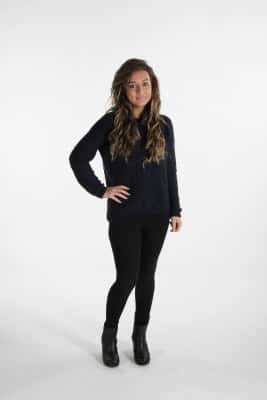 My outfit consists of an over sized navy baggy jumper from New Look and black Topshop leggings accessorised with Chelsea style boots from Boohoo.
My personal style is very relaxed, I feel that being comfy in what your wearing is important but also to be on trend with key features is important for me also.
Being only 5ft tall I find it hard to pull off other trends so I tend to stick with leggings and a t-shirt, or maybe a skirt/dress if I'm feeling adventurous bringing out my girly side. My style habit is that I never straying from something black.
Get inspired by Danielle's look with these chelsea boots available on the high street now: