After the release of their new Netflix docuseries 'Beckham', Gen Z are rediscovering the chokehold of power the couple had on fashion and pop culture in the 90s/2000s.
The iconic footballer and spice girl duo have been married for over 24 years and have delivered endless famous looks that have not been forgotten about. There's no wonder Victoria went on to create her own fashion line despite drastically changing her style. Let's take a look back at some of our favourite looks from them.
The Purple Wedding Outfits 1999:                 
View this post on Instagram
Of course, we have to start with the Beckham wedding day. They served us numerous looks throughout their big day but one bold look stood out the most. The twinning purple number. They even touched on this look in the documentary, with Victoria hitting back at the critics – stating: "It was fun, we weren't worried about what people would say"
Matching Double Leather 1999:
View this post on Instagram
Notorious for their matching looks the pair wore head-to-toe Gucci leather to The Versace Club party in 1999. This look is one of their most memorable and no doubt going to be a popular couple costume this Halloween.
Keeping it casual 2001:
View this post on Instagram
This simple pairing is the epitome of early 2000's street style which is still just as fashionable today. David's parachute pants have made a full return for both men and women and Victoria's tank top low-rise duo is a timeless classic which will always look great.
Bedazzled white co-ord 2003: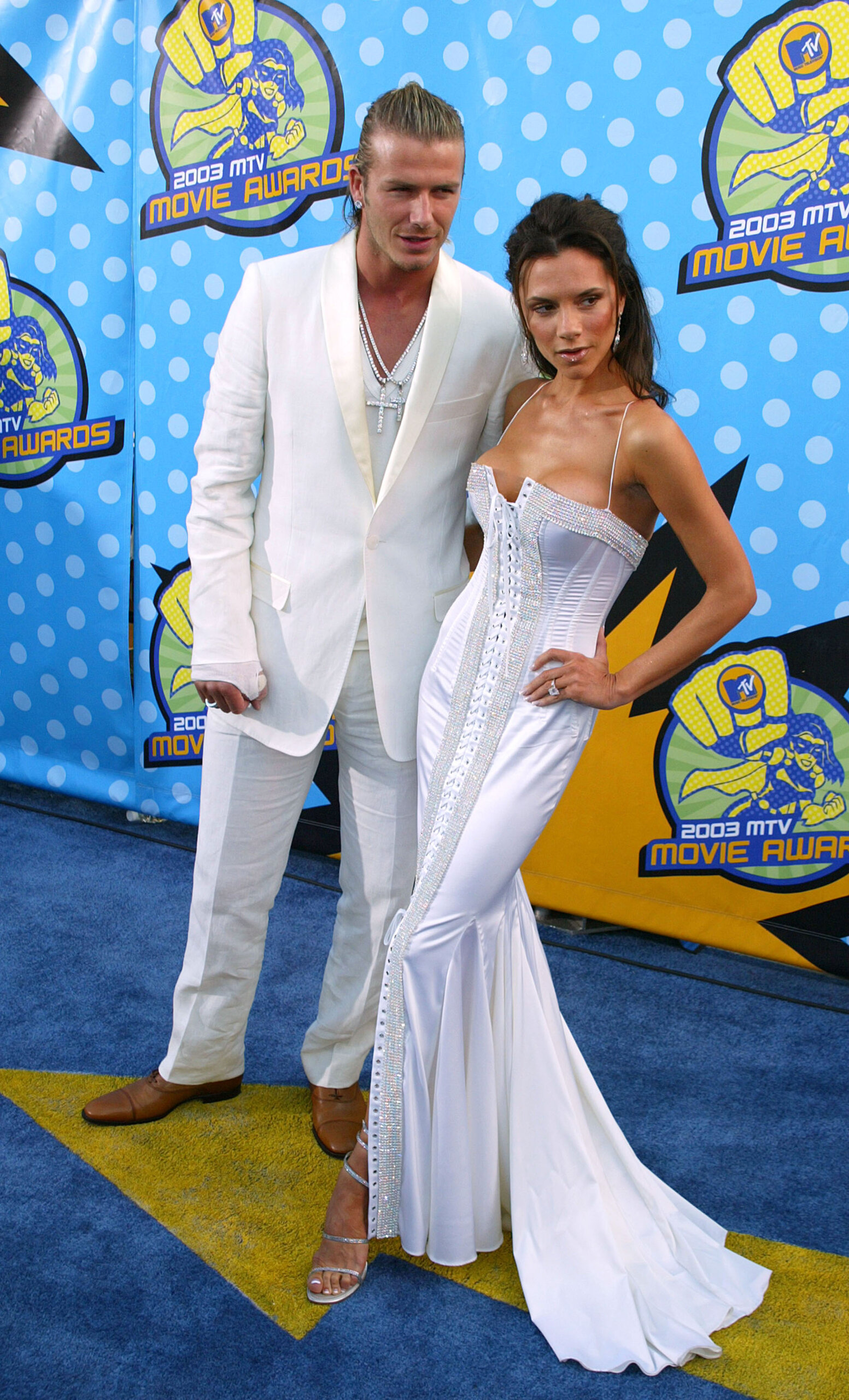 The couple stunned the MTV Movie Awards in a pristine white matching set. Victoria stole the show in a satin corset Dolce & Gabbana gown whilst David mirrored her in a white suit with satin detailing. Of course, they even had complimenting silver bedazzled detailing in true 2000s style.
We spoke with North East fashion stylist and owner of @_gooddaystudio, Sally Minns, to get her opinion on their style to find out her favourite looks over the years.
"They are both fashion icons in their own right, but also huge fashion icons as a pair. Their dog walking outfits, in which Victoria is wearing a silver puffer is one of my favourite looks."
View this post on Instagram
"It's so effortlessly cool and is a look that will never date. I actually think about this look at least once a week."
Well, it's safe to say the Beckham's have not been forgotten about for their fabulous fashion moments over the years as they're sure to be making a comeback, with Sally Minn stating "bring back them all!"
Let us know what look was your favourite @fashion_north