Rihanna has been in the public eye for so many years. During this time she has left her mark on the music industry, become a fashion designer for her brand 'Fenty', developed a revolutionary makeup brand and become one of the most successful businesswomen in the world. Now in recent weeks, she has announced that she will be releasing a 500-page 'visual' autobiography. The woman never stops to take a breath!
She recently posted a video on Instagram with a caption stating, "Over 5 years in the making… happy to finally share this collection of incredible memories."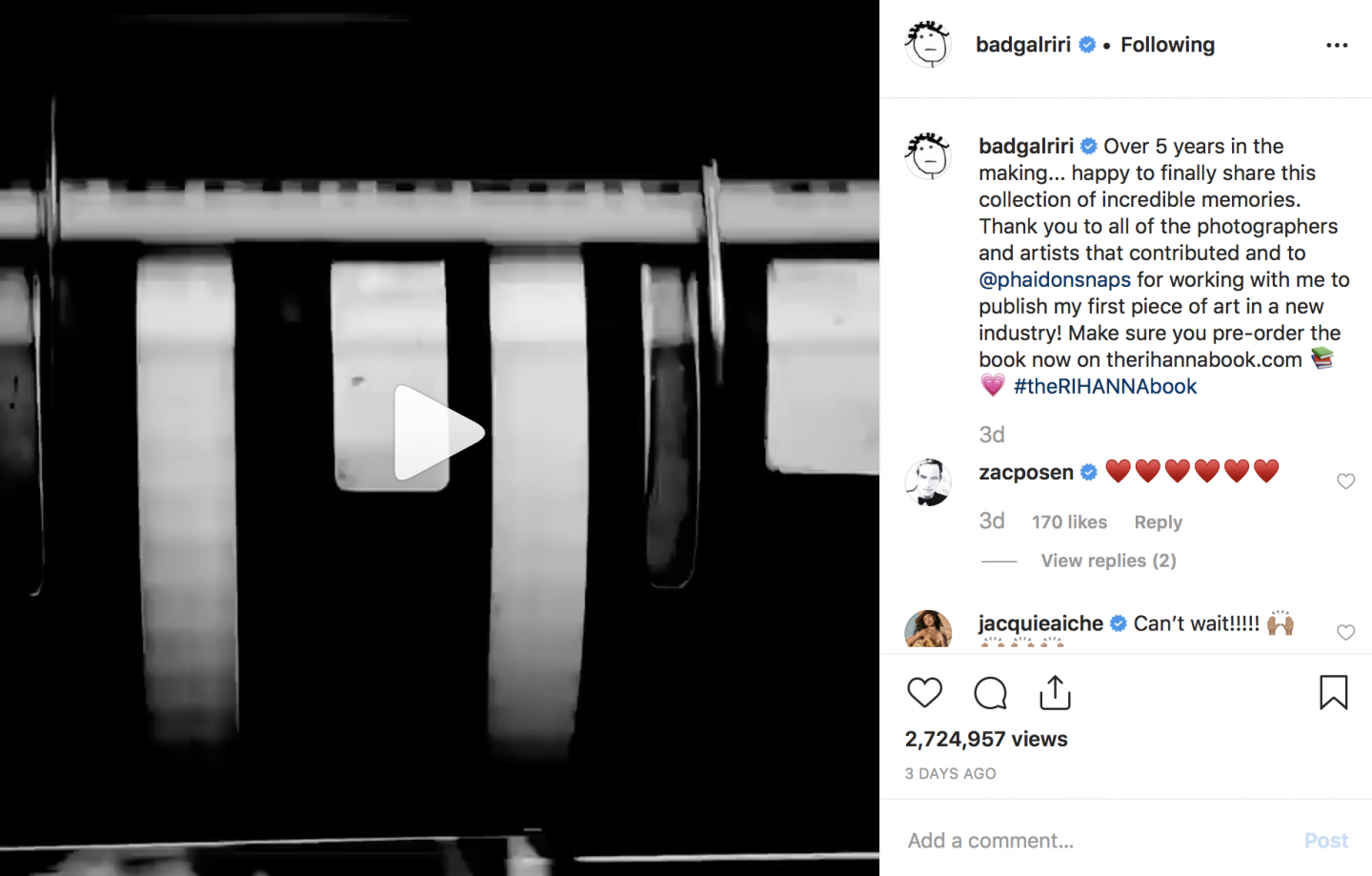 Video Credit: @badgalriri on Instagram
With her autobiography looks over the last 5 years in her life, we thought it would be fun to look back at all her iconic moments in the past 5 years. And believe me, there's plenty of them.
Back in 2014, she received the CFDA Fashion Icon Award. At the event she walked the red carpet in a sheer, bodycon, shimmering gown with a matching head piece. Covered head to toe in Swarovski crystals, she was questioned about her 'daring' outfit choice. Her response was nothing short of amazing, "Do my t**s bother you? They're covered in Swarovski crystals, girl!"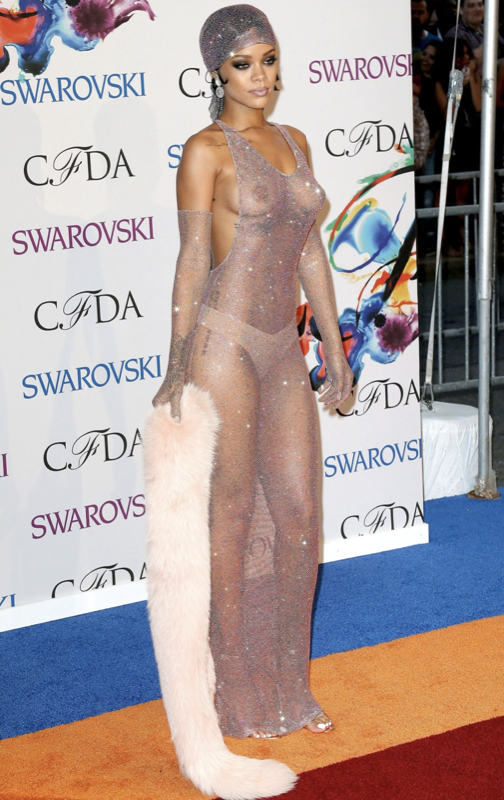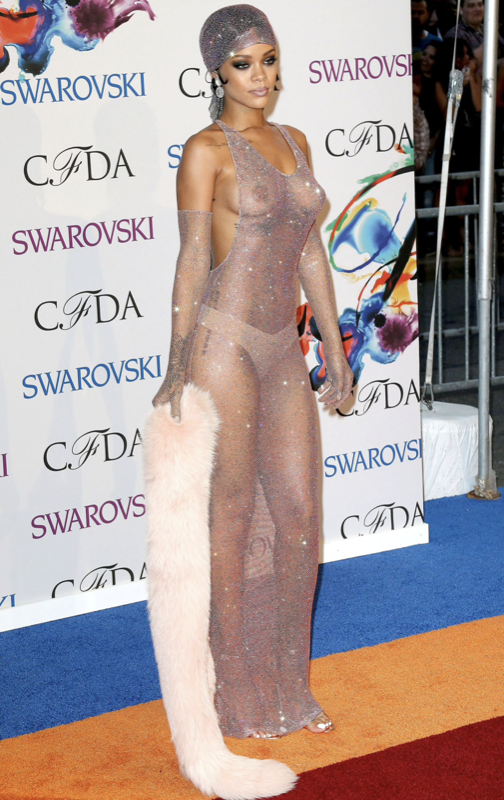 Photo credit – https://www.telegraph.co.uk
2014 was a very successful year for Rihanna as she was also named Creative Director of Puma. The German sportswear company named her the Global Ambassador and the iconic Puma Creepers were invented. She gave the original PUMA Suede shoes a transformation and added a platform, giving them a more punk vibe. She also designed a line of fitness clothes.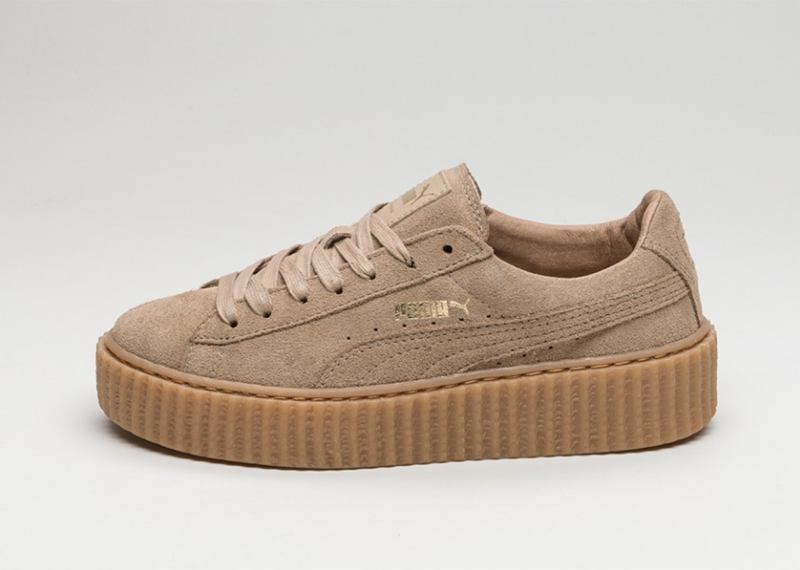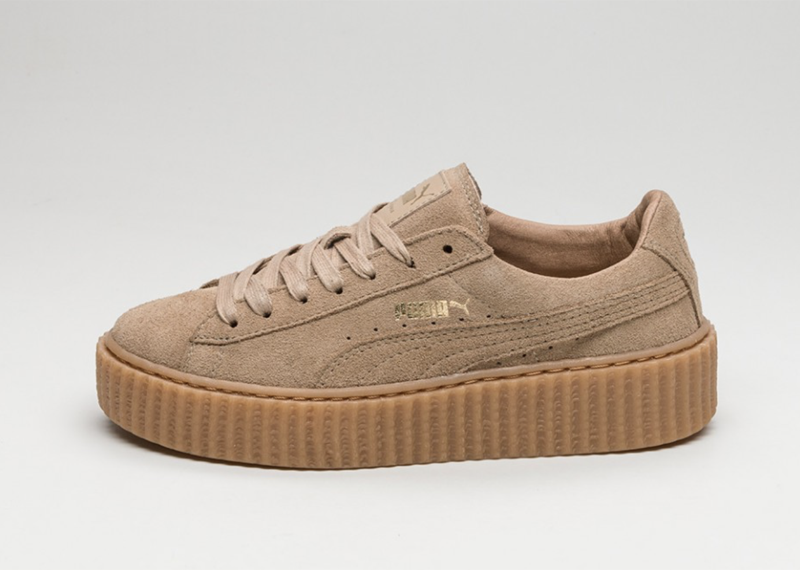 Photo Credit – https://asphaltgold.de/en/
Fast forward to the 2016 VMAs where she performed some of her most successful songs such as 'Rude Boy', 'Only Girl in the World' and 'B**** Better Have My Money." She made four separate performances throughout the night, each with their own beautiful outfit. Her first outfit consisted of a baby pink monochrome theme, with thigh high boots and a belt-like corset. She then reappeared for her next performance in pink fur bra and fishnet detailed trousers. This night was one of the key moments in her career as she accepted the Michael Jackson Video Vanguard Award.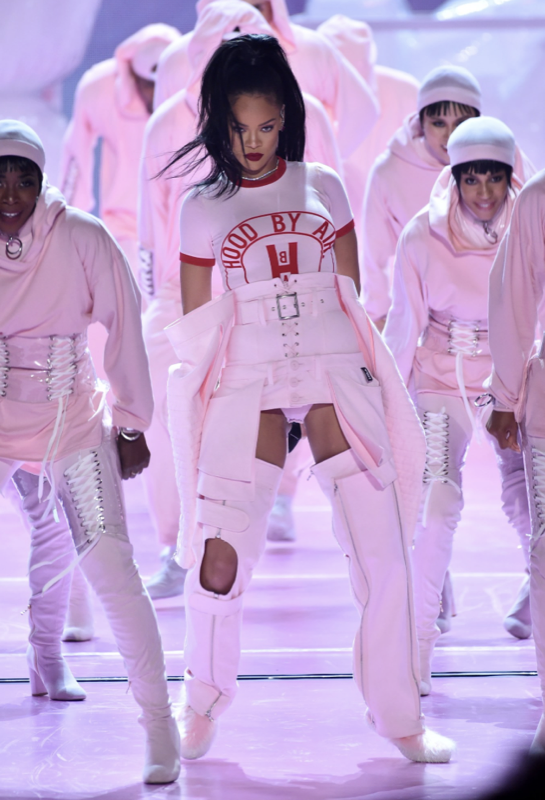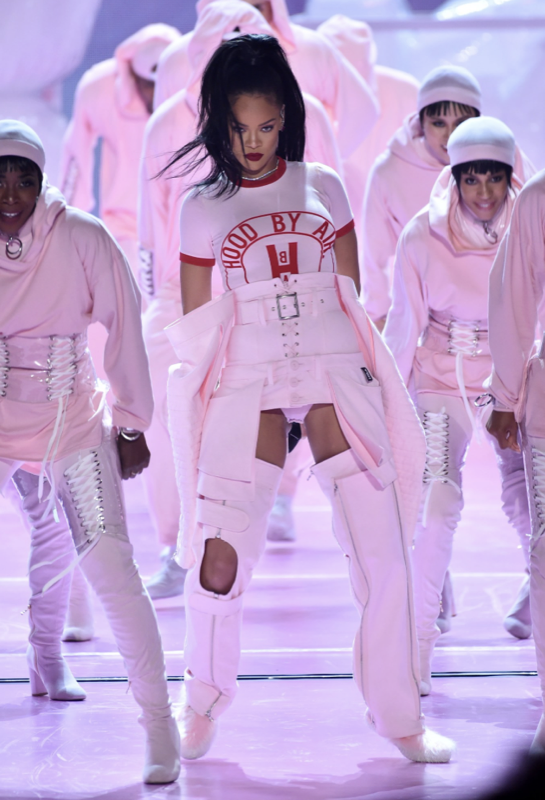 Photo Credit – https://www.vogue.co.uk/?international
In September 2017, Rihanna launched her new beauty line 'Fenty Beauty'. The most revolutionary product she brought out was her 40-shade range in foundation which customers were very happy about. This is because people with darker skin tones find it difficult to find a perfect shade match. She aimed to make all of her customers feel inclusive, and she was successful. Many famous YouTubers have tried and tested the Fenty Beauty line, including people such as Jeffree Starr, NikkieTutorials and James Charles.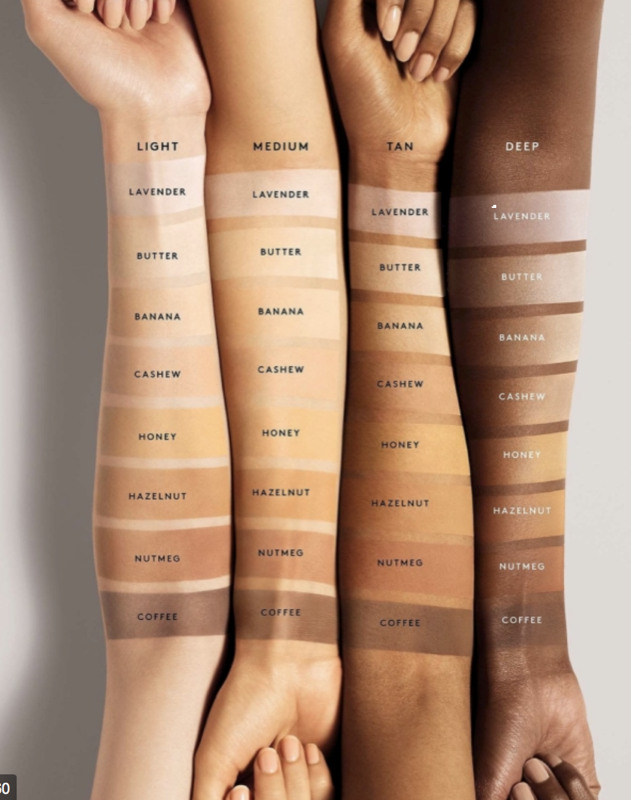 Photo Cred – https://www.temptalia.com
A few months later in May 2018, she launched her new clothing line Savage X Fenty. Her new brand consisted of lingerie pieces that were size-inclusive, as well as including models of all skin tones. The first drop included 90 different lingerie, sleepwear and accessories. Her size range is outstanding, from bras that go from 32A to 44DD and underwear from XS to 3XL. For one of her fashion shows she included 2 models that were pregnant, to make a statement that her line is fit for anyone, of any size.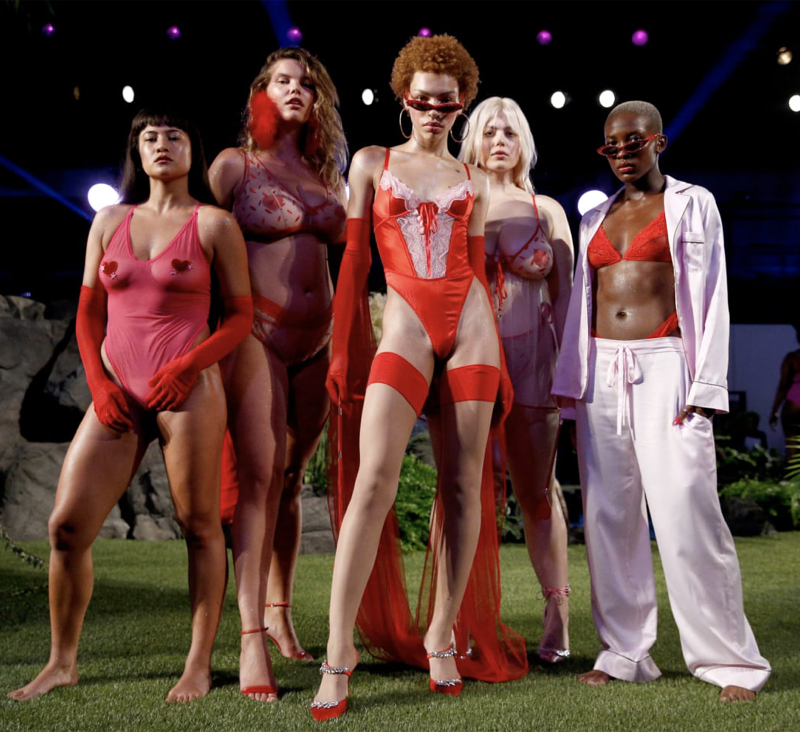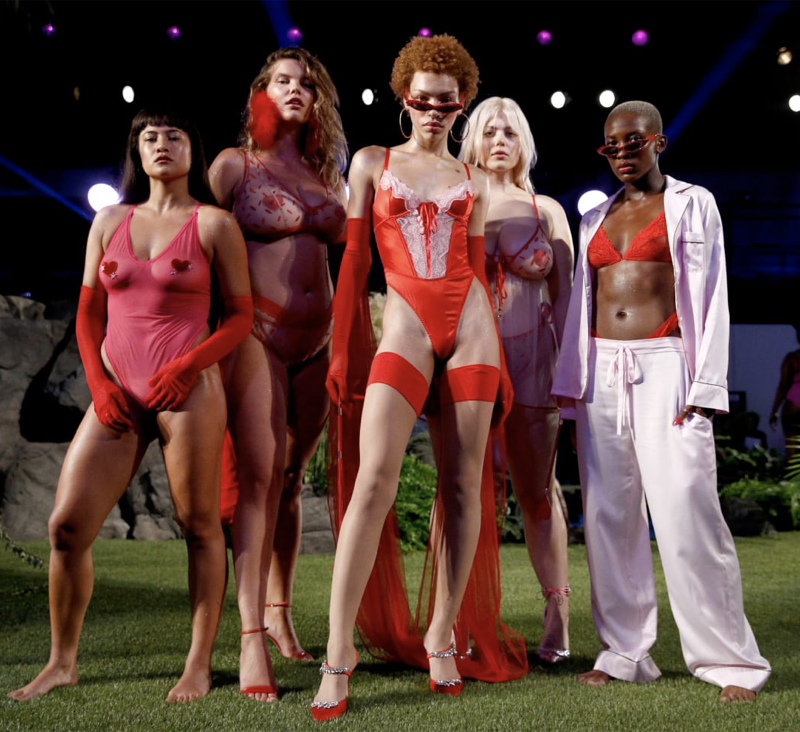 Photo Cred – https://fashionista.com
Amongst all these amazing moments in her life, there are so many more. From extraordinary Met Gala looks and her debut in the film 'Oceans 8'.
Rihanna is an unstoppable force. I wonder what's next?
Let us know what you think was Rihanna's most iconic moment @Fashion_North on Instagram & Twitter!