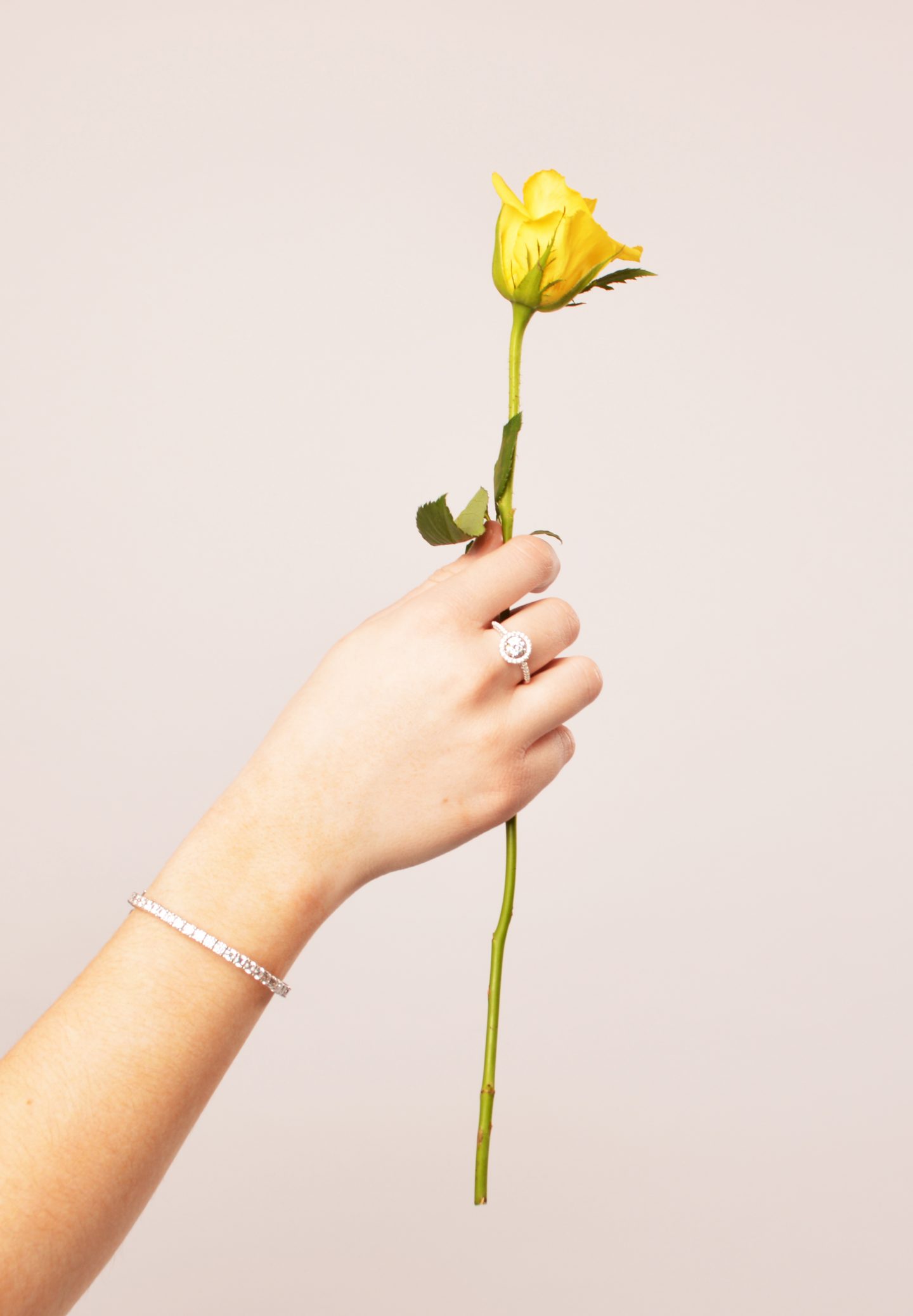 Pictured: Classic Halo Engagement Ring in Sterling Silver/Prong Bangle Bracelet in Sterling Silver
The Classic Halo Engagement ring is currently priced at £95.00 which features a round cut natural gemstone surrounded by a cluster of smaller gemstones.
Styled alongside the engagement ring is the Prong bangle bracelet detailed with gorgeous round cut gemstones. The bracelet is priced at £195.00 but is currently out of stock, the website explains that the product will be available again in two weeks time.
More products can be found at www.rubyandoscar.com