Stylist and designer Krista Puranen Wilson has opened up one of the first Scandinavian design stores which focuses on products offering Scandinavian clothing pieces.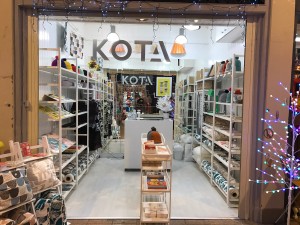 The KOTA store opened on December 1, inside unit 103 of the Grainger Market and has seen ever growing success since the launch day after getting attention on social media platforms Twitter, Facebook and Instagram.
Helsinki born Krista tells us: "I have a background in styling and design so I just wanted to bring all of these elements together. Being from Finland, Helsinki, I want to bring the labels here that nobody else is selling,"
"I want to be able to offer things that are unique and not just for British people but also some Scandinavians who live in the region. There has been a gap in the market especially in the Newcastle area. There are some shops in London but as far as I know, they don't sell these labels. I just want to offer something a bit different and upbeat. I like to follow high fashion and all the latest quirkiest trends as I like to mix vintage and contemporary designs."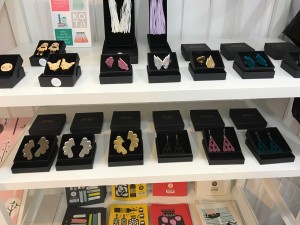 Operations Manager Harriet Thurlaway, from Newcastle City Council spoke to us and said: "Well we have worked with Krista for the past few years and she has helped us run some of the fashion shows that we have held.
"Krista is really determined and I am happy for her because her understanding of fashion is really good. When she applied to have a store in the Grainger Market we were really impressed and happy with the decision she made. It's a very niche market and the KOTA is what we needed to add to this market as the Scandinavian products Krista is offering are very unique."
Amy Sawyer, a 26-year-old Scandinavian fashion lover tells us: "Newcastle is going to be changed by the Kota Store. I can finally go somewhere and know that I will find something I want to wear because they offer prints that you don't usually get in other high street stores here."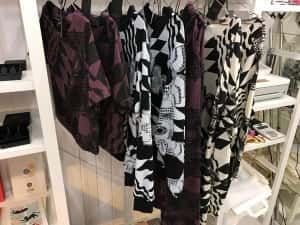 KOTA has huge plans for the new year as they plan to reach out to the people who have never been to the Grainger Market, especially students, for the reason that there are many shops, retro cafes and several places to shop there.