The resurgence of New Balance has been on the cards for a while now, with the brand featuring heavily in both Complex and Hypebeast sneaker of the year awards. However, it was only with the New York-based Aime Leon Dore collaboration that the brand saw global mainstream appeal among Gen Z / Millennial fashion enthusiasts.
A staple brand among many 'dads' wardrobe, it has steadily begun to corner the streetwear market whilst still appealing to the older generation and with the newest re-releases and collaborations, there's no plans to leave the limelight anytime soon.
Currently the brand's most popular silhouettes, collaborations and colourways have fallen victim to the resell market, seeing huge spikes in prices for almost triple the initial retail price.  The most recent victim of this fashion crime was the Jjjjound x New Balance 990v4 navy sneaker, despite being an unannounced release time, the traction following the initial images of the sneaker garnered a large enough following to cause the stock to be sold online in under 30 seconds.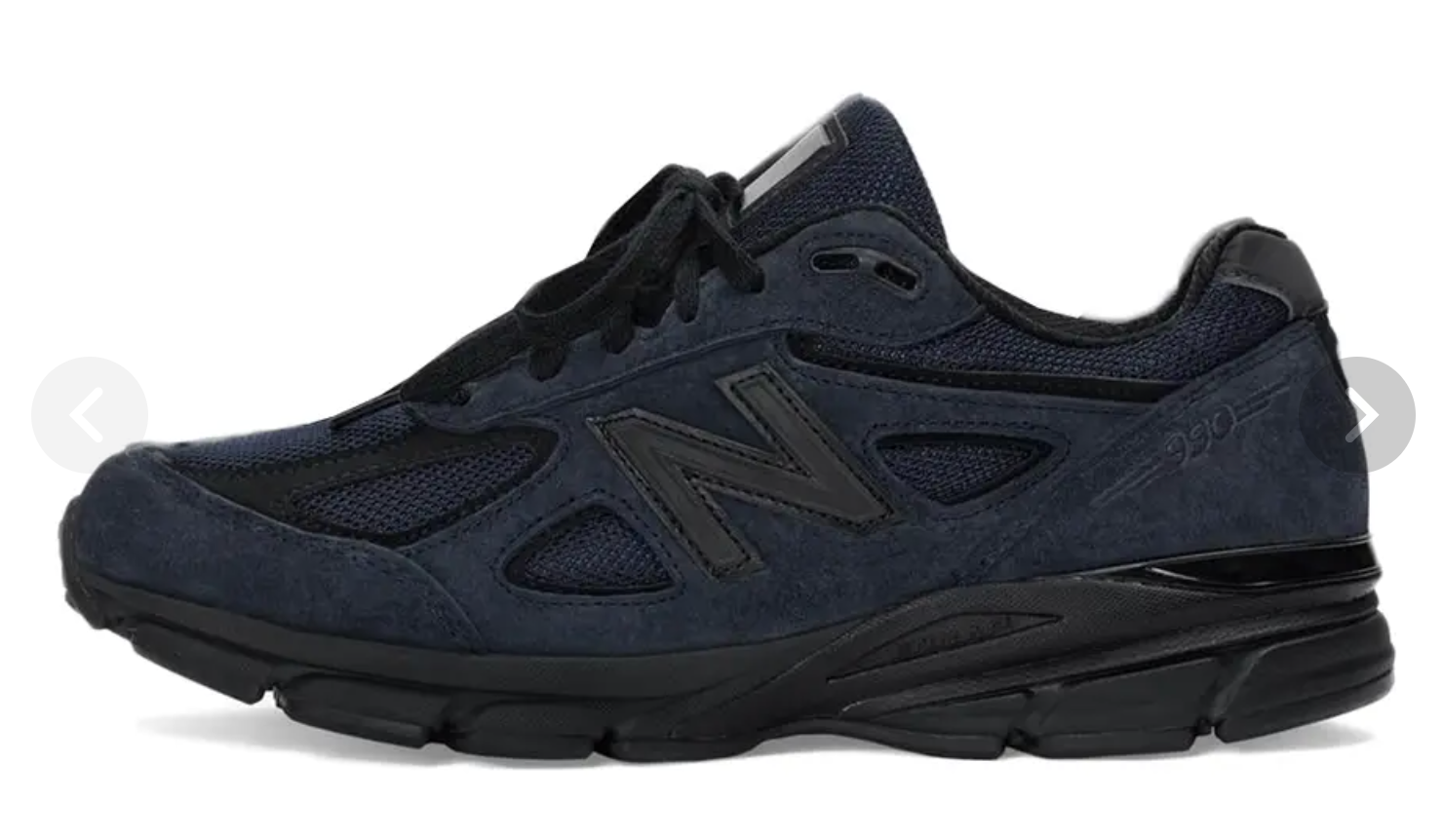 As disappointed as our readers at Fashion North to have missed out, we thought best to visit The Bridges shopping centre in Sunderland and find some readily-available New Balances still capable of elevating our style.
This sporty silhouette promises both a high level of comfort and style while the grey tones work well in adding a variety of colour without distracting the eye too boldly.
A much chunkier style of shoe that helps create multiple shapes when forming an outfit, the prominent blue with hints of grey blend together to create a unique shoe.
This sneaker captures a casual and athletic look allowing compatibility with several outfits, utilizing a mesh/suede combination for comfort, cushioning and classiness.