Here at Fashion North we hit Newcastle City Centre to see what fashion trends we could spy on the streets. Individuality shone through as everyone we captured had picked their favourite trend and worked it into their everyday style.
As we entered the heart of high street fashion in the city centre (Eldon Square) we searched for people that were wearing statement pieces effortlessly.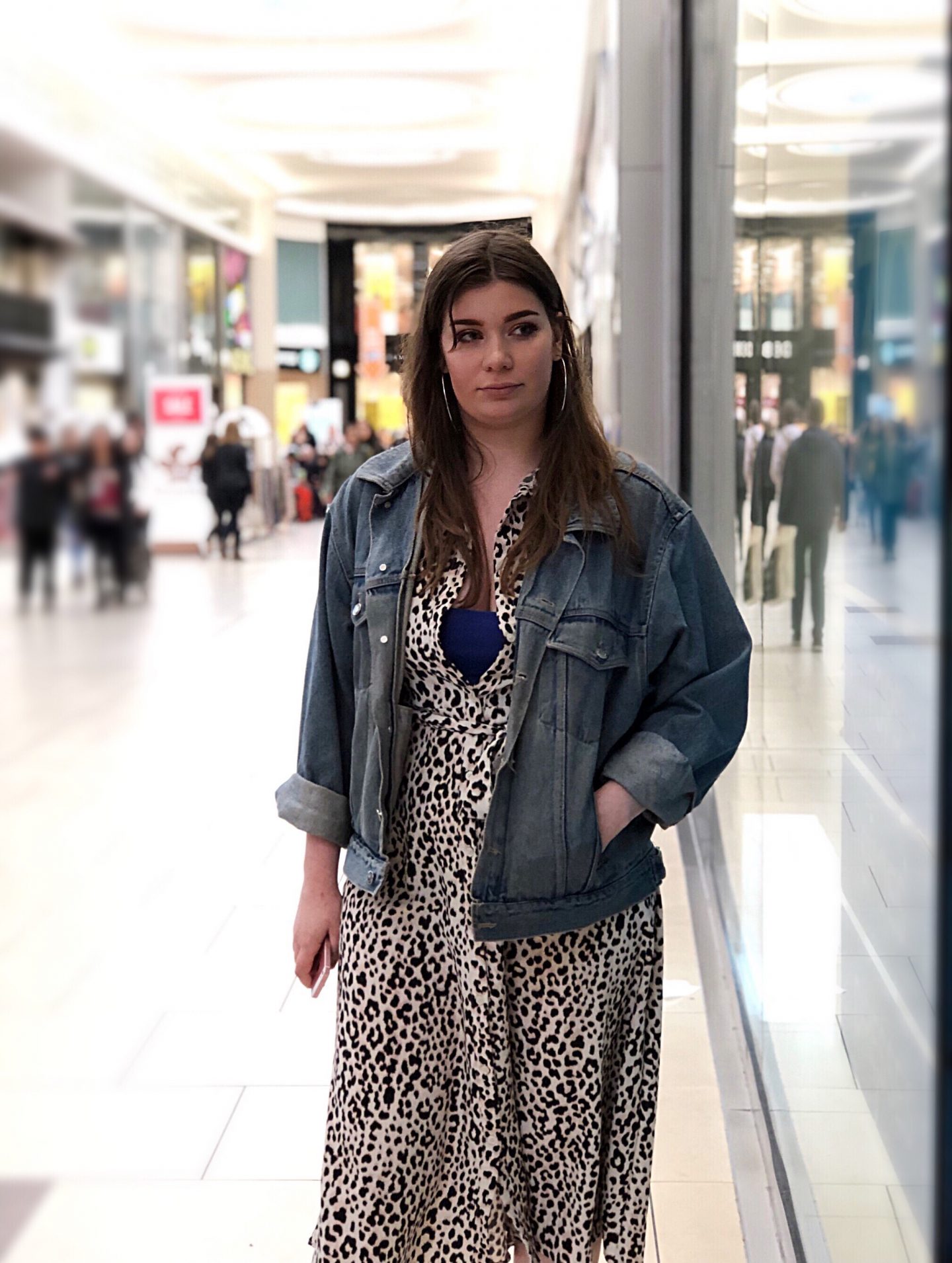 Amy Golderham, 22, a sales assistant at Miss Selfridge.
Outfit details: Dress: Monki, Bandeau Top: Topshop and Jacket: New York.
Here we can see Amy wearing a button up leopard print dress, a trend that doesn't seem to go out of fashion, paired with a purple bandeau underneath and an oversized denim jacket. When asked where Amy gets her style inspiration from, she replied 'I tend to go on style.com and WGSN a lot.' Two of our favourites here at Fashion North!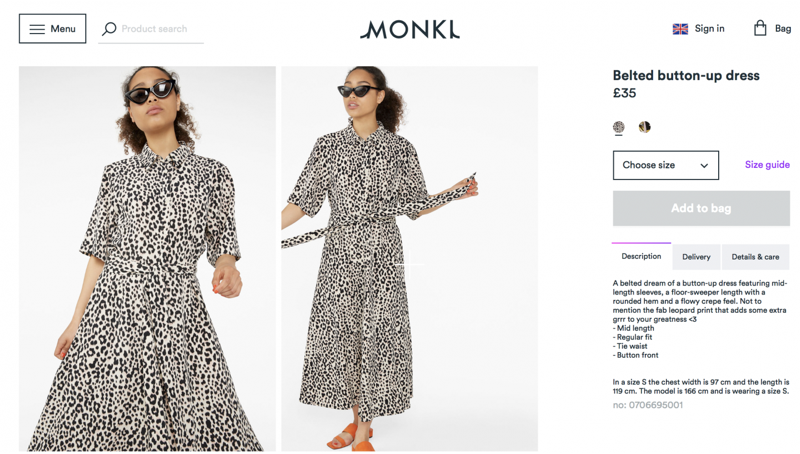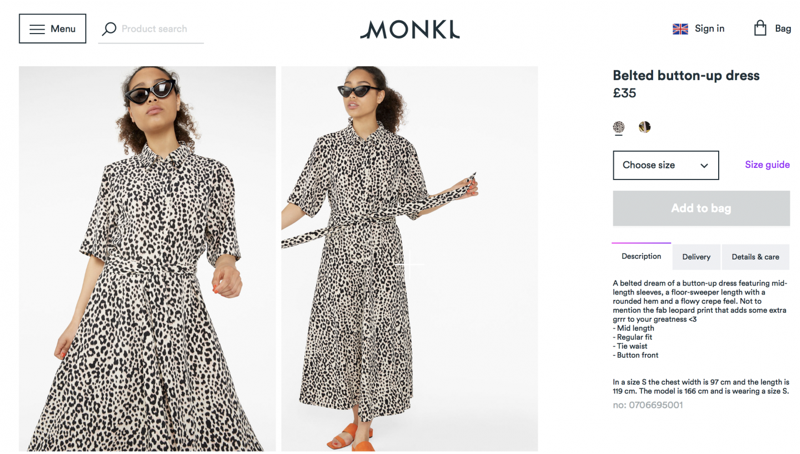 monki.com
Amy's dress retails on Monki's website for £35, although there are limited sizes available Monki have a lot of similar pieces to choose from.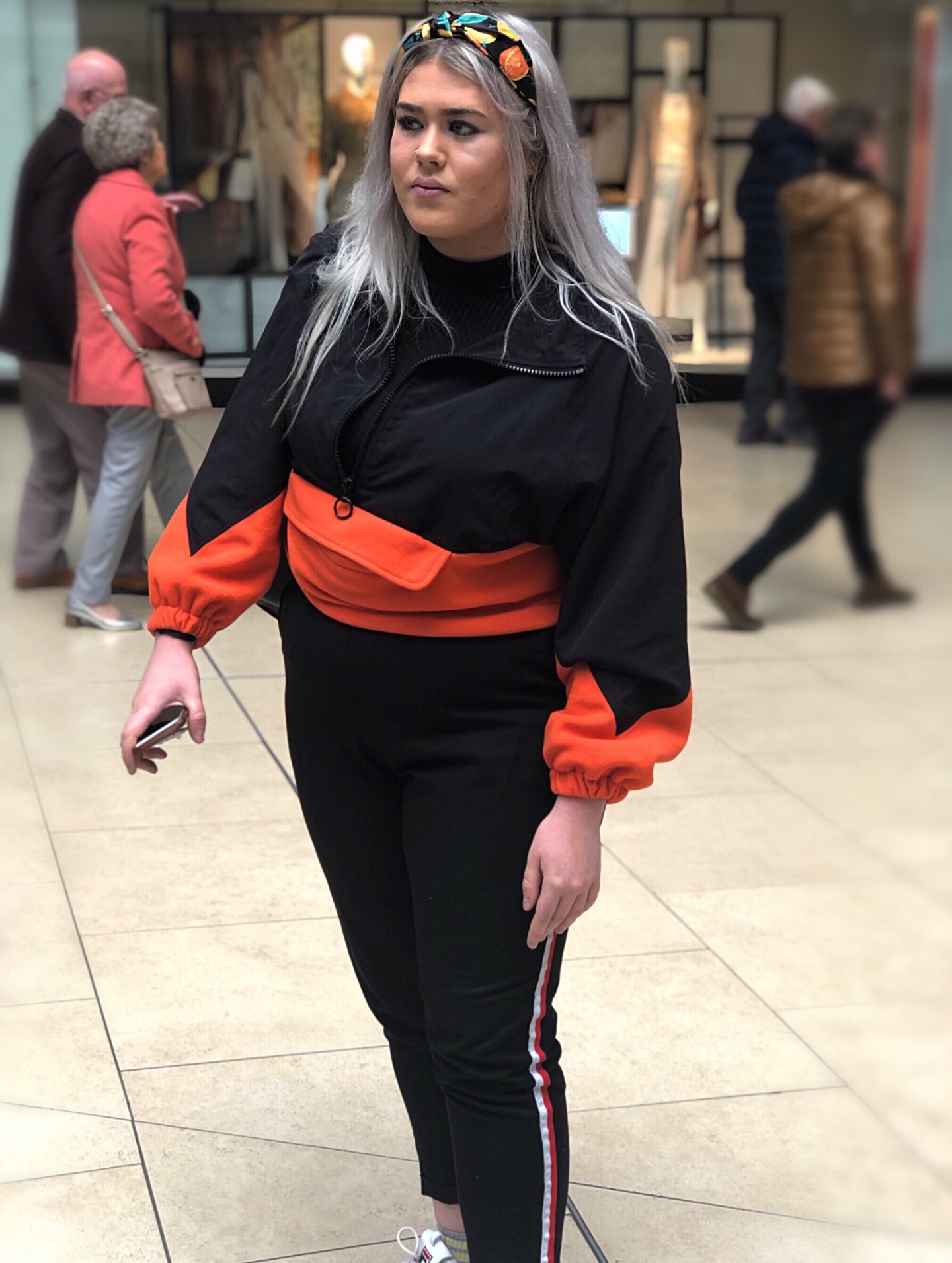 Courtney Hawkins, 19, works full time.
Outfit details: Trousers: Topshop, Jacket: Topshop, Headband: Topshop.
Courtney is bringing a 'pop' of colour to her otherwise dark outfit with splashes of orange displayed on her fleece jacket and headband. Courtney has followed the neon trend and has brought it to life in her everyday fashion. We asked Courtney where her style inspiration came from and she said: "I don't really think about that, if I like it, I buy it."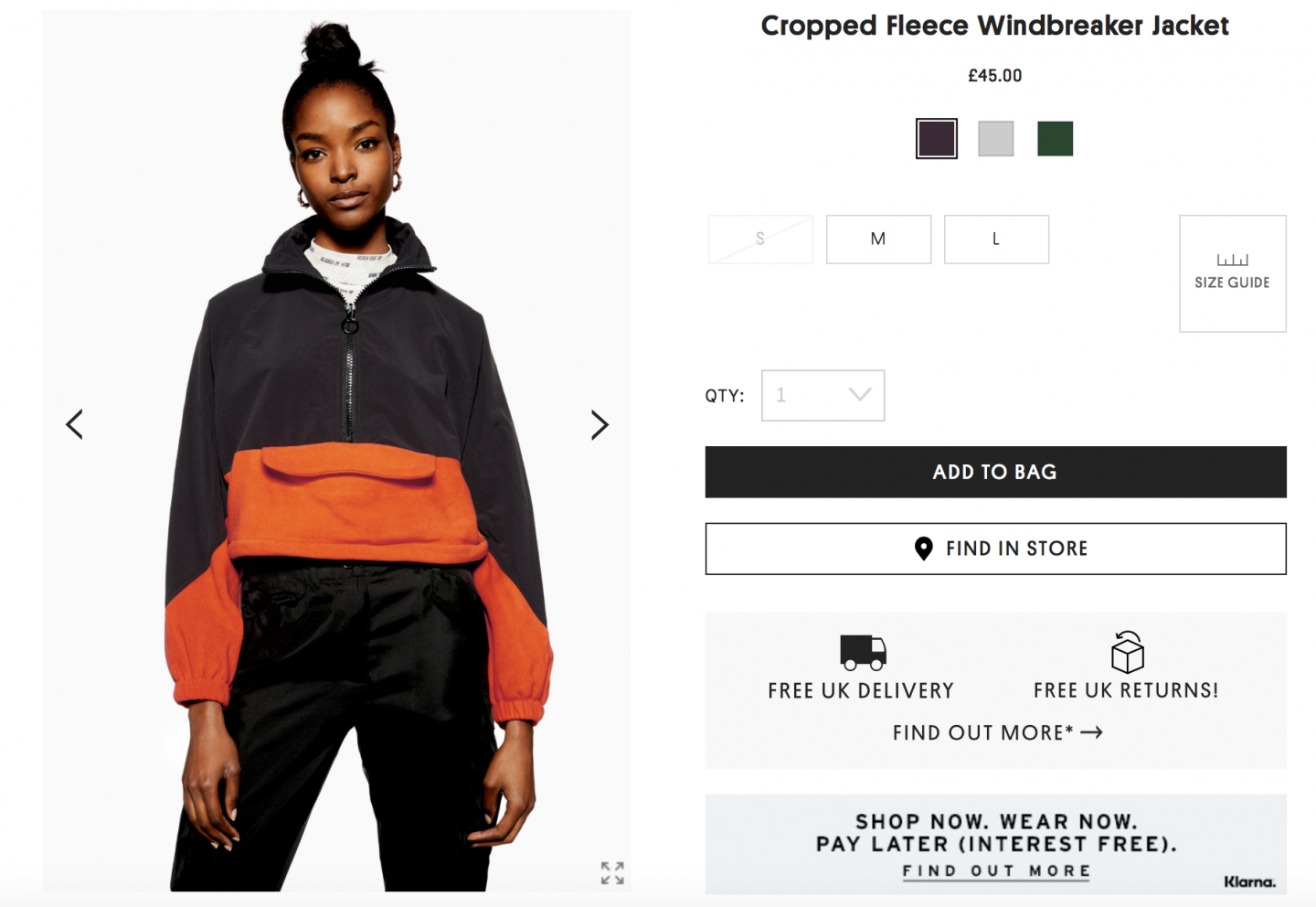 topshop.com
The fleece jacket, as seen on Courtney, is still available to buy on the Topshop website, with only sizes medium and large available.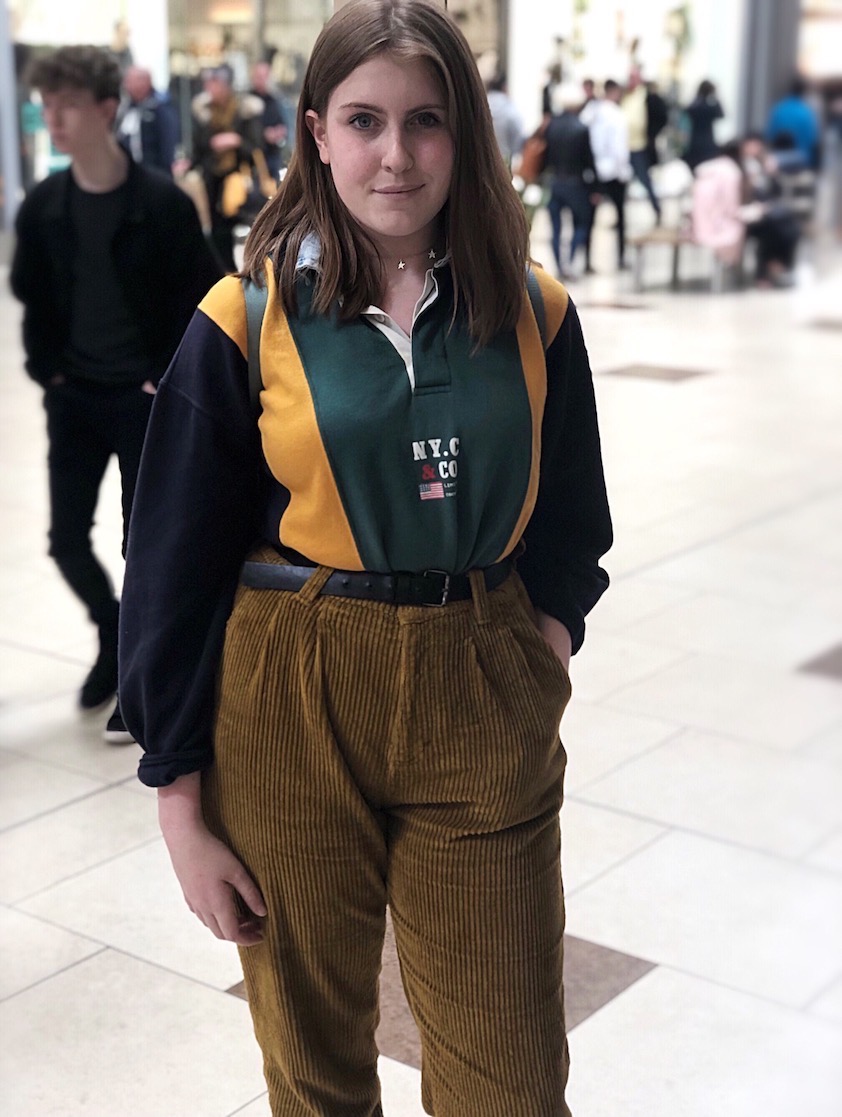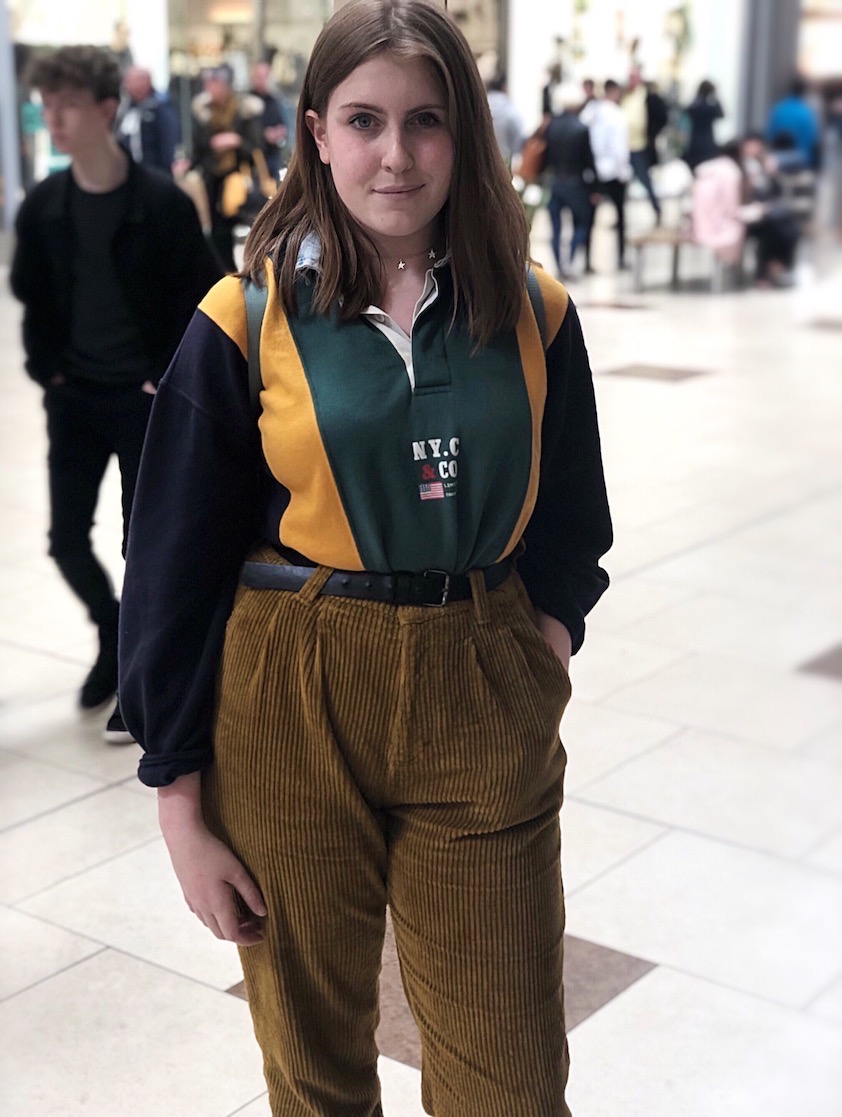 Amy Cetler, 14, student.
Outfit Details: Trousers: Urban Outfitters, Top: Charity Shop.
These corduroy trousers are the perfect alternative to jeans, such a simple way to make it look like you have thought just that little bit harder on your outfit choice for the day. Amy styled these trousers perfectly with a NYC cotton rugby shirt tucked in. When talking to Amy about her fashion inspiration she explained: "I love Rachel Green from friends, her sense of style inspires mine." We too love the 90s fashion.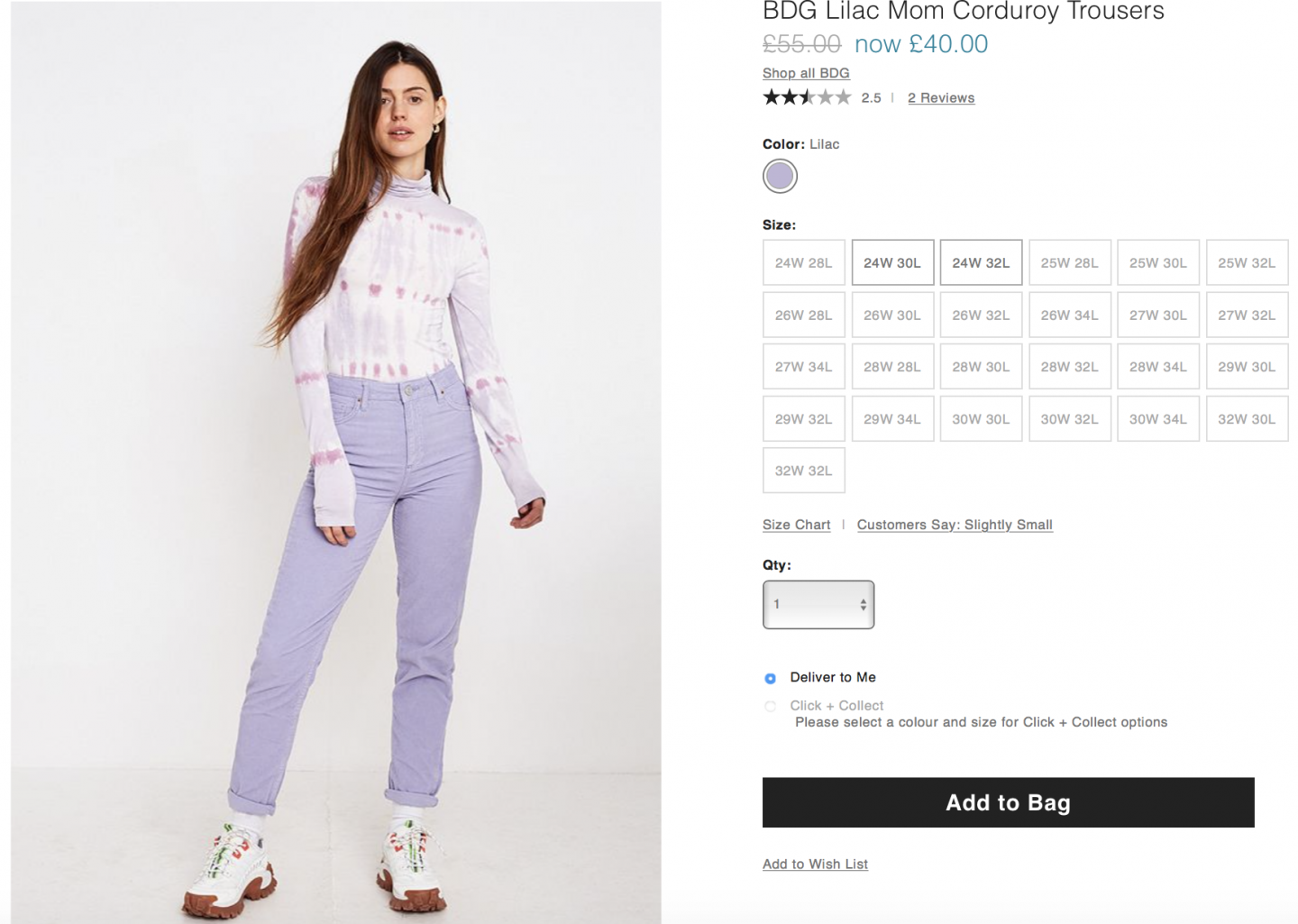 urban outfitters.com
Unfortunately, we weren't able to find Amy's exact trousers, but we have been able to find similar ones in a lilac colour which are perfect for the spring season. They are currently in the sale retailing at £40.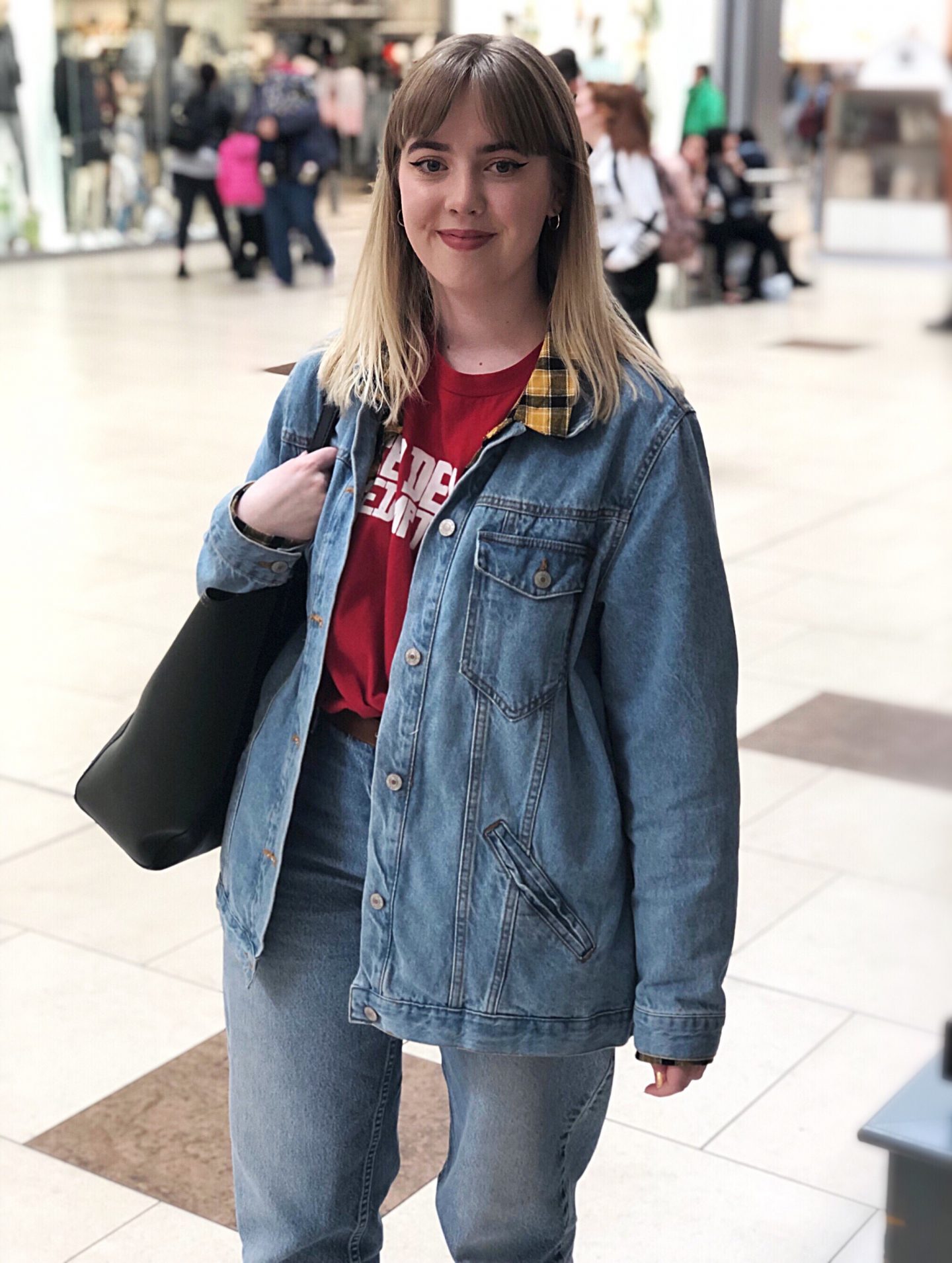 Jessica Reed, 20, administrator.
Outfit Details: T-shirt: Game, Checky Shirt: Primark, Jeans: Levi, Denim Jacket: Charity Shop.
When we asked Jessica what inspired her style she claimed 'comfort for me is the key'.
Although most of Jessica's clothes are branded, she found the majority of her outfit in charity shops, we all love a good bargain, especially when we can make it look as good as Jessica. Double denim, the trend that is on the uprise yet still causes controversy. To double denim or not to double denim? Models Gigi and Bella Hadid have displayed their love for the trend by posting a photo on Gigi's Instagram.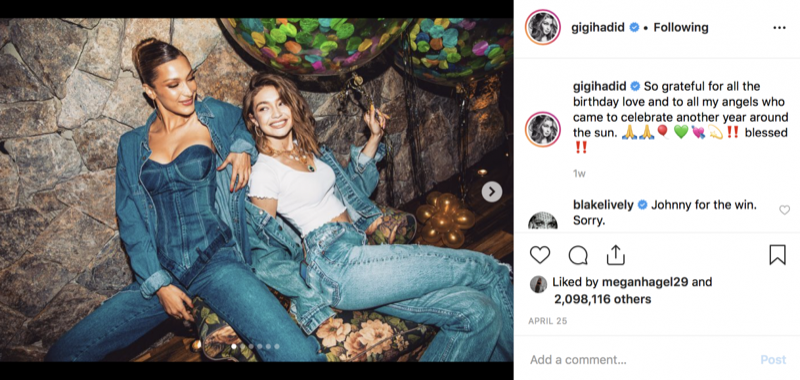 Photo credit: Instagram @gigihadid
Is there a trend you are loving at the moment? Do you have any statement pieces in your wardrobe? Tweet us at Fashion_North and let us hear your opinion.