It may be just a vintage jacket from a charity shop that was used in Sex Education but it is catching the eyes of everyone in the North East.
Take a trip through the world of TV and film and see the most iconic costumes from some of the biggest names in the industry. Following its great success in 2018, Preston Park Museum opened its doors once again to some of the famous costumes from Netflix shows like The Crown to blockbuster films such as James Bond, in its returning Behind the Seams exhibition.
The latest exhibition is featuring 30 costumes including: Fantastic Beasts, Chitty Chitty Bang Bang, It's a Sin, Judy, Rocket Man, Sex Education, and James Bond.
Museum manager, Sara Fortune has helped organise and display the costumes at the exhibition has been thrilled by the success this has brought the museum.
Sara Fortune, museum manager, said: "The exhibition is exciting for people to see and get up close with some of the costumes that these iconic stars wore. Angels are so big, and they said send us a wish list of what productions and TV shows you like, and we could handpick what we would like. We have got some old Hollywood stuff, we have got some gorgeous historical costumes like Shakespeare in Love. Then we wanted some current stuff such as It's a Sin and the Netflix production Sex Education."
Angels Costume house has been providing costumes to the stage and screen for seven generations and its name has been worn by some of the most famous stars in cinema and TV history.
@fashion_north

Fashion North visited Behind The Seams exhibition at Preston Park Musuem. Featuring iconic pieces from The Crown, Cruella and many more! #fyp #fashion
The exhibition will take place from Tuesday, October 12 to Tuesday, February 22 from 10am-4pm at Preston Park Museum and Grounds with on-sight parking available at the venue.
"We opened on October 12, 2021, and it was quiet at first but then we got some press coverage and we were on the local news. Then word of mouth got around, and people started taking photos and sharing them on Instagram. On average, we are seeing 100-200 people per day, which is fantastic considering the visiting numbers dropped off after Covid-19 therefore getting people back into the museum has been great," added Sara.
The exhibition first arrived at the Preston Park Museum and Grounds in 2018, and due to high demand, they brought it back with new costumes to feature such as new must-haves and reoccurring favourites. In 2018, the exhibition featured original costumes from Game of Thrones, Peaky Blinders, The Crown, Downton Abbey, Poldark, Disney's Beauty and the Beast and many more.
"When we planned the exhibition in 2018, we thought it was just going to be a one-off but the costumes just captivated audiences, and they were excited. When we had the idea at the beginning of the year to bring the Behind the Seams back, we went on social media and asked people did you come to the last one and which ones did you like."
"The only two people said, please make sure you bring back is The Crown coronation dress worn by Claire Foy and also the red shoes which are when you first come in which is that gorgeous dance footage we have. We brought those two back but for the rest of them, we completely changed it up. The only same production is Shakespeare in Love but this time around we got Paltrow's dress instead," said Sara.
There is a range of costumes to view at the museum. However, some of them are drawing more attention to the eye and becoming very popular.
"The most expensive is the Claire Foy The Crown dress but it's amazing considering the value. Angels are quite happier it is not behind barriers so people can learn in and see. The most popular would be Sex Education which I was really surprised about, we had students help us unpack and when they were pulling it out, they all squealed with excitement, and it's amazing because it's just a vintage jacket from a charity shop. You can't predict what they will or not be excited about," said Sara.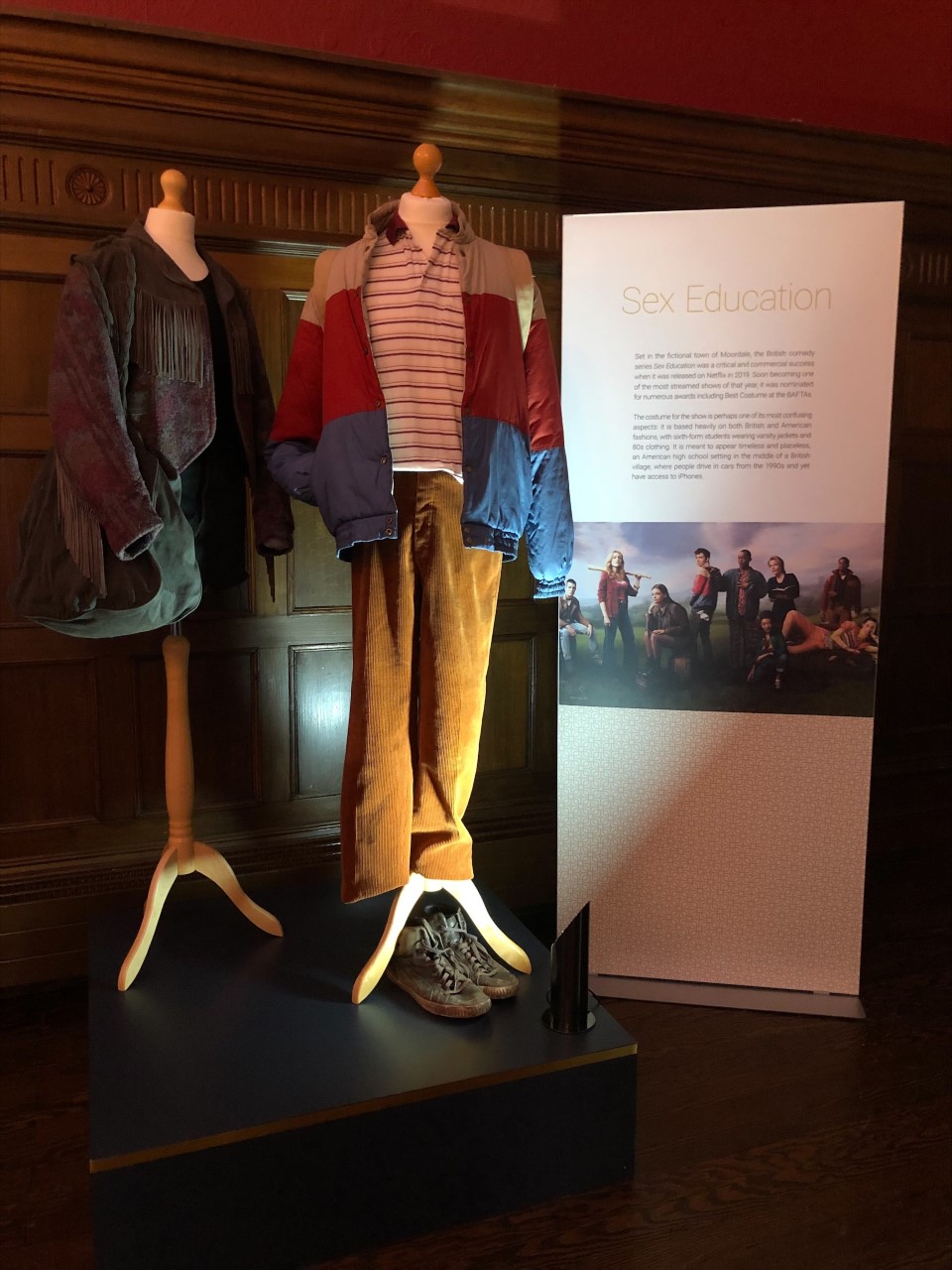 Image credit: Fashion North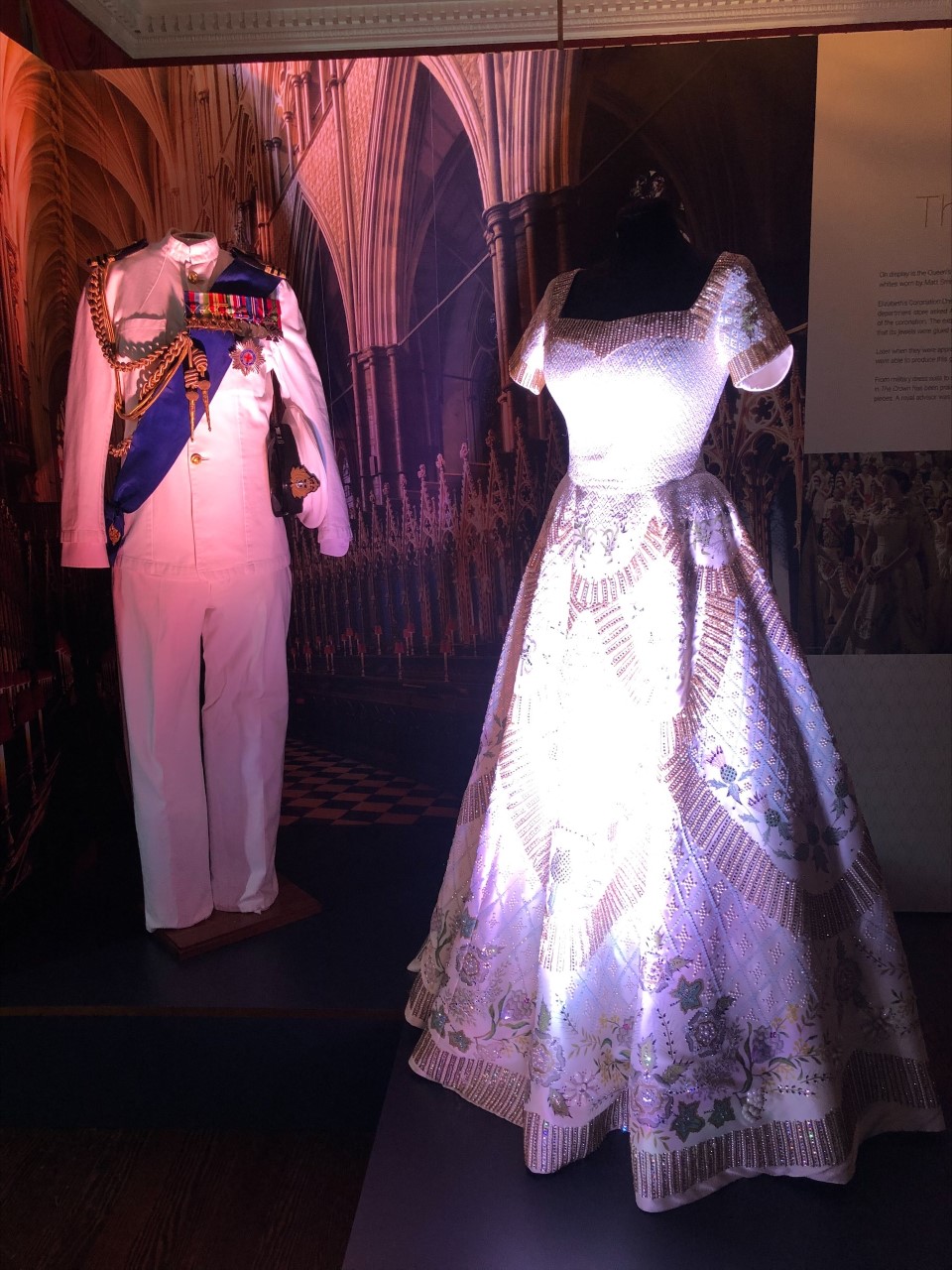 Image Credit: Fashion North
According to Sara, Preston Park Museum and Grounds is hoping to work with Angels again in the future and make the exhibition bigger and better with a bigger display space.
If you would like to visit the exhibition, tickets are £5 each and more information can be found here.
Have you visited yet? Tweet us @Fashion_North.