Dr. Martens is known as one of the most versatile footwear companies around – from the original, trustworthy work boots in the 1960s to the fashionable shoes, sandals, and boots – we all know and love today.
Here at Fashion North, we hit the streets of Durham to find out how different people style their beloved DM's.
Some paired them with dresses and skirts, while others held a more casual style matching the shoes with trousers or jeans.
Here are four of our favourite outfits of those who sported their Durham Docs.
Anna Watson, 25, a librarian, from Sunderland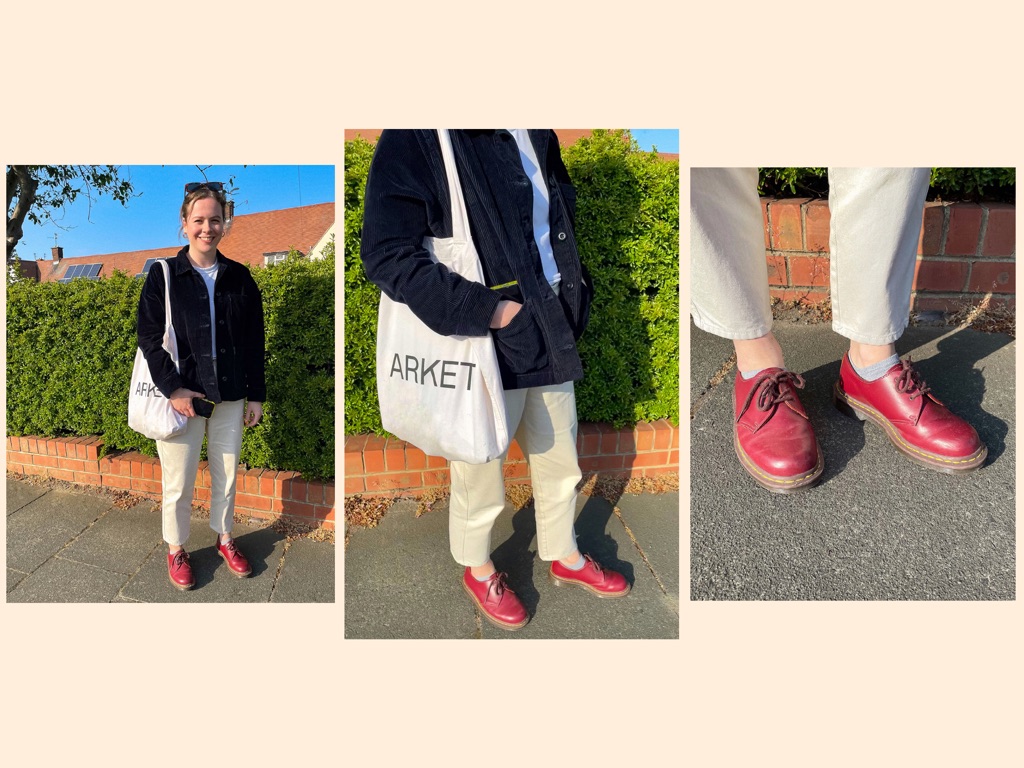 Anna's cherry red Dr. Martens are a Made in England 1461 style, which is a great statement piece to contrast; the neutral-toned outfit. She describes her fashion as being 'influenced by classic French style and 60s beatnik, as well as a mix of high-street and designer clothing'.
Outfit details:
White t-shirt – Uniqlo
Cream jeans – H&M
Tote bag – Arket
Tortoise shell sunglasses – & Other Stories (a charity shop find!)
Gold hoop earrings – Sainsburys
GET THE LOOK: Made in England 1461 Docs
Saria Rashid, 19, a biochemistry student, from Leeds.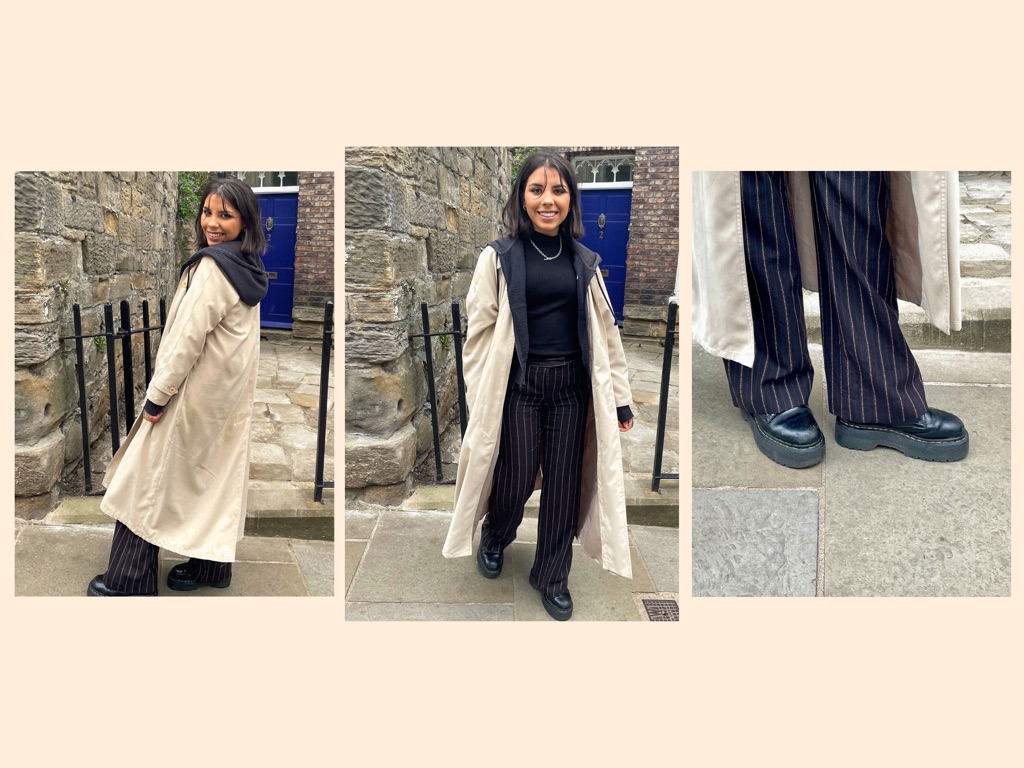 Saria's black platform Docs elevate her look by creating more of a gothic vibe with the use of a chunky boot. When asked to describe her style, Saria explained that she is a 'charity shop shopper'.
Outfit details:
Beige mac – unbranded from a charity shop
Pinstripe trousers – vintage Paul Smith
Black ribbed top – Zara
Zip-up hoodie – Nike
GET THE LOOK: Jadon platform Docs
Amika McAvoy, 20, an anthropology student, from Kent.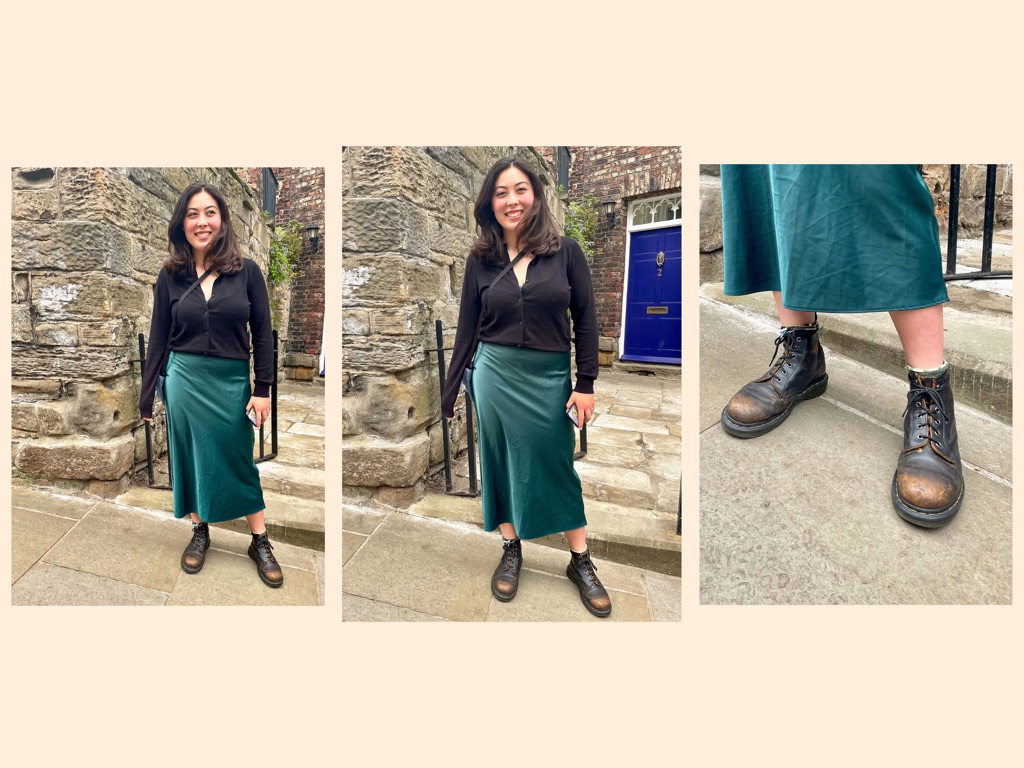 Amika's brown leather Dr. Martens bring a more casual feel to an otherwise more dressed up outfit. When describing her style, she stated that she wears 'oversized, baggy' clothes and explained that the dress did not really represent her day-to-day fashion as she would normally wear clothes such as cargos. However, she still managed to perfectly pair her Doc Martens with a different style of fashion to what she normally wears.
Outfit details:
Green midi dress – Nasty Gal
Black cardigan – H&M
Bag – Uniqlo
Jewellery – small businesses
GET THE LOOK: 101 lace up Docs
Sorrel Banfield, 20, an English literature student, from London.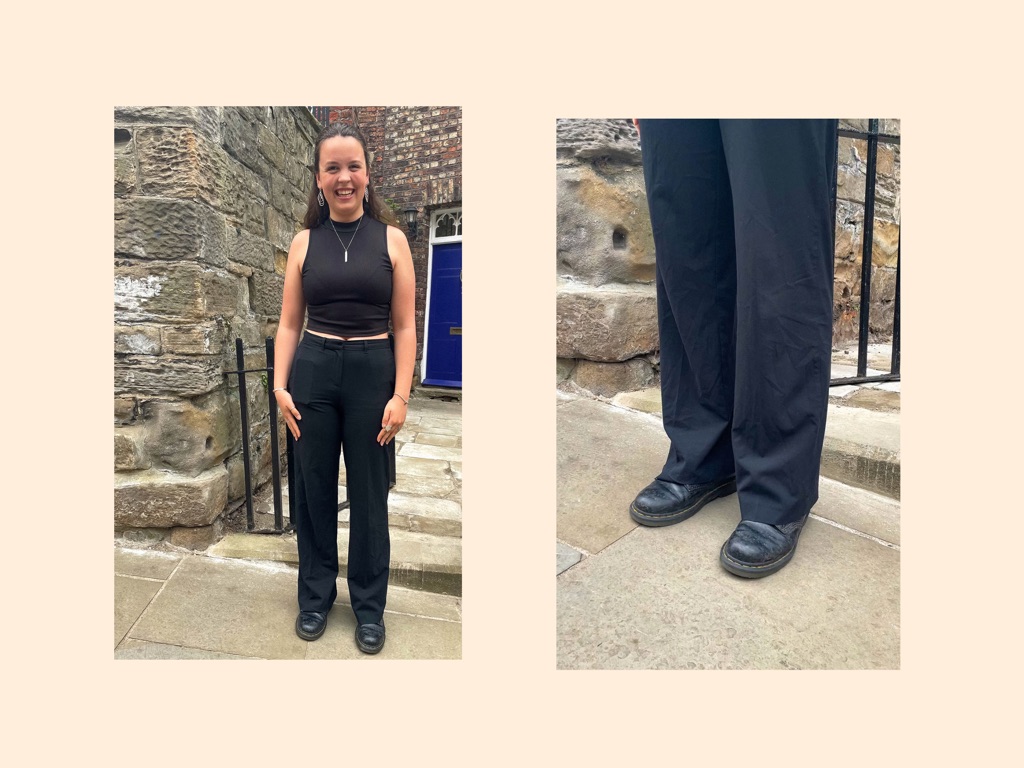 Sorrel can be seen wearing a pair of 1460 Dr. Marten boots, which are a fashion staple in so many people's wardrobes today. The classic silhouette complements the rest of the simple yet effective; outfit. Sorrel told us that her style is based on buying from different, independent businesses.
Outfit details:
Black cropped vest – H&M
Black wide leg trousers – Topshop
Jewellery – small businesses
GET THE LOOK: 1460 Docs
Out of the many wonderful ways Docs can be styled, what is your favourite way to style these timeless shoes?