Baggy jeans are the new latest trend on the high street as seen on many celebs such as Kendall Jenner off-duty look and Rihanna.
Street style is always about looking and feeling amazing which means you're comfortable. As people are slowly realising, skinny jeans are uncomfortable; they are becoming a thing of the past.
Here at Fashion North, we hit the streets of Durham city centre to suss out those who have ditched their skinnies; for comfy baggy jeans.
Amy Duncan, 19, a student from Chester-Le-Street
Amy's style is heavily influenced by Bella Hadid's off-duty street style and is also inspired by influencer Abigail Masters as her style is very vintage, and she wears oversized sunglasses.
Her puffer jacket is thrifted by Fila as she tries to shop from charity shops as much as she can. 
Outfit details:
Puffer jacket: Fila
Top: Jaded London
Jeans: Topshop
Trainers: Black Nike Air Force
Sunglasses: Asos
GET THE LOOK: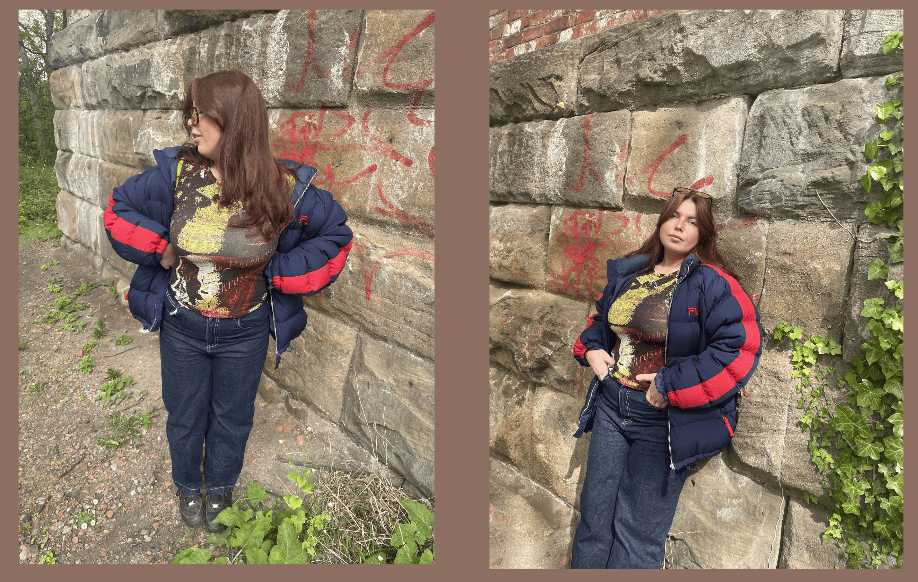 Jess Beeson, 19, a student from Durham
Jess Beeson is a student at Durham University.
She said her inspiration is an off-duty model look such as Kendall Jenner, as it's super trendy whilst also being comfortable and also adding accessories to make it stand out.
Outfit details:
Boots: Dr. Martens
Top: Zara
Blazer: Urban Outfitters
Jeans: Urban Outfitters
GET THE LOOK: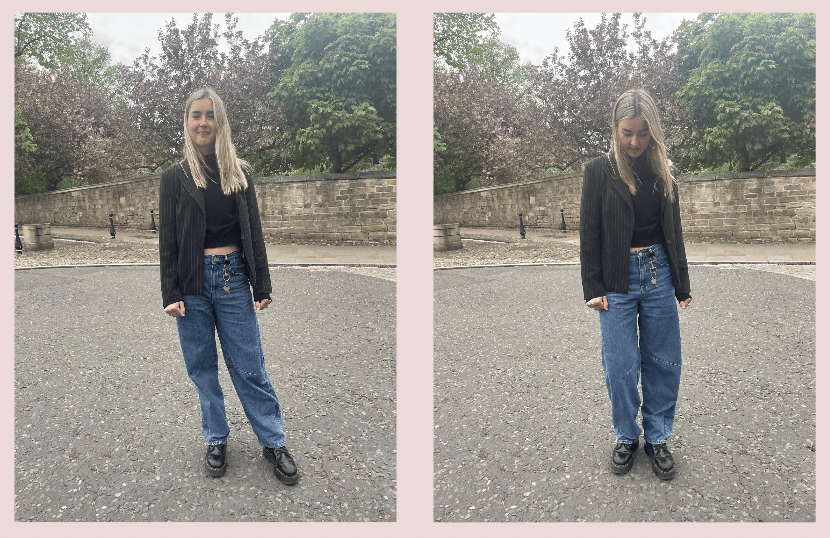 Ellie Bates, 19, From Durham
Ellie's style is influenced by an influencer – Chloe Elizabeth, as she explained her outfits always look effortless yet super stylish. She also said she takes a lot of inspiration from influencer Molly Mae as she always wears clothes that look fresh.
Outfit details:
Shoes: Jordan 1s
Jeans: New Look
Top: Zara
Jacket: River Island
GET THE LOOK: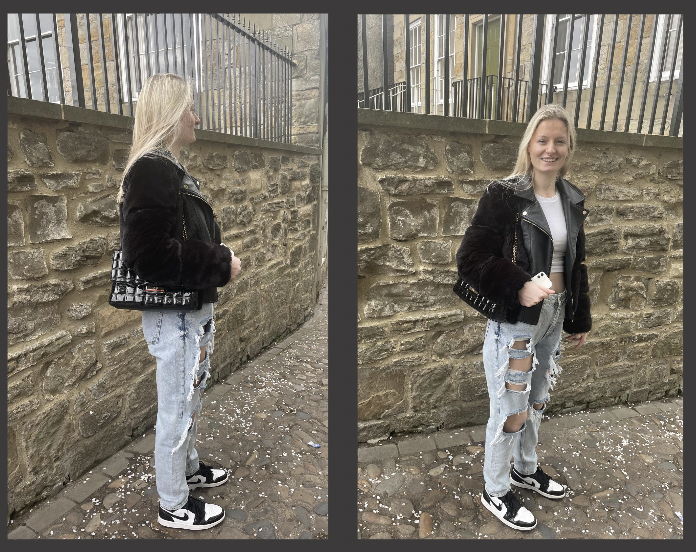 Anna Davey, 20, a student, from Durham
Anna explained her outfit wasn't her typical style, however, she said she was going to the library, so she wanted to be comfortable hence the reason for her baggy jeans were a fashionable and comfortable choice.
Outfit Details:
She couldn't remember exactly where her outfit was from as most of it was thrifted. However, here are some examples to shop a similar look.
Fleece: Hollister
Turtle neck: Asos
Jeans: Pull & Bear
GET THE LOOK: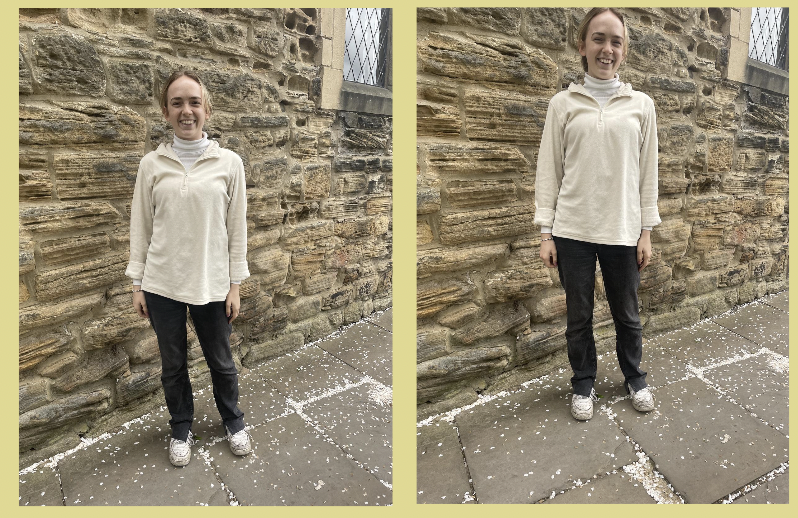 With all these different looks, the baggy jeans trend shows they can be worn for any occasion which is why they are so popular.
Here at Fashion North, we also ranked our top three baggy jeans:
These may look very simple but simple is effective. They go with everything and can be dressed up and down.
Black jeans are just perfect for any outfit with these as well you don't need to worry about anything clashing.
Now we couldn't finish this list without adding a pair of ripped baggy jeans, however, be warned people may ask to stitch patches on them.