Whilst shopping at the Bridges in Sunderland, I found some great styles and garments which I have put together and styled.
The first look which I created is this casual style including mom jeans and a summer crop top. This style would be great for springtime, because of the shortened jeans and the tortoiseshell detailing on the top. This trend is seen everywhere all year round.
All clothes mentioned and accessories are available at Topshop.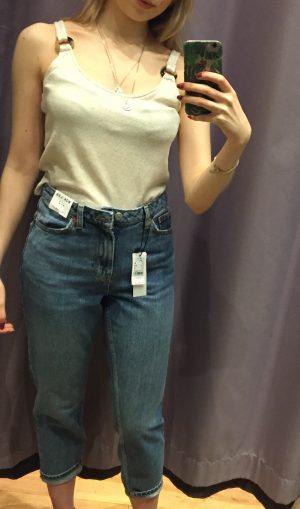 The next look which I picked out was this summery style outfit, which again showed off the previous beige cotton top, however this time I paired them with the matching trousers. The effect of the light, cotton material allowed this outfit to be perfect for a holiday abroad. The cropped, wide-legged trousers, with matching tortoise buttons, where not only incredibly comfortable but also gave an effortlessly smart look, which could be worn day or night.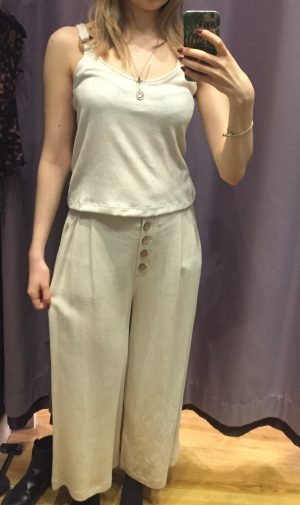 The final look  used the previous mom jeans, however instead of a casual look, I paired them with a satin leopard print shirt, which instantly made the outfit more dressy.
This look would pair brilliantly with some black heels if you wanted to wear this style on a night time.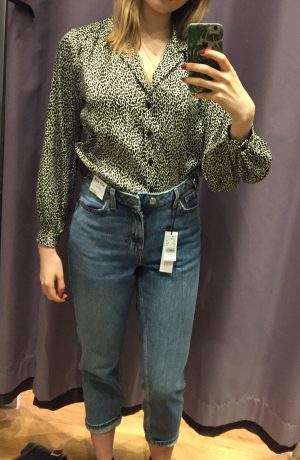 *To find out more about the Bridges shopping complex in Sunderland visit http://www.thebridges-shopping.com/
Tweet us your outfits bought from The Bridges, Sunderland to @Fashion_North #StylinginSunderland.