When I think of affordable and trendy pieces I always think of Topman first. They're cool, but not in an obvious way. It's different, but not tacky. Topman had a wide and interesting range to suit all styles.
Having easily the best jeans on the high street and a tasty 10 per cent off for students (with a valid student card or Unidays account) it's the go-to for the millennial generation. That being said, it's not only for us, with pieces suitable for older and younger ages too.
We're in that strange period of weather – spring is coming, but we're not quite there. Topman is gradually getting in its spring/summer stock, but there's still the odd trickle of autumn/winter left. It's 'swinter' I guess.
We've styled some pieces together that give a healthy mix of both. An outfit where you can get your ankles and arms out for spring, or on the colder days stick on a pair of funky socks and a jacket and still look rockin'.
Reverse style shirts have been around a while and they're still not going anywhere anytime soon. Topman has a wide variety of them averaging around £25.
Short sleeve jumpers, like seen below are perfect for this time of year. They're a swinter essential. A jumper for the crisp mornings, yet short sleeves for the sunny afternoons.
You can shop Topman in The Bridges, Sunderland or online at Topman.com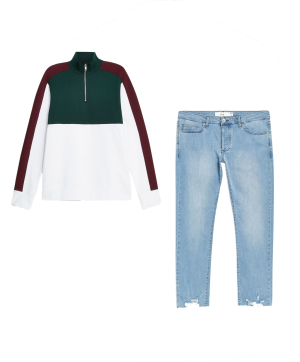 Burgundy, Green And White Half Zip Track Top – £32
Misty Raw Hem Slim Jeans – £39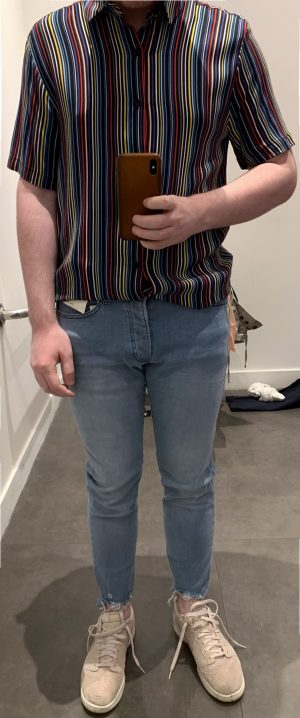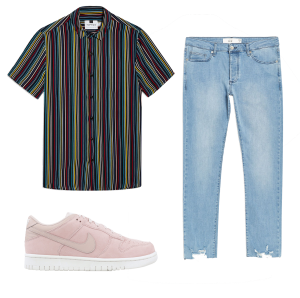 Multi Pinstripe Revere Shirt – £25
Misty Raw Hem Slim Jeans – £39
Nike Pink Dunk Low  – Stylists Own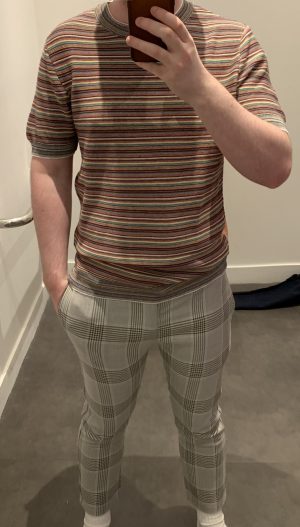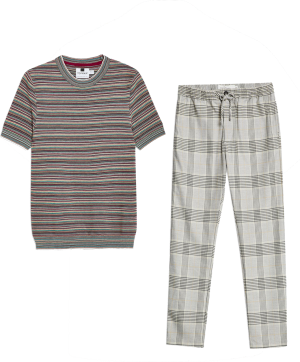 Multicoloured Stripe Jumper – £28
Grey Check Stretch Skinny Trousers – £35
**To find out more about the Bridges shopping complex in Sunderland visit http://www.thebridges-shopping.com/