Love is in the air at The Bridges Shopping Centre in Sunderland as our Fashion Design and Promotion students head to their high street haunts to get the Valentines look!
With it being February, we are approaching the time of the year partners and couples celebrate being together. We're of course talking about Valentines Day! It's just around the corner, and so plans are being made and outfits need to be put together to fit the occasion.
With that in mind, we were set the challenge to style our course mates for the event!
To get this Valentines look we first took in mind Didi's style preferences but tried to add a little flirty flavour to the outfit.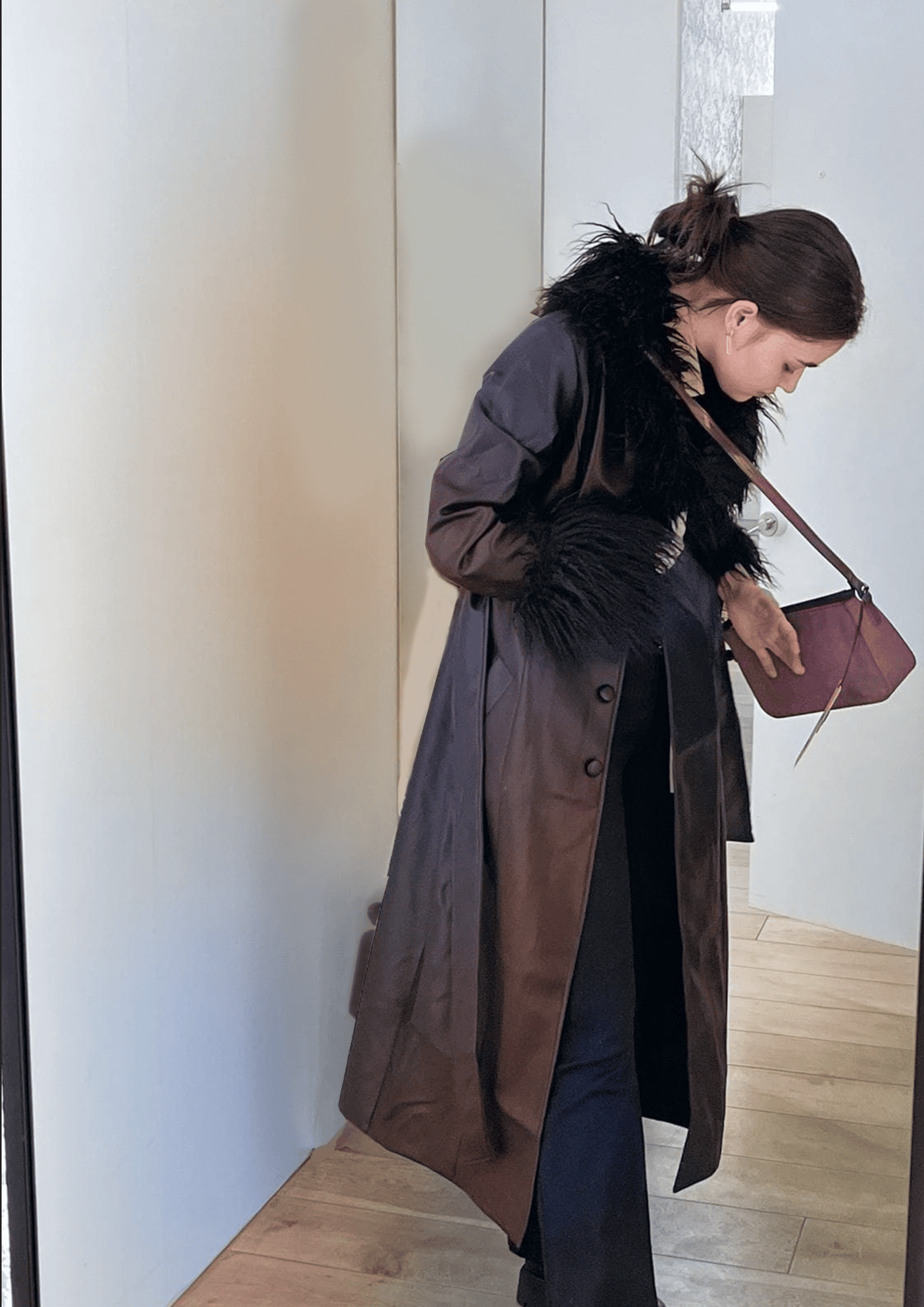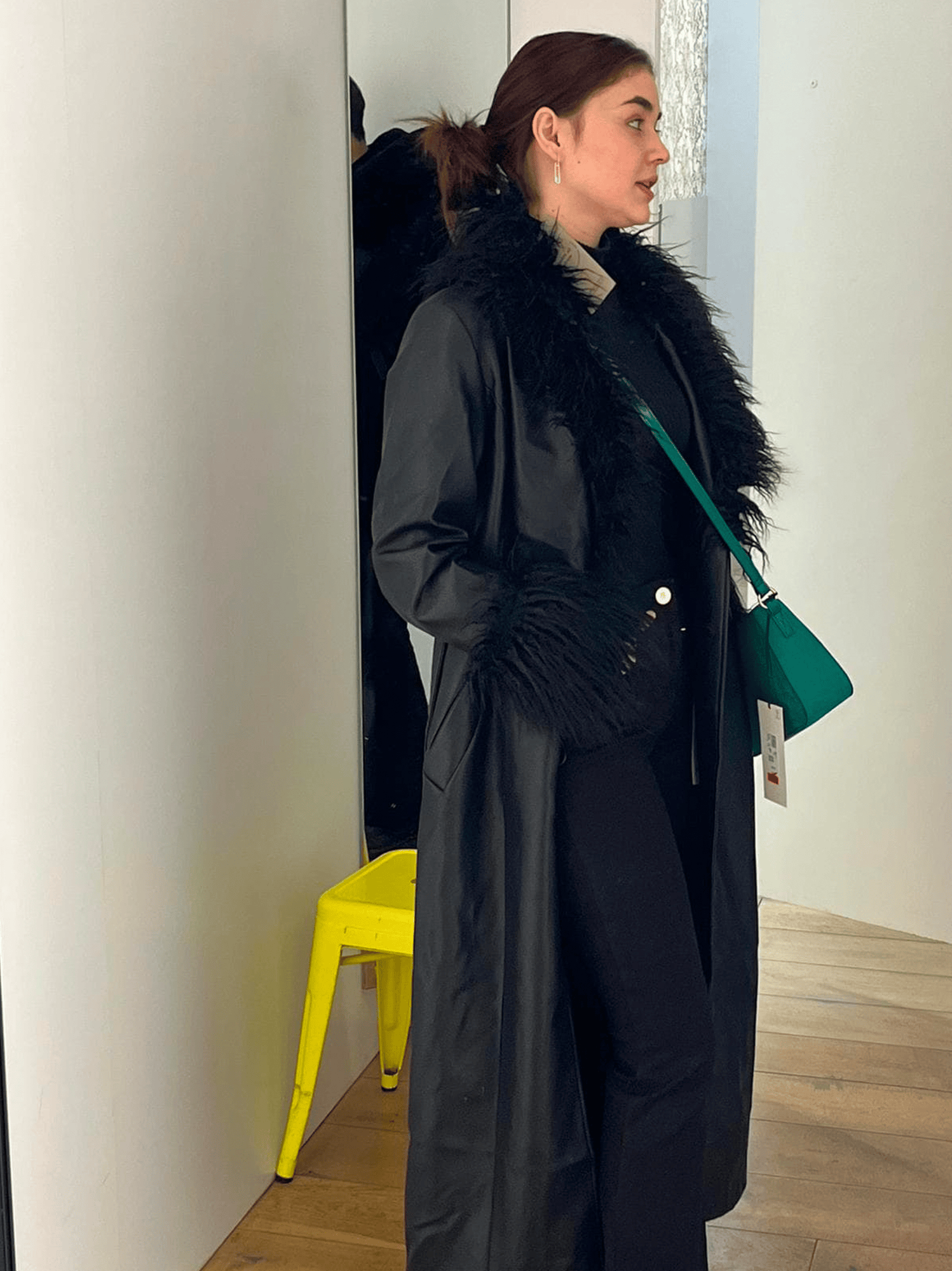 Black is a classic for a reason! We first began with a leather jacket that flared down to the ankles. The reason I chose the jacket was because of the element of extravagance, the fur on the sleeves and collar added to the silhouette which also complimented the physique and shaped the silhouette of the outfit as a whole beautifully.
We then added some black flare trousers because what's not to love about flares. Not only do they define the shape of your legs, they sit perfectly allowing your shoes to also get their main character moment. The length reveals the soles of the embellished shoes and highlight bright green bag
This contrast creates a vintage gothic look all while fitting the occasion for date night on Valentines Day.
This staple look is so versatile that we created a "his" and "her" variation of the outfit in the all black colour palette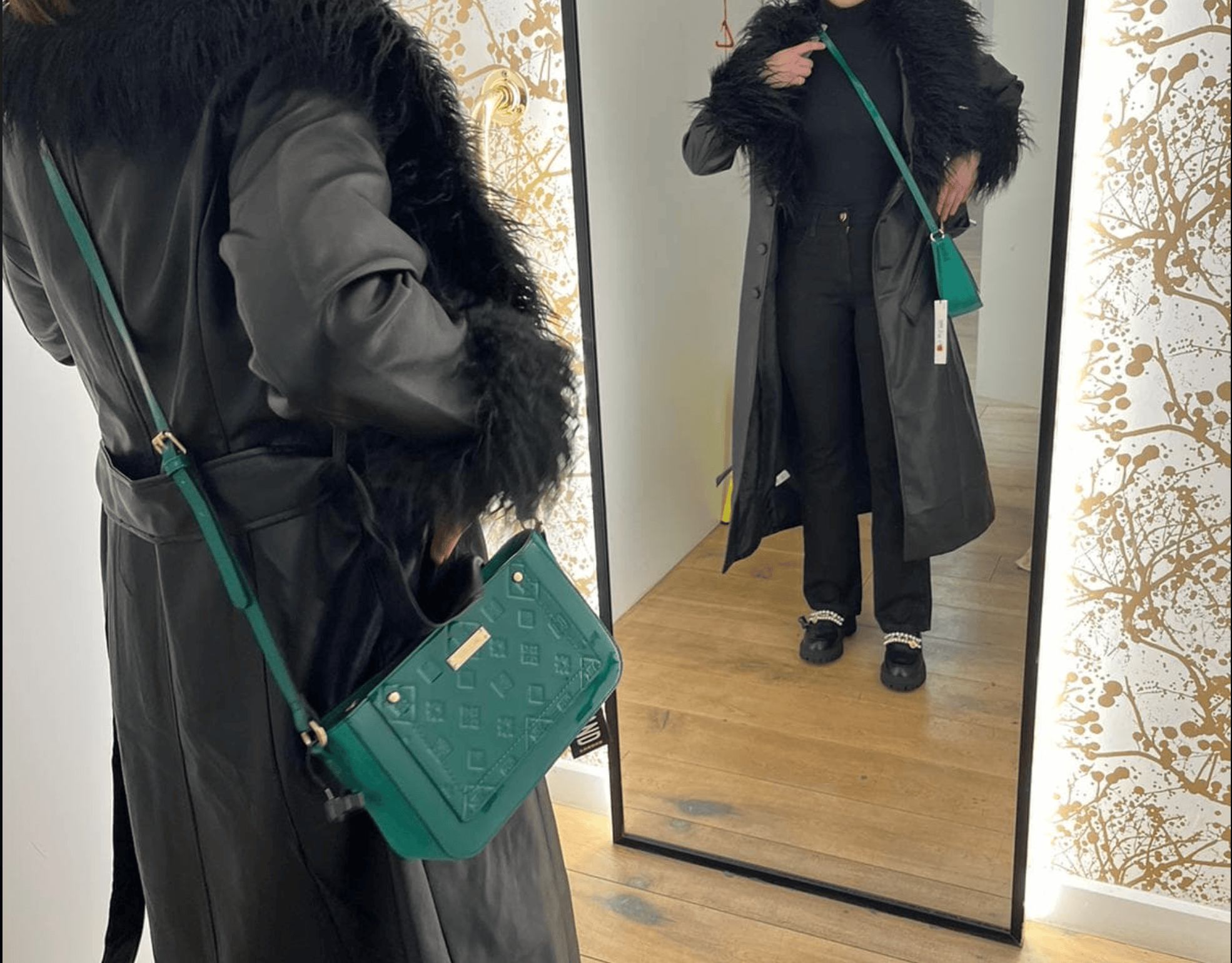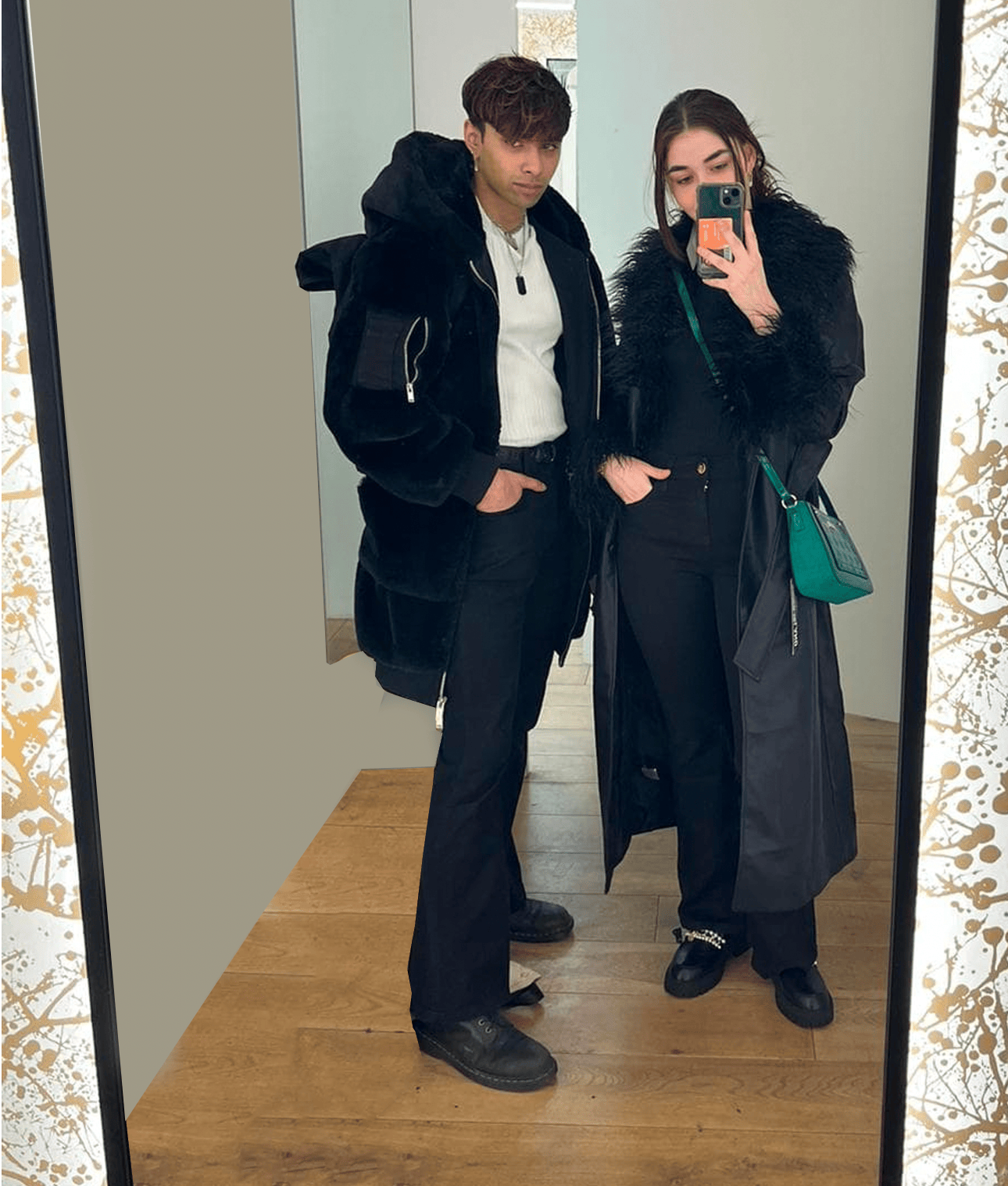 The grunge vibe with fur was the main highlight for the outfit.
Fur Coat – £90
Flared jeans – £45
green patent embossed cross body bag – £25
shoes – £45