With Valentine's Day just around the corner, here at Fashion North, we know us girlies will know what to wear but what about the men? Valentine's Day is for everyone. However, sometimes men get left behind and forgotten about.
So for a styling challenge this week we headed to The Bridges Sunderland  to hunt for  a simple but effective date night outfit. This is perfect for a  fancy meal that will really impress your partner and make you feel confident on this romantic day.
With it still being quite cold this outfit has a few layers but its just right for a romantic meal and a cute walk; even with the umbrella as an accessory you're covered if it rains as well and the boots should definitely be comfortable to walk in. With the zip up jumper underneath the long coat it just gives a more casual look but underneath there is a plain top if you get too warm. It could even be worn during the day it can be suited for any nice event.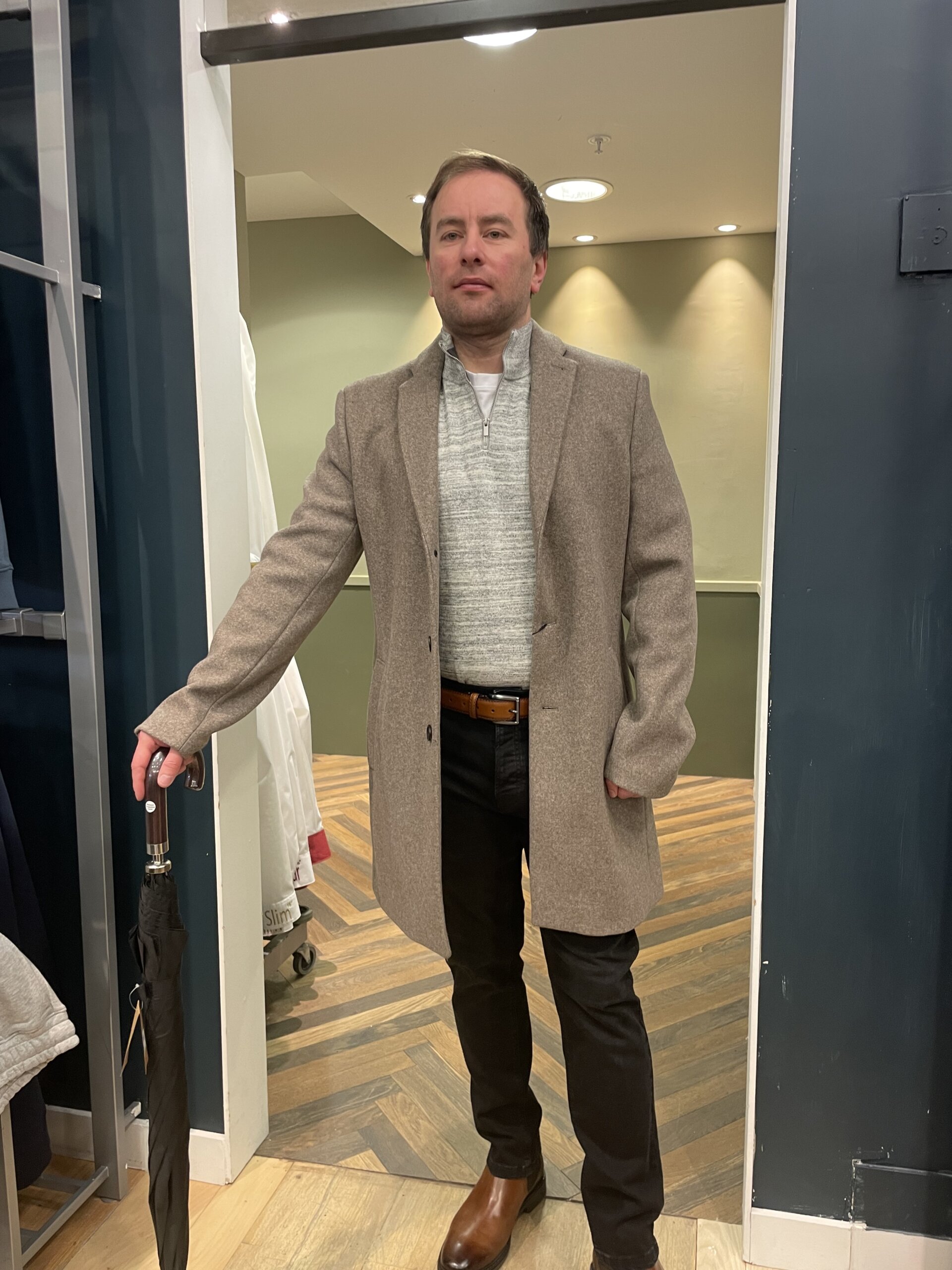 The reason I choose Next is because I feel like their men's range is very wide and has more variety for different occasions which is really useful on the big street especially if you're shopping last minute and it is more on the pricy side but these can be mix and matched with anything else. They also have different styles of jeans which in this case I went for skinny as I feel they look more formal and they bought the outfit together nicely. I wanted to go for softer colour tones with it still being winter but the browns make the outfit pop a bit more which then the belt ties quite nicely with.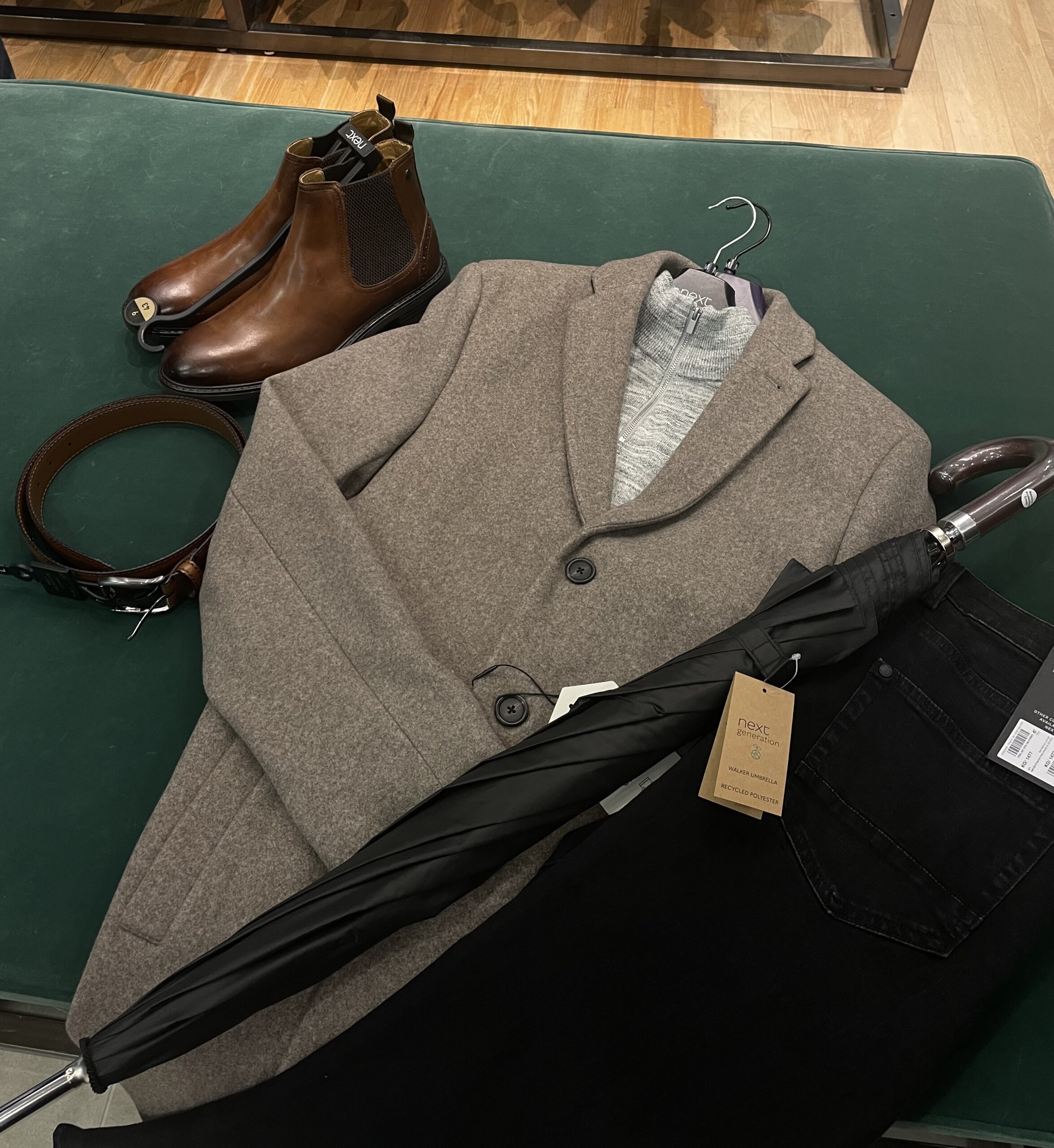 Here's our lowdown of all the items we chose: