When it comes to accessorising, it can sometimes be tricky. The questions we often ask ourselves are: is this too much? does this go? And is this too boring? It can be hard finding something that is versatile and that can be styled in different ways.
But a good scarf can really work with any look. Whether you want to be classic like Jackie O and Audrey Hepburn or modern like Jennifer Lopez, there are plenty of ways to wear a scarf making them an easy accessory. Here at Fashion North, we have chosen our favourite ways to accessorise with a silky scarf.
The first way you can style a scarf is by simply wrapping it round your hair. You can put it around a messy bun or do a half-up, half-down ponytail to add a little extra to your hairstyle. Putting a scarf in your hair is an effortless and chic way to accessorise. Here we have sectioned off a top layer of hair and tied the scarf around that small ponytail. The scarf falls down nicely and cascades down the back like the rest of your hair. If you want a stylish and graceful look, then this is for you.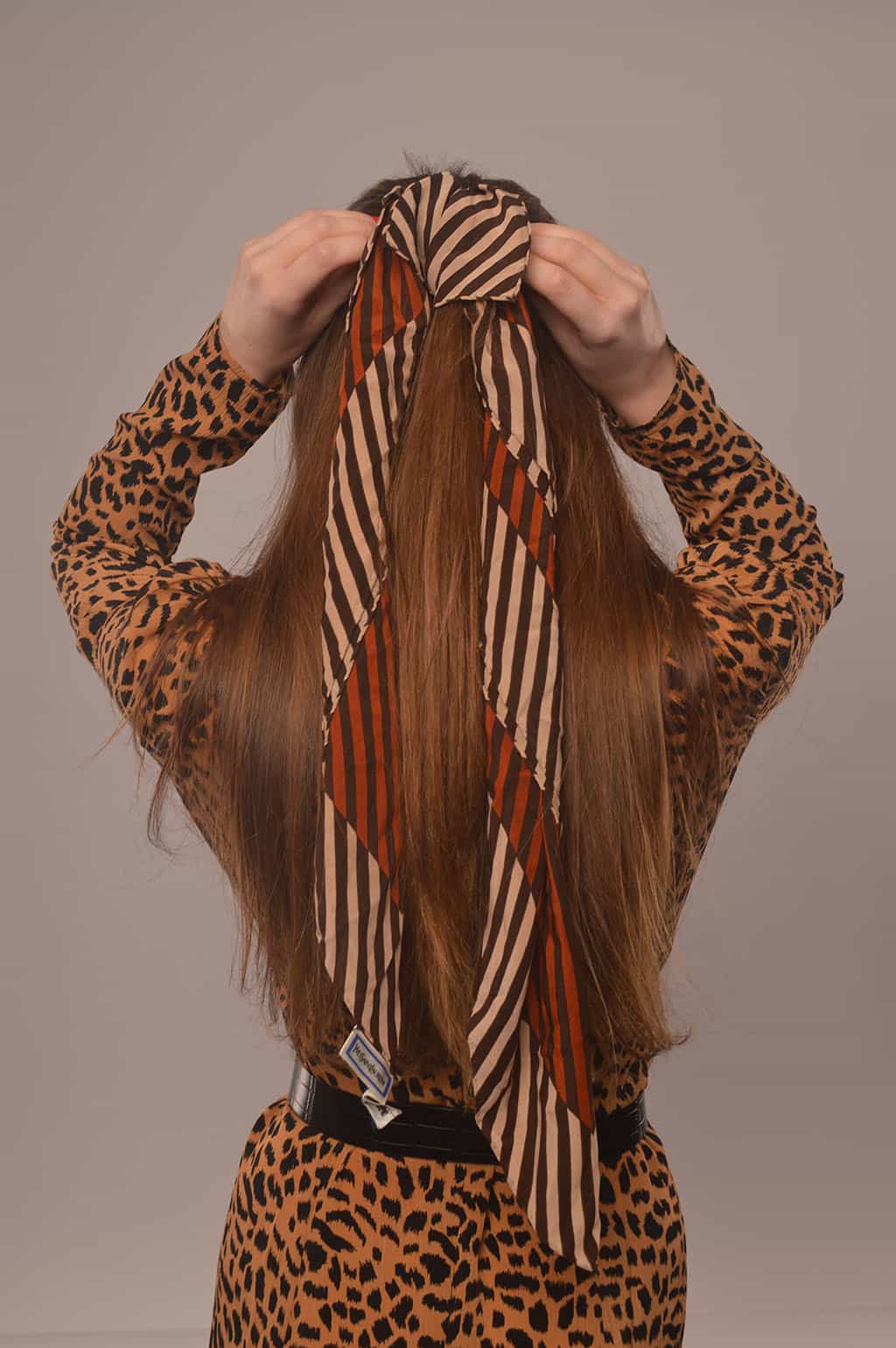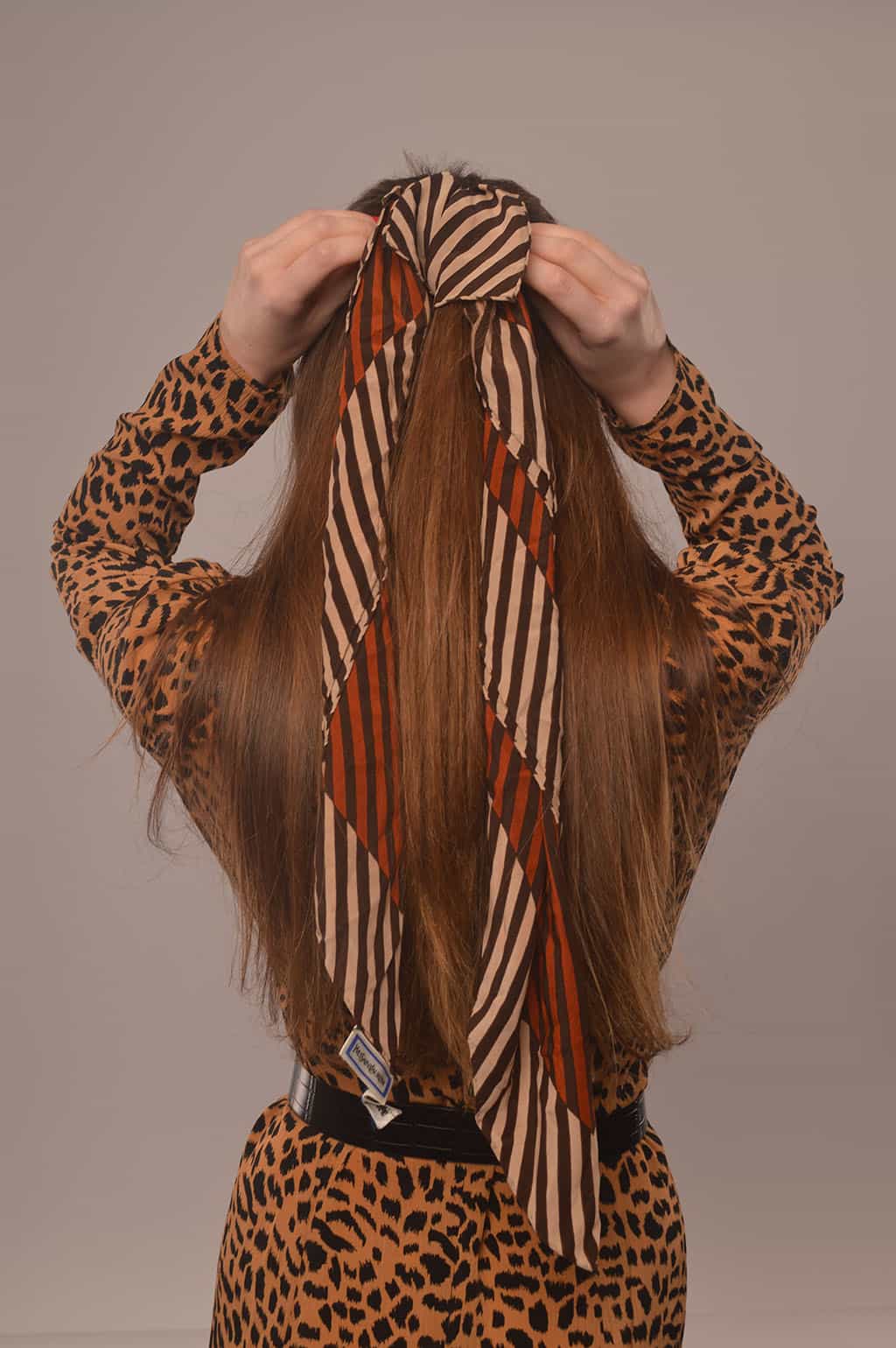 Another quick and easy way to style a stunning scarf is to just tie it around a handbag. This may not seem like much, but if you have a plain outfit and want to add a pattern or pop of colour then this is the perfect way. Here we styled a black bag with a bright, colourful, patterned scarf to brighten the look and make it more interesting.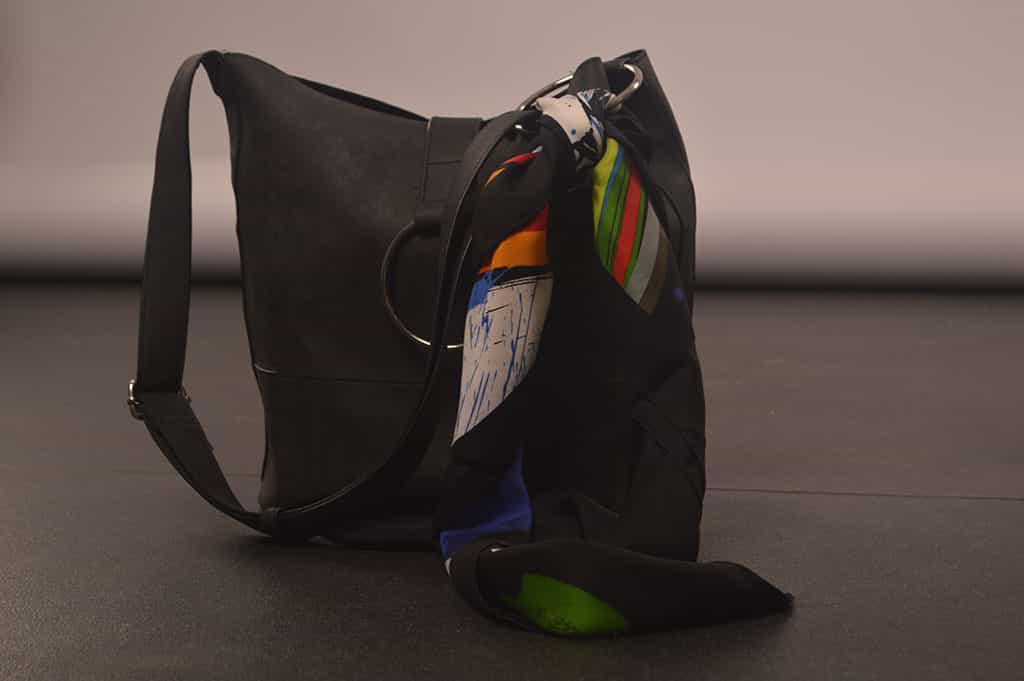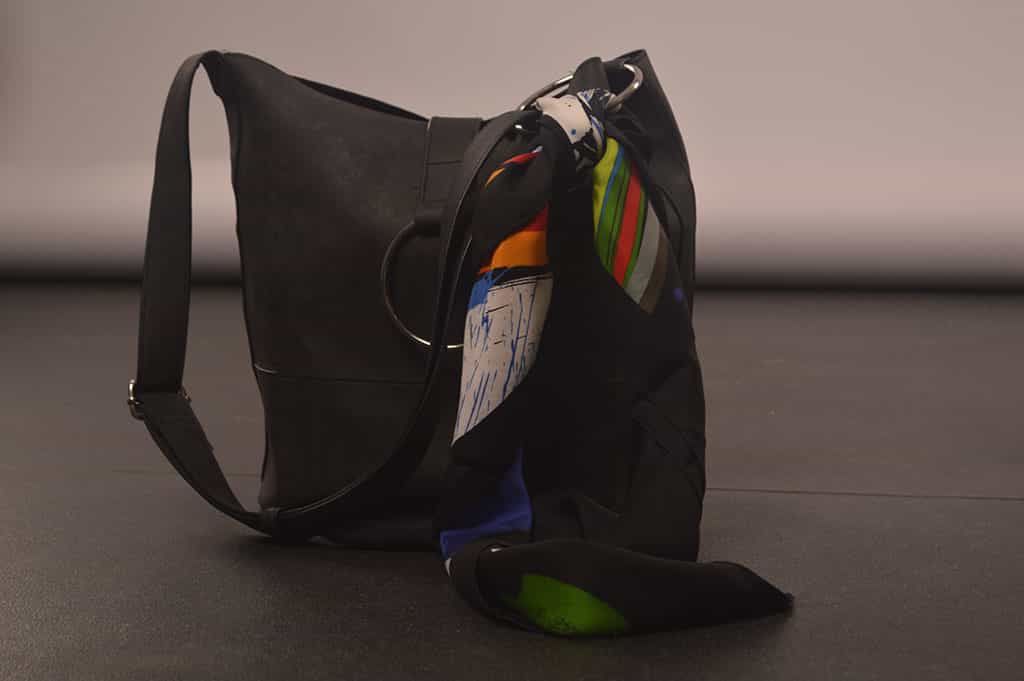 If you want to go all-out like a Hollywood movie star, or like a classic style icon, then wrapping the scarf around your head and tying it around the neck is a good idea (especially if it's a bad hair day!) Pair this look with some chic sun-glasses and you'll look like you belong on the screens. Keep it simple with a neutral outfit and you can't go wrong.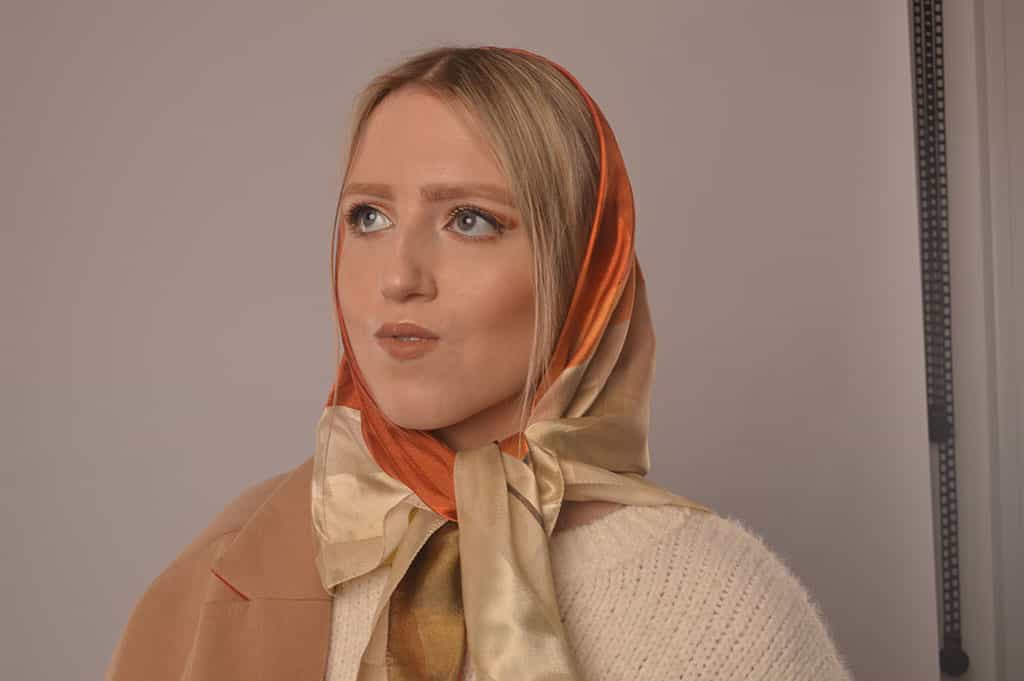 There are so many ways to wear a scarf, that we could go on forever. A beautiful scarf can really transform a look and work for anyone's style. Get creative with scarves and tweet us @Fashion_North with your look!