Fast fashion has become a hot topic amongst the industry. It's a trade which doesn't have time to rest within our fast-paced society, never before has fashion had to have such quick turnover, it's all go go go! So, the question is how is sustainable fashion going to make its mark in such a competitive industry.
With the Climate Change crisis constantly making headlines, it is no surprise that the eagle eye has been turned towards the fashion industry and how its role is having a detrimental effect on our environment.
Over recent months major online retailers such as Pretty Little Thing have developed ways in which they can show their consumers they are taking this developing problem seriously, with announcing a section on their website named 'Recycled' it is allowing customers to purchase new pieces of clothing from unwanted material which otherwise would have been sent to landfill.
Throughout the last year there has been an increase in awareness surrounding sustainability in fashion, with the help of social influencers such as Grace Beverley and Anna Saccone sharing their knowledge on the topic. Anna has been seen supporting Luxury Promise, a brand in which people are able to purchase second-hand designer items whereas Grace has started up her own ethical and sustainability friendly clothing company, TALA. With a combined total of 2.4 million Instagram followers it is no surprise that consumers are now choosing to make a conscious decision on where to buy their clothes.
Here at Fashion North, we decided to see how we could create a new look by simply adding a different item of clothing to our already existing outfit.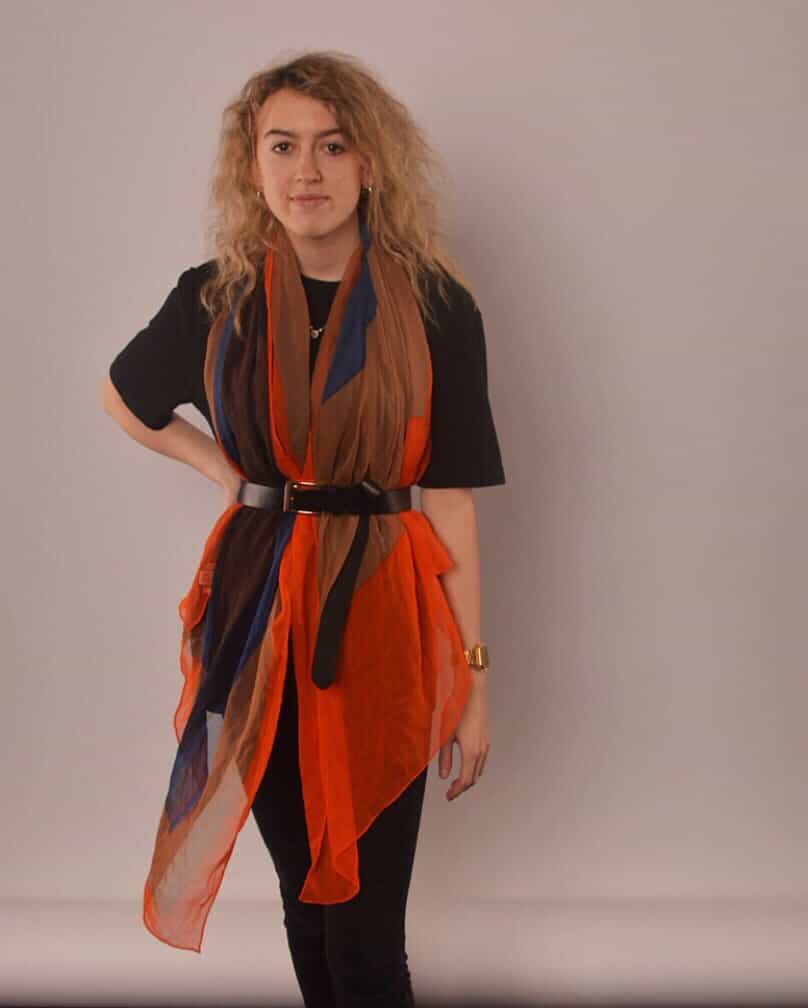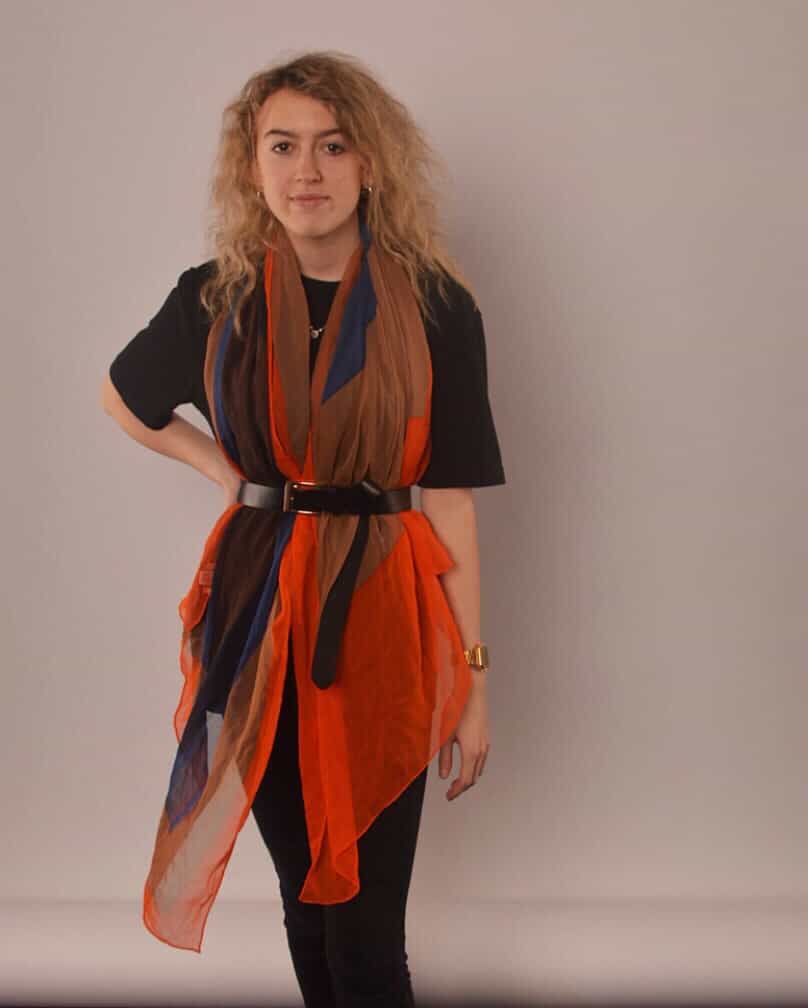 (Worn by Georgia Suggitt)
Initially this outfit was the perfect casual look, a plain black tee tucked into a pair of skinny jeans, at Fashion North we simply changed the outfit by adding a scarf and a belt we already had in our wardrobe, rather than purchasing a brand-new outfit.
The vibrance of the scarf added that pop of colour to the outfit with the orange complementing the gold buckle of the belt which synched the scarf in at the waist helping keep it in place. Set like a dress the scarf gave the original outfit a brand-new vibe.
Tweet us @Fashion_North your pictures on how you choose to restyle some of your existing outfits.