It's time to pull out those 50s silk scarves and give them a new lease of life!
Here at Fashion North we're all about sustainable wardrobes, so we're always thinking of new ways you can re-style and re-wear all of your accessories and clothing. An item in your wardrobe you might have once found difficult to style is a silk scarf, so we've done the legwork for you and found three simple ways to wear them.
They can be purchased in such a variety of different colours and patterns, are a timeless clothing accessory and will work perfectly with any outfit.
The easiest and most universal way to wear a silk scarf is as a cute and girly hair accessory. We chose to style it with a half up-half down hair style but it can also be worn as a headband, intertwined into your braids or as an addition to the everyday ponytail.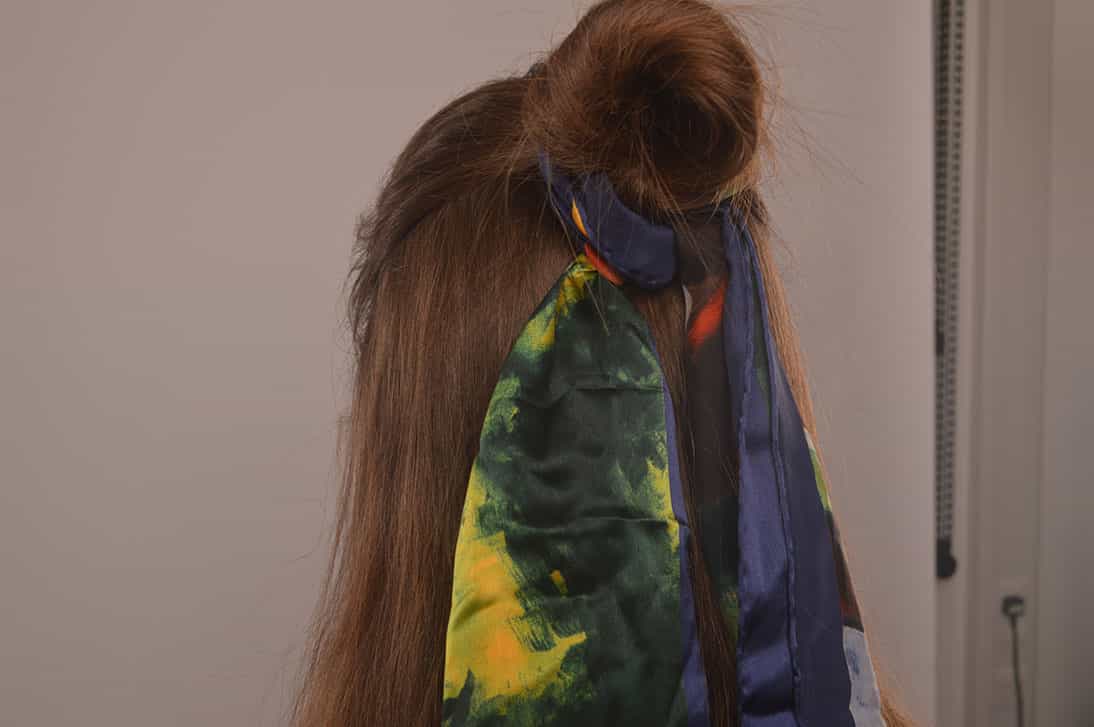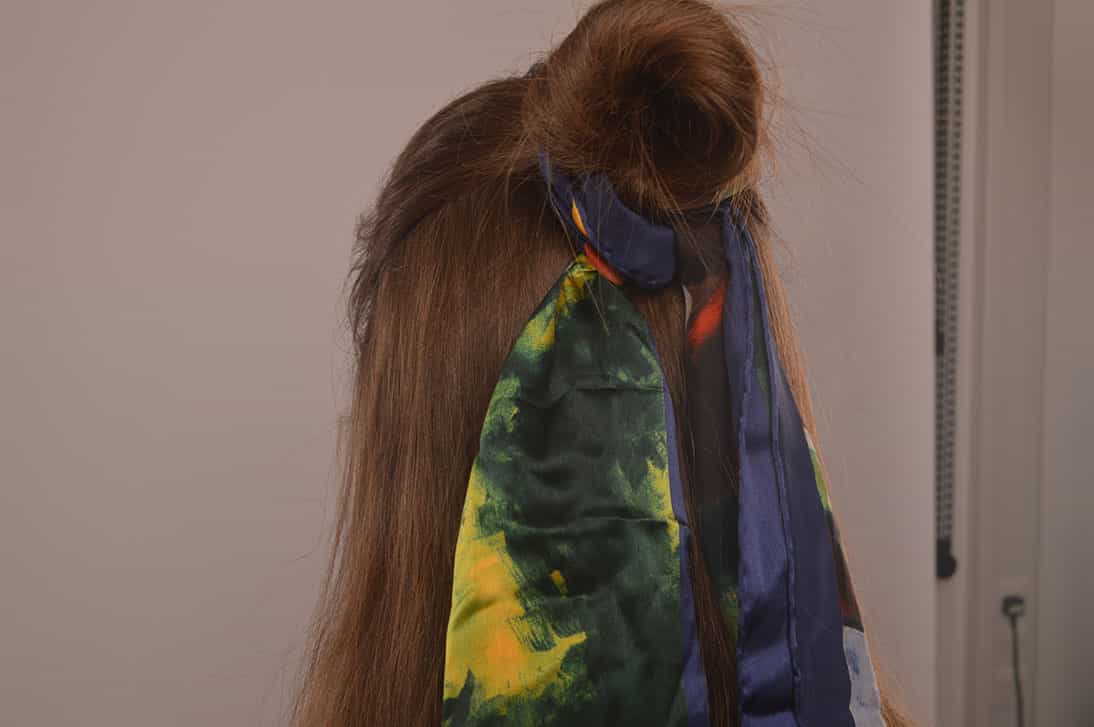 To wear it as we have shown, simply put your hair up into the half up-half down hair style, as seen in the image above and then take the silk scarf underneath the bun or small ponytail and tie in a knot around the bun.
Top Tip: to give your bun an extra lift, tie the scarf once more underneath the bun which will give added height.
Our second scarf styling tip is to wear it as a belt. Perfect for a spring or summer outfit, the scarf belt can be used to add a pop of colour to any outfit and is often seen being worn by the ultimate boho festival goers at Coachella.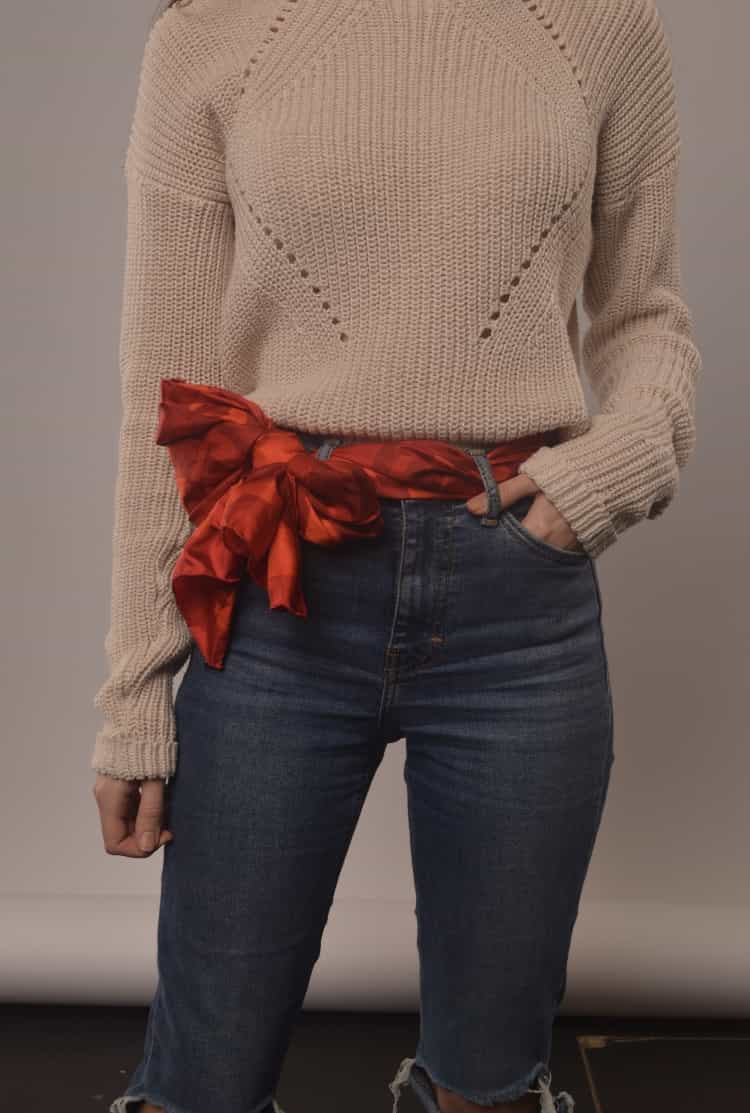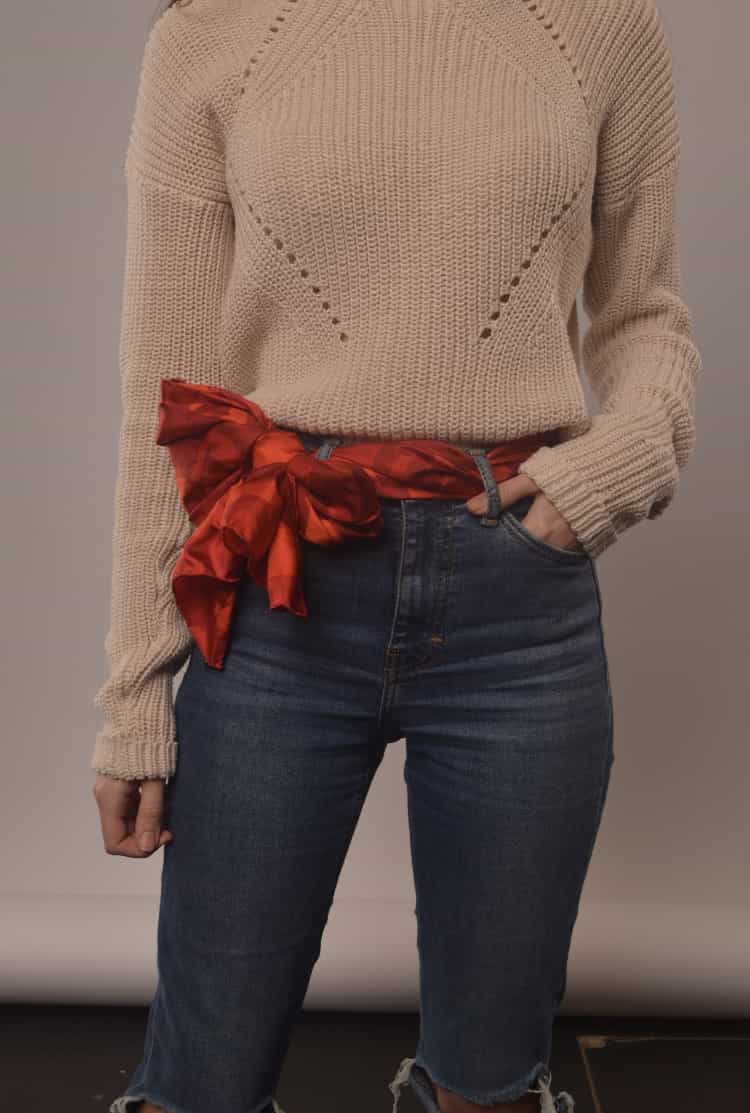 To achieve this stylish fashion trick, thread your chosen silk scarf through the belt loops of your jeans, shorts or even a skirt and tie into a bow for a bold statement look. For an effortless look you can leave the scarf to hang loosely.
Our third and final scarf tip is to cinch in the back of your coat. Most of your trench coats will come with a simple and arguably boring belt, so why not jazz up your coat with a wild and patterned silk scarf. The ultimate modern twist on a traditional fashion statement…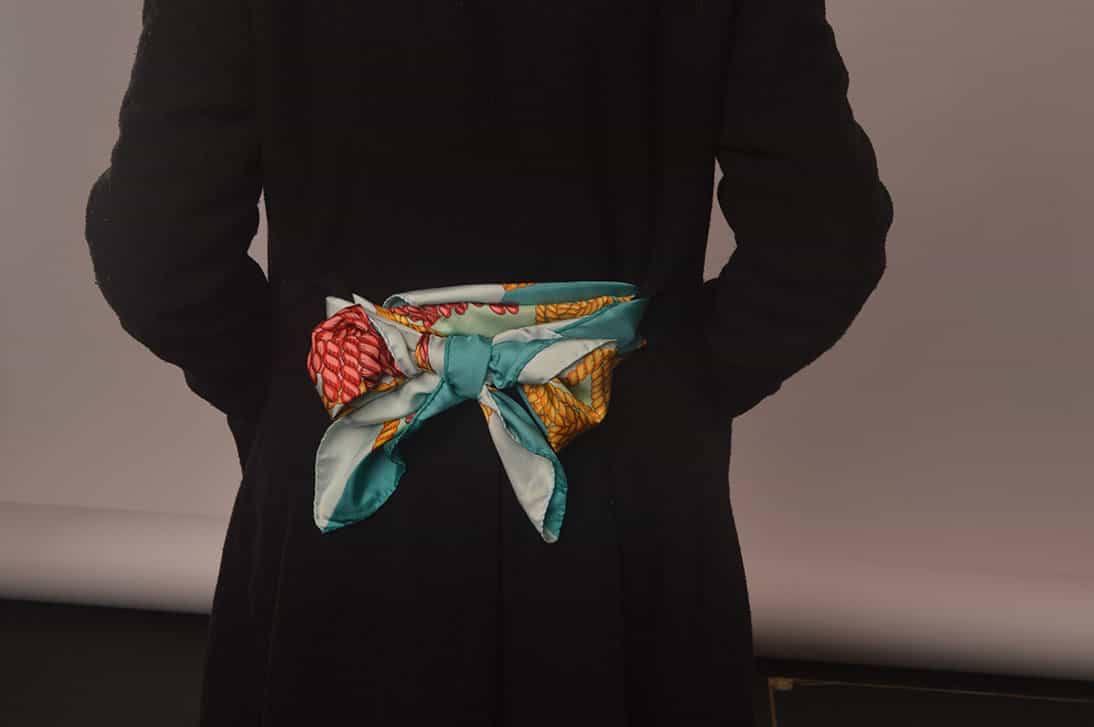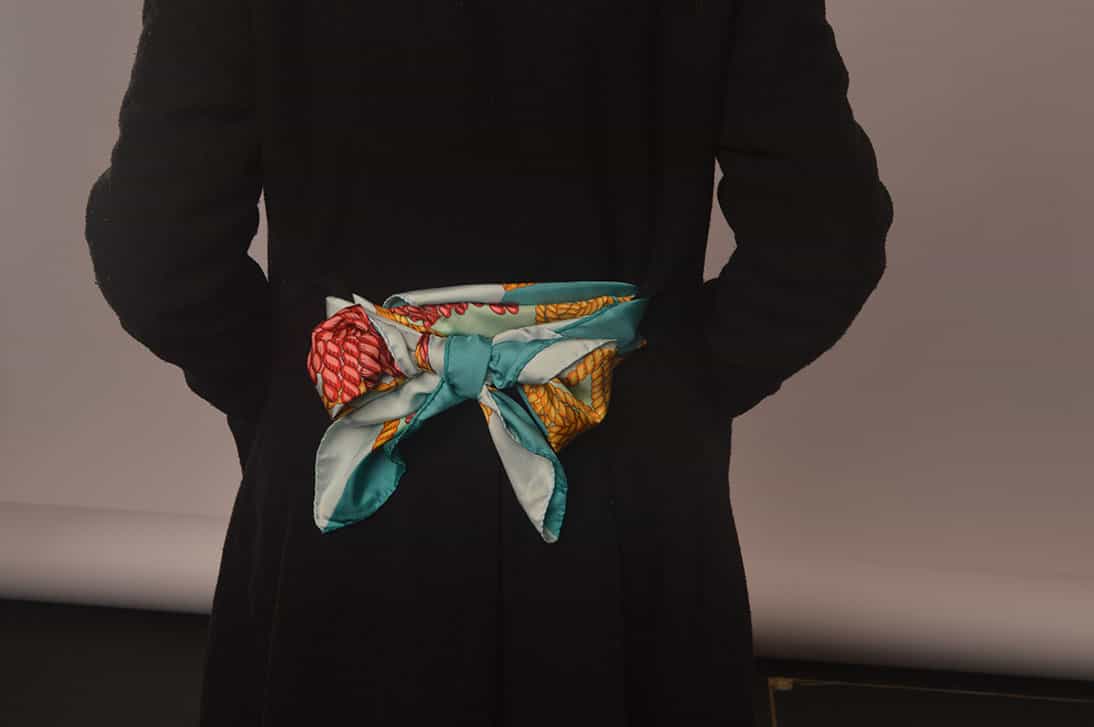 We have chosen to tie the belt in a bow to cinch in the coat as much as possible but it looks just as great left to hang loosely. Get this look by weaving the silk scarf through you belt loops and tying as tightly as you can in the back. This will give the look of a tailored coat whilst adding colour and drama to your outfit.
Let us know if you have any revolutionary ways to wear the silk scarf over on our twitter @fashion_north