Recently, Lancôme and fashion icon, businesswoman and mum Chiara Ferragni posted on both of their Instagram accounts about the new beauty collaboration. While Lancôme kept it a little bit mysterious, Chiara released exciting news for us.
For a second time, they have teamed up together and brought us an exclusive make-up collection which is available on the official Lancôme website and can be shipped to the UK.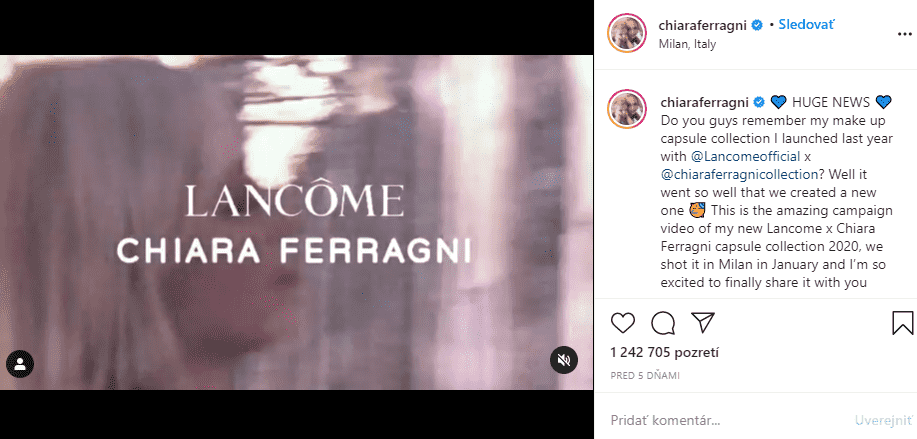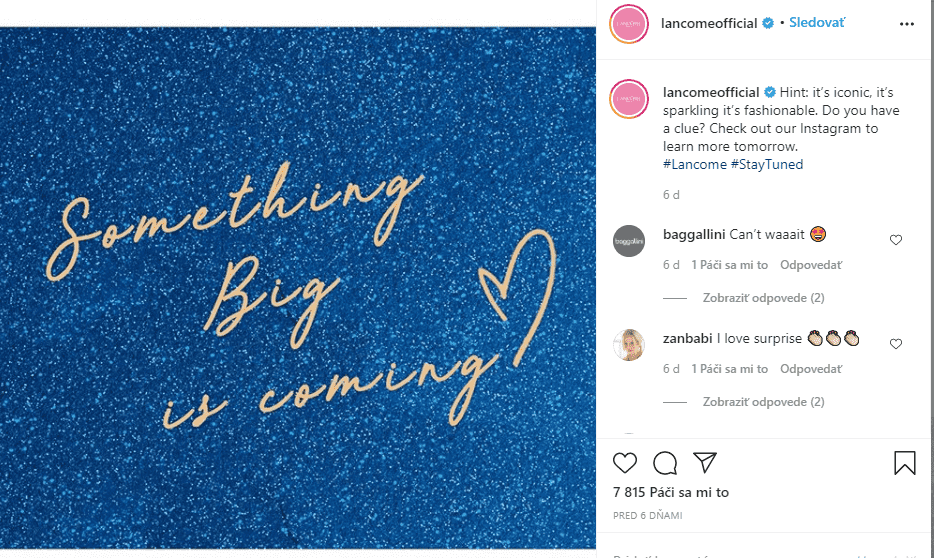 Lancôme presents the new collection as sparkling, brave and dramatic. As they say in their post on Instagram, "It is an ode to bold and trendy glam looks".
Chiara wants to bring us a make-up collection which is suitable for every occasion. In an interview for Czechoslovakia Vogue, she said: "I always liked colours, that's the reason why all my collections are so colourful and glittering. I wanted to come up with make-up which you can wear all day. I rather like to wear more neutral shades during the day, but I want something bolder at night. I wanted to experiment little bit and bring something new, therefore I played with blue glitters. I think it's a good choice for the winter."
If you want to feel glamorous going to work, shopping, fashion event or a party – this collection is perfect for you!
Take a look at the glittery blue collection below, which prices range from 31,90€ to 73,90€.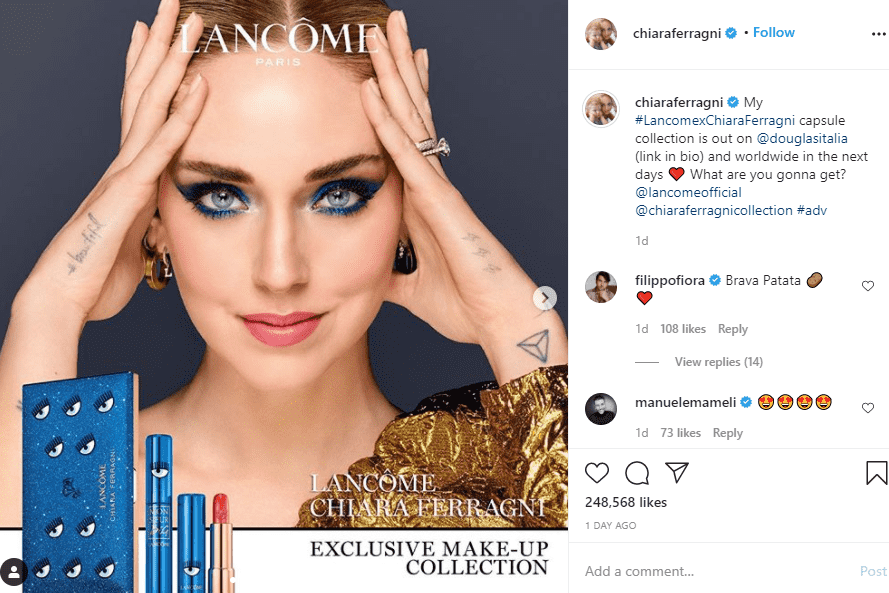 The All-in-one Fashion Flirty Palette is ideal for various looks. The palette includes eight eyeshadows, two highlighters, one bronzer and one blusher. 73,90€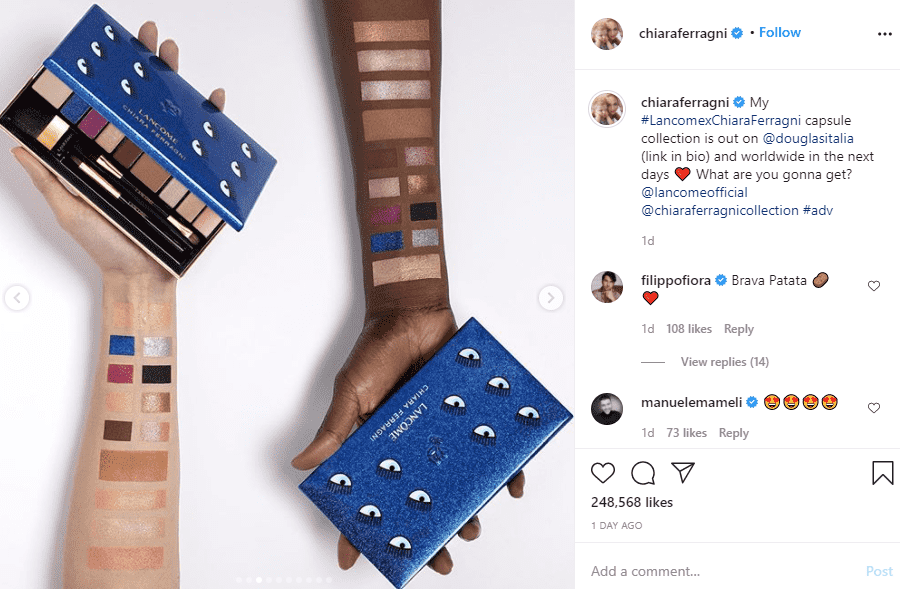 The lipsticks each tell you which occasion you should wear it for based on the name. We have got The working girl– a pretty nude, Fashion darling- a seductive red, and Party-goer– a sparkling red. 39,90€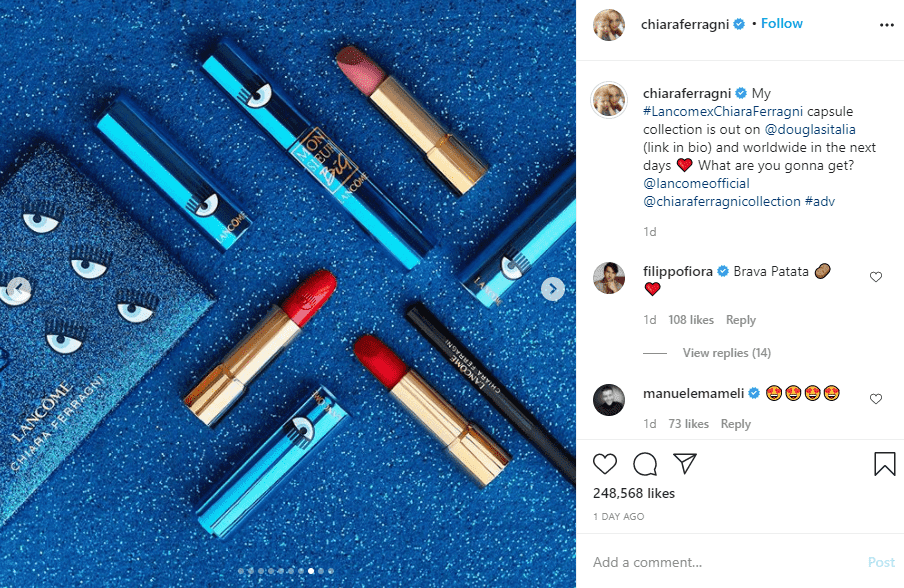 Chiara's favourite mascara – Monsieur Big is packaged in this beautiful dazzling blue cover for a dramatic look. 31,90€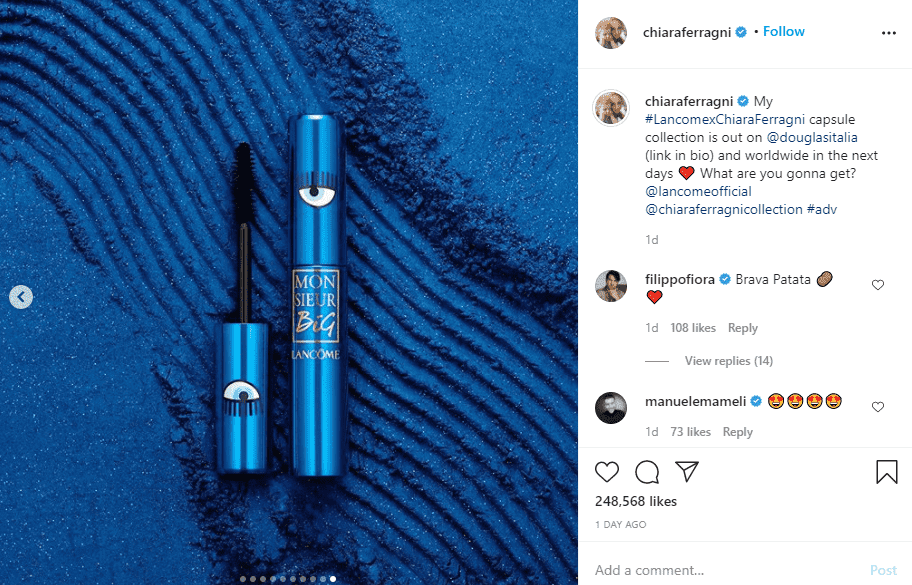 What are your thoughts on this collection ? Would you like to purchase it? Let us know on Twitter @Fashion_North!