Farrah Fawcett was an American actress and model, who rose to fame during the late 1970s when she starred in the original series of . Since then she has become an icon of the era, with her clothing and signature hairstyle that are still recognised today.
Many trends of the 20th century are making a comeback, such as flared jeans, colourful fabrics, extravagant makeup and bold patterns. 
With these styles making their way into our wardrobes over 30 years later, we're looking back on one of the most iconic actresses and models of the '70s period and how her style can be replicated today.
Flared Trousers
Flared trousers, or 'bell bottoms', were a fashion staple of the 1970s era, first popularised by Sonny and Cher. They were made from denim, cotton and polyester and perfectly represented the outrageous style of the decade. 
Farrah sported bell bottoms throughout her career in the 70s, most notably within the first series of Charlie's Angels in 1976. They were usually blue denim and worn with a colourful top or sweatshirt, and trainers.
Today's version of the iconic flared trousers are usually made from thin, stretchy fabric, and great for a night out. Such as this pair from PrettyLittleThing.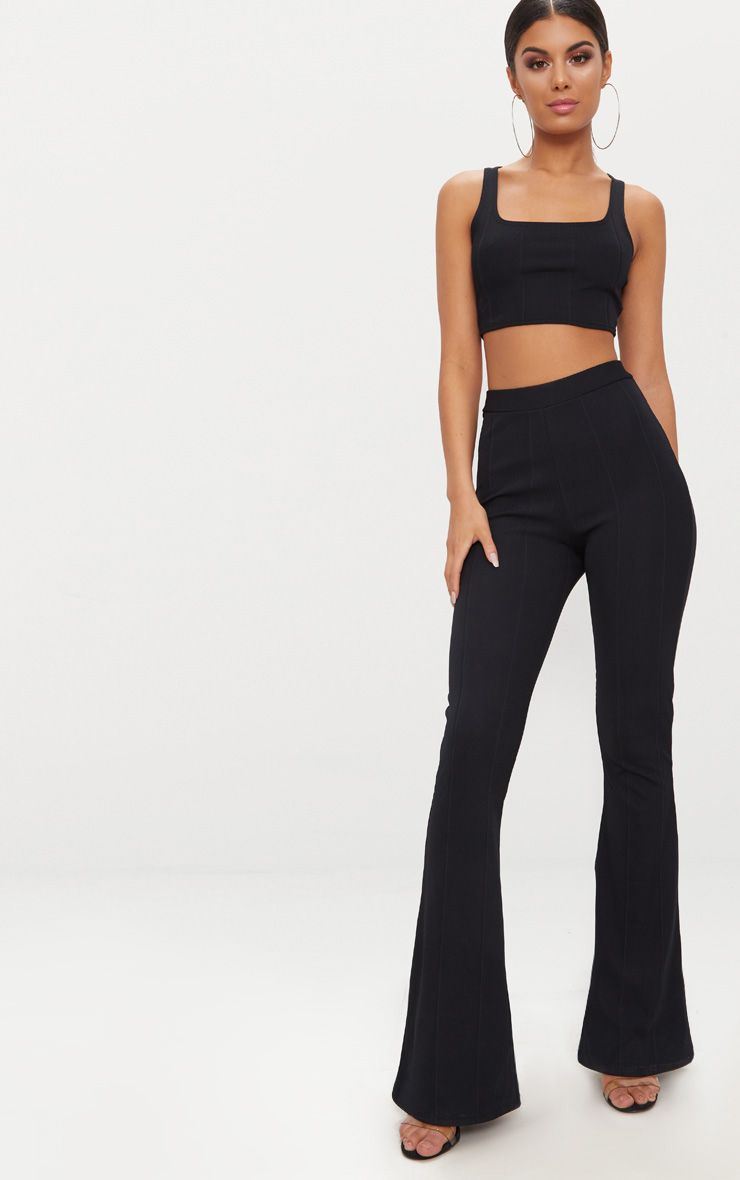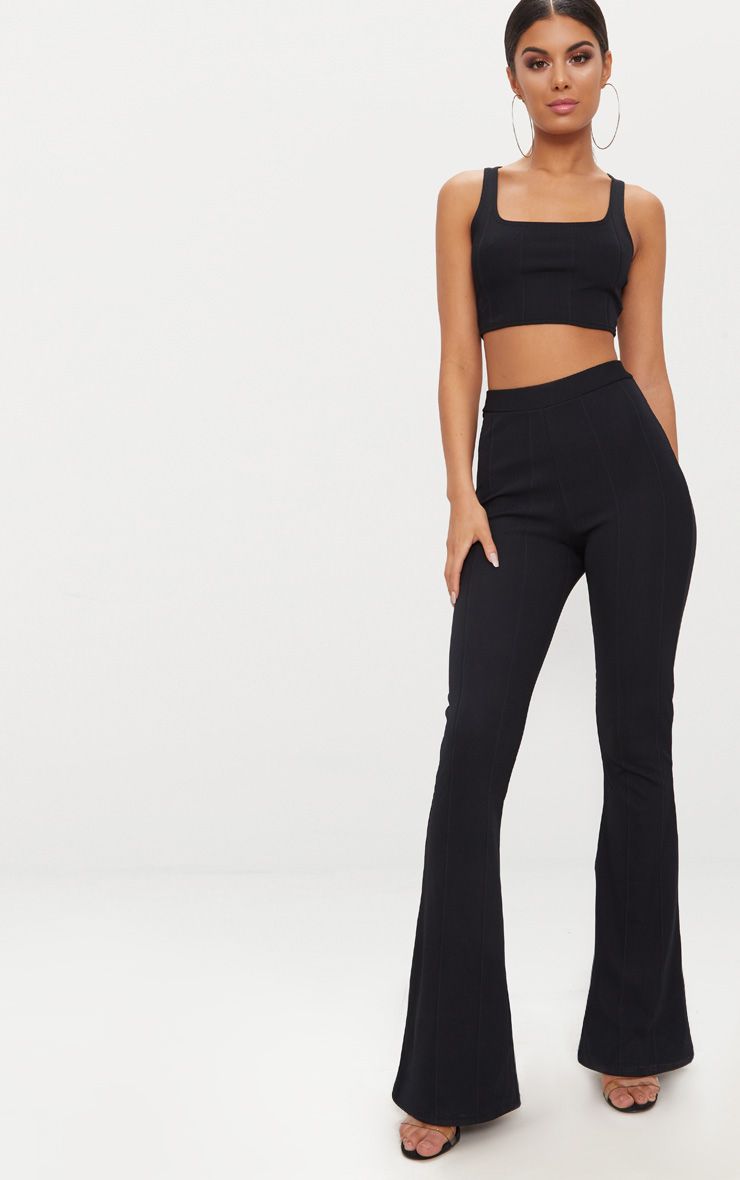 Black Bandaged Flared Trouser, £18.00, PrettyLittleThing
Sweatshirts, Shirts and Tops
The 1970s were known for the bright colours and stand-out patterns. Throughout this time, Farrah wore a mixture of sweatshirts, shirts and long-sleeved t-shirts that perfectly encompassed the 70s style.
Most of the sweatshirts she wore were printed with a logo or illustration on the front, however  she also sported a lot of sports brand sweatshirts as she was a keen tennis player. They were also almost always rolled up to the elbows.
Sweatshirts on the market now are not too far from those in the 70s, displaying city names and slogans in bold colours.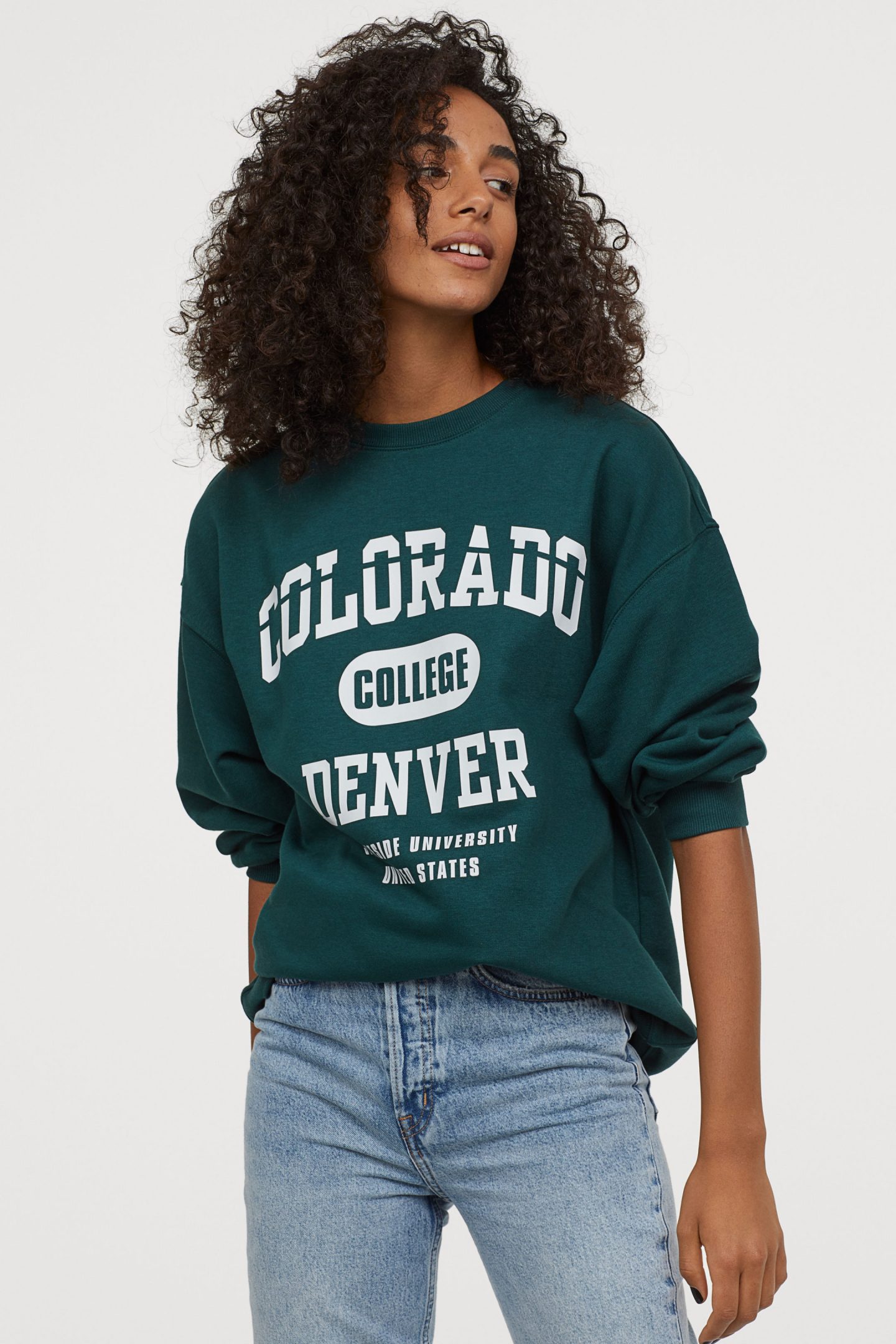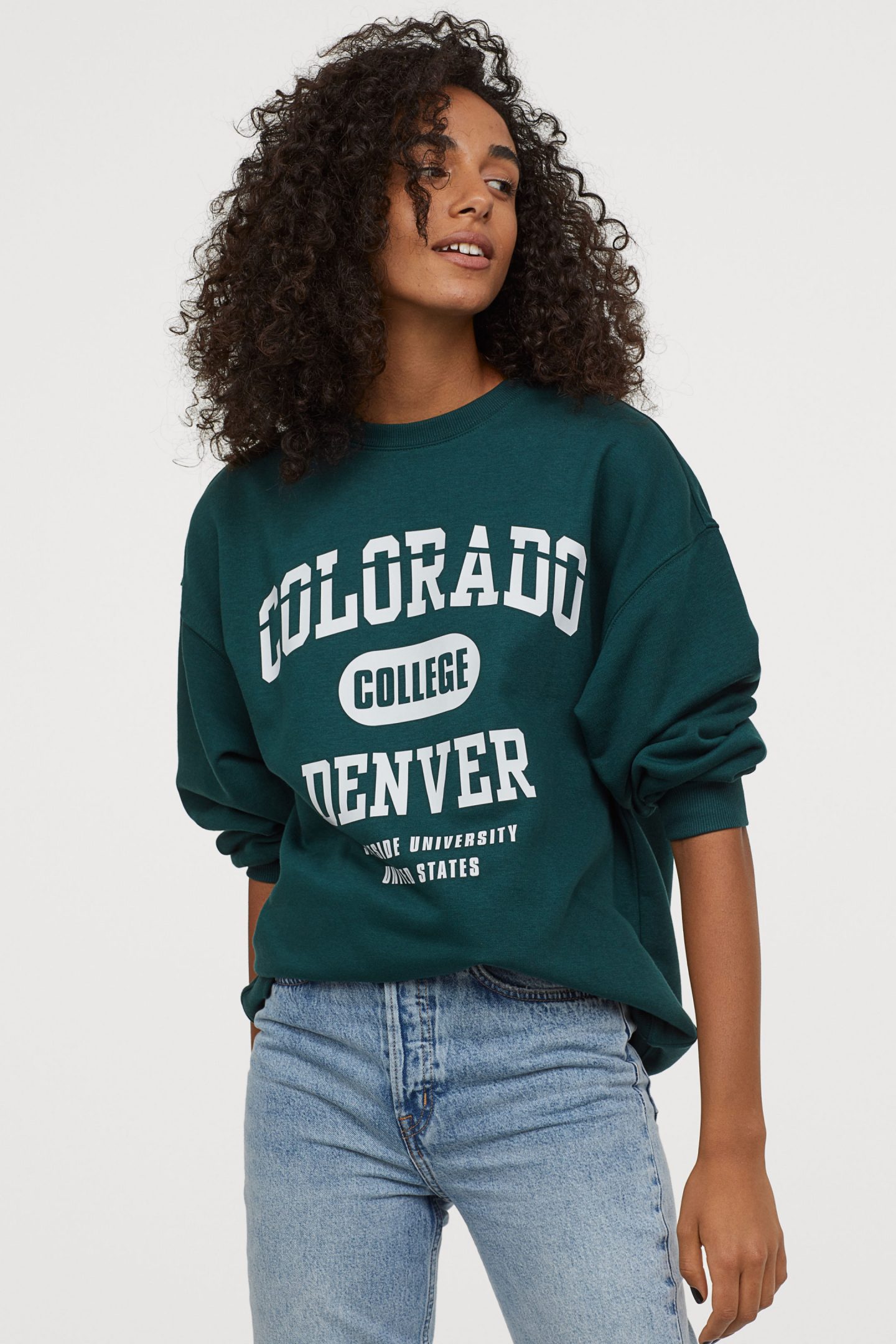 Text Printed Sweatshirt, £14.99, H&M
Farrah also wore a lot of striped long sleeve t-shirts, and western-style shirts.
Shoes
While the 70s saw a lot of shoe trends such as clogs and platform shoes, a lot of people opted for sports trainers. Brands such as Adidas and Nike were notoriously popular.
Since Farrah was into sports, she was often seen wearing trainers by one of these sports brands. In an iconic skateboarding photoshoot, she is pictured wearing these white Nike trainers with the signature red tick on the side.
Nike is a brand that never seems to go out-of-style, meaning most of their trainers are still readily available today and worn by millions of people.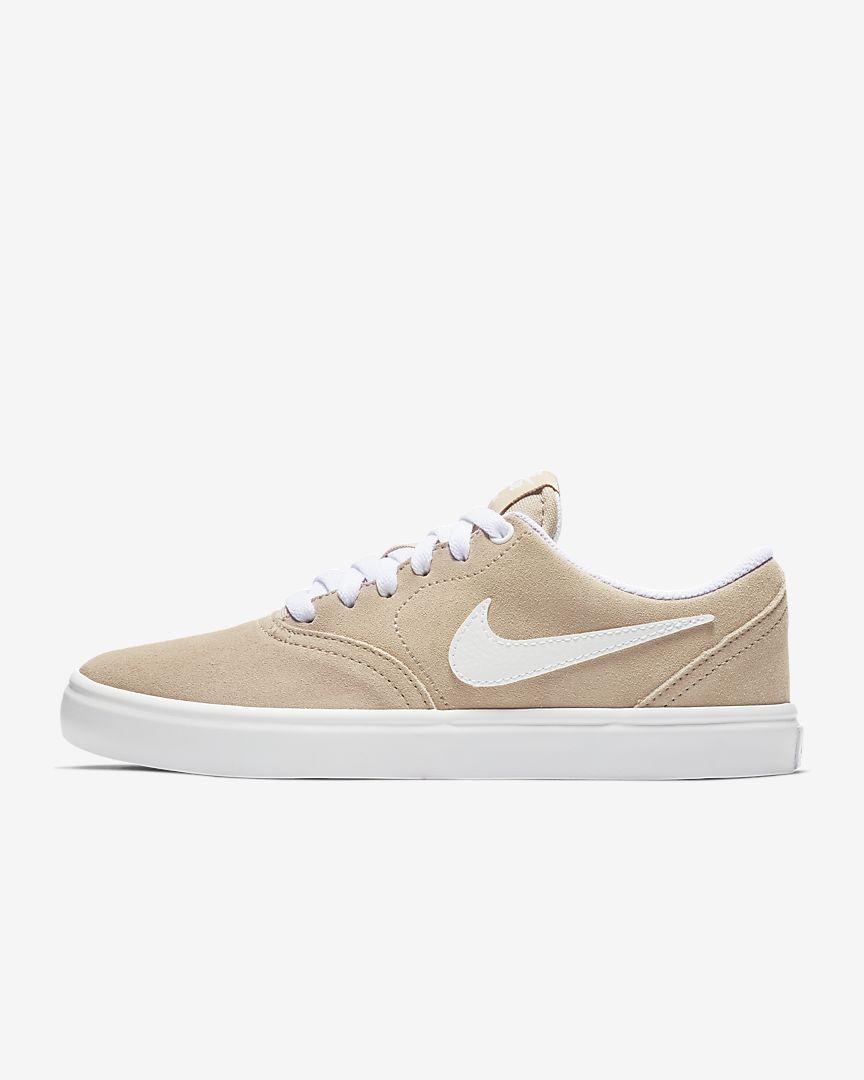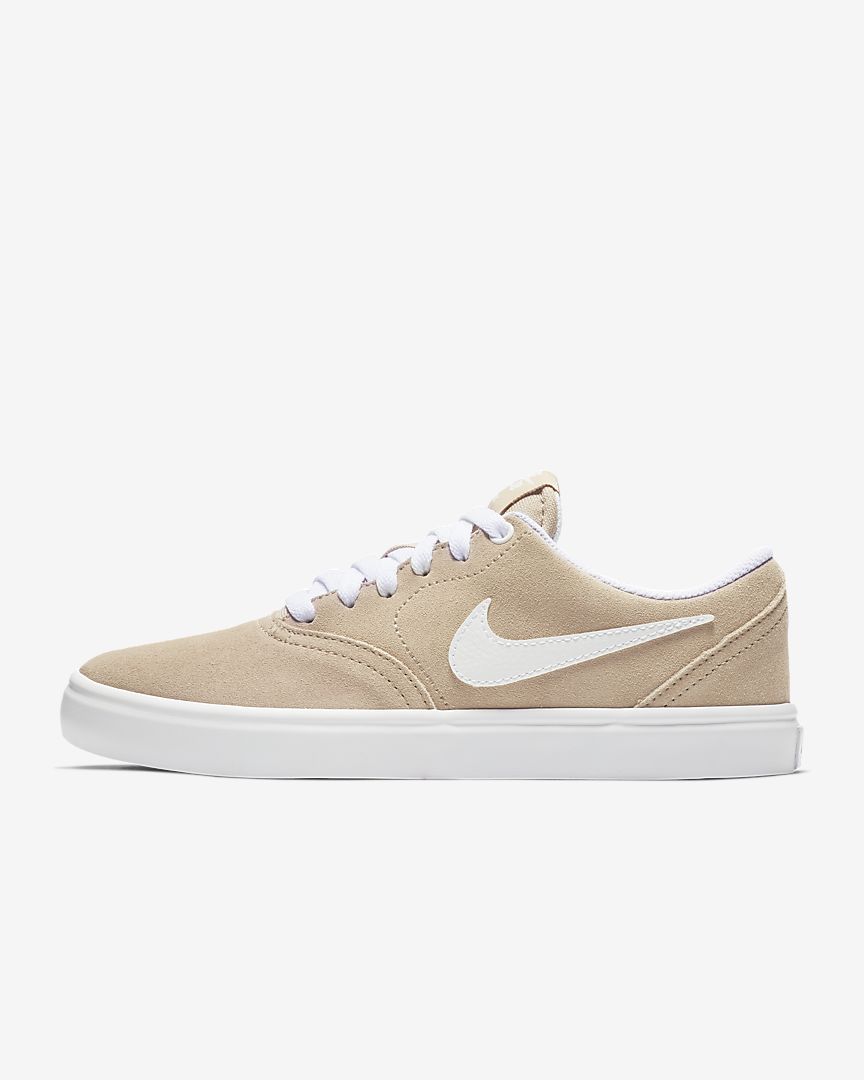 Nike SB Check Solarsoft, £31.47, Nike
Hair
By far the most iconic feature of Farrah Fawcett's career was her signature hairstyle. It influenced many young women within the decade to style their hair in the same way.
In order to get the style it requires curling and straightening the hair, and holding it up with a large amount of hairspray. In the '70s, Farrah had her own brand of hairspray, following the popularity of her style.
Nearly 40 years down the line, people are still replicating her hairstyle, and even creating YouTube tutorials on how to recreate it, such as this one:

"Farrah" Hair Tutorial by Kayla Marie
Let us know your thoughts about this style icon by tweeting us @Fashion_North.