The Serpent is BBC's binge-worthy true crime drama series documenting the tale of French serial killer Charles Sobhraj and his accomplice Marie-Andrée Leclerc, played by Tahar Rahim and Jenna Coleman, best known for her portrayal of Queen Victoria in the drama Victoria.
The show not only tells the gripping story of the two killers journey through South East Asia, but it has given us some serious 70s style inspiration.
Are you obsessed with The Serpent?  Then you need to know how you can travel back to the 70s with your wardrobe this season.
Costume designer Rachel Walsh encapsulated the decades hippie style with tailored silhouettes of denim, suit jackets which are all noticeable features on the spring/summer 2021 catwalk at Dior and Paco Rabbane.
The suit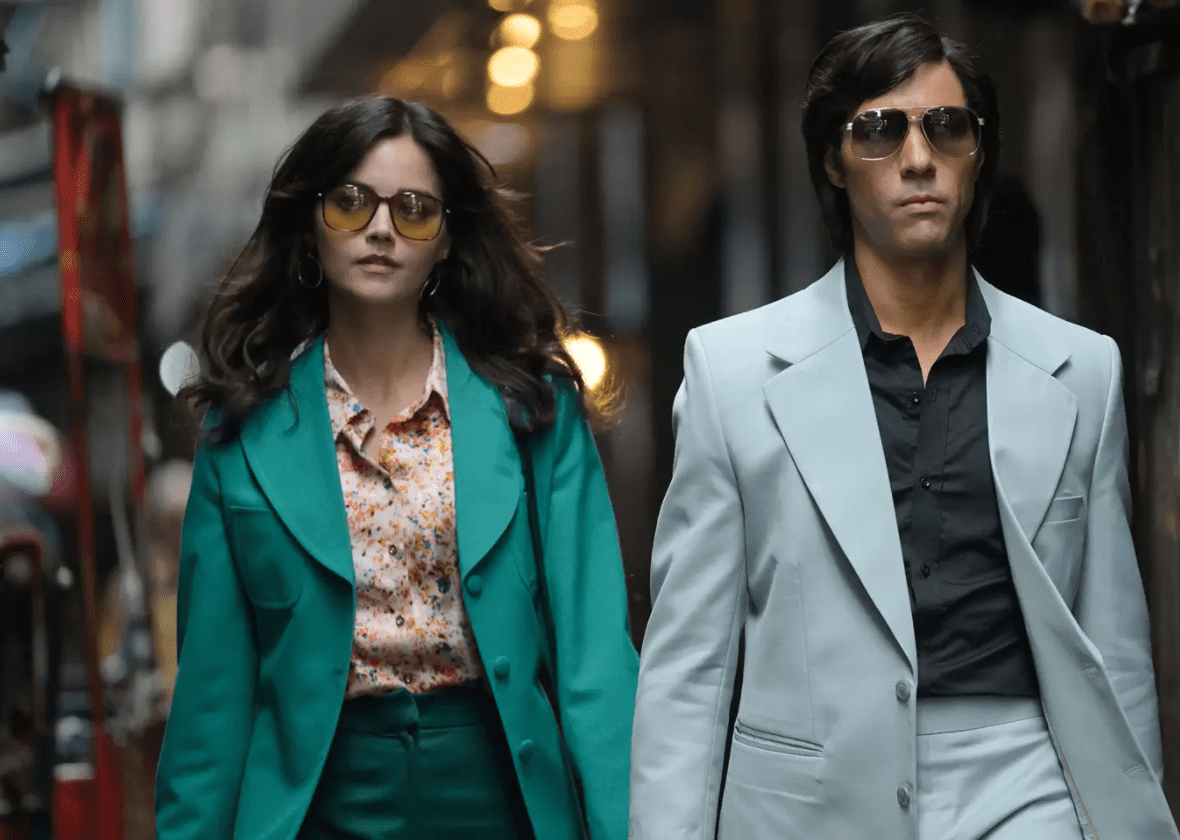 A structed suit is not unique to the 70s era, but it is something that is still being adapting today. Opt for a bold coloured matching suit and trouser and style together with a floral shirt for a touch of 70s glamour. Keep it up to date and youthful and style together with a chunky pair of trainers and oversized sunglasses- just like Marie.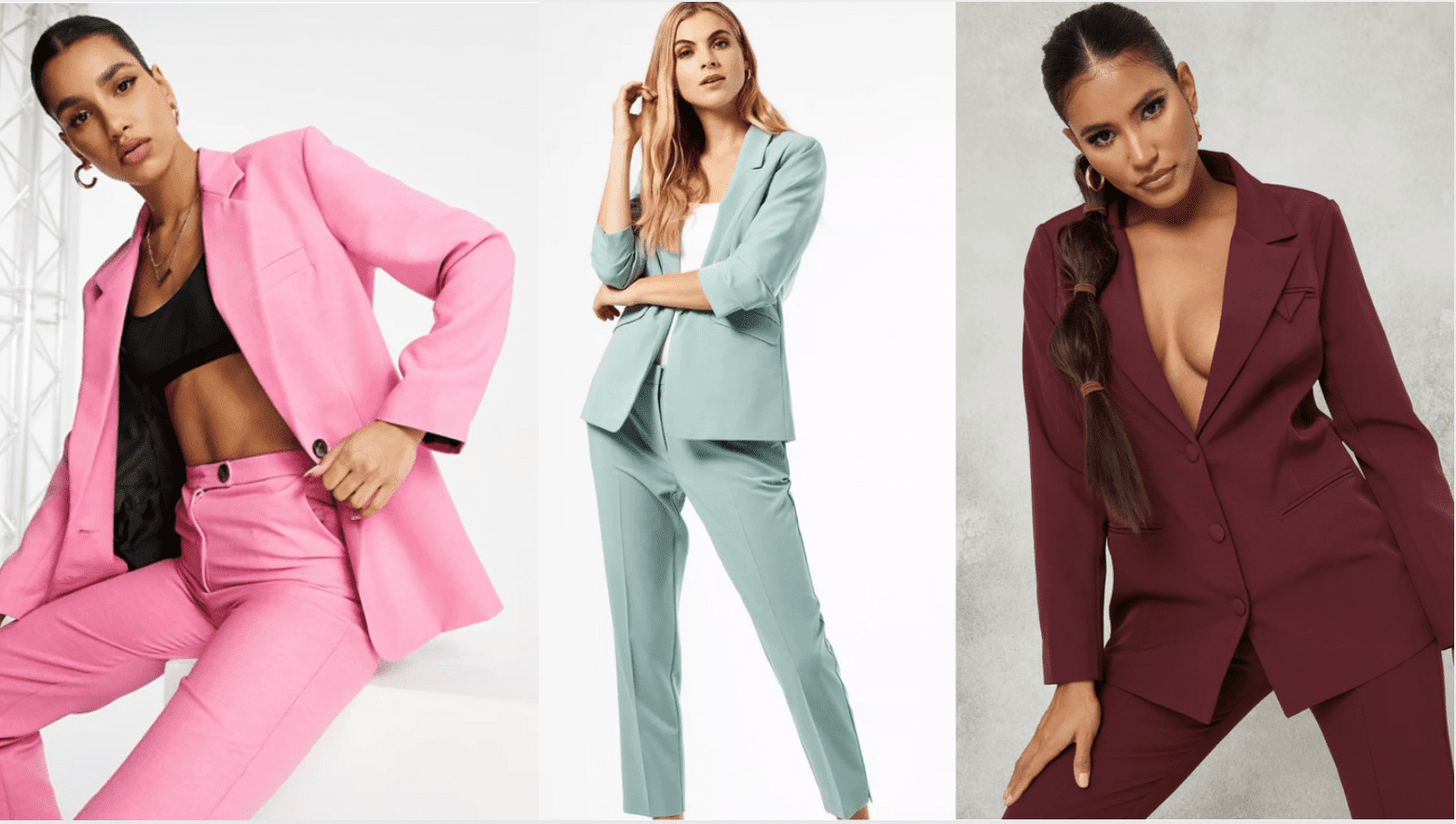 Get the look
Try a pop of pink with a single breasted slim dad suit blazer in pink from ASOS (£52)
A major colour of the season is green so chose this seaform green tailoried blazer with ruched sleeves from Dorothy Perkins (£35)
Or chose a classic shade of plum with this longline blazer featuring on-trend shoulder pads from Miss Guided (£39)
Supersized shades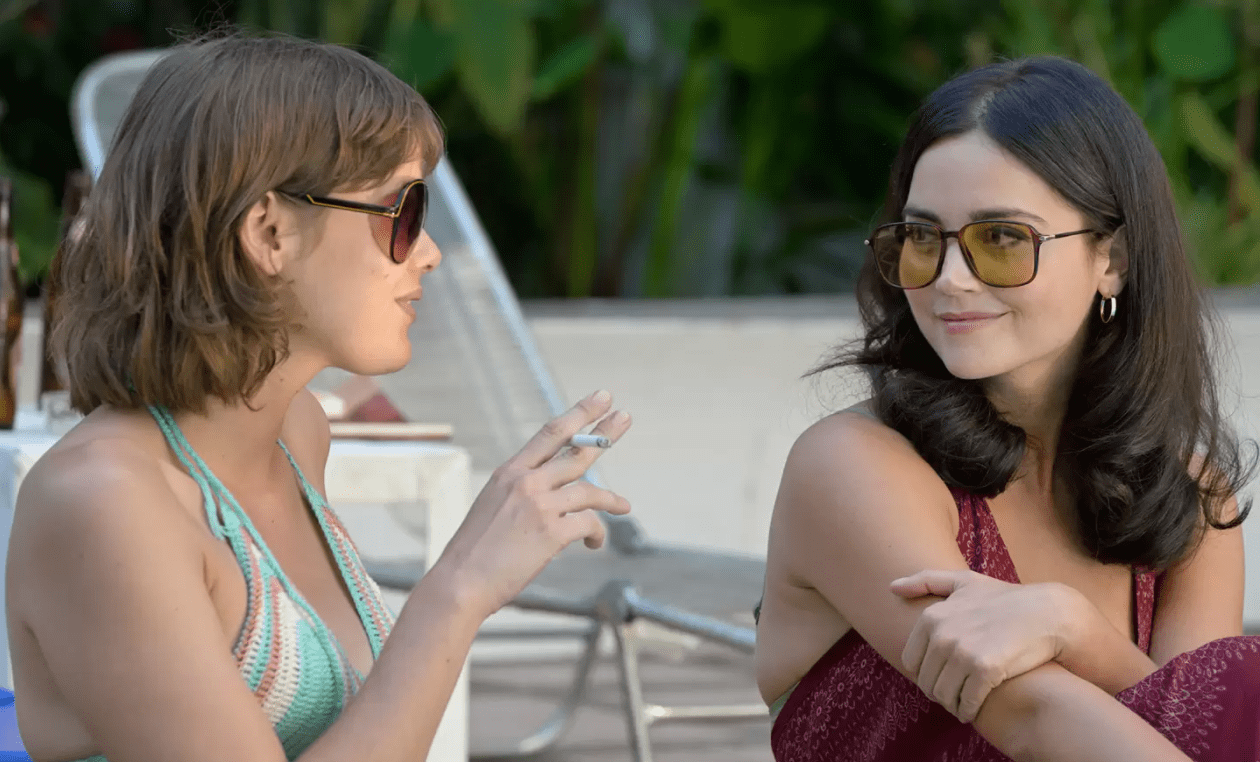 The 70s tinted glasses are a major fashion trend from the era, today the glasses are kept small, worn on the tip of your nose and are usually worn to fit the Instagram aesthetic rather than protecting your eyes from the sun. But this summer, you can take a note from The Serpent and style the yellow tinted lenses for a chic 70s look.

Shop the style
Keep it classic with a green lense oversized pair with shiny black edges from ASOS (£12) or these brown square lense sunglasses, also from ASOS (£12)
Denim flares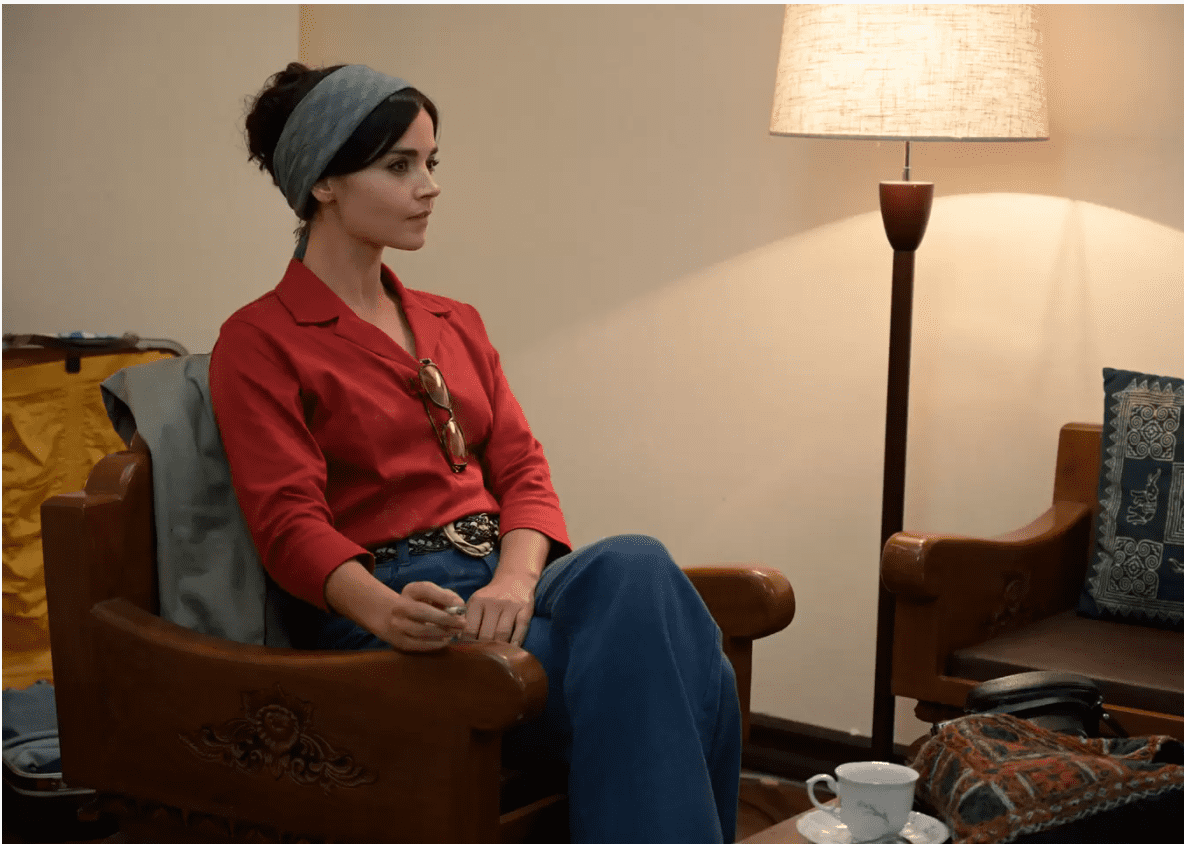 Put a 70s spin on your wardrobe by incorporating flared jeans, worn together with a halter top, sunglasses for the ultimate 70s style swap.
Shop the trend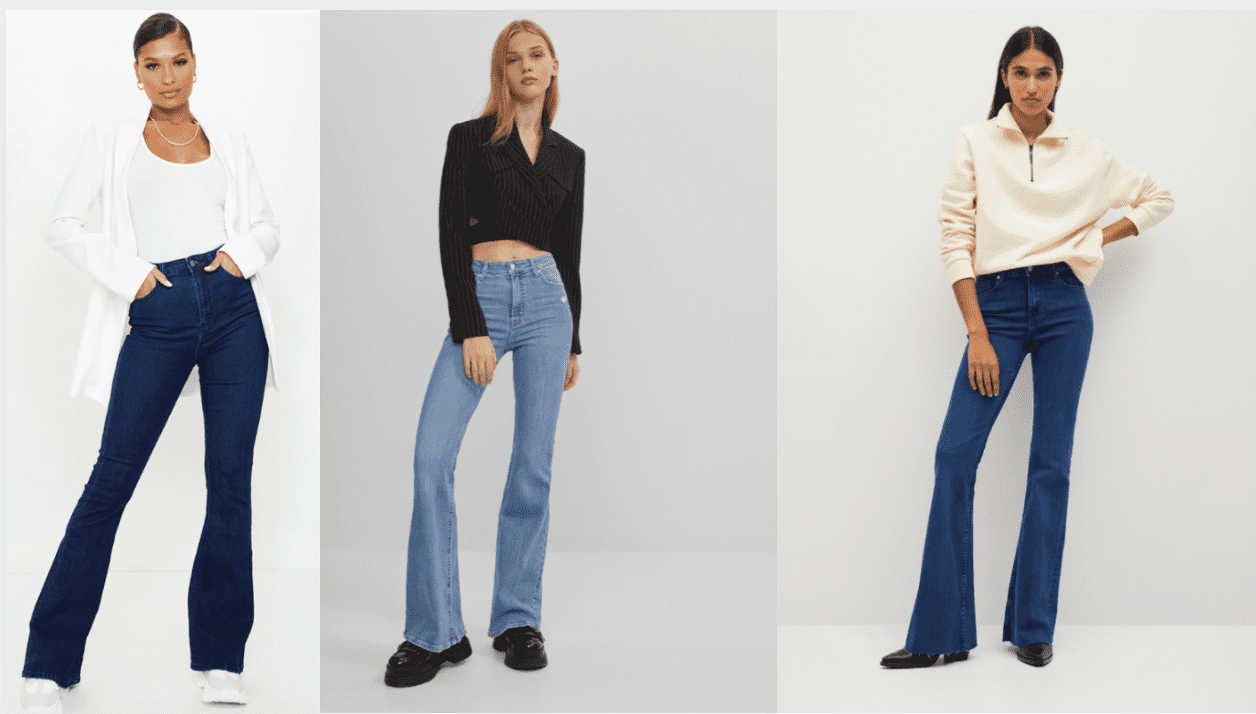 Depending on the wash you want, there are endless possibilties with the flared denim trend.
Chose these indigo blue stretch denim flares from Pretty Little Thing (£28) or chose these Mango flares which come in a range of denim washes (£35.99)
Or if you prefer a lighter wash these light blue flares from Bershka (£27.99)
The kaftan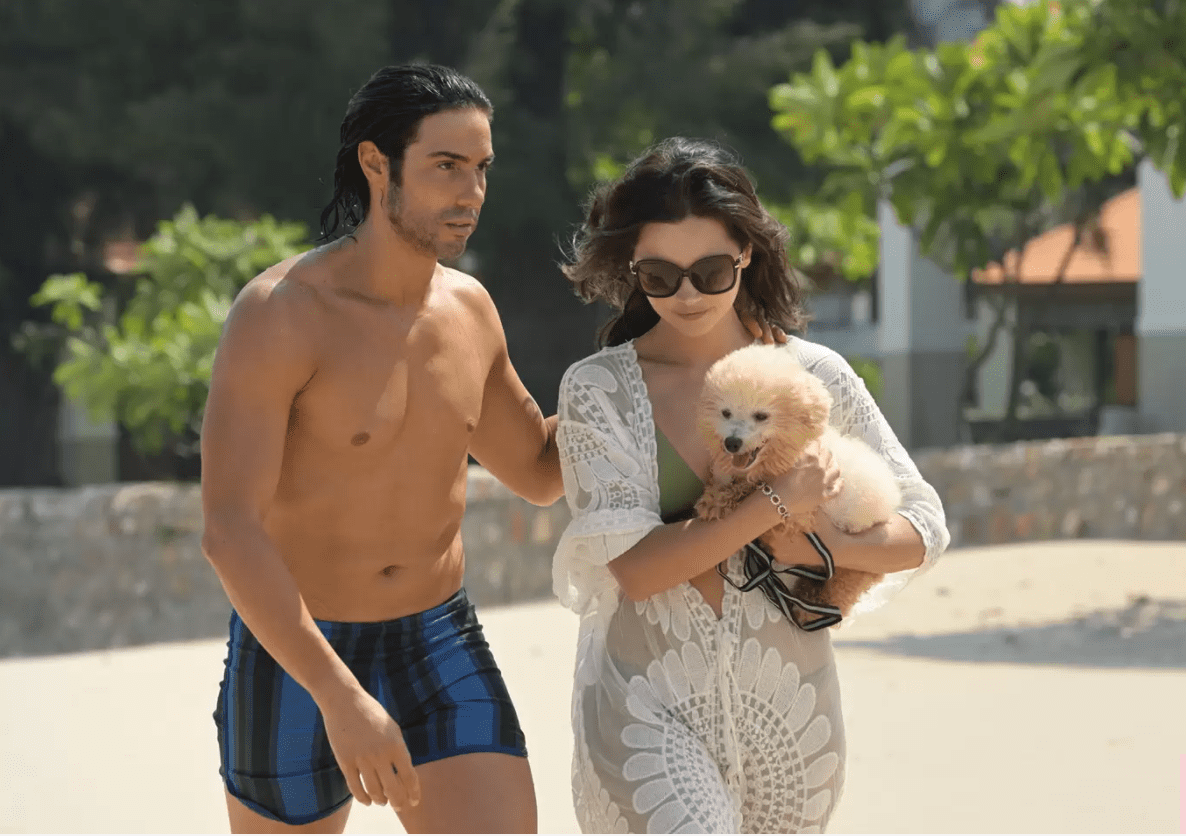 Get beach ready with a white crochet kaftan which will be your summer holiday fashion essential. Jenna Coleman's character shows off some serious summer fashion inspiration throughout the show, the kaftan styled with a green two-piece bikini and her classic oversized sunglasses.
Shop the look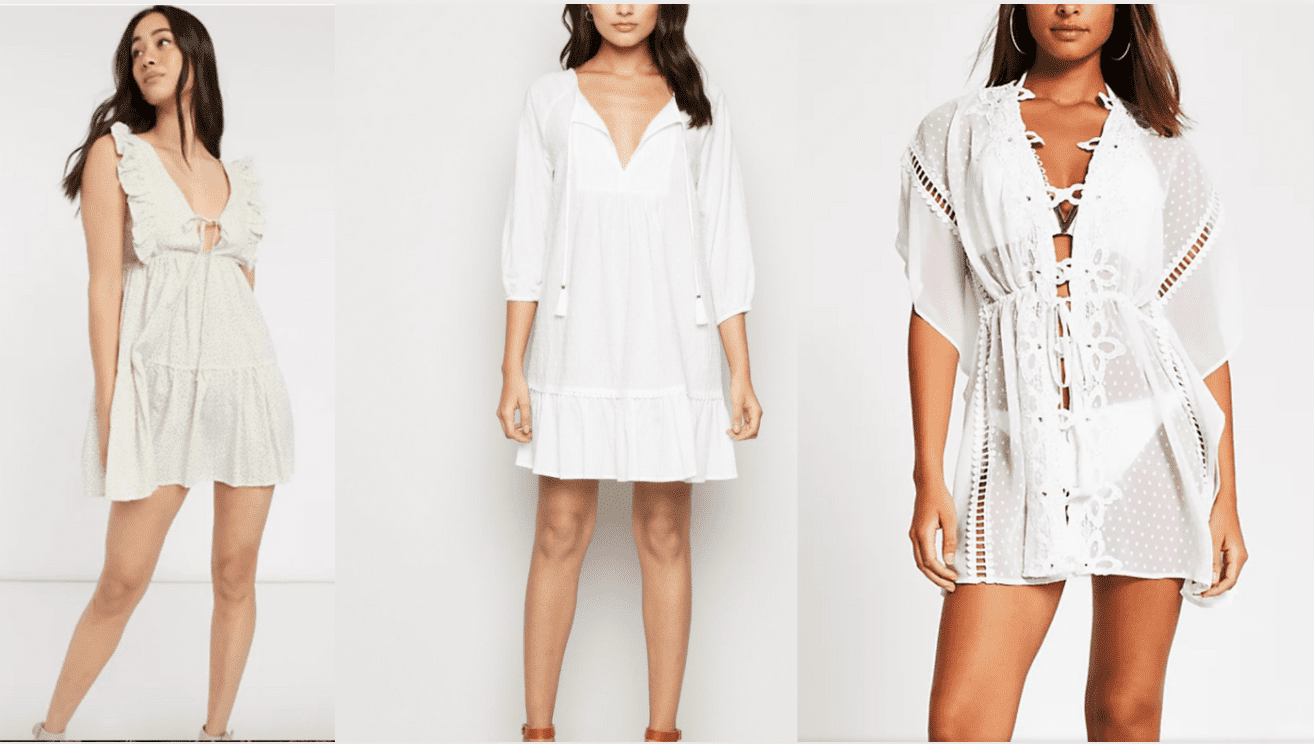 Add the ditsy floral print to your summer wardrobe with this mini swing beach dress from Fashion Union sold on ASOS (£25)
Or keep with a classic white kaftan like Marie in the show and chose this offwhite textured coverup from New Look (£24.99)
Another variety of a white kaftan is incorporting a floral patten, wear this embroidered cover up from River Island (£38) ontop of your swimwear.
The printed halter top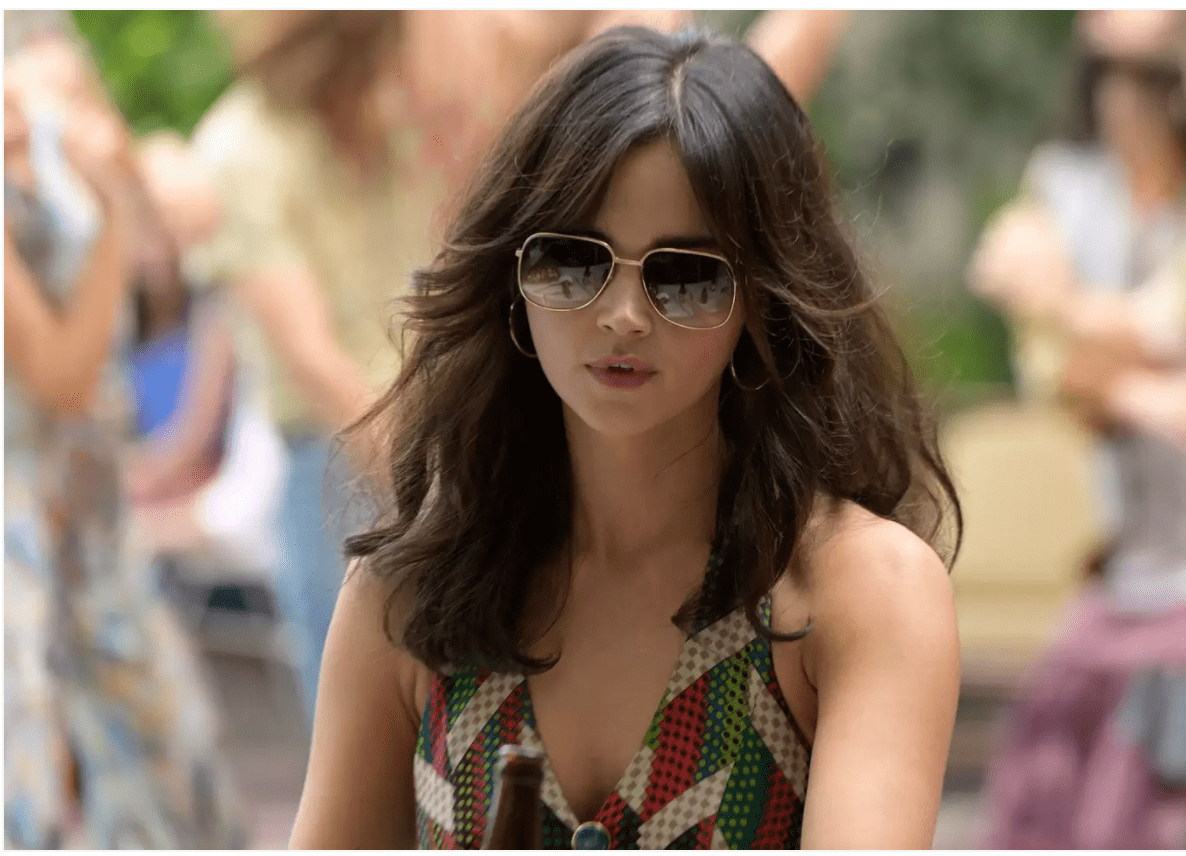 A printed halter top is a summer wardrobe staple, the 70s style top can be styled together with flared denim jeans and oversized sunglasses to channel the era.
Shop the look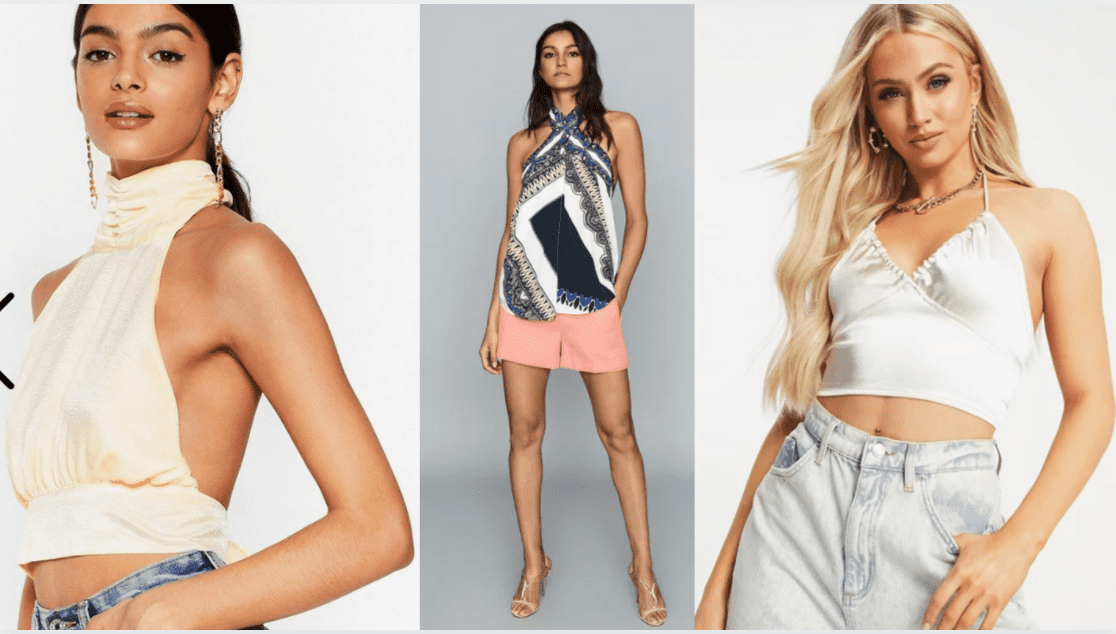 Take your halter top from day to night with this cropped satin turtleneck silhouette with a wide waistband and tie back from Nasty Gal (£26)
Keep on the theme of satin with this ruched crop top in ivory from Motel sold on ASOS for (£35)
Take on the trend with a print scarf printed haltertop with wrap detailing from Reiss (£40)
What is your favourite 70s trend from The Serpent? Let us know over on Twitter @Fashion_North!