With the UK being in and out of lockdown and various coronavirus restrictions for the past year, there hasn't been much else to do apart from carry out some unnecessary online shopping.
One trend that has been at the top of our online shopping list is the new chocolate brown trend. Here at Fashion North, we love both chocolate and fashion, so why not combine the two together?
View this post on Instagram

Yes, we know that there is no reason whatsoever for us to be buying nice clothes right now, but there's nothing wrong with dressing up for your trip to Tesco for your essential items, or for your daily walk.
Many celebs have been rocking the trend, from the likes of reality mega stars Kylie Jenner and Kourtney Kardashian, to Love Island's Laura Anderson and Siannise Fudge. 
View this post on Instagram

If you're an avid fan of TikTok like us, then you may have come across some people up-cycling some of their old clothes and dying them chocolate brown. The process is actually really simple with the help of the Dylon Wash & Dry products, which are available to purchase here. 
The formula dyes products as it washes them (bonus!), giving your items a vibrant new colour and lease of life. All you have to do is place the powder into the drum of your washing machine. One packet is enough to dye up to 500g of fabric for the full shade, or, if you would prefer a lighter shade, up to 1kg of fabric. However, do note that synthetic fabrics, such as polyester and nylon, cannot be dyed. 

If you would prefer to take the easy way out and just purchase your chocolate brown clothes online (we don't blame you), then take a look at our top picks below that are currently available online.
Seamless crop top – Zara £9.99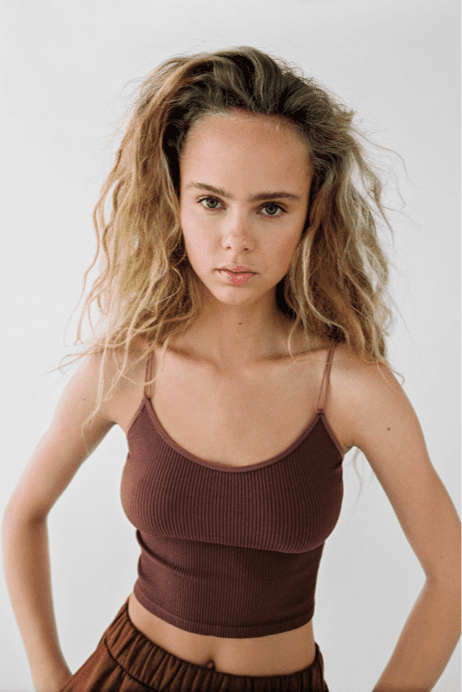 Image: www.zara.com
This top is great for throwing on with a pair of joggers if you're lounging around the house or working from home. Or, if you're like us and can't stand being cold, it's ideal for layering up underneath a cosy jumper or sweatshirt. Plus, it's a bargain too!
Sweat jumpsuit – Pretty Little Thing £25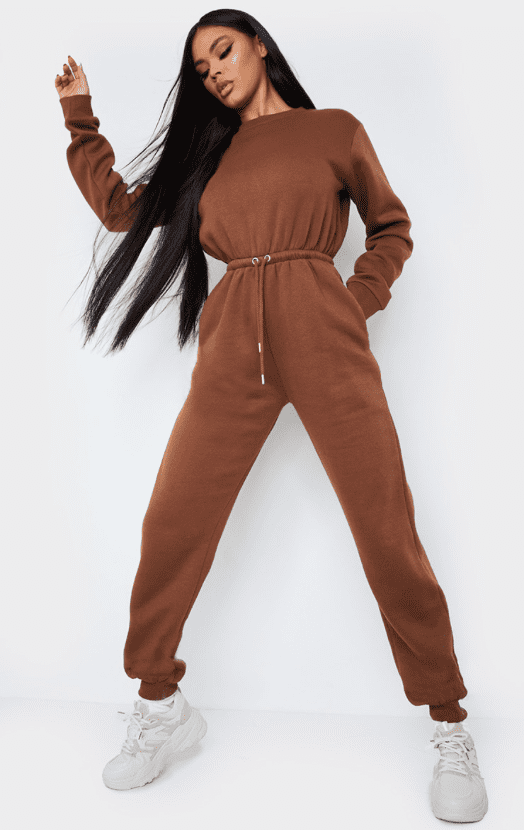 Image: www.prettylittlething.com
Again, this jumpsuit is perfect if you're working remotely or chilling out at home. It's also great for throwing on for a quick pop to the shops or for your daily walk, just throw a puffer jacket or teddy coat on over the top. Cute but comfy!
Faux leather tailored boyfriend blazer – Missguided £46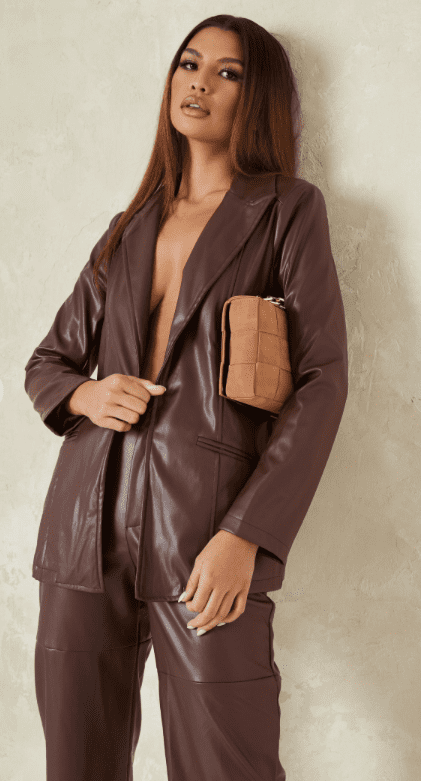 Image: www.missguided.co.uk
Tailored longline blazers are really on trend right now, so with this item you're nailing two trends in one. We know you might not be able to really wear this kind of clothing at the moment, but there's nothing wrong with stocking up your wardrobe with cute clothes for when we can finally go out again!
Denila bodycon dress – Motel Rocks £41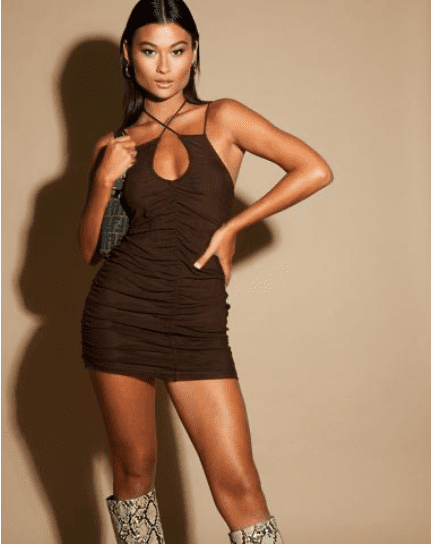 Image: www.motelrocks.com
This dress definitely isn't suitable for our current situation (or climate) right now, but will look amazing when you're finally sat sipping on a cocktail in a bar or restaurant again. The straps and cut-out detail are really flattering on the chest – it's a must buy!
Faux leather leggings – Zara £19.99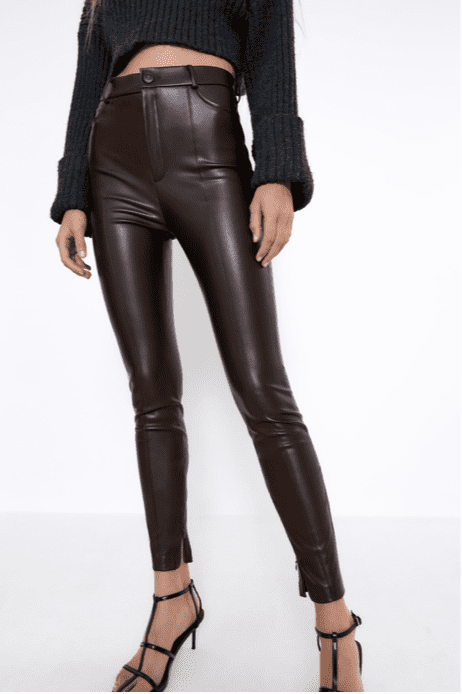 Image: www.zara.com
If you've been on TikTok over the past few months, then you will most likely have seen these leggings constantly on your 'for you' page. They are a great way to dress up an outfit without going too over the top and are perfect for a casual or dressy look – the best of both worlds!
Are you a fan of the chocolate brown trend? Let us know @Fashion_North!