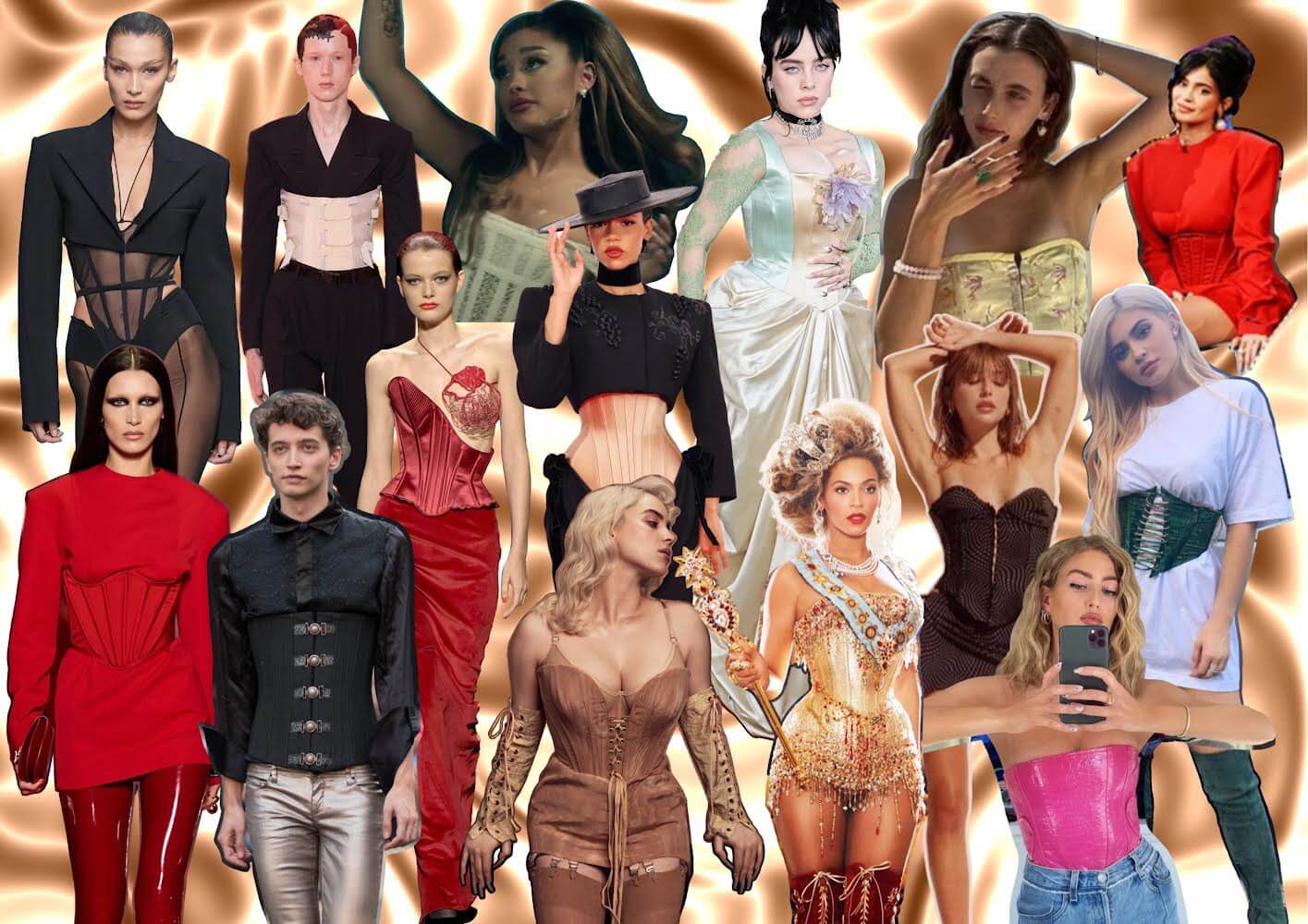 Corset Moodboard


It's back. The return of the corset, with a 1950s influence, is sweeping stores and catwalks.
The new look corsetry results from a combination of trends that have prompted the garment to be placed in our wardrobes, fashion catwalks, and social networks all over the world.
The 'regencycoremovement', driven by the series set in the Regency era 'Bridgerton' and 'The Gilded Age'. It is also influenced by the emerging 'Fetishcore', which promotes wearing lingerie as outerwear instead of underwear.
With these two trends on the rise, it would not take long to relocate to the catwalks, executed by designers such as Thierry Mugler, Jean Paul Gaultier, and Alexander McQueen.
It is said that in the world of fashion everything comes back, and the corset exemplifies this despite the fact that many consider that it never really left. Now, symbolising the opposite of the 'repression of women' and an element of torture, the current corset symbolises the liberation and sexuality of women in a more positive way and has become a comfortable and fashionable garment.