Ever since I could walk, I've had a passion for beauty and make-up.  White, fluffy dresses and pink plastic heels which you used to get in a box of six, was at the top of my Christmas list every year. I remember at the age of two my family all shocked to find me sitting in the corner of the room perfectly applying an Estée Lauder intense red lipstick (without a mirror) which I stole from my mother's handbag.
I had grown up with many influences which drove my interest in beauty, the main one was my great gran, or Nana Gran as we used to call her. She was the life and soul of the party.  If she wasn't telling her famous jokes or singing her favourite song; 'Go to Shields before you go to Jarrow' (which she learned when she was young), she was applying her lipstick.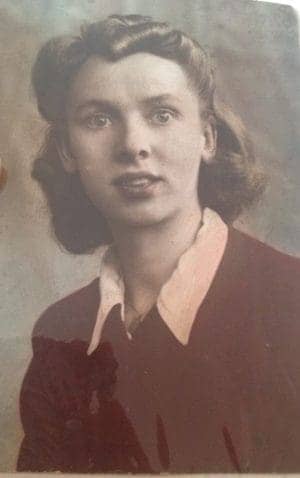 She was such a big influence on me when growing up, not only were we close but she also loved make-up.  She would never go anywhere without her Rimmel Stay Matte powder and her Maybelline lipstick in her bag. When we used to visit her, I'd find miniature lipsticks around her house, which she used to let me keep. It was like going on a treasure hunt every Monday, but for make-up… I was in my element.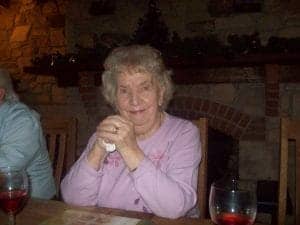 As the years passed and we both got older, my Nana Gran's health progressively worsened and she began to go in and out of the hospital. At the age of 98, my Nana had to have a hip operation where she was poorly for a while. A memory which perfectly represents her like the lady she was, how each morning when she woke on her ward, she would take out her little make-up bag and start to apply her daily make-up routine. All of the nurses were astounded, not only by her applying her make-up even when she was stuck in hospital, but how young she looked. She had no wrinkles, which was probably because she swore by her pot of Nivea cream which she used to apply daily.
She was always a well-presented lady who I highly respected, and she knew how much I appreciated make-up. However, soon after she got ill again, and unfortunately, didn't make it through. I was fifteen and it was so hard for me and my family to comprehend, as she was such a big part of everyone's lives.  However, before she passed away, she gave me a gift. A tiny, miniature, Clinique Pressed powder. I had never seen this product before, so it must have been a limited edition. I felt so special, not only was this a unique gift but it was Clinique, a brand which I certainly could not afford at that age.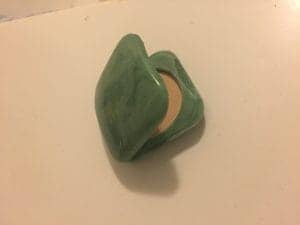 With green marbled packaging, this powder is kept safe and I still haven't used it yet. I wanted to keep it in its prestige form, so I put it under my bed, as back then this was the safest place I knew of.  I couldn't imagine finishing the product, or worse losing it, so it still remains there today. I will always keep this little memoir of my nana with me, every time I look at the tiny product, memories of her play back in my mind, of her dancing or signing and being the life of the party. If I was ever sad or stressed, she knew how to comfort me and what tosay to make me feel better. It sounds silly how a small, pressed powder would remind me of those memories, but they really do.