By St Oswald's Hospice, a boutique charity store in Jesmond, saw locals grab branded bargains from the charity's new winter collection on November 14.
Free, limited tickets advertised on the charity's social media saw 75 customers go along to see a preview of the Christmas stock in three sessions throughout the day.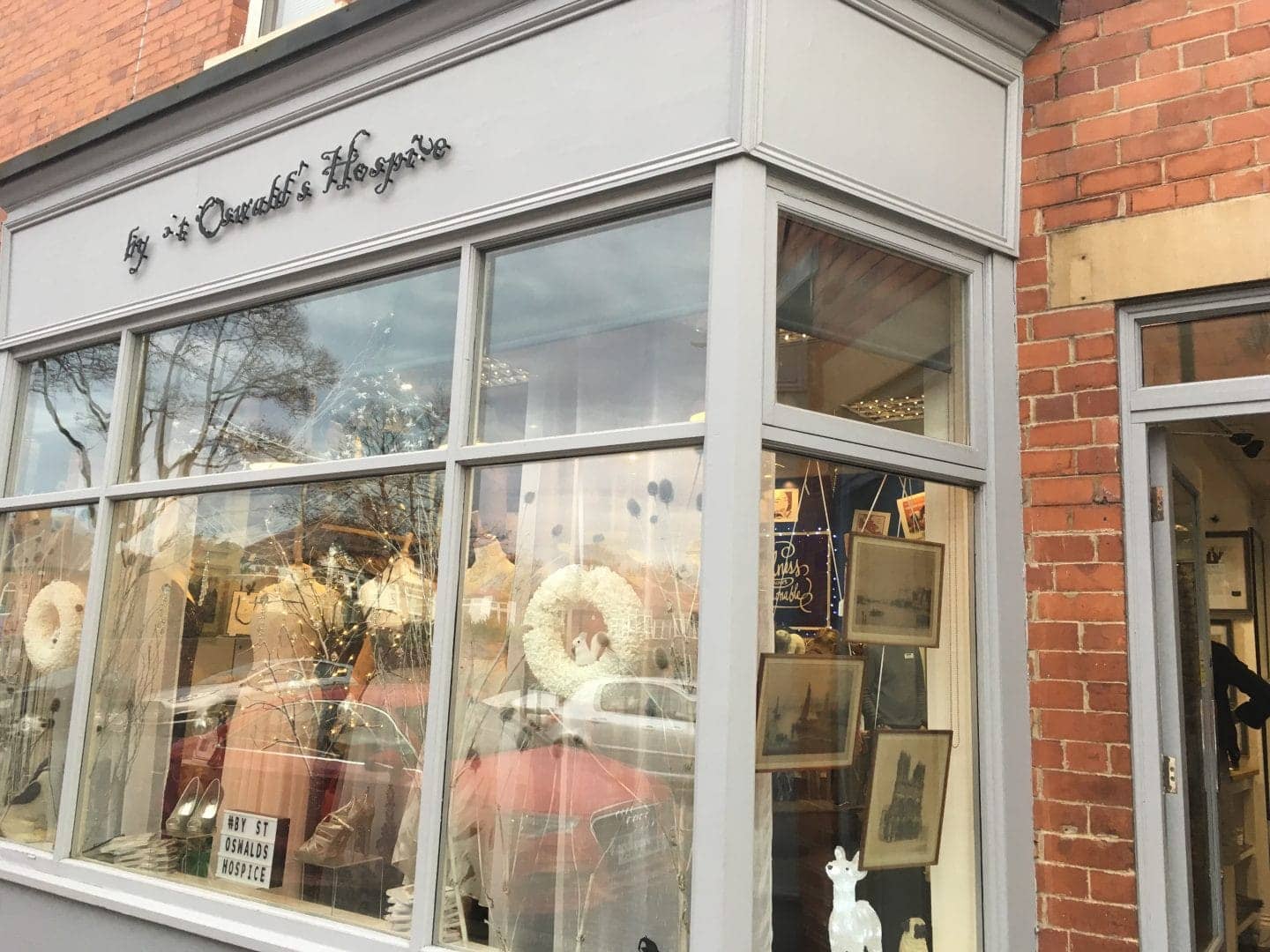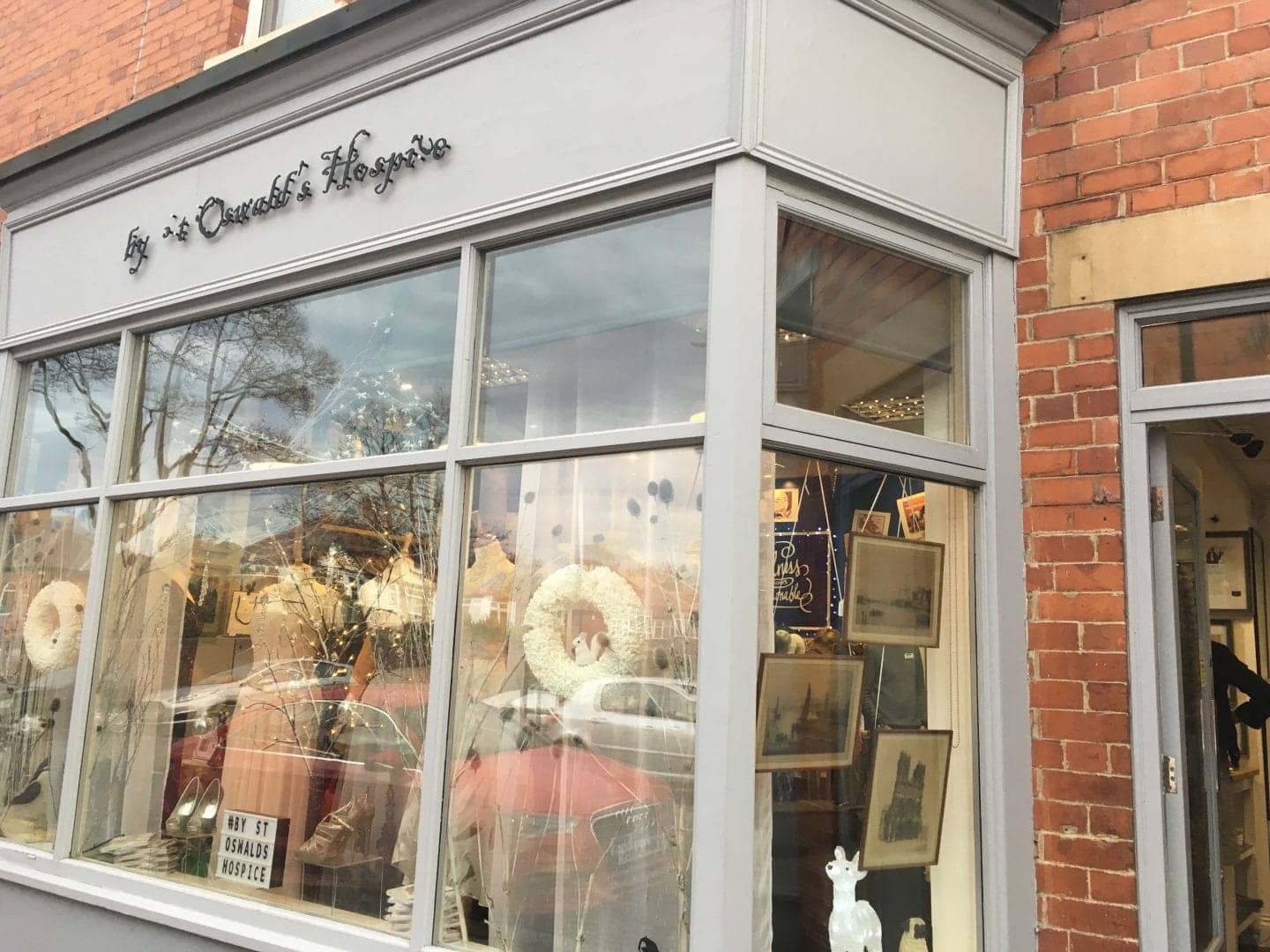 The decision to create different time slots was made to allow more people to attend the event and this seems to have been the right decision as the day was a huge success.
Charlotte Charlton, the Retail Area Manager at St Oswald's, said: "Our special Jesmond VIP event was a brilliant opportunity for us to open our doors to some of our regular customers, loyal supporters and first-time St Oswald's shoppers and offer an exclusive sneak peek at our winter range. The event was hugely successful for us and we received some fabulous feedback from those who attended.
"We really enjoy holding special events like this as they showcase the best our shop has to offer as we stock a range of top quality high street and designer brands. We look forward to holding more special events in the future and treating our supporters to some superb bargains."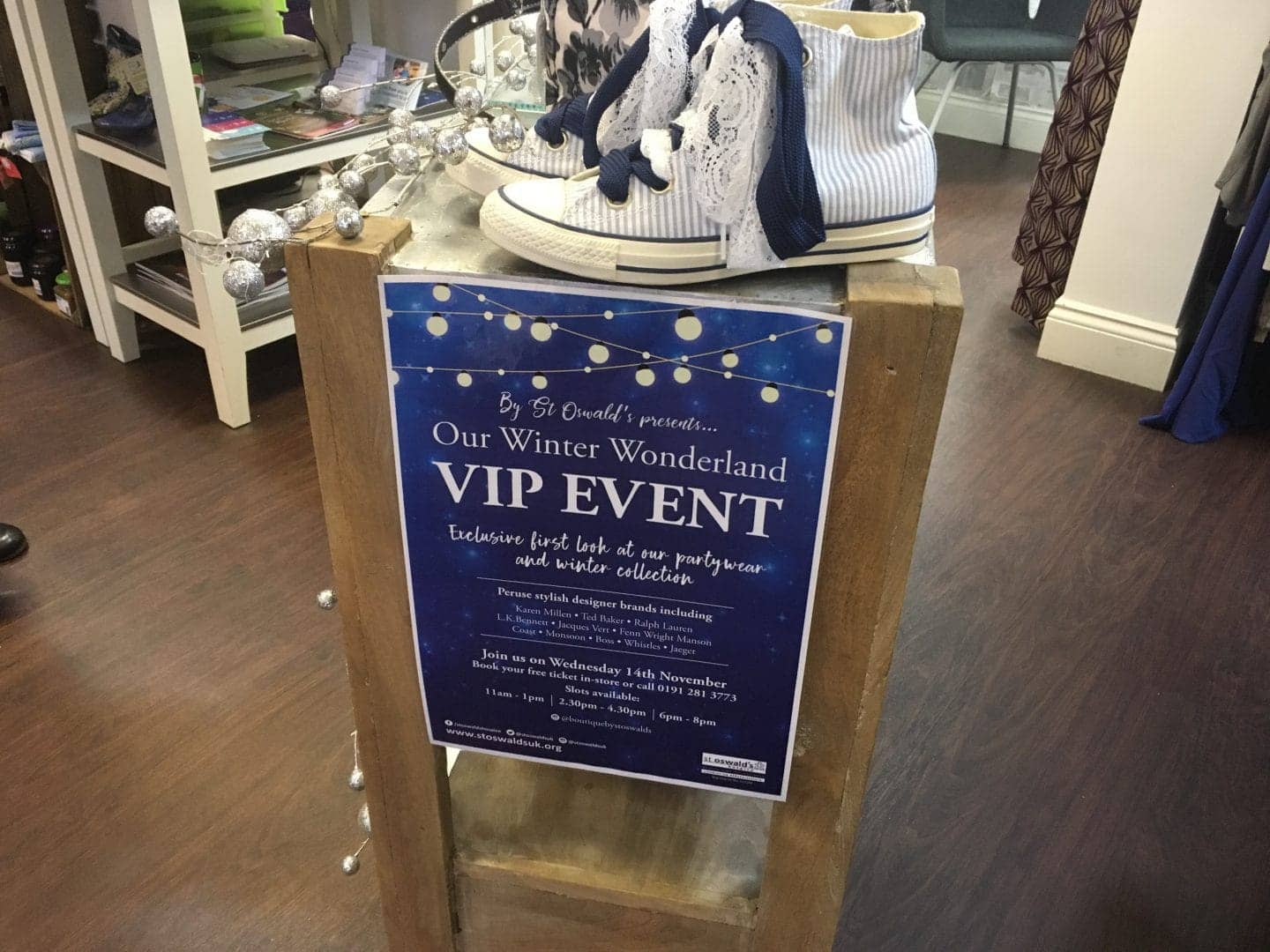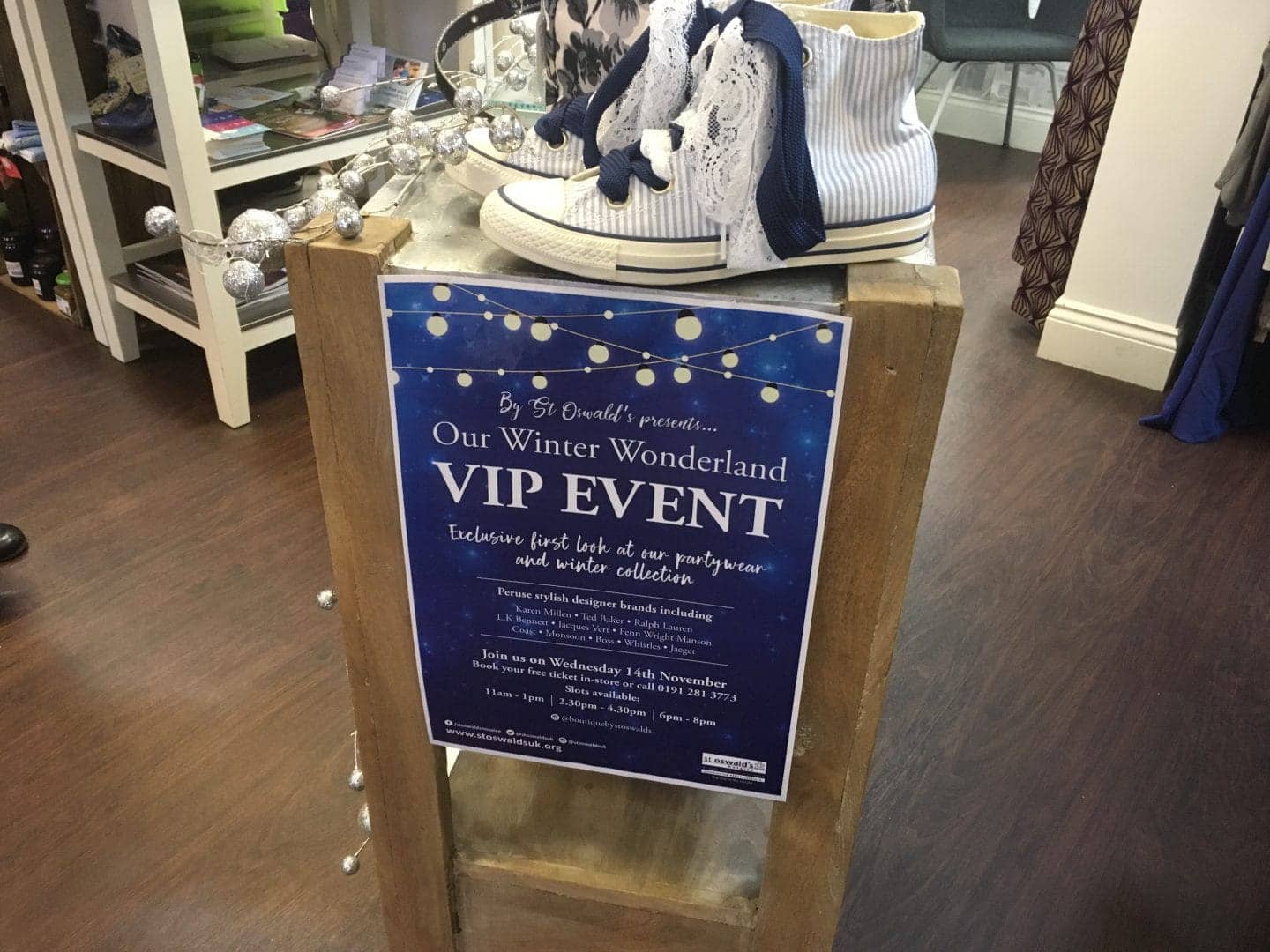 Find out more about the event in the video below with an interview with Alice Narcross, the Assistant Manager of the shop.
St Oswald's has 25 charity shops: an online upcycling shop called Re-styled, furniture and homeware shops in Dunston, Kingston Park and Byker and a specialist shop in Sunderland which sells all of their clothing items for £3 or less. Jesmond holds one of the specialist stores offering high-end fashion items for affordable prices.
Although the event went well, volunteers are needed in the store. Across the whole of St Oswald's, on average, there are four times more volunteers than staff. However, to the two members of staff in Jesmond's boutique, there are just 13 volunteers.
The charity shops would have to close if there were not enough volunteers to help run them.
Alice Narcross, began as a volunteer for St Oswald's for two years starting in 2013 before becoming Assistant Manager at Jesmond. She said: "We are always looking for new volunteers for our charity shops because without volunteers we wouldn't be able to run our 25 regional charity shops. Our volunteers are at the heart of the charity as it takes a lot of people to run the shops and keep them going. Volunteering can be hugely beneficial and can develop your skills, CV and help you to make friends and grow in confidence."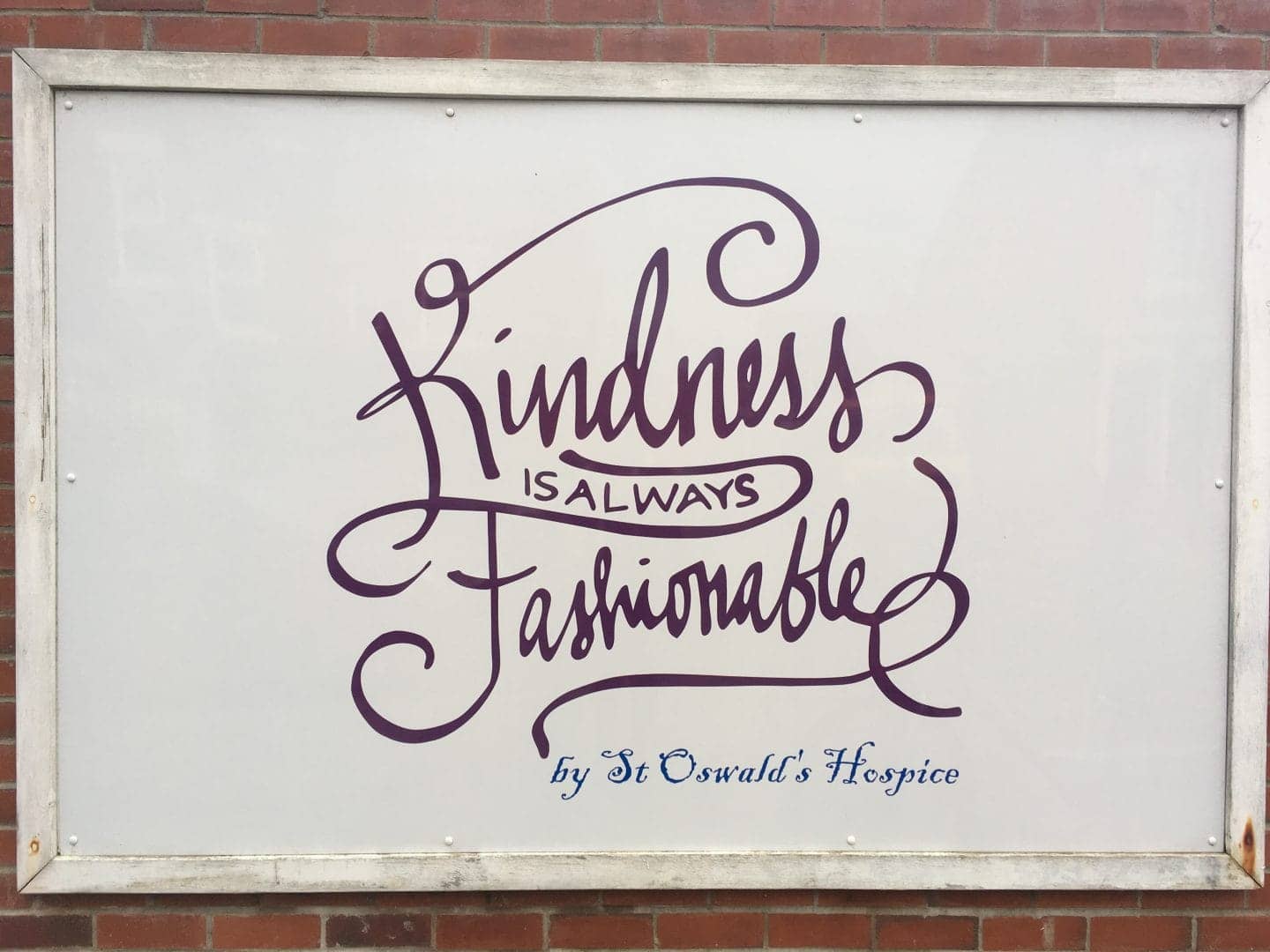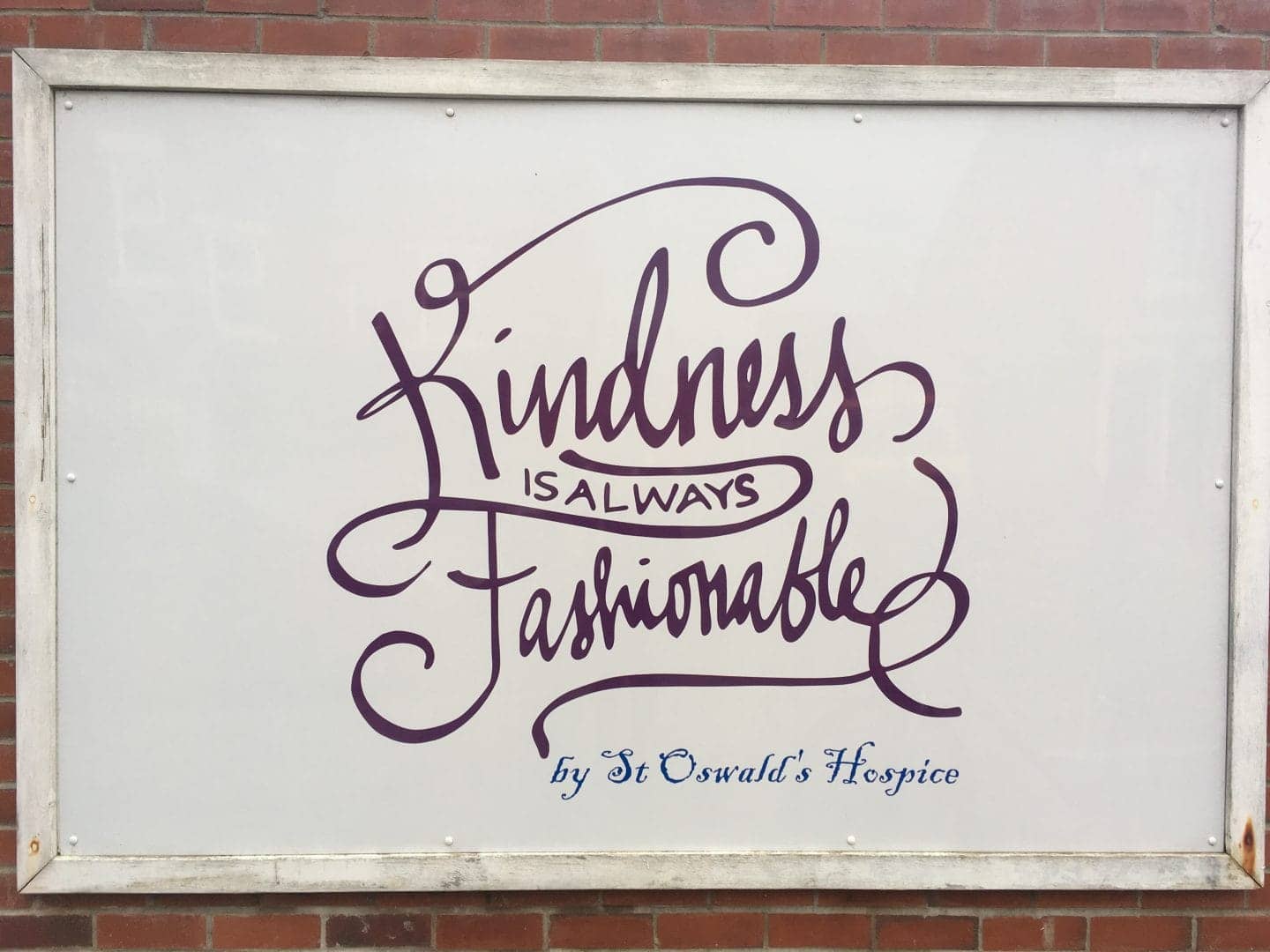 Alice is also aware of the important role charity shops play in preventing fast fashion. This has made an effect on her and now she mainly wears second-hand clothes.
St Oswald's Jesmond shop has their own Instagram page which you can follow to be the first to know about their news.
You can donate to St Oswald's here or get involved here.