The days of exaggerated set designs for the Grand Palais are no more; Virginie Viard chose a minimal approach for Chanel's fall/winter 2020 show on Tuesday morning. Traditionally, the Grand Palais is Chanel's playground where we expect to see extravagant backdrops, however Virginie Viard chose a simpler set design this season.
For the fall/winter collection Chanel chose to livestream the show on all social media platforms, allowing global audiences to watch along with the proceedings live.
The collection embodied Viard's ideal Chanel woman, the classic tweed silhouettes and velvet dresses added a touch of Parisian femininity. The classic boucle jackets made an appearance in both oversized and cropped versions with an embroidered brand logo.
A duo appeared on the runway in a sleek monochrome look, with two variations of a white shirt with scalloped collar and ruffles which were paired together with loose-fitted trousers with gold button detailing.The footwear paid tribute to Karl Lagerfeld's classic slouchy boots that turned over at the knee and paired with the majority of the outfits, including a pale green A-line coat with large button detailing which added a pop of colour to a minimal collection.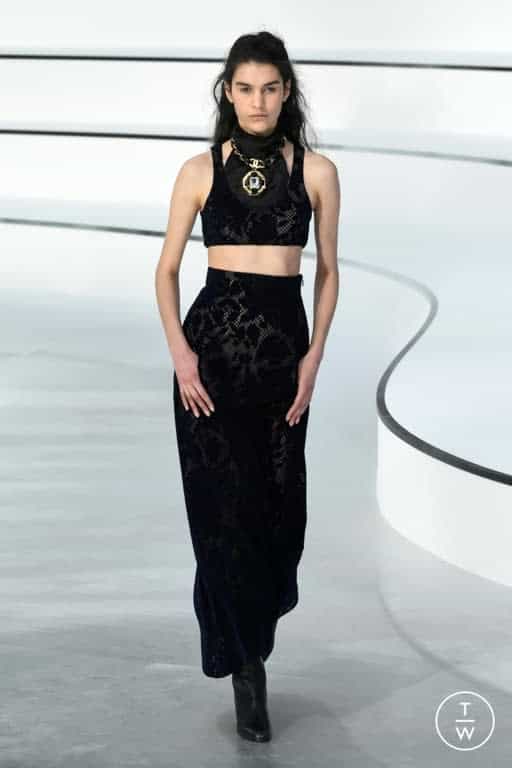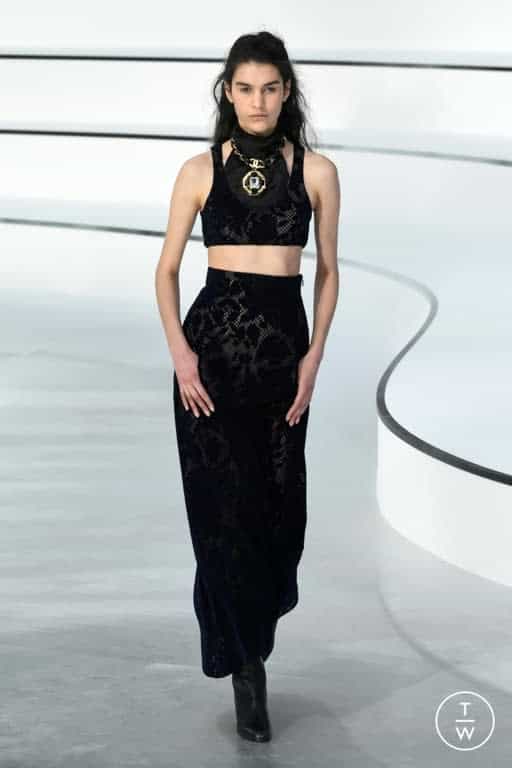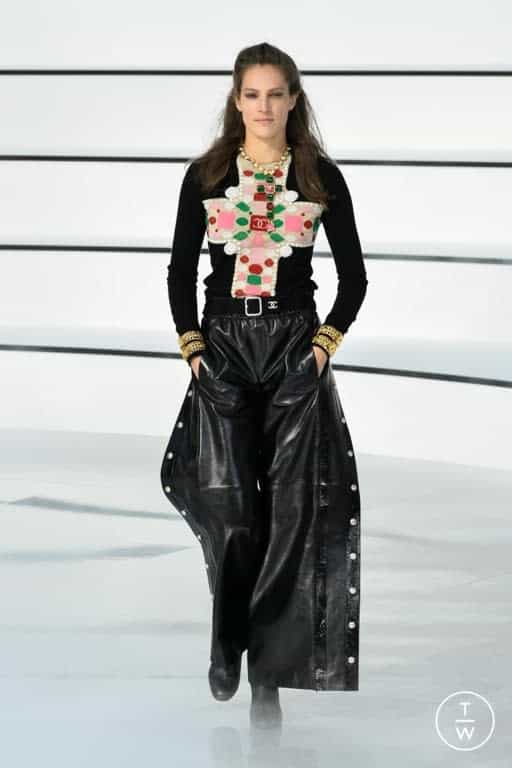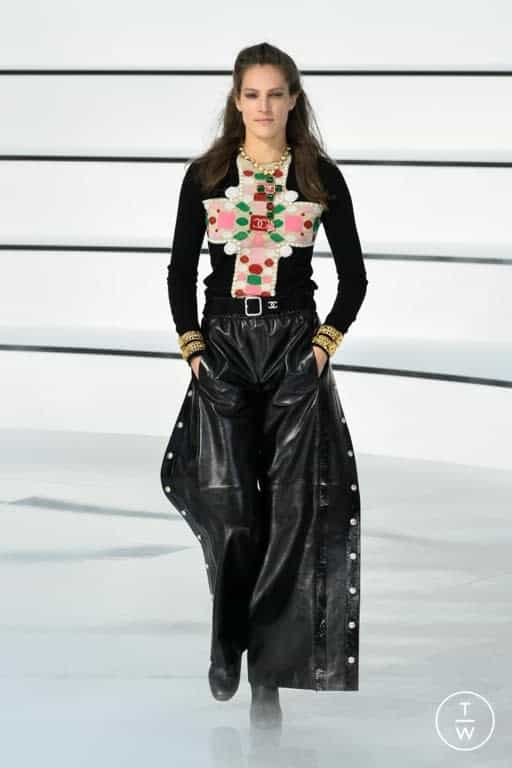 Photo credit: https://www.tag-walk.com/en/
Skirts were kept short and styled with sheer tights and accessories were bold, the collection resembled the glamour and sexiness of the 80s. Several two-pieces entered the runway, a black lace crop top was styled with a high waisted maxi skirt and a statement gold necklace with a gold brand logo.
A navy jumper featured a large embroidered crucifix resembled one worn by the model appearing on Anna Wintour's first Vogue cover in 1988, again showing the heavy influence of 80s styles throughout the collection. As well as the importance of large fashion publications in the success of fashion brands.
Viard chose to have the models walking in duos and trios to show the importance of girl power and the final showed the ultimate girl gang including Gigi Hadid. The trio wearing belted hot pants, sheer tights and relaxed knee boots with each look accessorised with a crucifix.
What do you think about this new era of Chanel? Let us know over on Twitter .