Every woman has a different body shape, whether you are an hourglass, pear or rectangle, you can find the perfect outfit for you.
Different types of clothing always look better on different types of bodies. For example, if have a pear-shaped body (wider bottom half and smaller bust) you would style your clothes to be tight on the legs and wear a loose fitted top.
I had the opportunity to style an hourglass shaped body with vintage clothes with Preppyfashionist Virgit Canaz.

An hourglass body shape has a small waist and wide hips so the key to dressing an hourglass shape is to define your waist and show off your body shape. I was on the lookout for something form fitting to accentuate the body.
I found a tight-fitting skirt mixed with different patterns. There was a leopard print, zebra print, palm tree prints and an Aztec print all incorporated into this skirt. The patterns on the skirt makes it stand out and draws attention to it which then draws attention to the shape of the body.
I paired the skirt with a champagne top made out of sparkly thread. It had small detailing of a bow and buttons. To show off the body shape, I tucked the top into the skirt to accentuate the waist.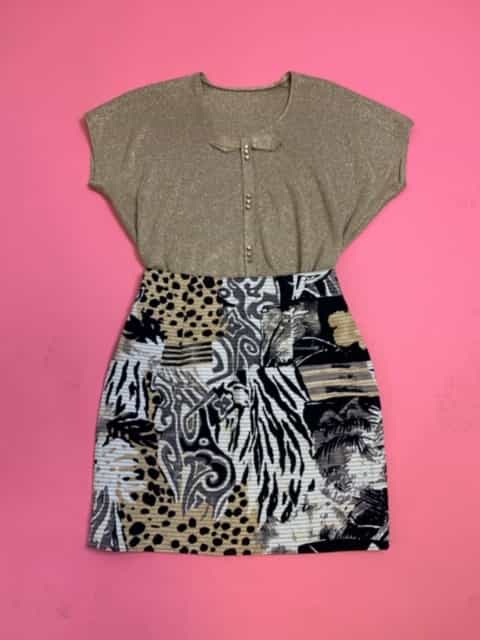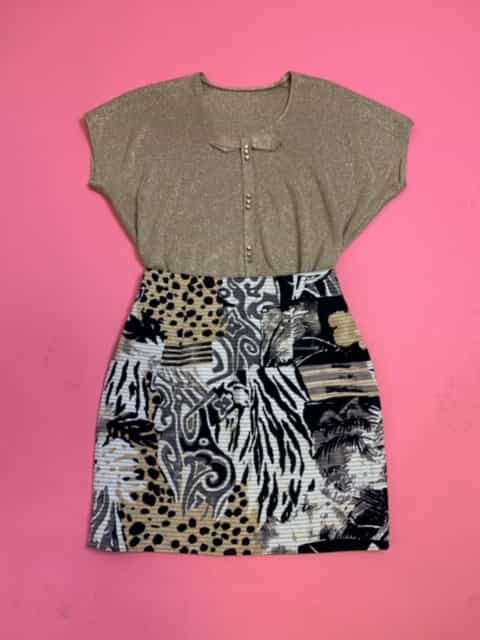 Choosing the colour of the outfit was also an important thing. The person I was styling had a cool undertone so I had to find something that matched her skin tone. It couldn't be something too bright or dark because it would wash her out.
No body shape is better than the others, and every body shape is perfect and it just about finding the clothes that match your body and what you feel comfortable in.