In an industrial warehouse setting, Alexander McQueen showcased their AW20 collection. The looks were sharp, fierce and masculine. There was a definitive military element to the collection, with harnesses and belts a main feature.
Each model had a flame red shade dyed into their sleek hairstyle to create a uniformed look. This matched the mass amount of the colour as a prominent theme among the outfits. There was emphasis on accessories, particularly over-sized, structured and square bags. Chunky bracelets and blocked heels were also highlighted, reminding us of the bold, conservative but also ferocious main theme. Uniquely, there was the addition of hip flask styled silver cases used to accessorise in the majority of the looks. From being attached to belts to acting as the pendant of the necklaces, this was an element of the collection that stood out among the rest. It for certain will be the next fresh trend.
The looks started out as monochromatic and aggressive, with patterns such as chequered tartan and skull-like designs that brought us back to the earlier years of Alexander McQueen's signature brand. They then ventured into softer cuts and colours. Quilted fabric was used in the form of skirts, matching bags and even a grand coat amidst dusty pink tones. Lace detailing embellished onto latex took the familiar well known style of femininity and gave it a rebellious make-over.
Voluminous Japanese emperor inspired silk dresses were also presented in the collection before going back to the robust and powerful vibe Alexander McQueen is known for. The most inspiring piece of the collection was the silver dress layered over latex trousers, with chain and spoon-like decoration, it gave beautiful movement and was unlike any other piece in the collection.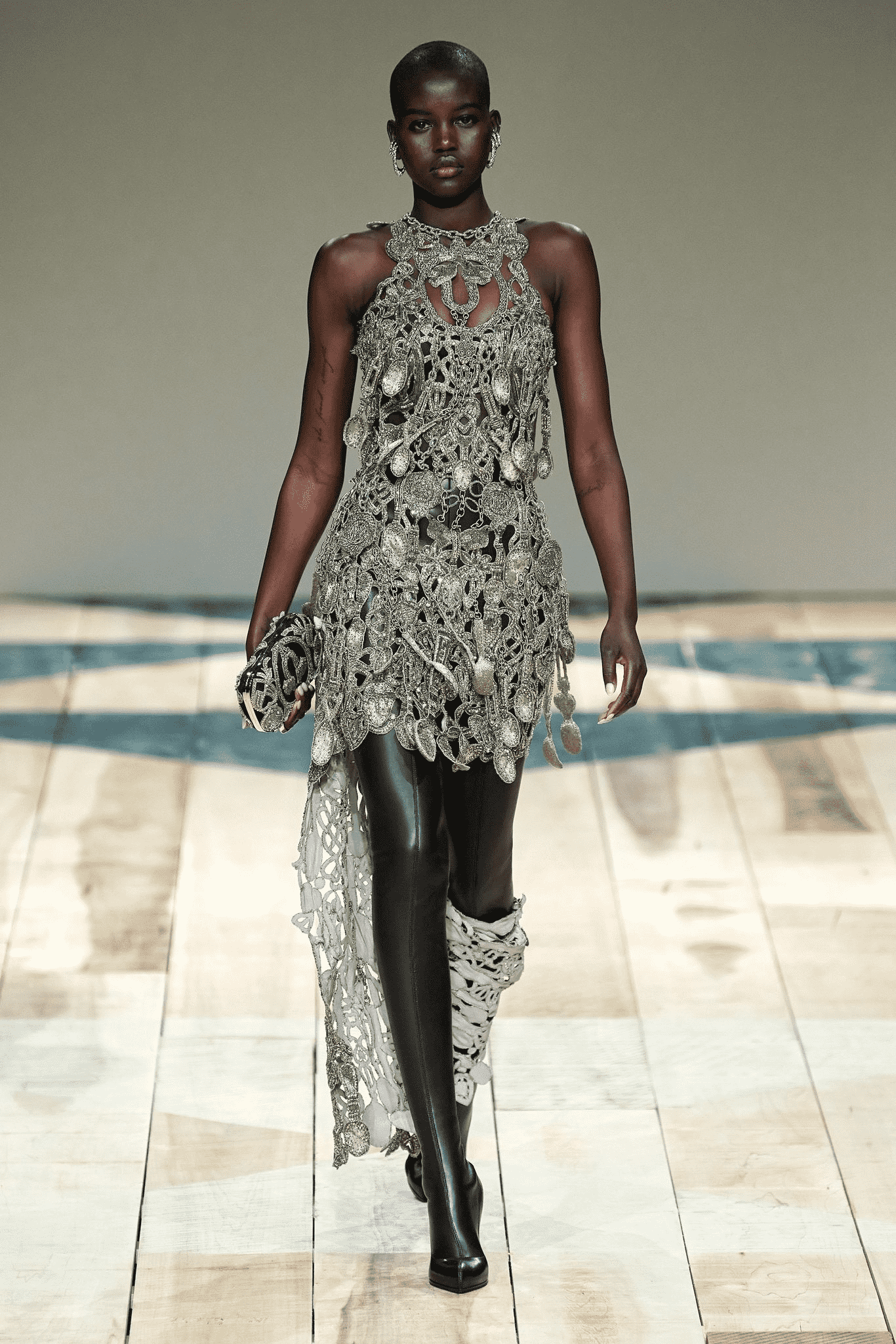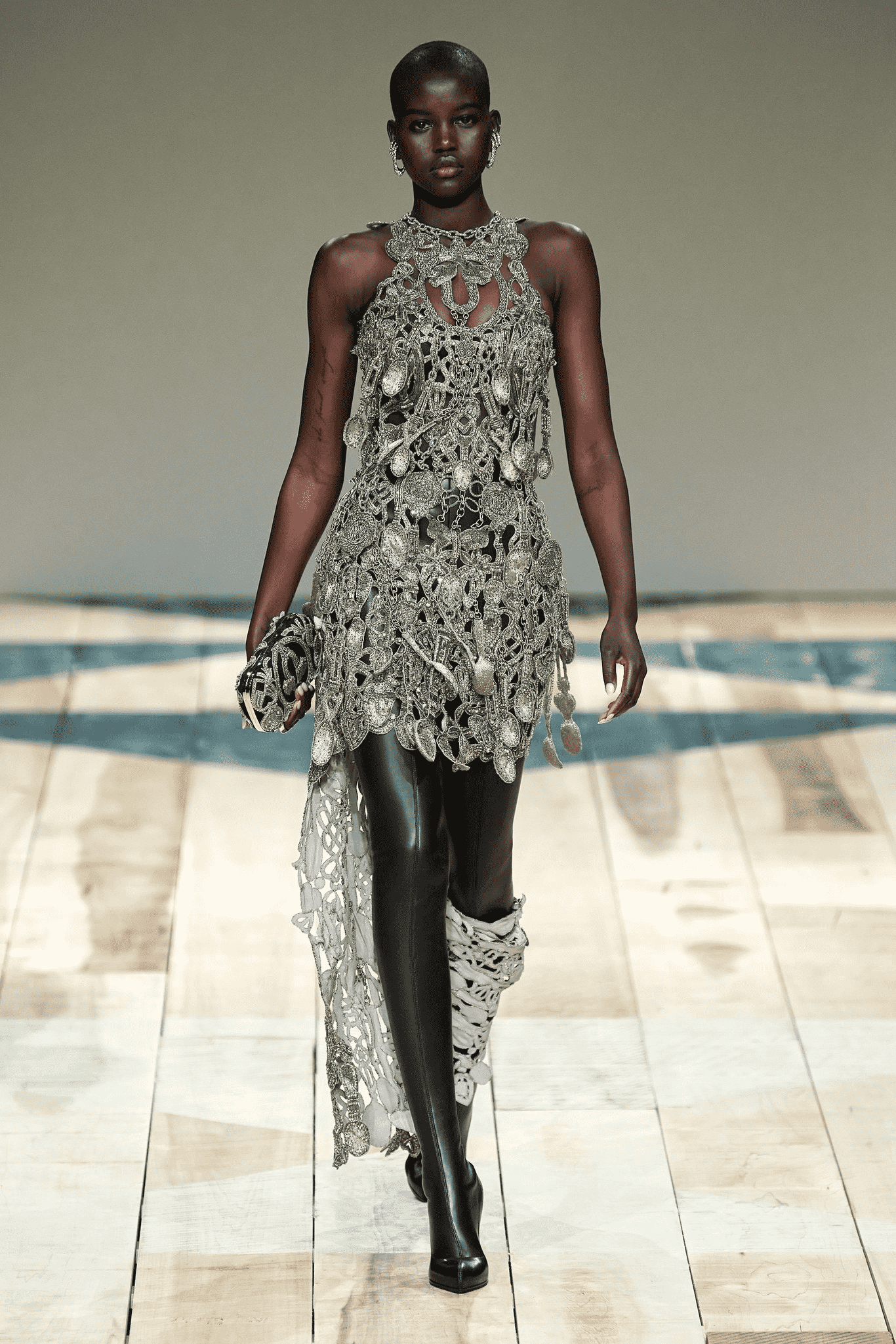 The show was breathtakingly futuristic and a positive step in the right direction for female empowerment. The inclusivity of plus size designs and display of gender fluidity demonstrated Alexander McQueen's willingness to break away from the stigma once again.