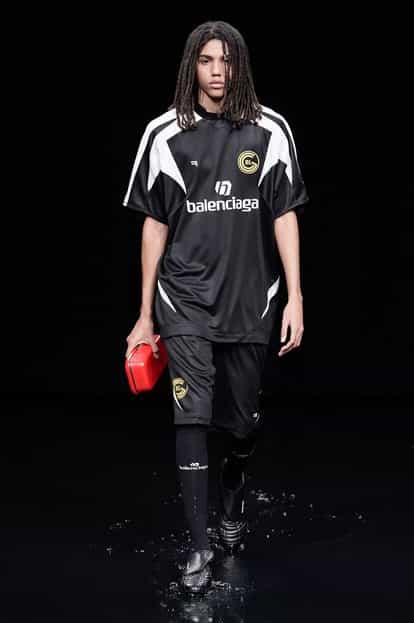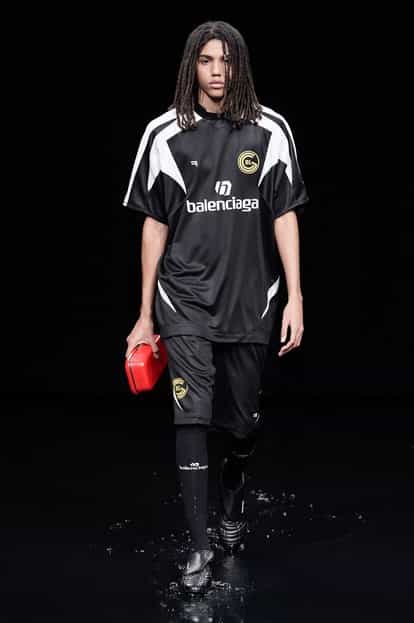 Tensions were high at the Balenciaga show…
A shallow pool of water, a soundscape using Bach, and a huge LED screen projecting the end of days, with flames and lava, all made for an exciting start to an explosive show. The models splashed through puddles as a nod to the ever-present issues of climate change and global emergency.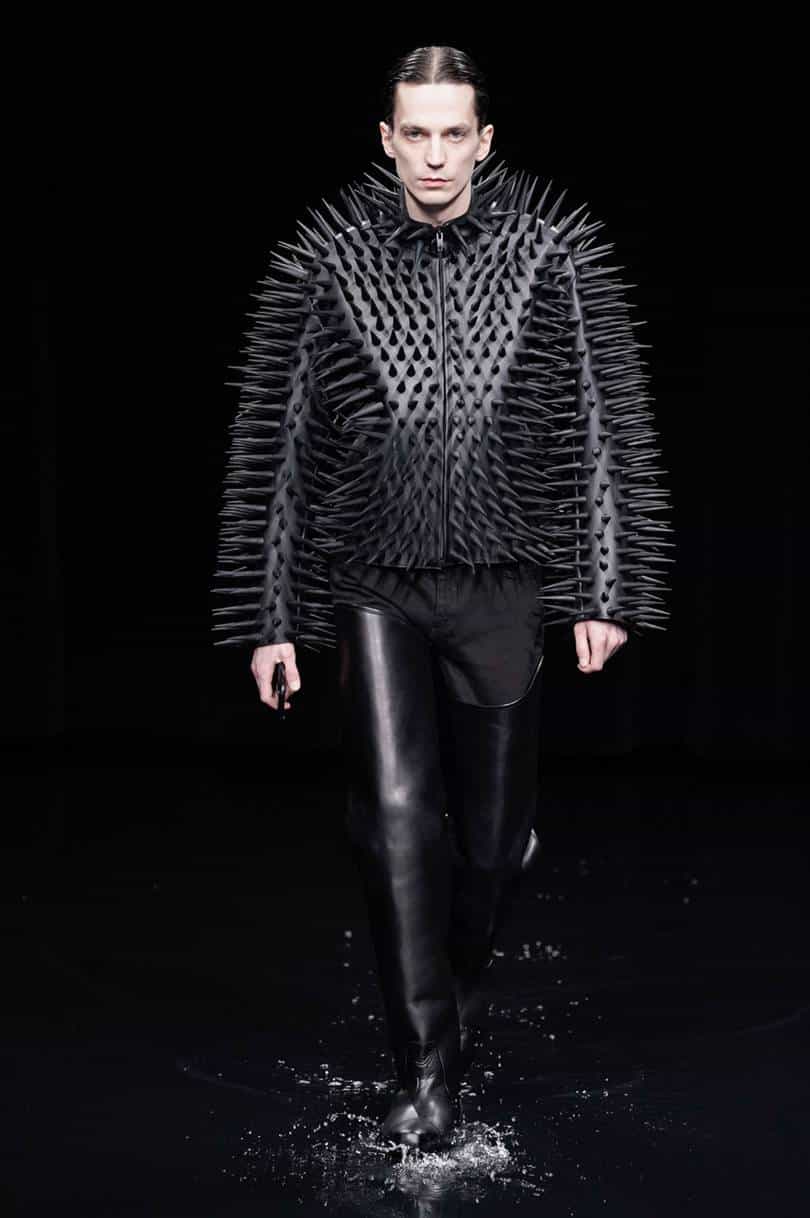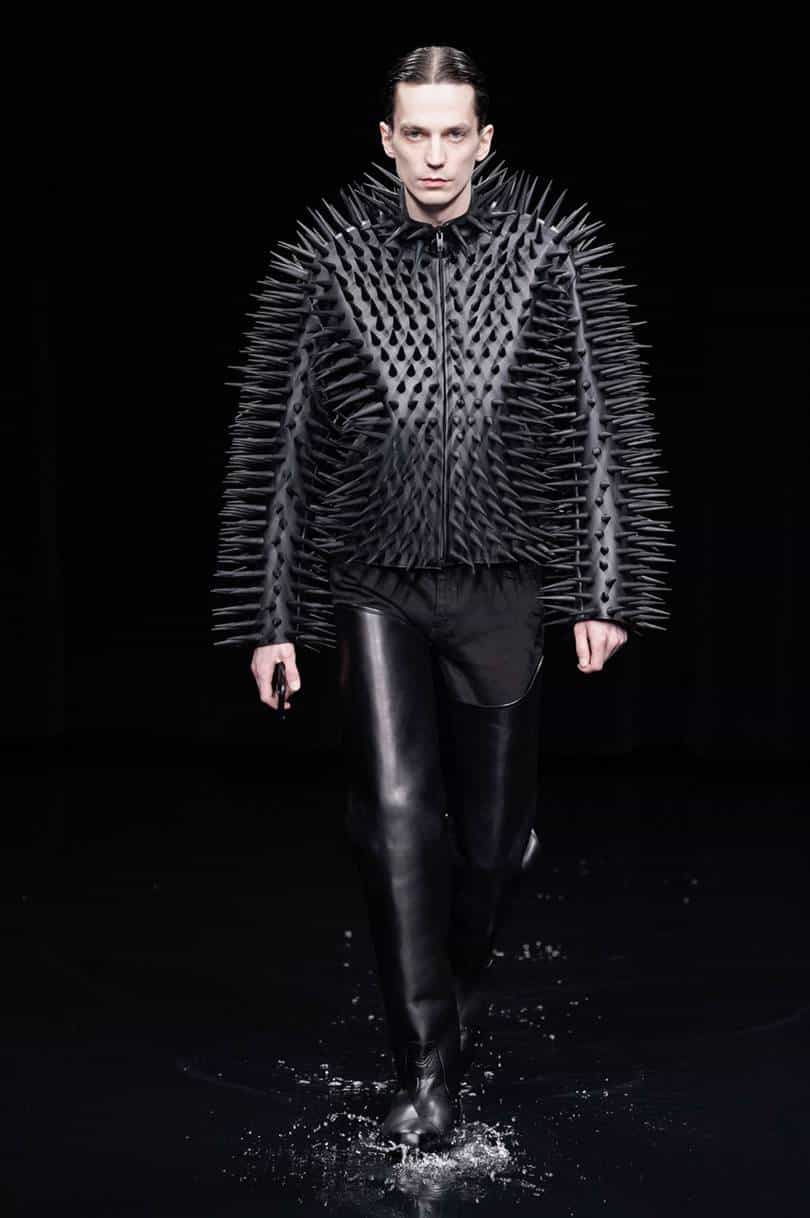 To combat the runway flooding, thigh high leather boots were worn on most models, poking again at the issues around climate change.
Complementing these destructive themes, a model wore an oversized biker jacket, with extreme and dramatic spike detailing, as if gearing up for the end of the world.
The sportswear themes were introduced with football kits adorned with the Balenciaga logo, as well as a new take on the box trend, the lunch box, which most of the sportswear models had as an accessory.
The end of the world themes continued, with plenty of models wearing black or red contacts, as if demons walked the runway in their place. One model had the typical exaggerated shoulder silhouette in an oversized coat, ill-fitting dead jeans and a creased turtleneck.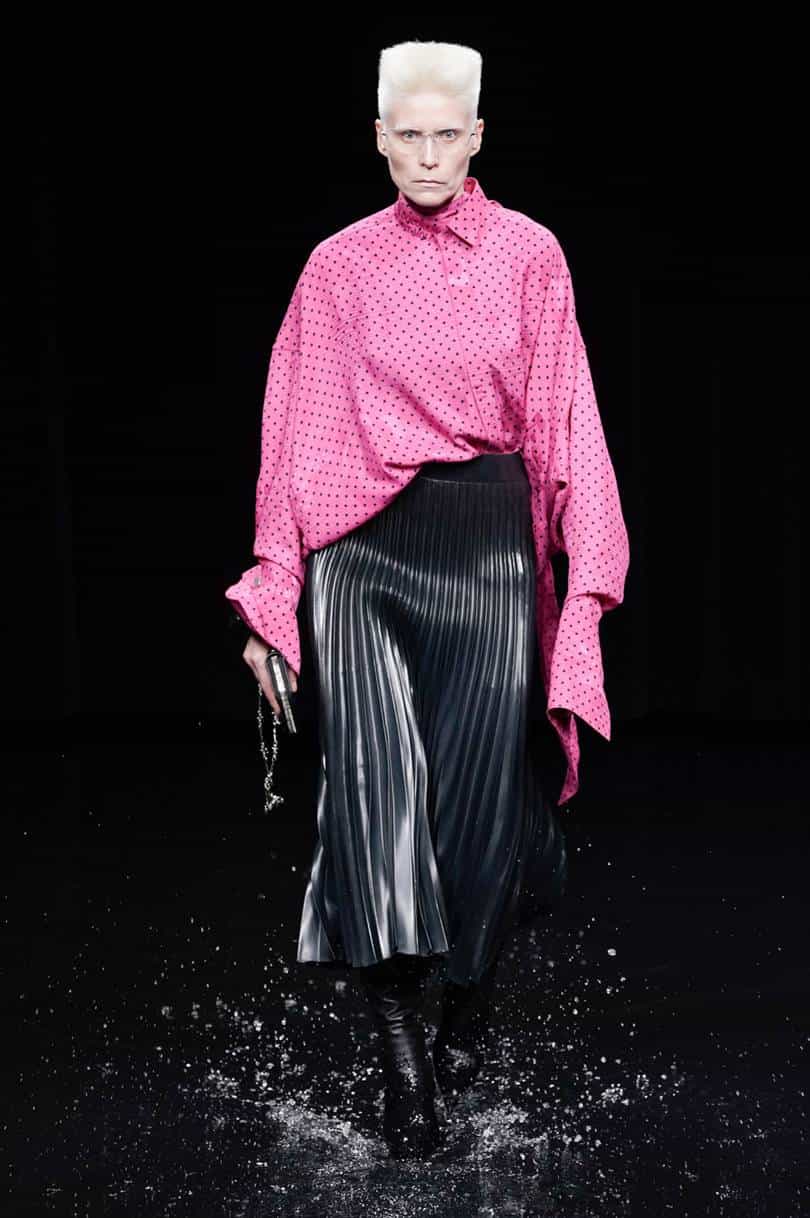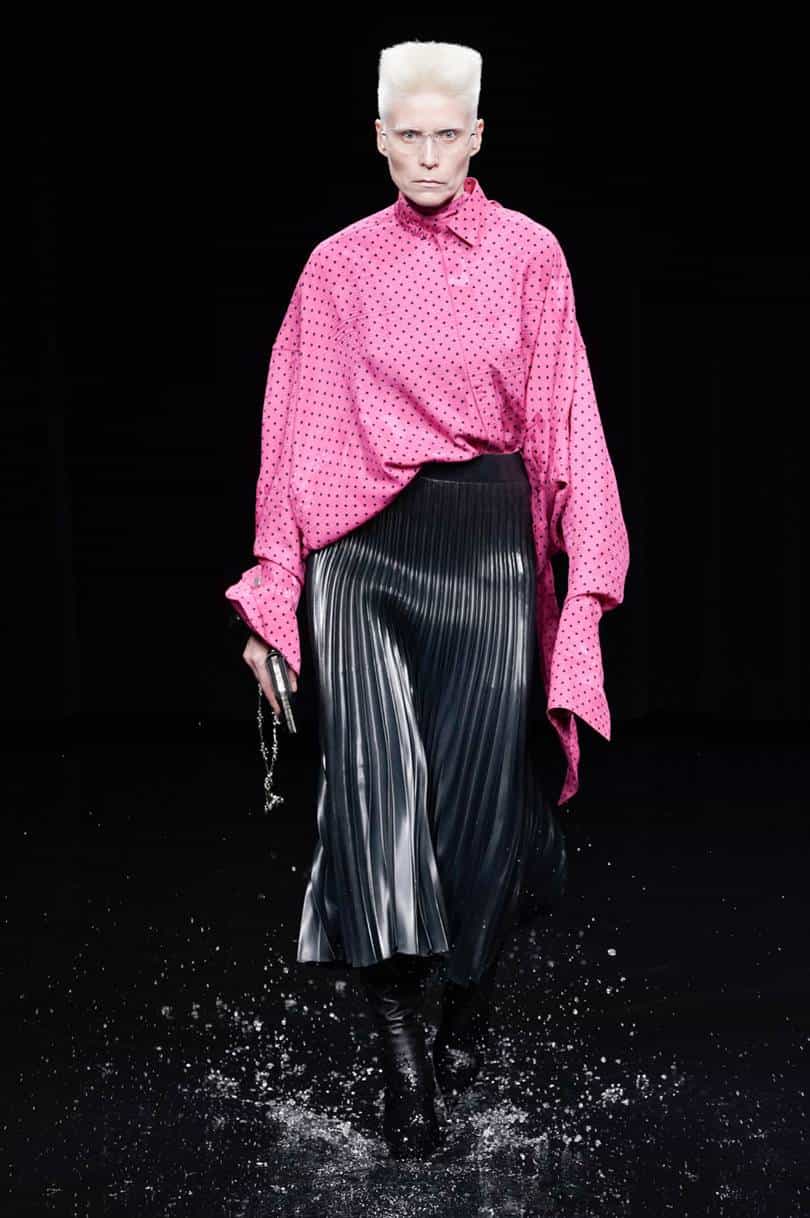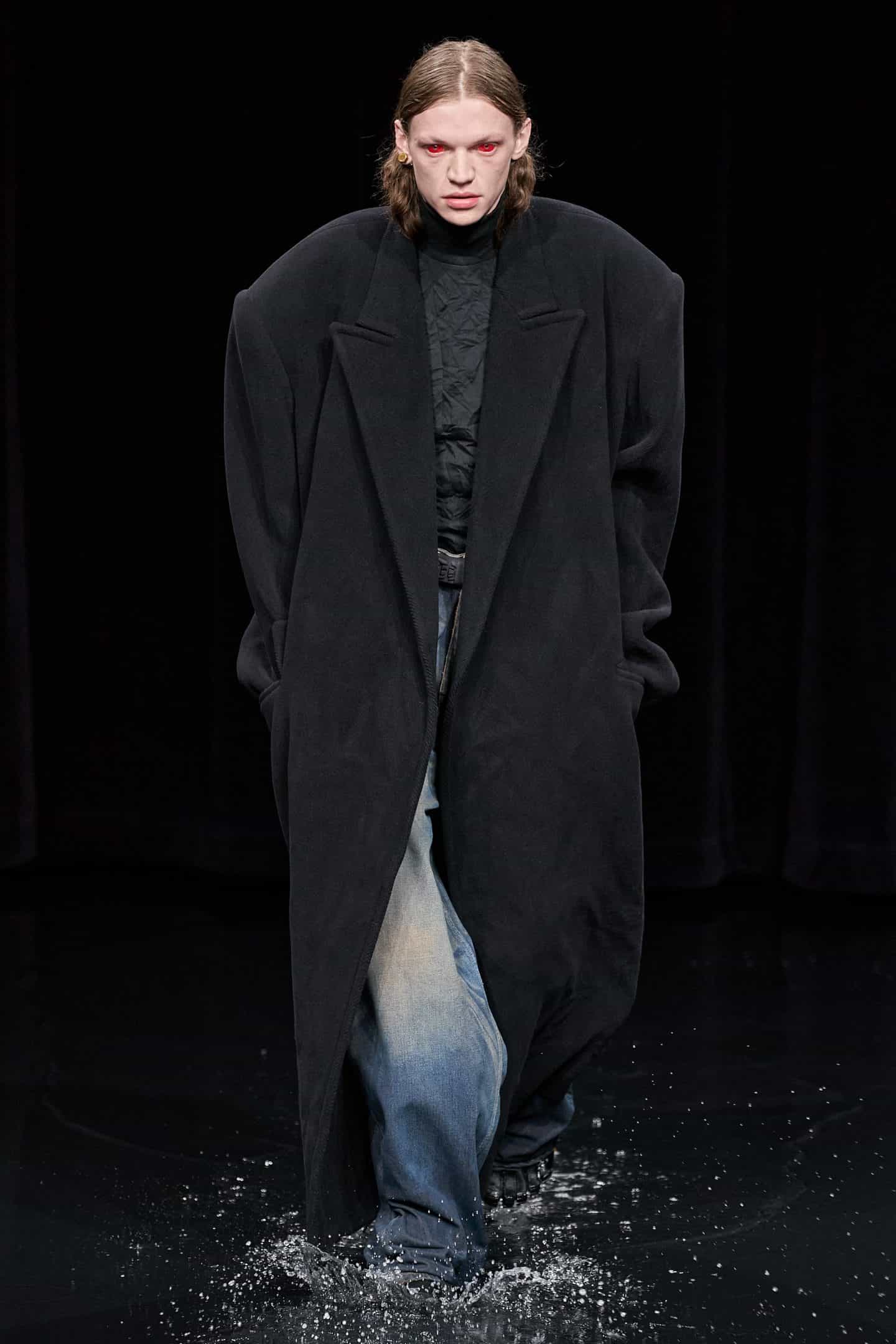 Demna values his models and rejects the idea that they should be used as coat hangers, as such the runway featured models of all ages and appearances. An older model wore an extremely oversized spotted collared shirt in blush pink, tucked halfway into a sweeping leather pleated skirt, adding contrast and a sense of chaos which plays well into Demna's message.
In an avant-garde moment, a cherry body-con dress was one of the more abstract appearances to make it down an already out this world runway. The dress featured an exaggerated, off the shoulder neckline, a cinched waist, gloves sewn in with the whole garment, as well as a pair of crimson tights that doubled as footwear. A series of these dresses rounded off the collection.
Walking away from this show, we are left with a sense of punk rebellion in a post-apocalyptic world that doesn't seem as far fetched as one might imagine in a political climate such as this…