Gymshark's creative stylist, Doriane Lescouet presented 7 of the top tips to succeed as a stylist alongside some juicy insider advice on how to make an impression in the fashion industry to the Fashion North team on Tuesday.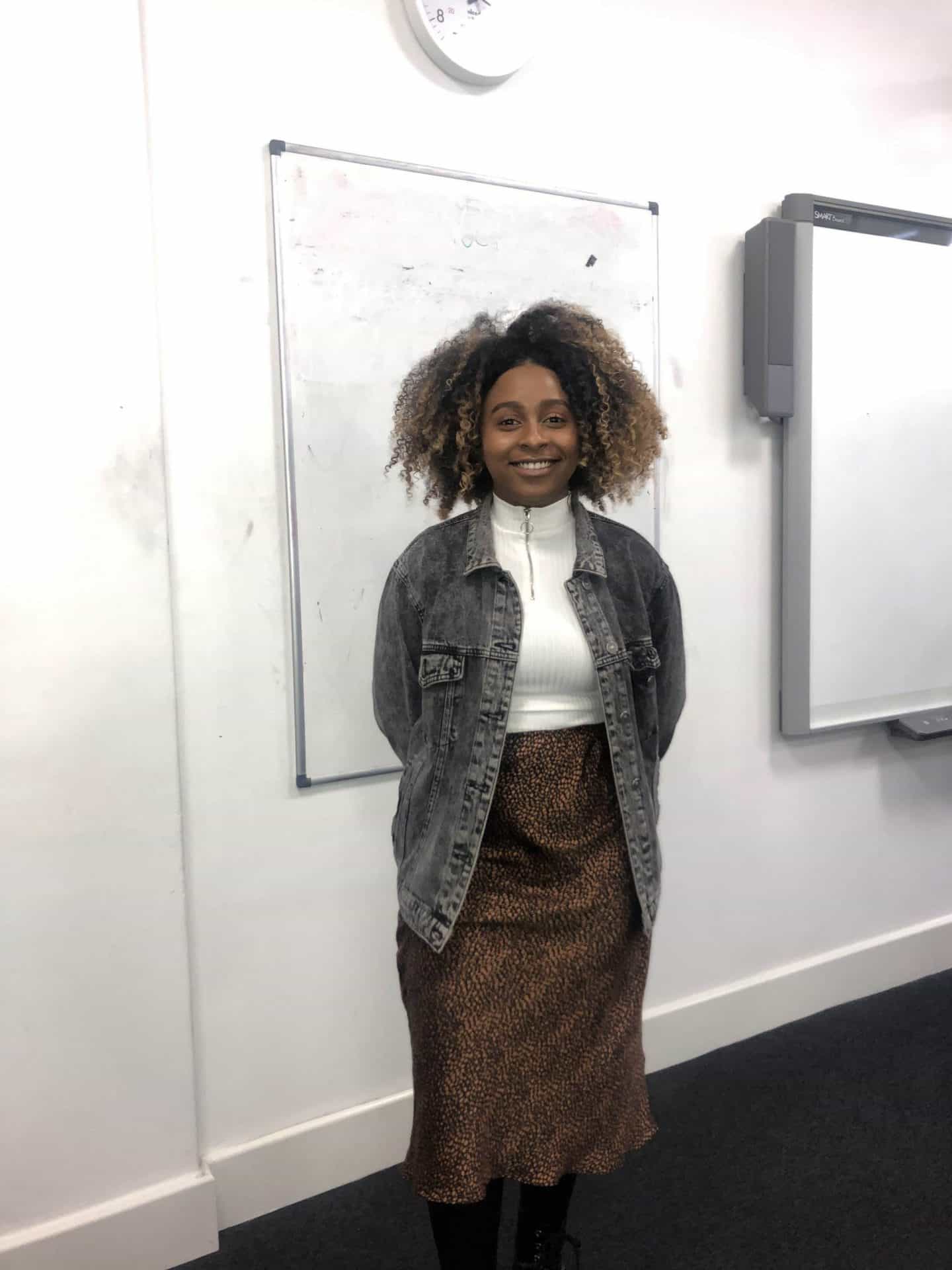 Photo of Doriane post masterclass at the University of Sunderland
Doriane, who first interned at Fabulous, In Style and Stylist before landing her stylist job at Gymshark said the key to success is having a 'can-do attitude.' Employers want someone who can not only do the job but is willing to learn on the job and likely to ask questions. Of course this one tip will not take you all the way in the career ladder but it certainly gets you started.

Doriane's stylist work on Gymshark's recent campaign
Photo: Doriane Lescouet at Gymshark

Doriane's stylist work on Gymshark's recent campaign
Photo: Doriane Lescouet at Gymshark
No.1 'Don't take jobs for freebies!'
Yes, we all love some free beauty products or clothing but remember that 'freebies don't pay the bills.' If you're really trying to kick-start your career as a stylist, and start getting paid for work you may need some patience and confidence in your craft to know your worth a pay-check. Work exchanged for product samples is a treat at the start when taking on your first jobs, but as you go on in life you have much more living costs than you did in university and while living with parents.
No.2 'Get to the point…'
When reaching out to companies and applying for positions, get to the point in your emails, nobody wants to read a 1000 word email. Employers will appreciate someone who is clear and concise and if you know who you are trying to reach – name them! They will appreciate your attention to detail and recognise your own independent research on the company.
No.3 'There's a time and a place.'
Yes we understand that you love fashion, but remember there is a time and a place for your pretty outfits. Heels and skirts are great for office days but if you know you are going to be on the move a lot at a shoot then maybe it's not the best idea. Your outfit says a lot about you and particularly at work, your mindset.
No.4 'Keep your ears open.'
While working as an intern pay attention to who and what's around you. You can learn a whole lot and open a lot of doors for yourself by paying attention. You will be surrounded by so many talented people in the industry so learn from them, make a contact, make a friend you may be available to help each other out in the future. Sometimes perseverance outweighs talent, if styling is what you really want to do 'keep your seat at the table,' and be available when an opportunity pops up.
No.5 'Know what you're bringing to the table.'
Fashion is a competitive industry so find out what gives you a unique edge. What do you have that a company may want? What makes you a valuable member of staff? If you are sure in what you do and confident without being arrogant people will appreciate your craft and take you seriously.
No.6 'Invest in yourself.'
Invest your time, invest your money. Employers will see a difference. If you're building up your portfolio take pride in the way it is presented and take care of the work you produce. Nobody wants a talented but messy team member, especially not in this industry.
No.7 'Don't take things too personally.'
It's not about you. You may have just missed the mark on one occasion but don't let it knock your confidence because one person's trash is another person's treasure, a few rejections are not a huge deal, they just might not be suited to you, but stay focused you will find where you fit!
Those are our 7 top tips from Gymshark's very own Doriane Lescouet for making it as a stylist in the fashion industry. It takes time, but again perseverance outweighs talent, sometimes… but bare that in mind.
View this post on Instagram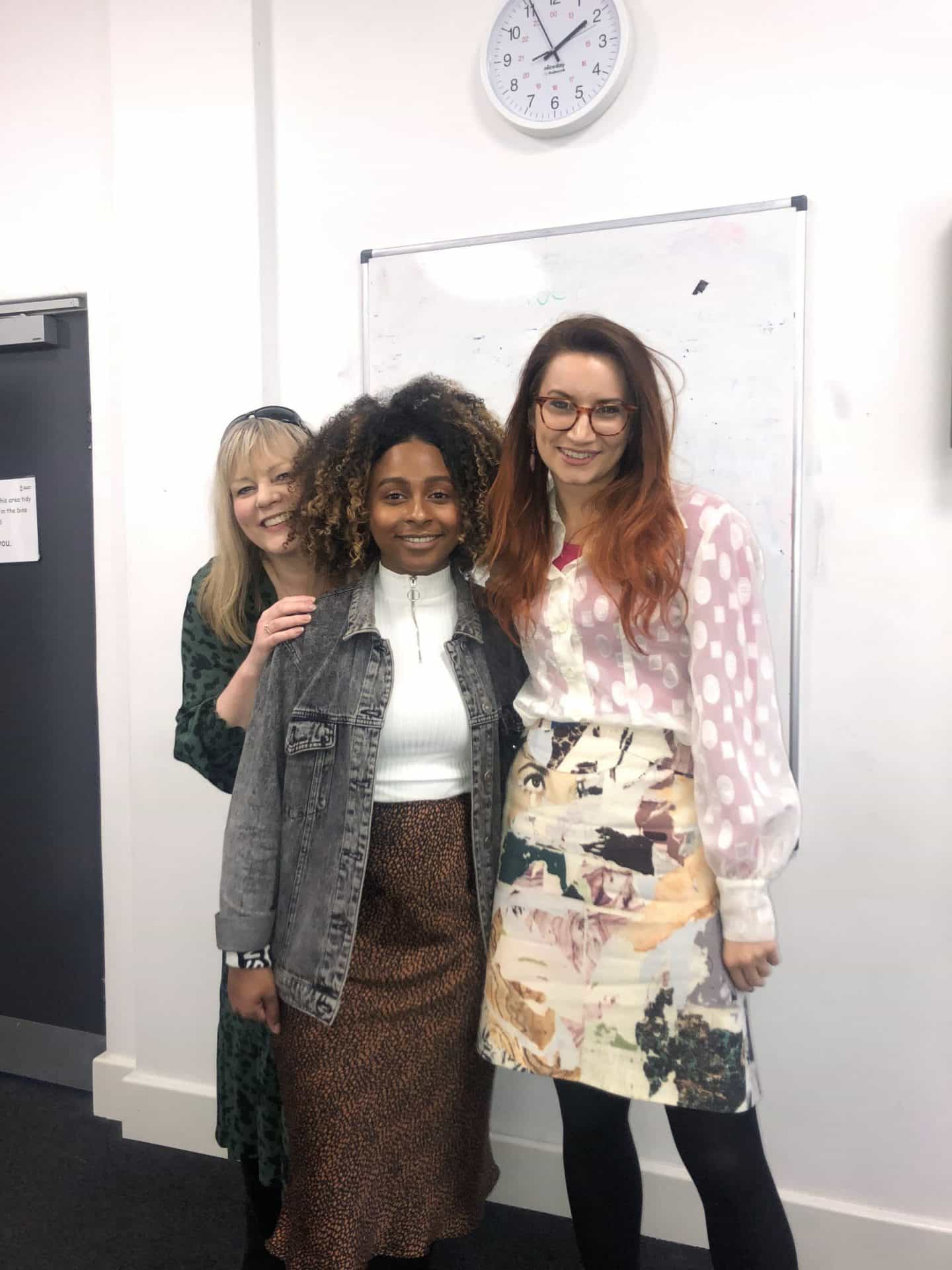 From left: University Lecturer and Programme Leader for Fashion Journalism at the University of Sunderland, Doriane Lescouet Creative Stylist at Gymshark and Louisa Rogers Styling for Editorial Lecturer at the University of Sunderland.
Tweet us @fashion_north.