Hi, how are ya, spring/summer? It's time to ditch the wintry shades of eyeshadow and choose something that will match your new wardrobe this season. Jeffree Star's Jawbreaker palette is the only eyeshadow you'll need.
With 24 matte, shimmer and metallic shades in a rainbow of colours, this is the largest palette in the Jeffree Star Cosmetics collection to date, and costs £54. It is cruelty-free and vegan, with incredibly eye-catching packaging, which matches the rest of the Jawbreaker collection.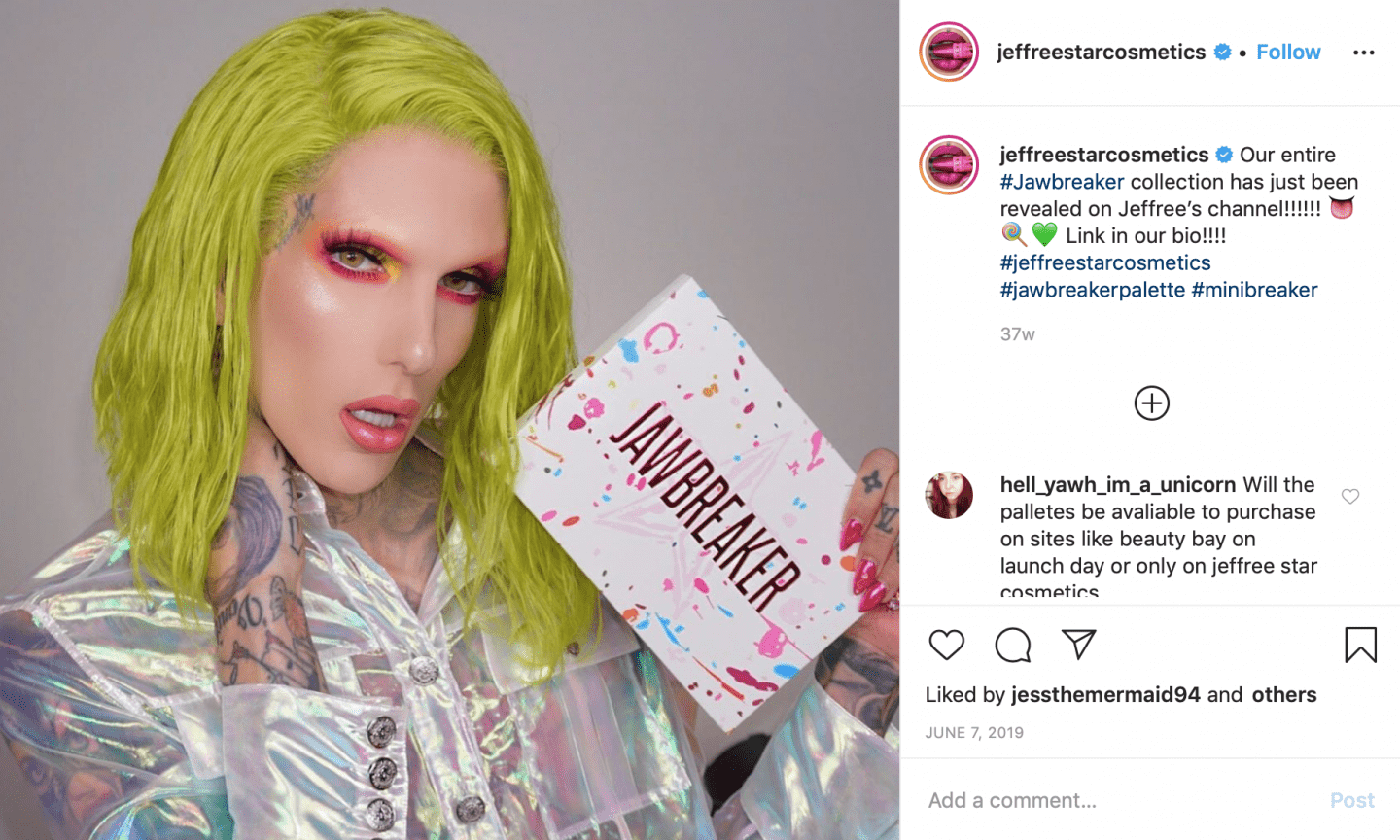 All of the shades blend effortlessly and have amazing pigment, making them stand-out from neutral palettes. There are a mixture of softer, pastel colours, including a brilliant white, and bold colours such as a bright orange and yellow. And with the shimmer shades, it allows you to add a bit of sparkle to your look.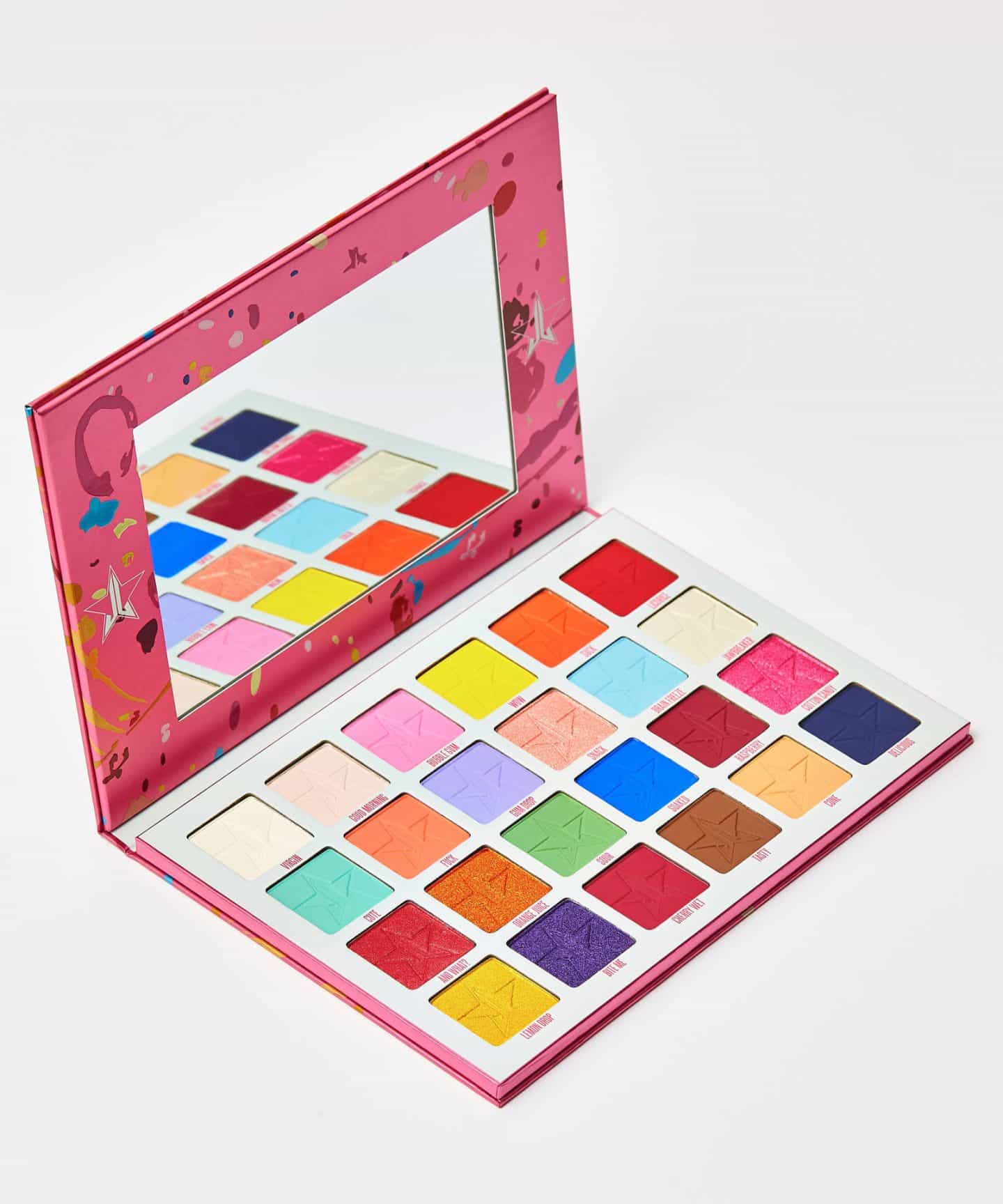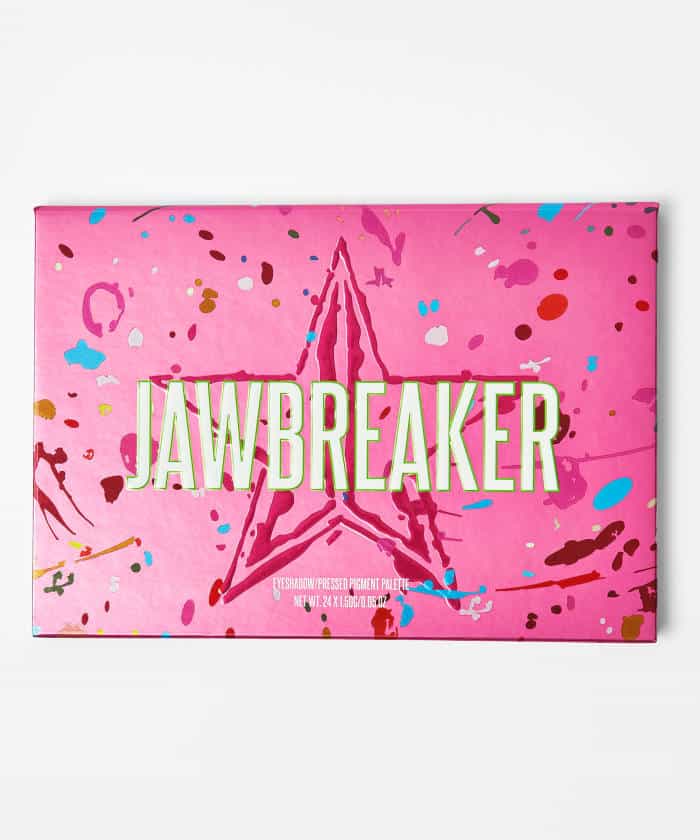 I love to take some of the bright shades (such as 'Suck' and 'Cherry Wet') and blend the palette's darkest shade 'Delicious' into the crease in order get a more defined look. Then usually, to give light to the inner corner of my eye, I'll apply one of the shimmer shades like 'Lemon Drop' or 'Orange Juice'. 
Here is beauty YouTuber NikkieTutorials using the palette to create a beautiful pink look:
Although the Jawbreaker collection officially dropped in 2019, it is still just as in-demand for 2020, with Jeffree Star's non-stop career showing no signs of cooling down.
The palette is unfortunately out of stock in Jeffree's UK suppliers, Beauty Bay and Morphe, you can still pick one up from the Morphe store in Eldon Square, Newcastle.
You can also shop the entire Jeffree Star Cosmetics line, including the rest of the Jawbreaker collection here.
Find us on Twitter: @Fashion_North