If you're as obessed with Netflix's Selling Sunset as much as we do at Fashion North, then you'll have seen the rumours circulating social media recently about when season four will begin filming.
For those of you who have never watched the show (and where have you been?!), here's a brief overview. The most elite real estate brokers from the Oppenheim Group compete against each other to sell the most luxurious and expensive properties around LA and the Hollywood Hills. They sell these properties to A-list celebrities and to the rich businessmen and women of the world. Alongside seeing the most extravagant houses, you witness the glamorous lifestyle the brokers have and all the drama that comes with it. 
But of course our favourit things about the TV show is the fashion choices of the real estate brokers, who appear to dress up every day as if they were at an award show. Who knows how early they wake up to start the process of getting ready, we would much rather have the extra time in bed!
Here are our top choices for the best and worst outfits, rated out of five sunsets.
That Green Plaid Suit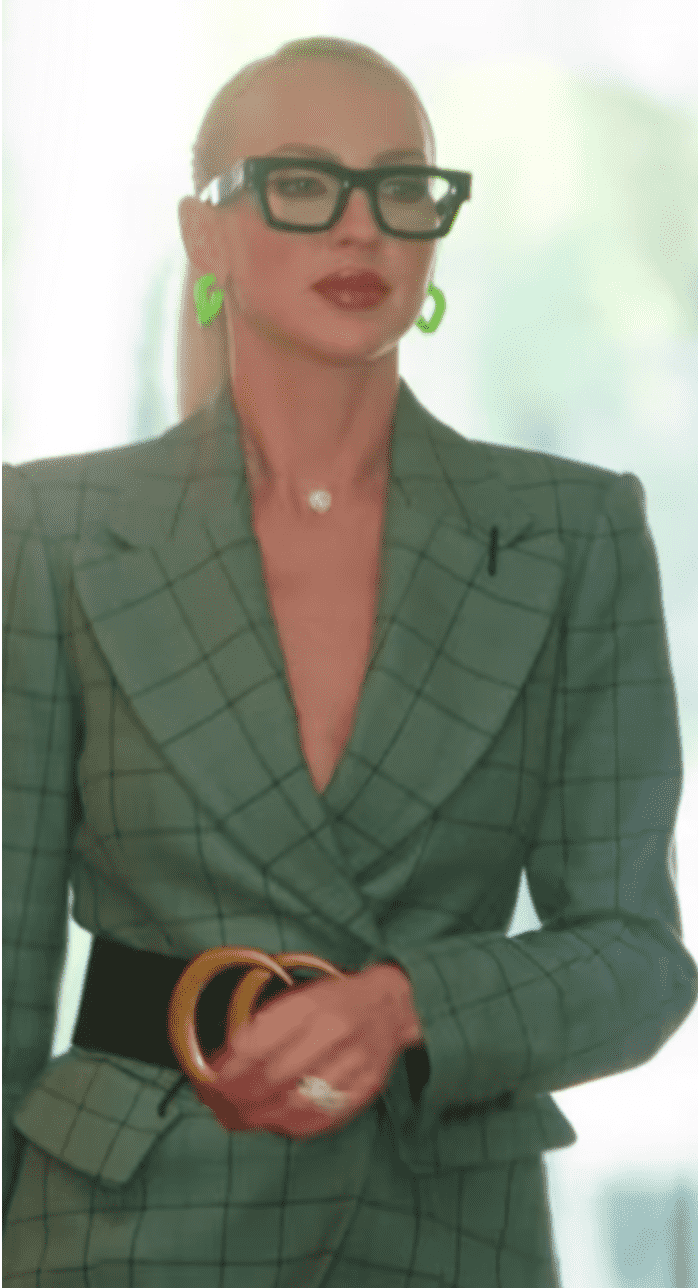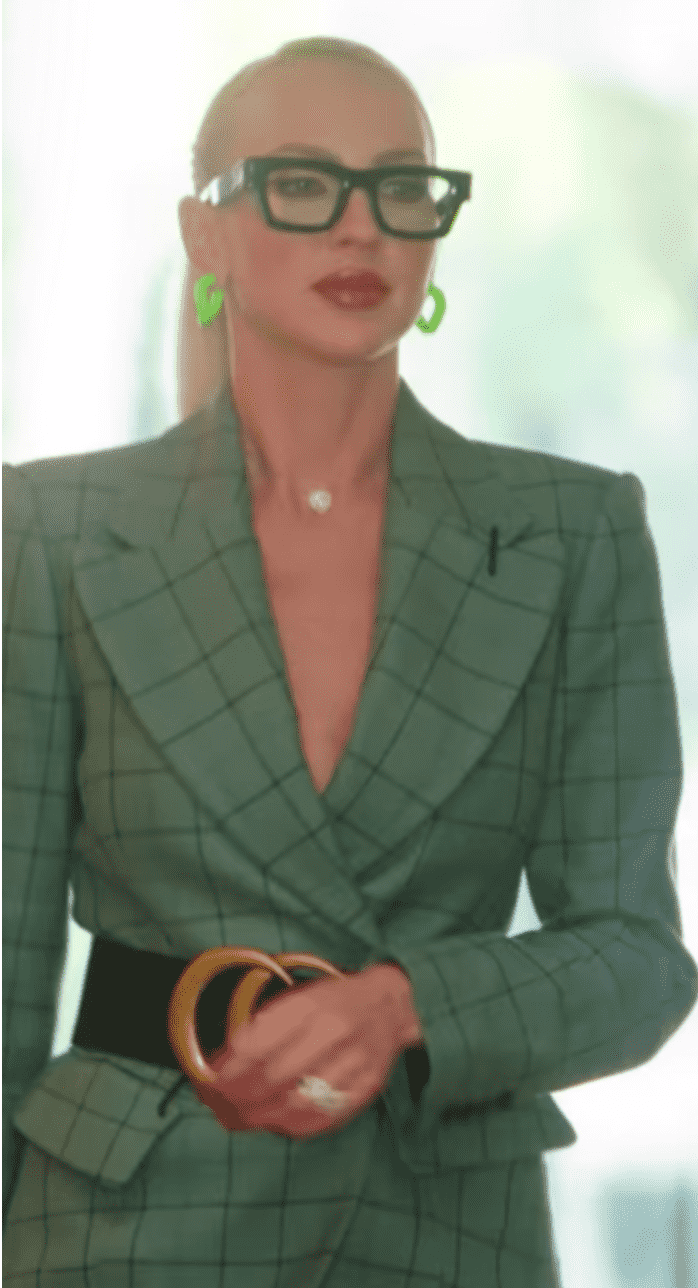 Bitchy Christine Quinn stunned the viewers when she appeared on TV with the matching green plaid blazer and skirt. From the chunky belt and neon green earrings, and the structured shoulders give off a professional chic look. We personally just love this shade of hunter green, which was also paired with neon green Balenciaga heels to make the look even more distinctive.
This matching set is from Revolve and will definitely set you back a few pounds!
Rating –
The Red and Black Leopard Print Dress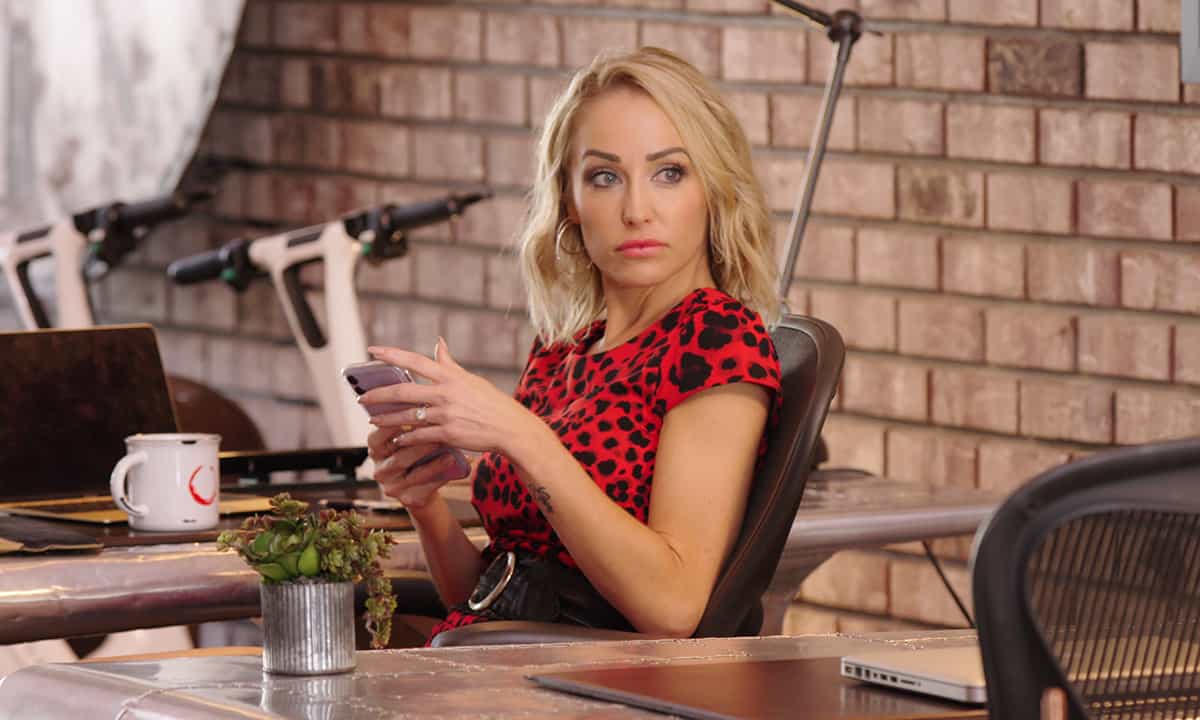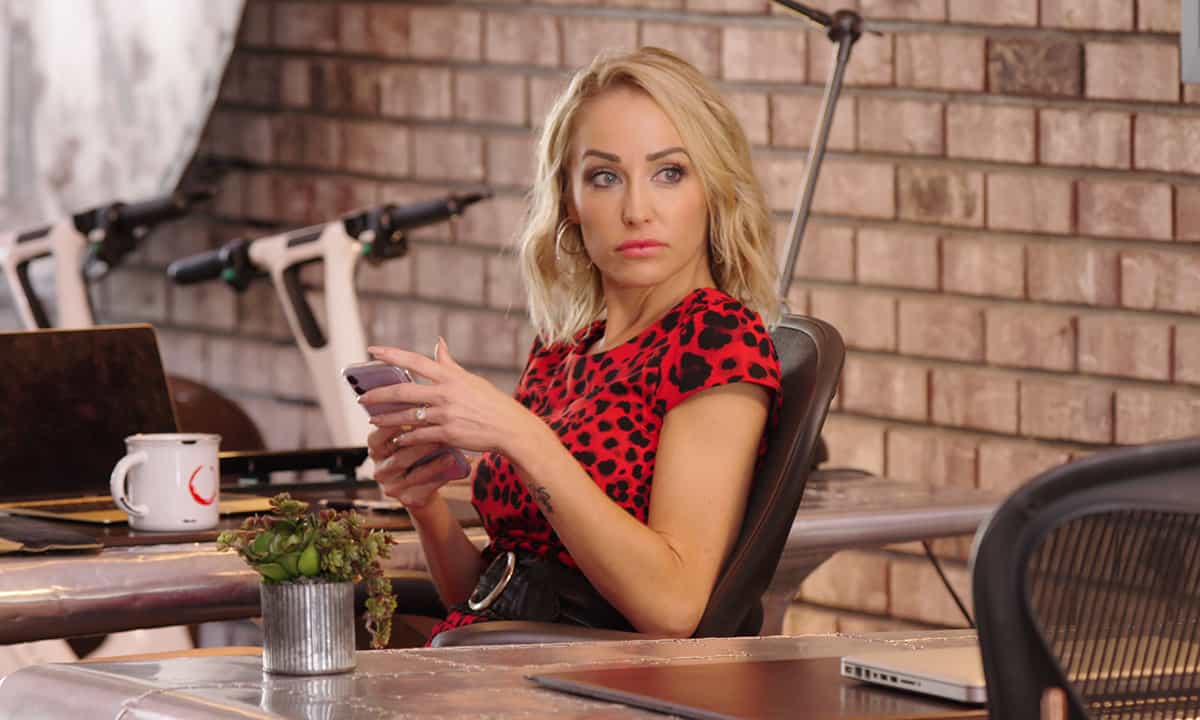 Unlike her co-worker Christine, Mary Fitzgerald usually opts for the more casual looks, perhaps because she is the oldest of the group. Her looks always remain classy and appropriate, but she will always be seen rocking six-inch heels.
Rating –
That Blue Jumpsuit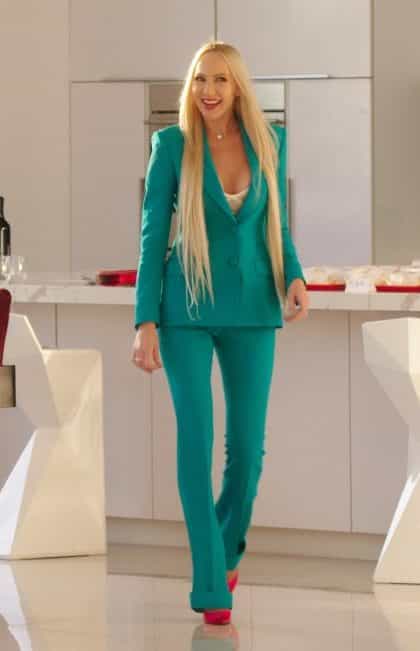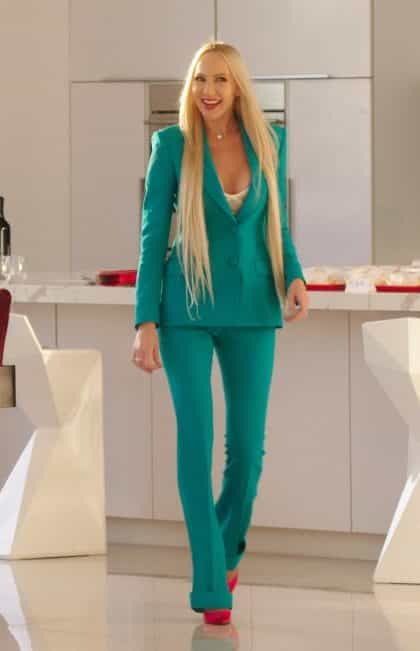 It's very clear that Christine is never shy when it comes to her fashion choices. To host her 'Burgers and Botox' party she wowed everyone as she wore this gorgeous matching blue pantsuit which was of course paired with the most vibrant heels I have ever seen.
Rating –
The Silk Gown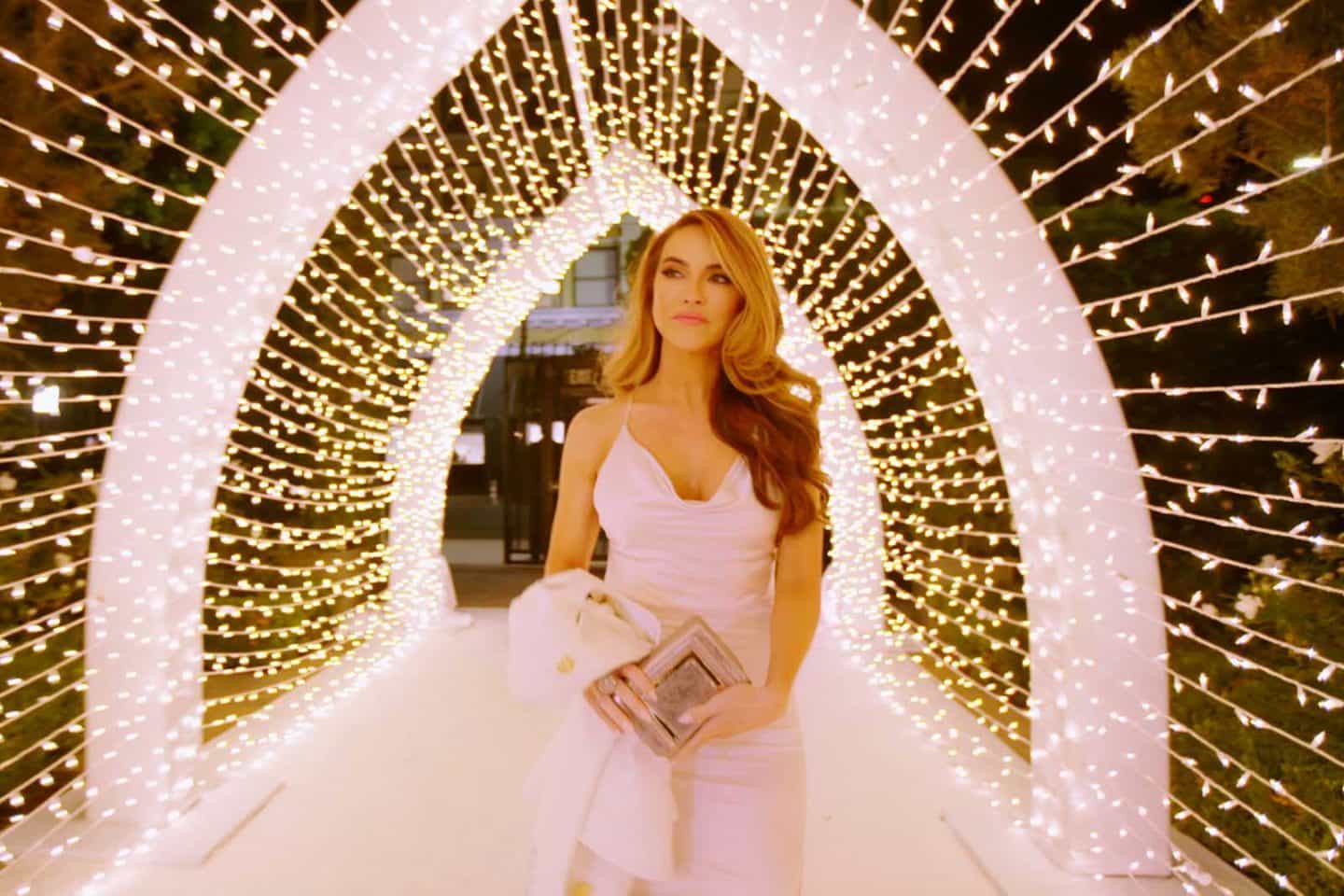 Chrishell Stause unexpectedly turned up Christine's gothic wedding wearing the most beautiful, silk white gown. The simplicity of the dress made it even more amazing and glamorous.
Rating –
The Printed Dress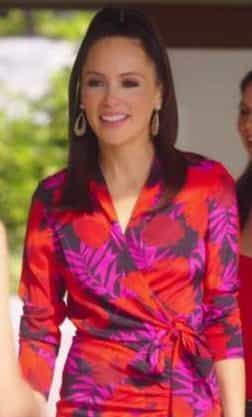 Some people absolutely love a bold and loud print. I'm certainly not one of them. In my eyes, combining red and pink on one dress looks very busy and unfashionable. The broker Davina Potratz is often seen on the show wearing similar outfits to this.
Rating –
The Almost Naked Dress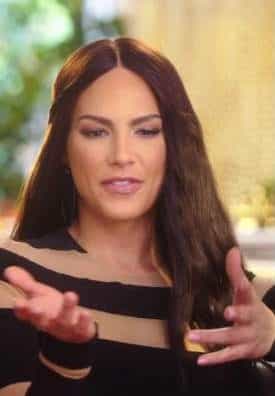 Anyone who is willing to wear an outfit like this to the workplace definitely has no problems with lacking confidence. This black panelled maxi dress is pulled off quite successfully by broker Amanza Smith. This outfit could be so amazing paired with some simple silver jewellery and a little black bag.
Rating –
THE Outfit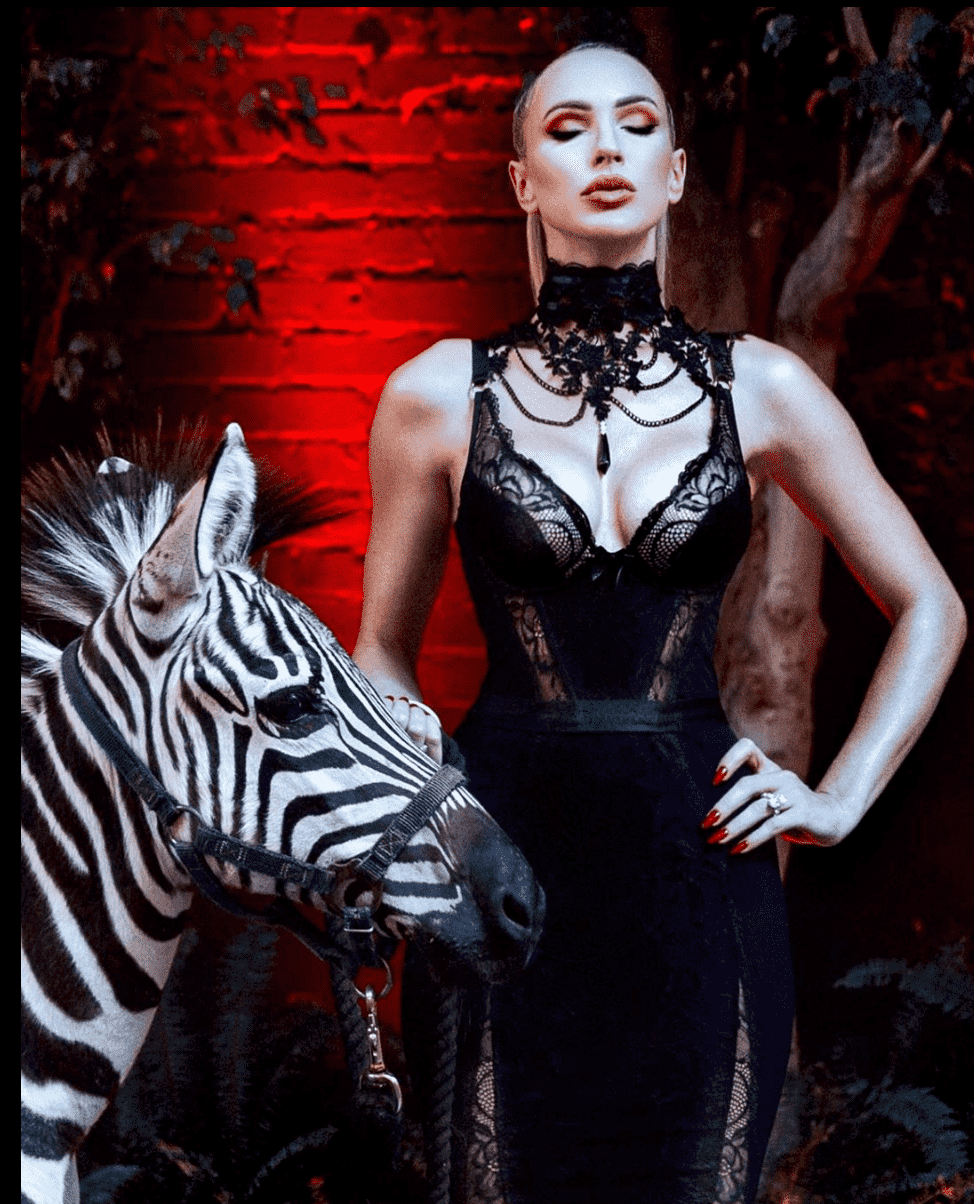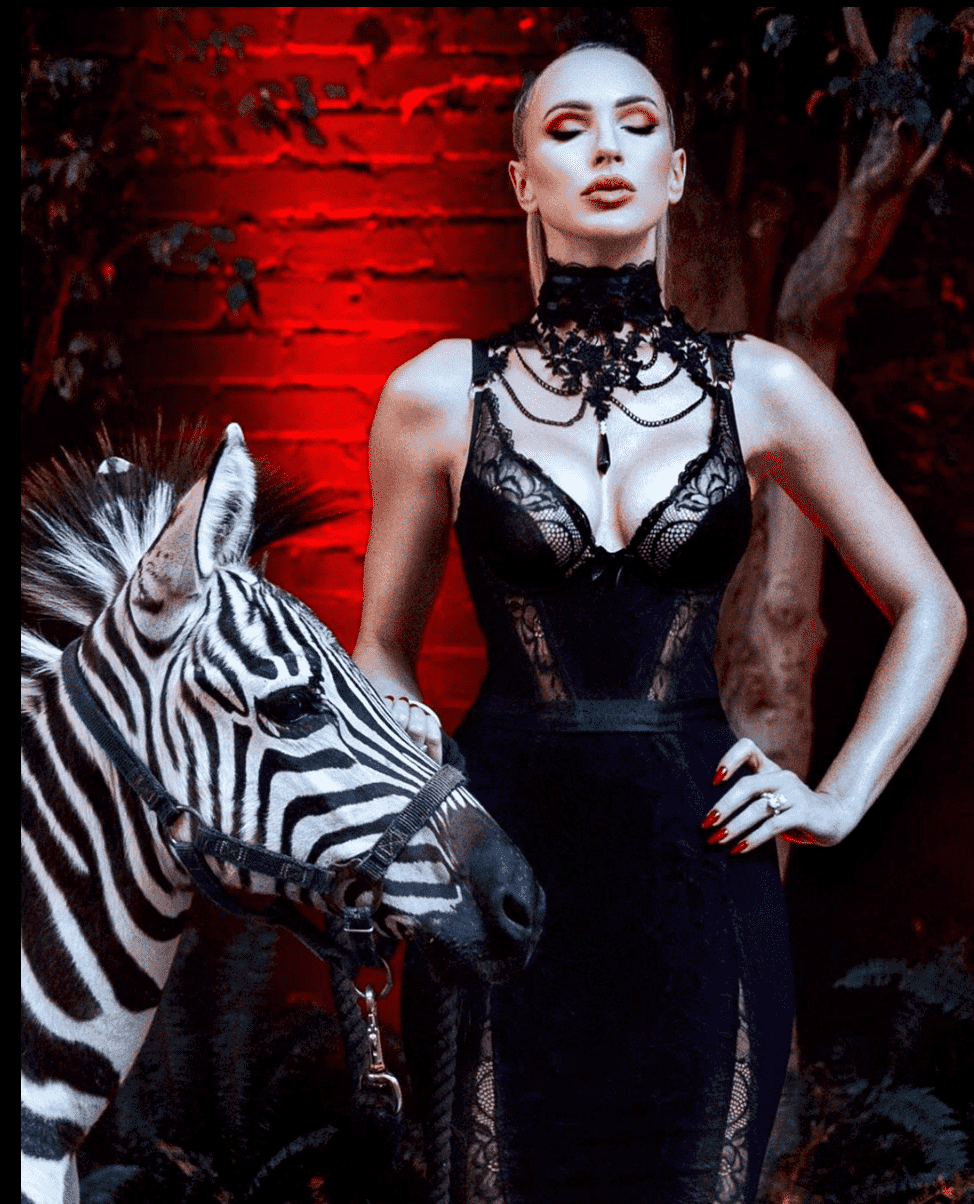 Lastly, Christine pulled off the most glamorous and sexy look at her engagement party which of course had an extremely wild theme. Surrounded by zebras and people breathing fire, she appeared in a very intricate designed dress that includes mesh lingerie, lace detailing and a thick choker. Christine was definitely not afraid to show off her figure and make an impression on the world.
Rating –
Let us know which was your favourite outfit and whether you're a fan of the show as well! Follow us @fashion_north on Instagram and Twitter.