The City of Culture BID 2021 winner is to be announced this Thursday and with Sunderland being shortlisted to be a possible winner, we at Fashion North HQ, based in Sunderland, have decided that we would introduce you to our favourite places to visit in our amazing city.
Penshaw Monument, Penshaw
Located a ten minute drive away from Sunderland City Centre, Penshaw Monument stands on a 70ft high hill and was built in 1844, in memory of John George Lambton. Climb the 110 steps so you can take in the breathtaking 360 degree panoramic view that Sunderland has to offer.
2. Roker Beach 
One place that Sunderland is particularly proud of, is its stunning coast line. Stretching from Hendon Beach right up to Whitburn beach, the coast is home to Roker Pier, a selection of pubs and the new Beach Huts.
3. Sunniside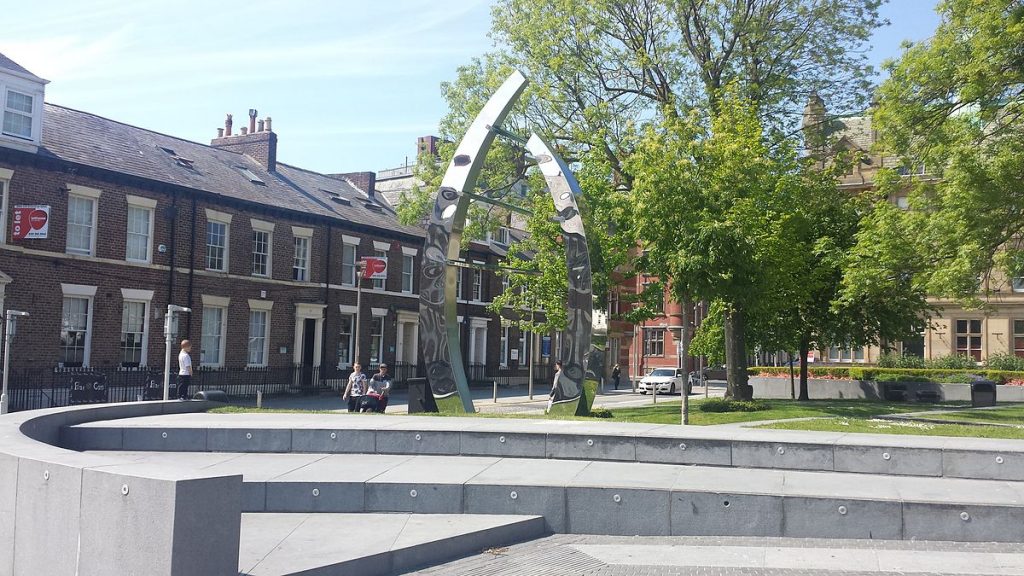 Home to many local businesses from Frances Marshall Hairdressers, RD's Brows to Gin and Bear It, Sunniside is one of the most popular locations in Sunderland Town Centre. It is also home to the entertainment square of the Empire Cinema, TenPin and Nandos!
4. Winter Gardens & Museum and Mowbray Park
Located in the heart of Sunderland, The Sunderland Museum and Winter Gardens sits in the ground of Mowbray Park. Home to many historic features from Wallace the Lion, information about our famous ship yards and over 1500 exotic flowers, it is fun and free for all the family!
5. National Glass Centre 
The National Glass Centre sits on the bank of the River Wear and only a short walk from Roker Beach. Owned by Sunderland University, the centre is home to 3,250 square metres of glass and even has a glass roof that you can walk on! For the cold winter months, sit in their cafe and enjoy one of their famous hot chocolates.
7. Keel Square 
The recently refurbished Keel Square has became one of Sunderland's main attractions in the city centre. Named after Sunderland's shipbuilding heritage with the 'Keel Line' and the 'Propellers of the City', it is right outside the Sunderland Magistrates court, it is currently home to the Sunderland Ice Rink and Christmas Markets.
8. Sunderland Empire Theatre 
Last but very not least we have the Sunderland Empire, it is the biggest theatre in the North East and acts such as Derren Brown, Michael McIntyre. Charlie Chaplin, The Beatles and many West End Shows such as Shrek the Musical, Hairspray and Wicked, the 110-year-old building is very popular amongst us Mackems.
---
Fashion North are very proud to be apart of this amazing city, today we urge all of you to help promote our wonderful city with the hashtags #UKCityofCulture2021 #Sunderland2021 and #Sunderland along with @DCMS . We are proud to be supporting Sunderland City of Culture BID 2021.