So you've just booked your dream holiday and now you're wanting to make sure you're as organised as you can be. Worry not, here at Fashion North, Sophie Knight talks us through the vital steps in order to get holiday ready.
Surfing through brochures and endless online booking sites makes choosing your perfect holiday super exciting.
Then occurs the holiday shopping, the pre-holiday pampering and of course the packing. This can sometimes be a bit overwhelming, especially if you are trying to budget or save your money for when you are away. But there is nothing worse than getting on the plane, opening your first page in your new book, and having that horrible feeling you might have forgotten something.
One piece of advice is always be strict. If you don't love it you probably won't end up wearing or using it. Pack what you know you will 100 per cent wear and nothing else.
Fear not, here is a holiday checklist to help you not forget your holiday essentials.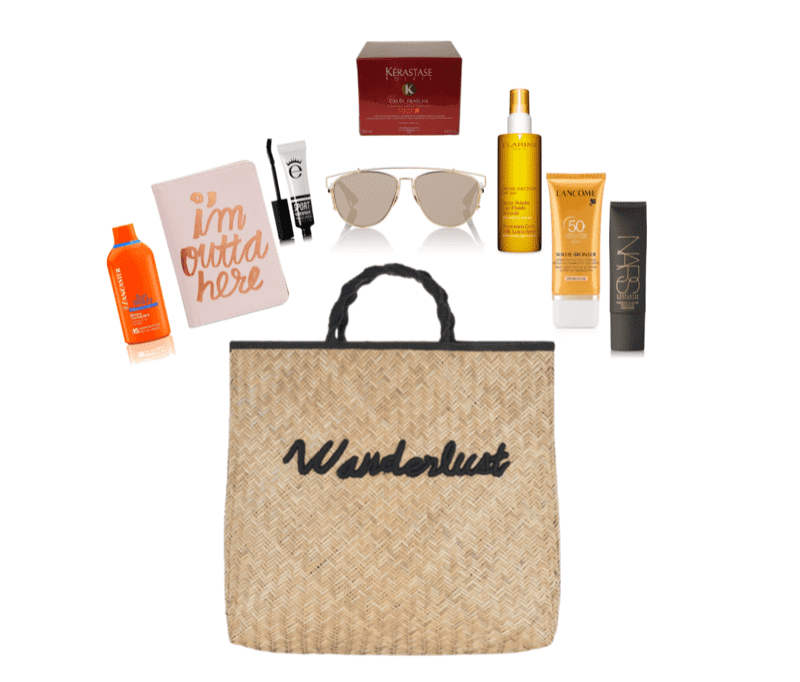 Passport and holiday documents 
It's always best to cover your back, you don't want any last-minute hotel dramas and obviously, you won't get very far without your passport.
Travel adapters
Unless you want to spend your holiday without your hair dryer or phone charger (think of all the missed photo opportunities), this is a big essential.
Sun cream
It is best to apply cream 30 minutes prior to going out in the sun and then re-apply every couple of hours to protect your skin throughout the day.
A book
Lounging around the pool for days on end is the perfect excuse (if we need an excuse) to get lost in a book. Whether you are a romantic type or prefer a thrilling adventure, treat yourself to a bit of peace and relaxation.
Waterproof mascara 
In the heat all day make up can be a bit of an effort. Opt for a waterproof mascara, one that won't smudge and give you panda eyes when you are in and out of the pool, but will keep those lashes looking glam.
Hair protection products
The sun can be a cause for dry, frizzy and damaged hair. You can buy lots of oils and creams that can help re-hydrate the hair after a long day in the sun and will also make it feel nourished and look healthier.
Tinted moisturiser/BB cream
If you prefer a more natural look, BB creams and tinted moisturisers are perfect for holiday trips, and they have the bonus of giving you a bronzed look even if you aren't the best tanner. They can be used as a primer or instead of a heavier foundation.
Statement jewellery
When packing you have to keep it to the minimum in order to fit all your things in your suitcase. One option is to pack a few statement pieces that you can mix and match with bikinis in the day and your night time outfits. Bright summery pieces can help make any outfit 100 per cent more dressy.
Lightweight outfits
There is nothing worse than being in clothes that are sticking to you when you are trying to enjoy a few cocktails in the sun. Kaftan dresses are a perfect choice as they are floaty and can be dressed up or down.
Dressy sandals
The heat and heels can sometimes be a recipe for disaster for your feet, so you could opt for a glam sandal that can dress up any outfit and still be comfortable and fun.
Words: Sophie Knight
We hope our holiday guide has helped you prepare for your dream vacay. Do you have any holiday prep tips? Let us know my tweeting us @Fashion_North!