The main way I express my personality is through the clothes I wear, whether I am at home or going out, my clothing is always a way of feeling confident. My personal style has two sides: one is my at-home everyday casual attire and the other is my going out look, which is always dressy and 90s inspired.
At home comforts
I'm a home body at heart, there is nothing I love more than lounging around all day in a satin pair of PJs and curling up on the sofa with a large cup of coffee and my favourite fashion magazine.
When at home I'm either wearing a matching tracksuit for an athleisure look, or I'm opting for a pair of satin PJs from Miss Guided. The satin material makes them so comfy for a day of lounging around at home, styled together with a pair of fluffy slippers, this makes a perfect relaxed yet fashionable outfit for a day at home.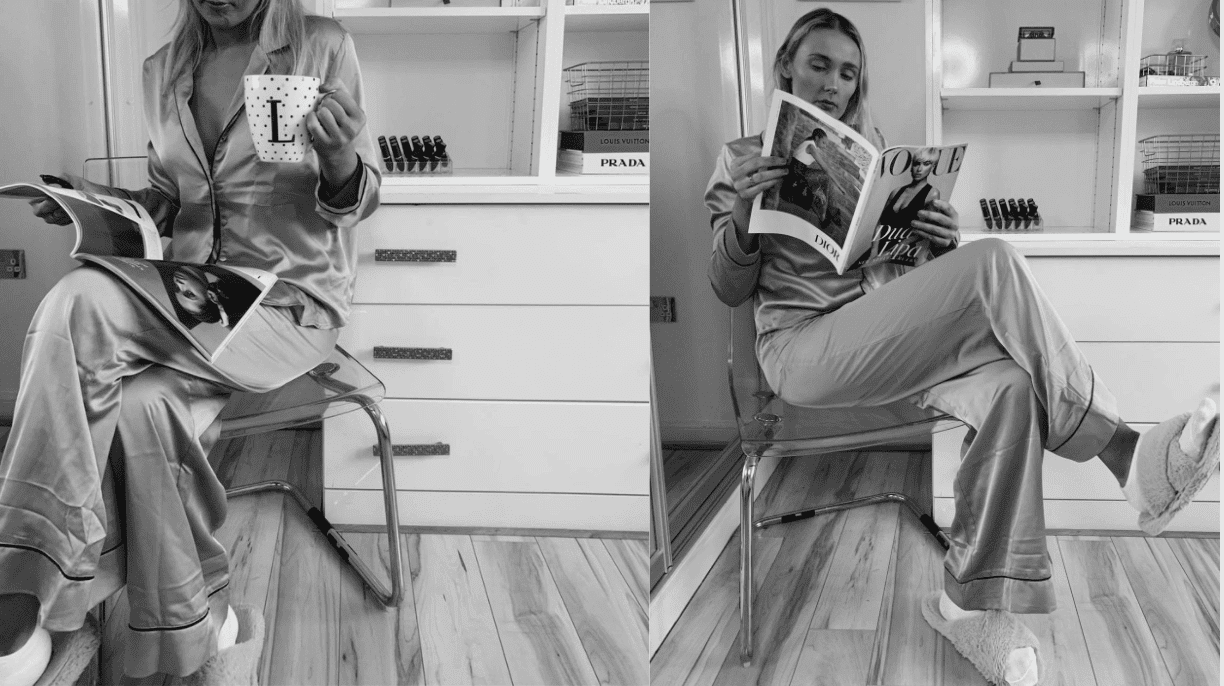 Shop the look:
Pjs: Miss Guided (£36)
Slippers: Simmi London (£16)
Girls night out
The other side of my personality is outgoing and always ready for spontaneous plans with friends. I do not know the meaning of 'jeans and a nice top' for a casual night out with friends, I always dress up for the occasion. Usually sporting a mini dress and an oversized blazer paired together with my favourite accessories; my Prada Nylon bag and kitten heels.
My style reflects the 90s – the inspiration coming from Carrie Bradshaw in Sex and the City as she runs around New York City with a mini shoulder bag and designer dresses.
My going out looks are always girly, trendy and completely my style, I always feel so confident when I'm out wearing an outfit like this. A good leather blazer is an essential in my wardrobe, it can be worn from day to night. Together with mom jeans, a knit jumper and combat boots during the day and then at night with a mini bodycon dress, heels and my go-to accessories for a on-trend going out look.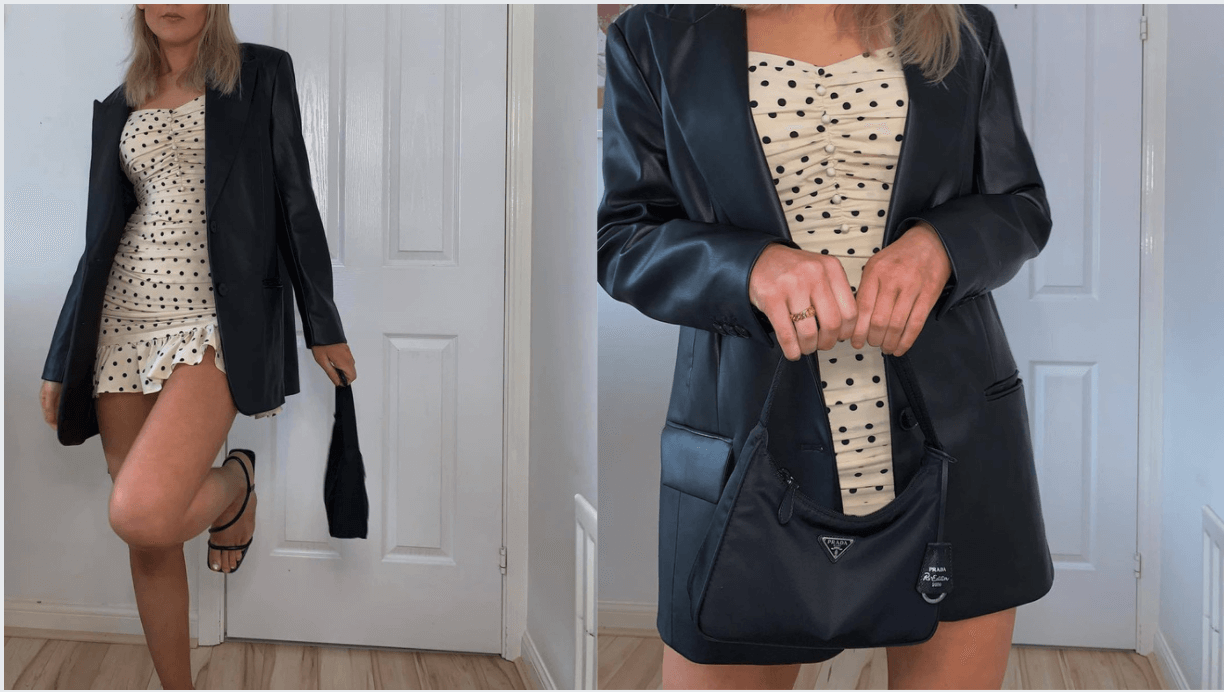 Shop the look:
Dress: In the Style (£35)
Jacket: Zara (£49,99)
Shoes: Asos (£30)
Bag: Prada (£560)