I chose this blue silk scarf, with peacock feather design, as the colour complemented my blue, denim midi dress.
For my first look, I styled it as a head scarf, tied in a bow in the middle. Most silk scarves will work for this look, check some out from Accessorize here.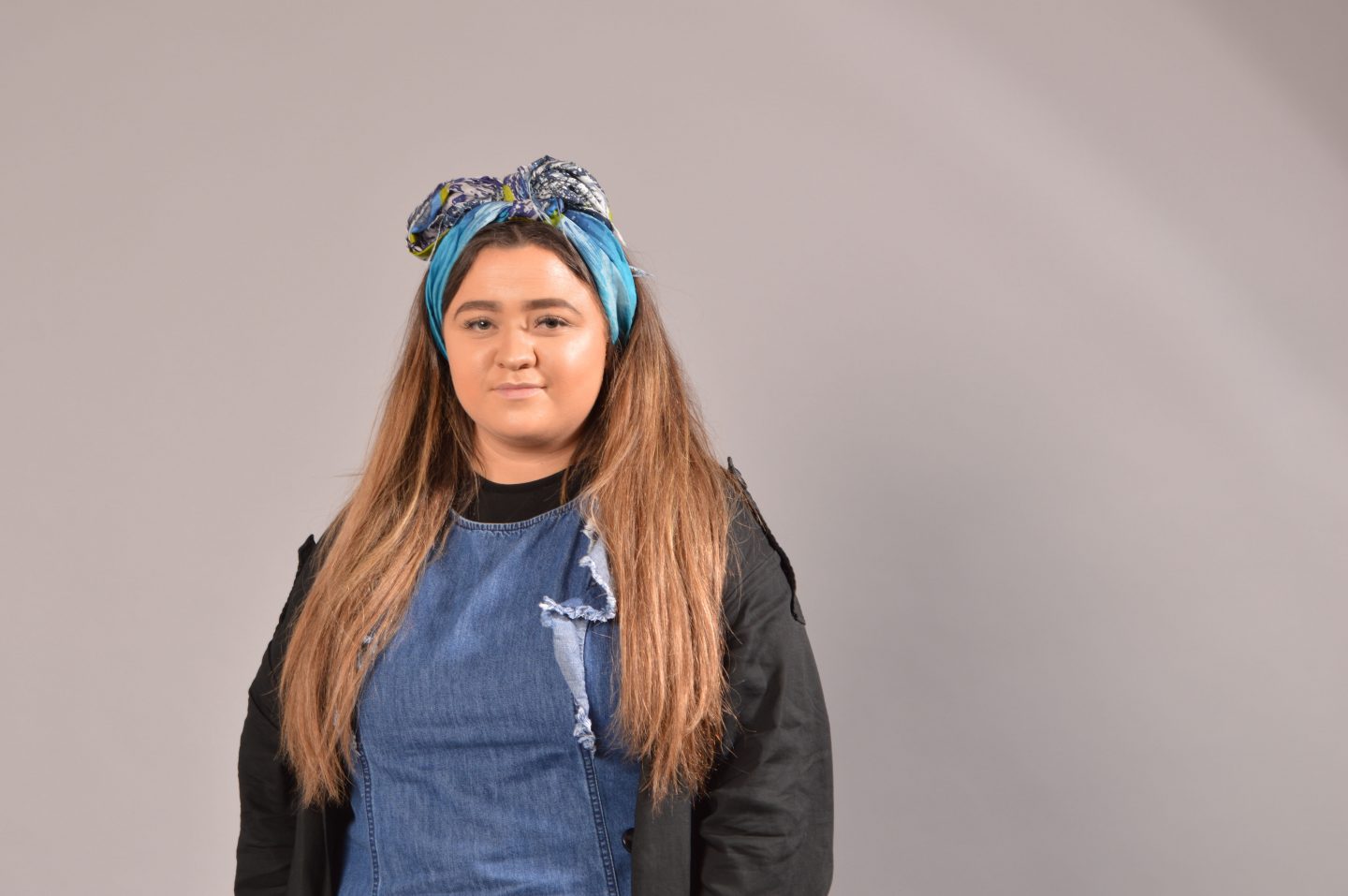 For my second look, I tied the same silk scarf around the middle of my dress, to create a thick waistband. Tied in a knot at the back, any scarf styled in this way will clinch you in at the waist and create a totally different look to your outfit.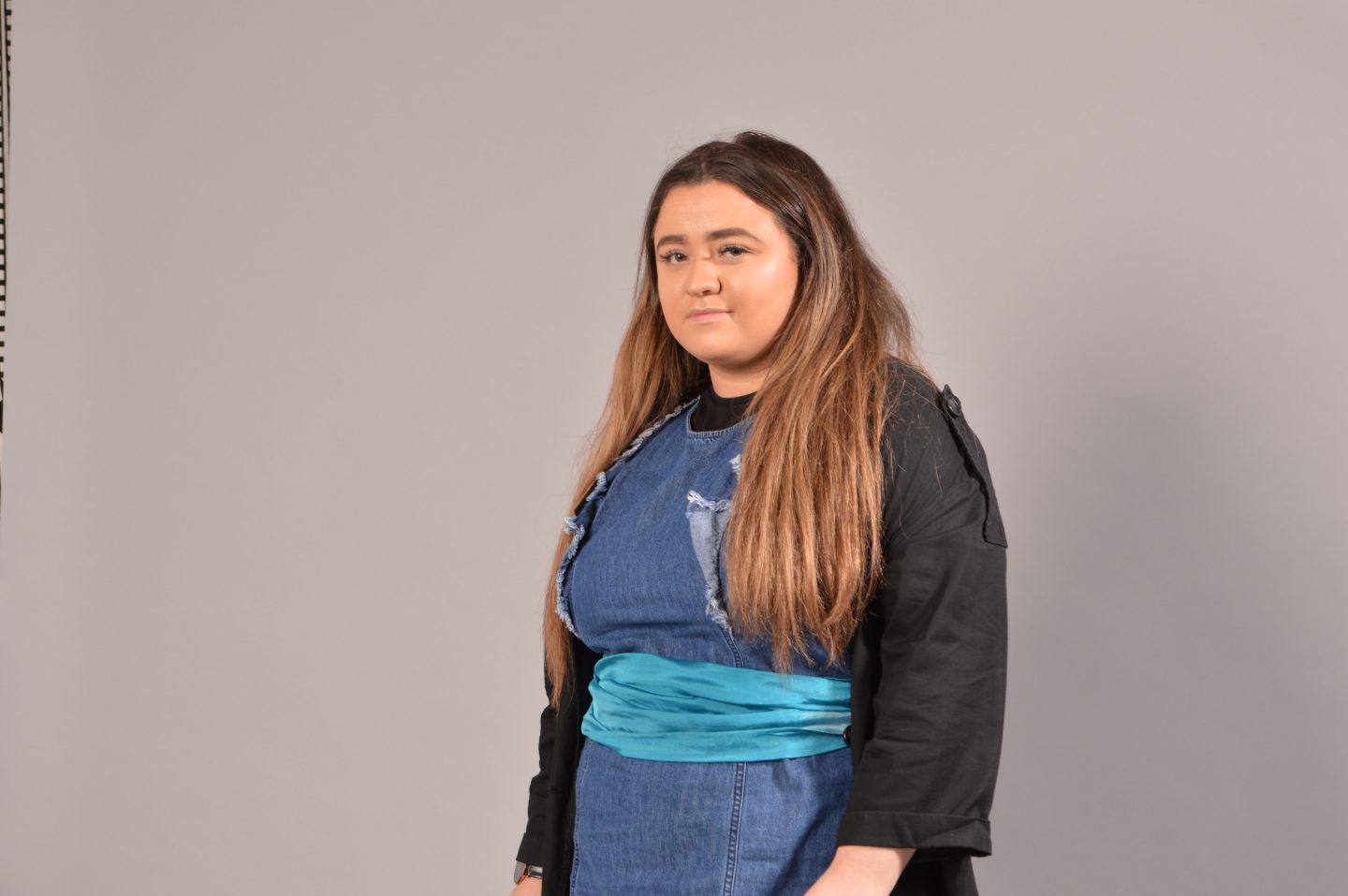 For my third style, I simply tied a black belt round the middle of my waist, on top of the scarf, allowing me to create a top-like garment.