For my outfit, I decided to add a feather scarf. Adding a feather scarf gives a lot of detail and changes the outfit completely. The first look is simply wearing the scarf around the neck.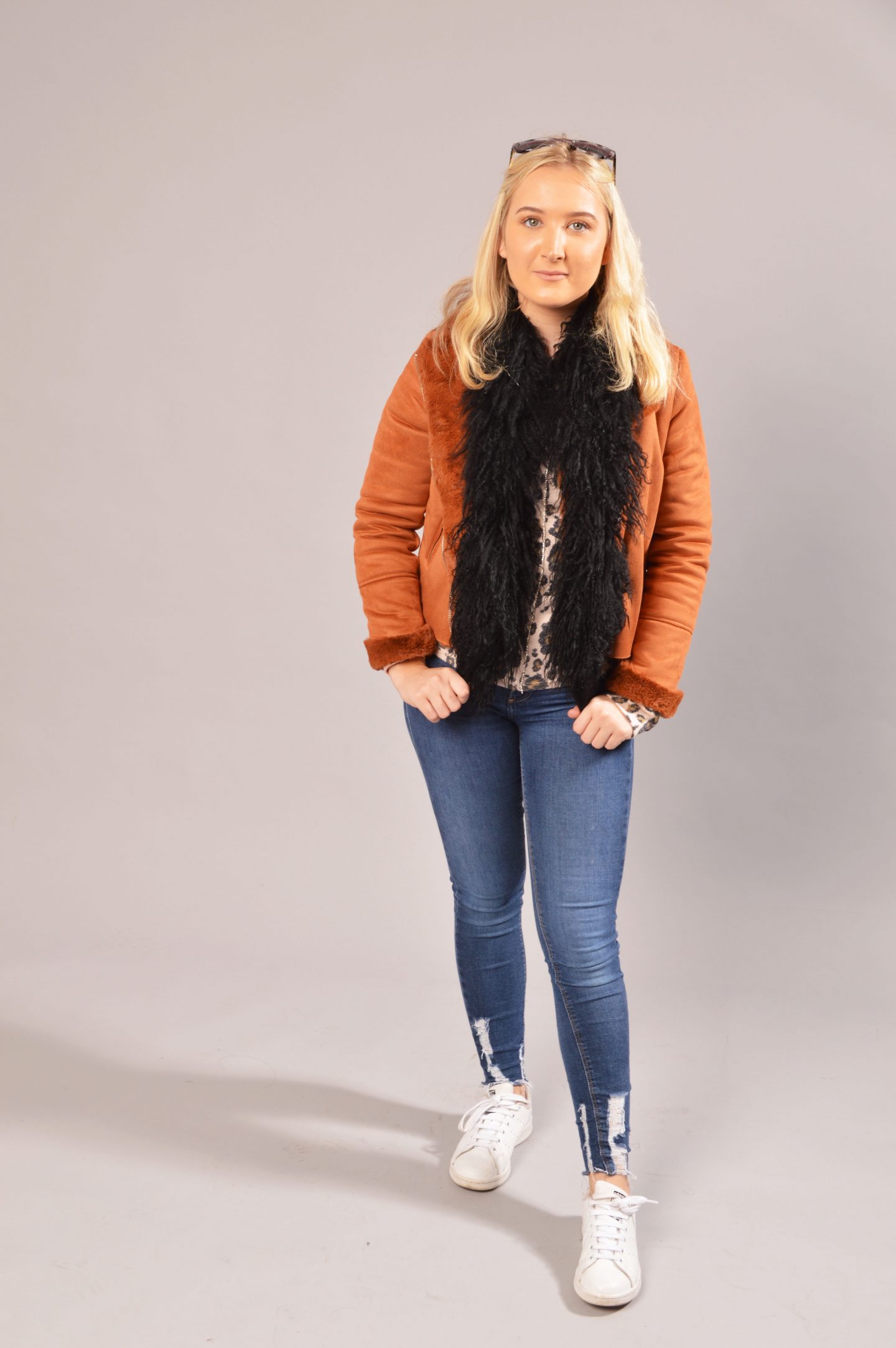 The second look is the same look again, however taking the jacket away. This gives a whole new look to the outfit by taking away the jacket. You can see more of the scarf and draws attention to the leopard print.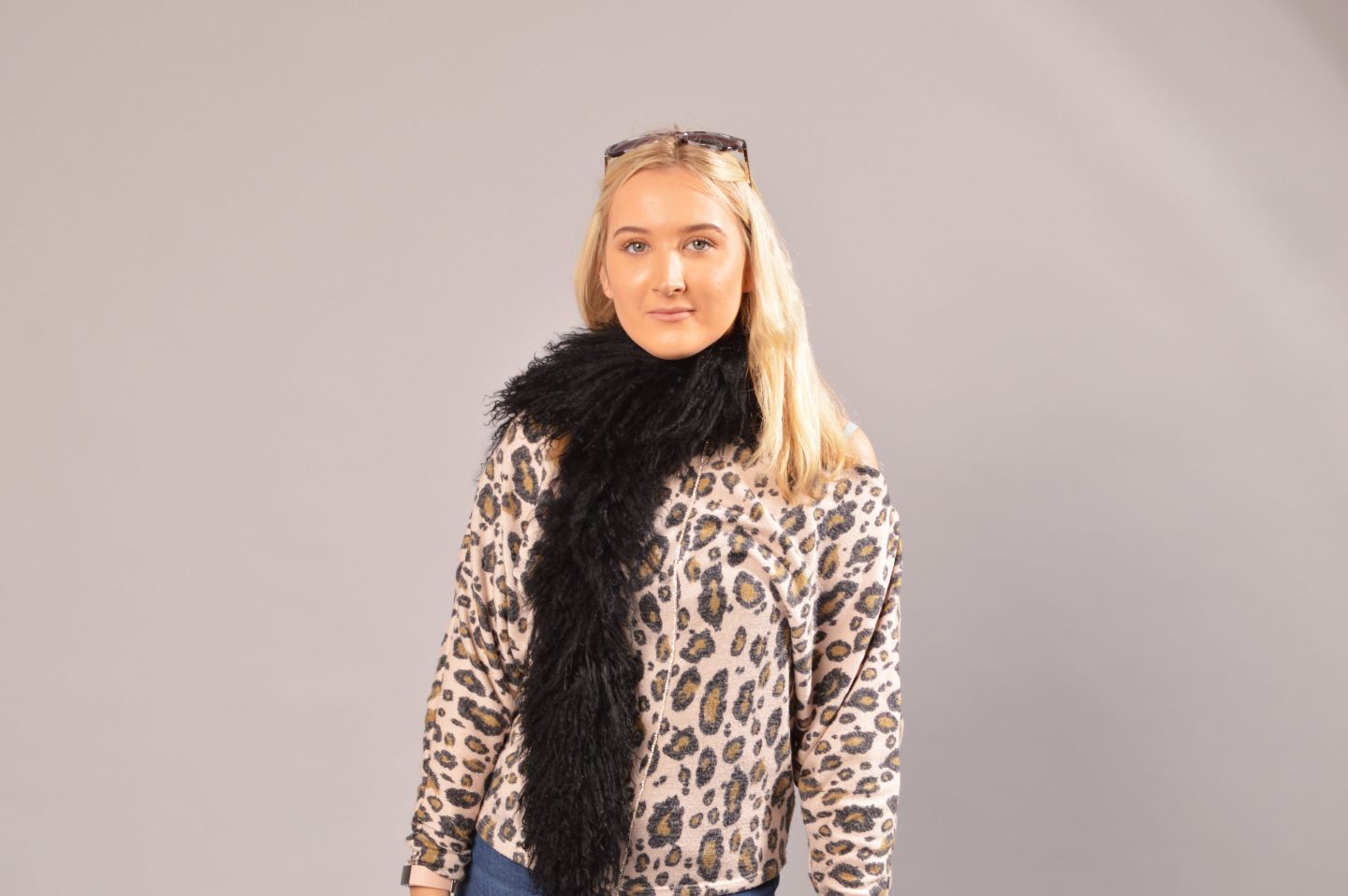 The third look is a more elegant look. This would work better with a formal outfit, however it still works. It is simply putting the scarf over the arms.
Buy a similar scarf from ISawItFirst for £6.25