The 'They're Real!' mascara is advertised by Benefit cosmetics' on their website with the description:
'Lengthens, curls, volumizes, lifts and separates. Our jet black, long-wearing formula won't smudge or dry out. A specially designed brush reveals lashes you never knew you had!'
With this description consumers are expecting this product to be able to transform their lashes completely, and with a price tag listing at £22, the product is setting itself as a high-quality, high-value cosmetic piece.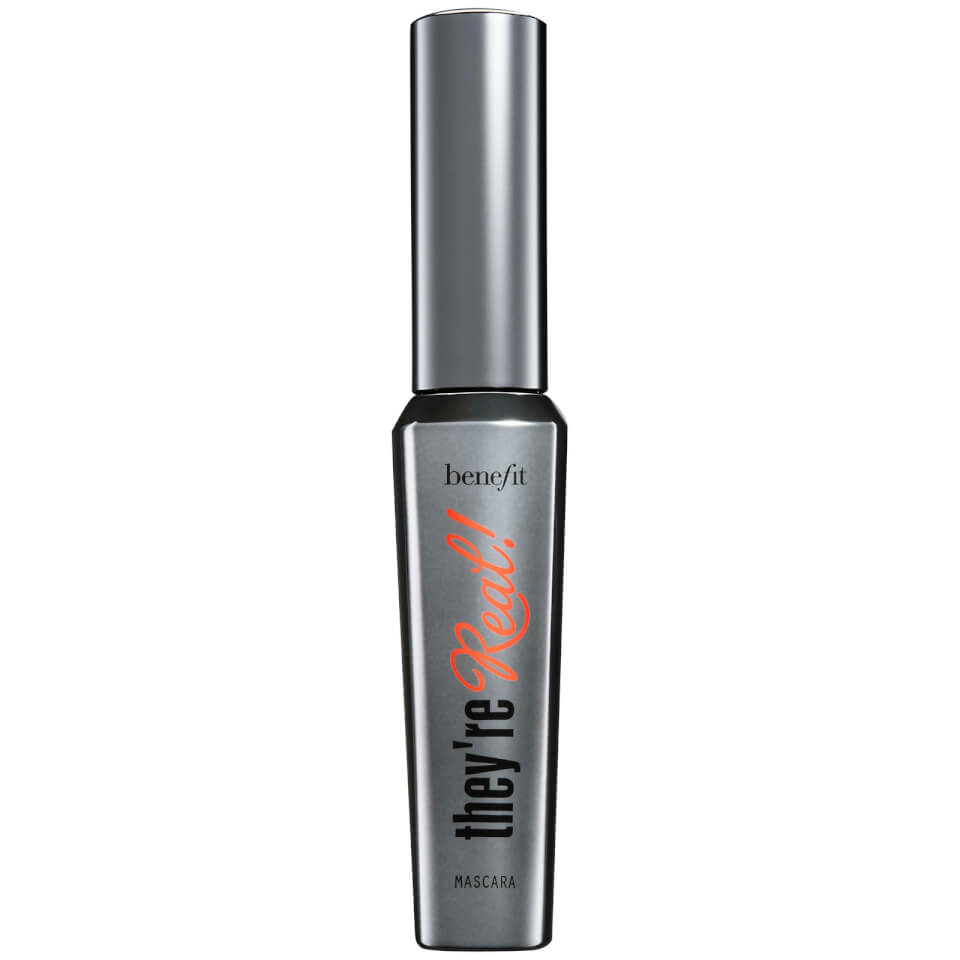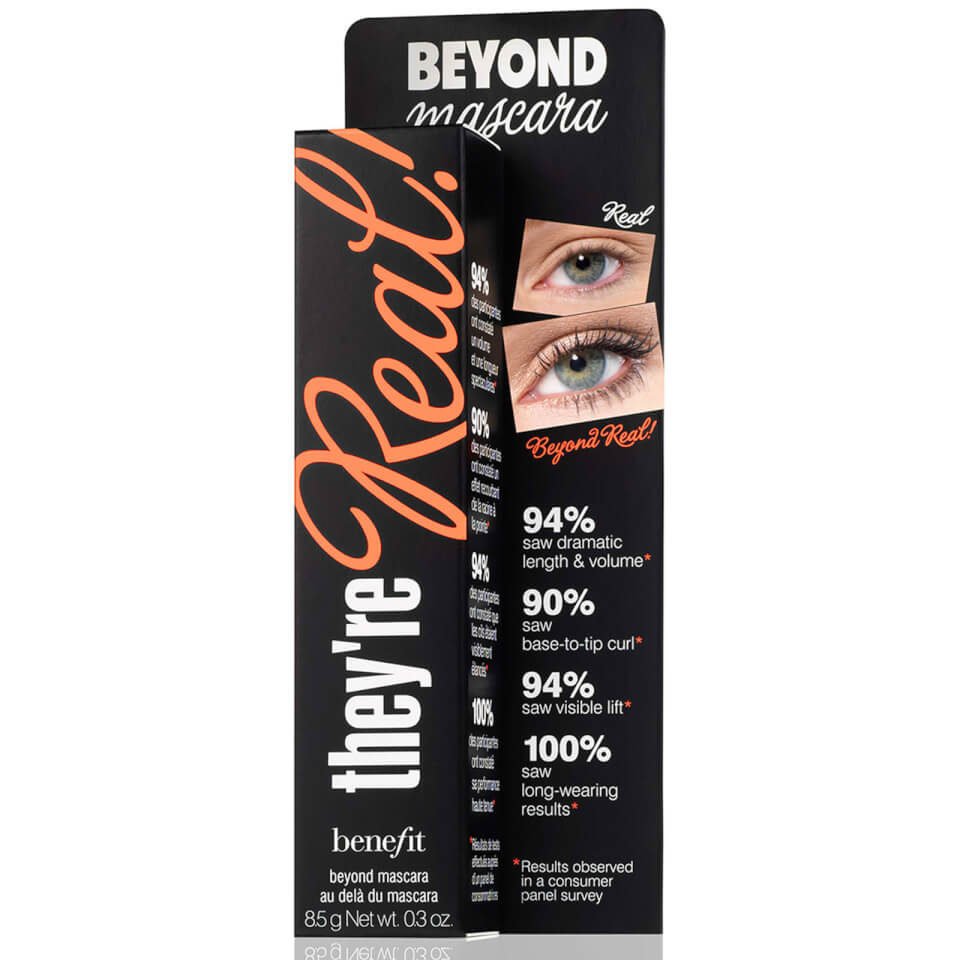 Credit: Debenhams
Percentages from research in a panel survey by The NPD Group Unit and Value on consumer responses has also been included on the product packaging and in the description if purchasing online, all confirming the product does exactly what it says.
Awards for this product have also been listed to justify the price and product standard in the product description featuring big names in fashion and beauty such as Vogue, Allure and NYLON:
Temptalia's Reader's Choice Award for Best High-End Mascara
Women's Health Beauty Awards, Readers' Choice for Best Mascara, 2014
Allure Readers' Choice for Best Mascara (department stores, specialty stores), 2014
NYLON Beauty Award, 2014
Two-time winner for Best Mascara Glammies Award, 2014
Vogue 100 Beauty Hall of Fame
After testing the mascara, we noticed that it is extremely lengthening and definitely curls the lashes. With its spiky appearance, the mascara separates and gives a natural looking finish.
Our only criticism is in regards to the way it feels, it's quite a heavy presence which can be a little bit uncomfortable as the day goes on.
This product earns a rating of 9/10 it does exactly what it says on the packaging: it lasts all day (extremely hard to wash off or smudge), lengthens, curls and volumes but feels too uncomfortable to be an everyday mascara.
I would recommend this mascara to a friend if they are looking for a long-lasting high-end mascara.
Whether this mascara is the one for you depends entirely on your own personal preference! Tweet us your thoughts on this product @Fashion_North.
This item is available to buy online and in-store at Debenhams, The Bridges, Sunderland.