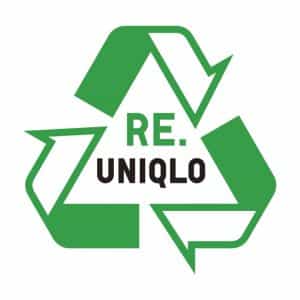 Named, 'Re.UNIQLO' the program is aimed towards reducing the companies global carbon footprint.  Taking old clothes from both UNIQLO and GU, the initiative plans to recycle them into new raw materials, clothes or donate the garments to people in need.
The first garment from this capsule is set to be released this November, and will take the shape of a 100-percent recycled down and feather jacket with a V-neck collar and four possible colour choices.  The collarless design supports the flexibility of the garment, allowing for a unisex design which could be worn layered or on its own.
You can expect even more simple yet stylish garments under this collection to be released, as the initiative may have been in the process as early as 2006 when UNIQLO first began collecting old clothes.  Many of the donations are then cleaned, sorted and sent to refugees around the world. However, as donations started to surge, UNIQLO began using separate bins to recycle its down jackets. Using new technology by textile company Toray, the garment is separated into specific materials and then given a new life in modernised products. Reportedly recycling 620,000 down jackets in Japan during the previous year, and hoping to progress towards a fleece initiative soon.
UNIQLO has regularly provided us with glimpses of how the future for sustainable fashion will look. Previously they've used an alternative denim washing method in order to reduce the wasting of water when working with denim products, as well as making sleek quick-dry polo shirts from recycled plastic soda bottles.
Aside from releasing affordable and fashionable designs, UNIQLOS global product development director, Gentaro Saito, claims the brands main commitment is to increase the percentage share of recycled styles and garments available to purchase in their stores.
What are your thoughts on UNIQLO's sustainability programme? Let us know on Twitter!