What better way to celebrate Valentine's Day than with a glass of Prosecco? If your partner loves a bottle of Prosecco, check out our Prosecco lovers gift guide!
There are so many gifts available for the Prosecco lover in your life. Prosecco is incorporated into homeware, food and beauty products, meaning there is something out there for everyone. You can even add a personal touch with the ability to personalise your gifts on certain websites, making your present extra special. From candles to body creams and nail varnishes, you can have Prosecco at your finger tips!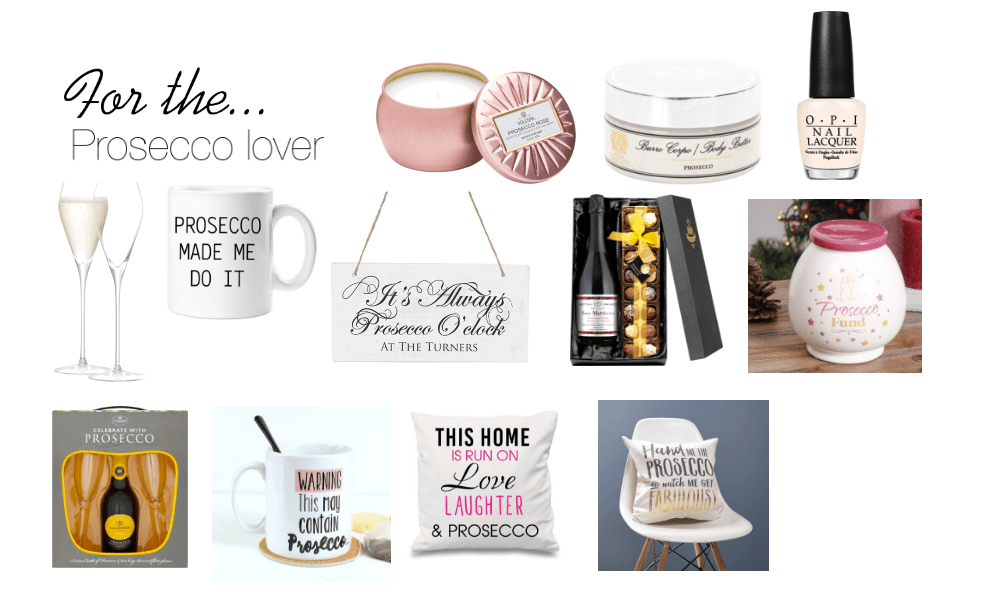 Prices from top left: Voluspa Prosecco Rose candle, £18, nelly.com. Antica Farmacista Prosecco body butter, £30, nordstrom.com. O.P.I nail lacquer in 'Be There In A Prosecco', £12, opiuk.com. 'Prosecco made me do it' mug, £7.15, etsy.com. Personalised 'always Prosecco o'clock' sign, £13, very.co.uk. Personalised Valentine's Day prosecco and chocolates, £43, very.co.uk. Prosecco money pot, £18, notonthehighstreet.com. Prosecco gift set, £13, very.co.uk. Prosecco mug, £19, notonthehighstreet.com. Prosecco cushion cover, £12, etsy.com. Gold Prosecco pillow, £34, notonthehighstreet.com
What will you be buying your loved one this Valentine's Day? Tweet us @Fashion_North!