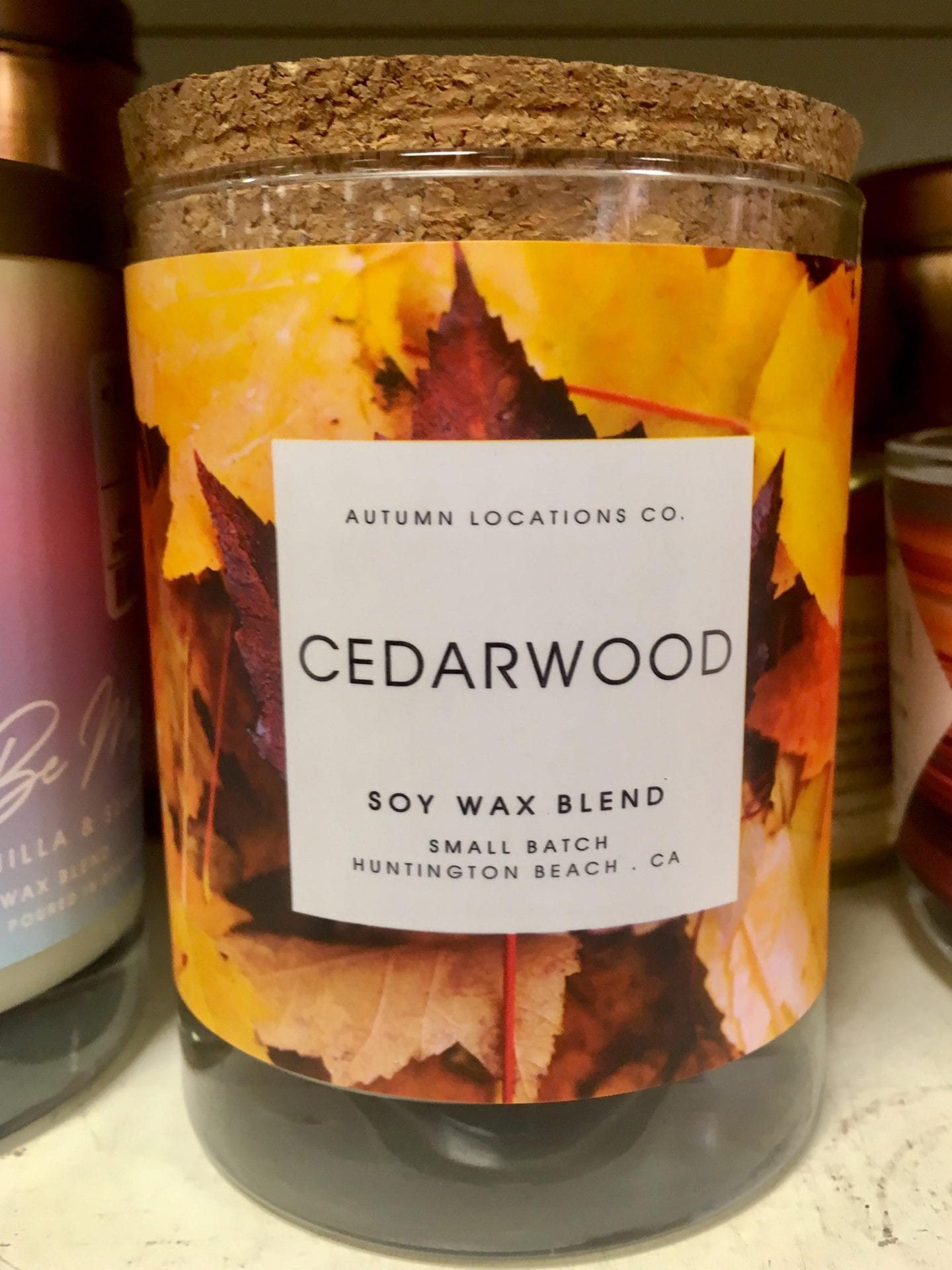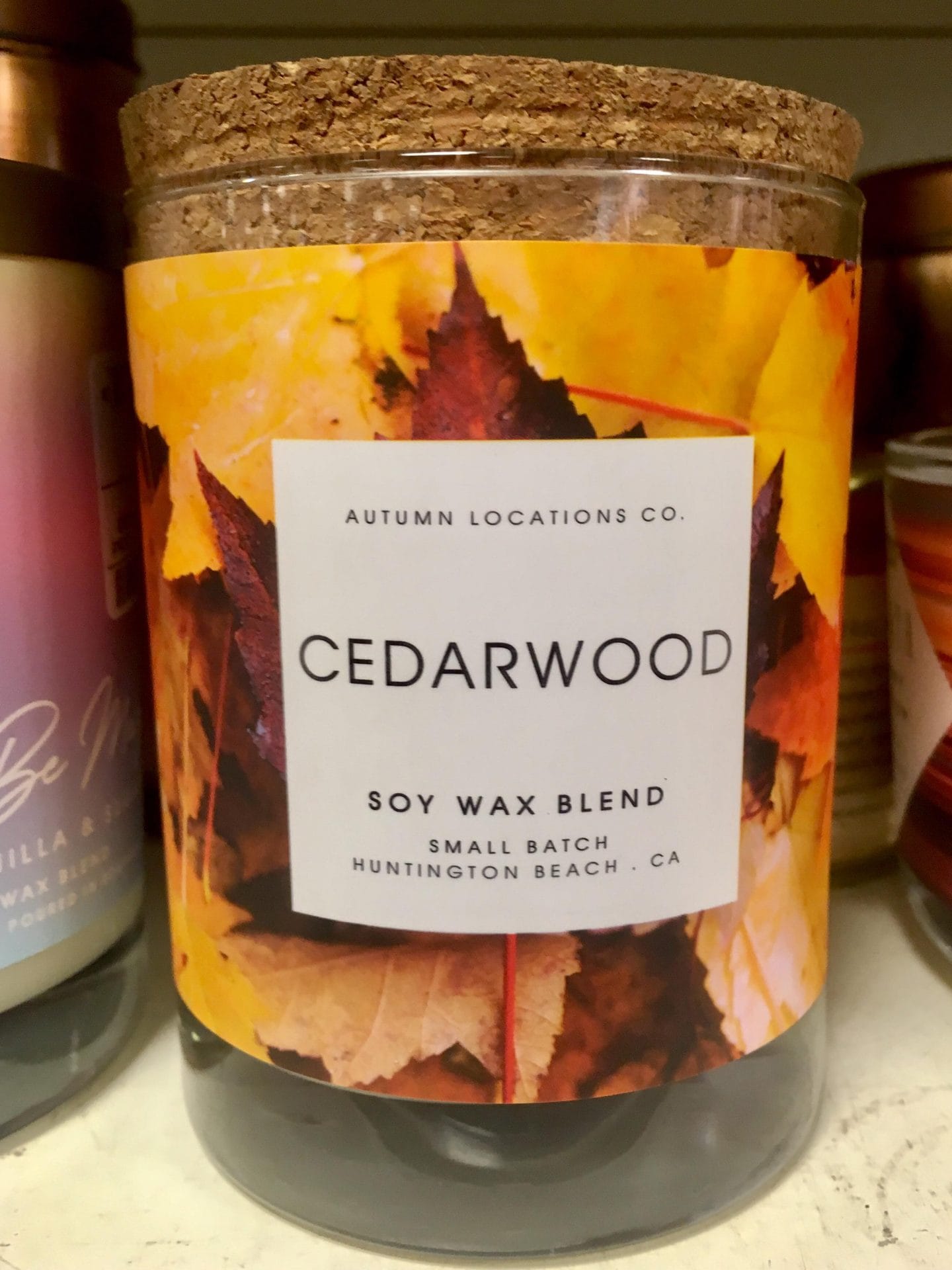 Imagine the moment when you are coming back home from school or work, you're tired, the weather outside is ridiculously windy and the only thing you want to do is to relax.
You're covered head-to-toe in cozy blankets with your hot chocolate, but you feel like something is missing and you have no idea what.
We're saying you're missing candles! At least one candle in your room can change the gloomy atmosphere into a cozy heaven.
Fashion North went into the high street to do the sniff test on some Autumn/Winter candles and you can trust us to find the ideal one for your home.
Clintons
In Clintons, you can choose from various types or Yankee Candles for £8.99 or you can buy a bigger version for £19.99. There are plenty of options to choose from.
The Spiced Orange candle smells very fresh but spicy with citrusy tones.   7/10
Autumn Glow brings to your home the right autumnal mood with a very fresh smell of leaves with a little touch of pumpkin. It smells like an autumn in a candle.    8/10
Icy Blue Spruce is very bracing, like a fresh linen on a freezing winter morning.   9/10
Christmas Cookie is essential during winter and Christmas mornings. You can eat your biscuits and you can also smell them everywhere around you, but we have to admit it could be too sweet for you if you prefer fresh scents.   5/10
Frosted Gingerbread is another candle which belongs to Christmas candles essentials. It smells like gingerbread and the scent returns you back to childhood, and that special feeling of waking up on Christmas Day. It can be yours for £6.  9/10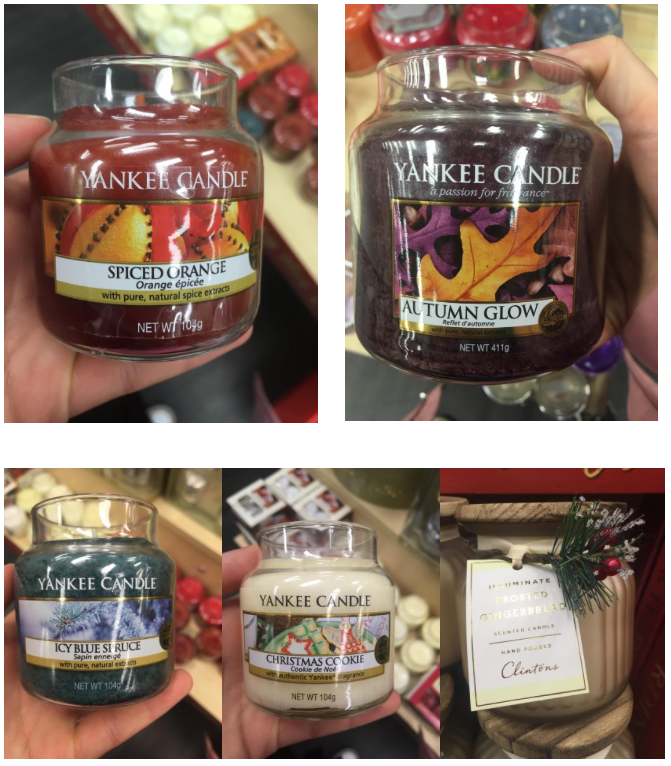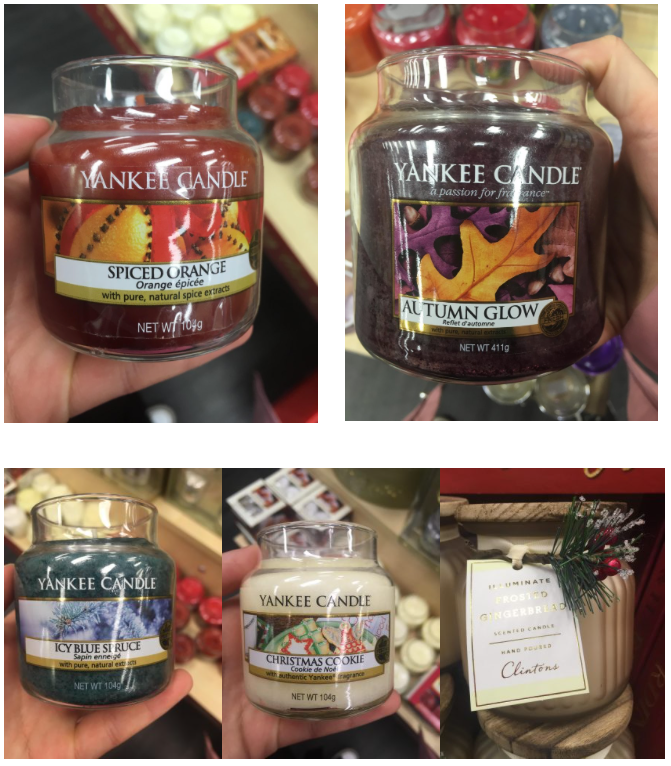 T.K.Maxx
White Pumpkin is another autumnal scented candle. It smells delicious and – a huge plus – it lasts for 42 hours and it costs only £6.99.  10/10
Warm Fireside is fresh fruity candle which is perfect for a cosy autumnal night by the fireplace. It's a quirky, rather than traditional, autumnal scent. Cost £6.99. 7/10
Pumpkin Harvest belongs to the group of pumpkin candles with spicy scent. The package is minimalistic and beautiful. Cost £5.99. 9/10
Cedarwood is a soy candle, smells like morning in autumn when you are walking through the leaves on the pavement. It's fresh, not sweet and perfect for creating an autumnal atmosphere. Cost £6.99. 9/10
The Holly and the Ivy is a fresh fruity fragrance with tones of raspberry and red berries. Cost £9.99. 8/10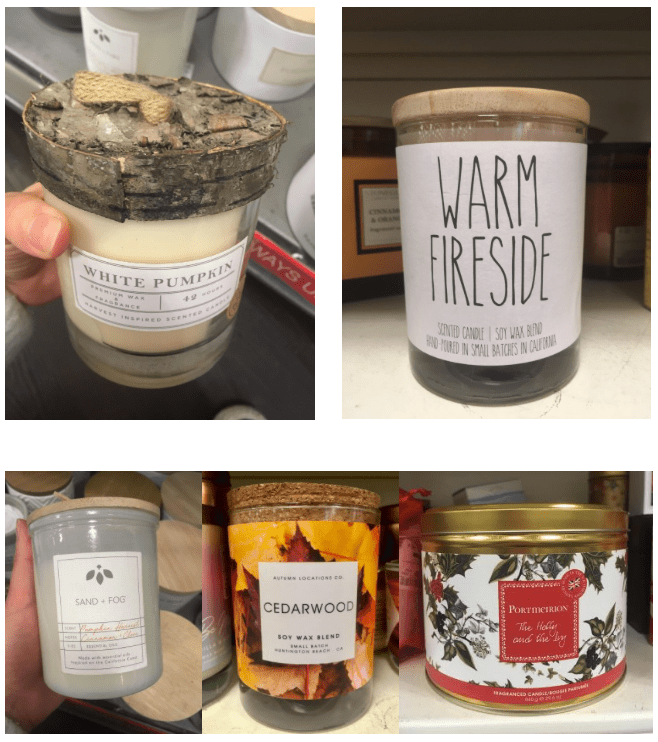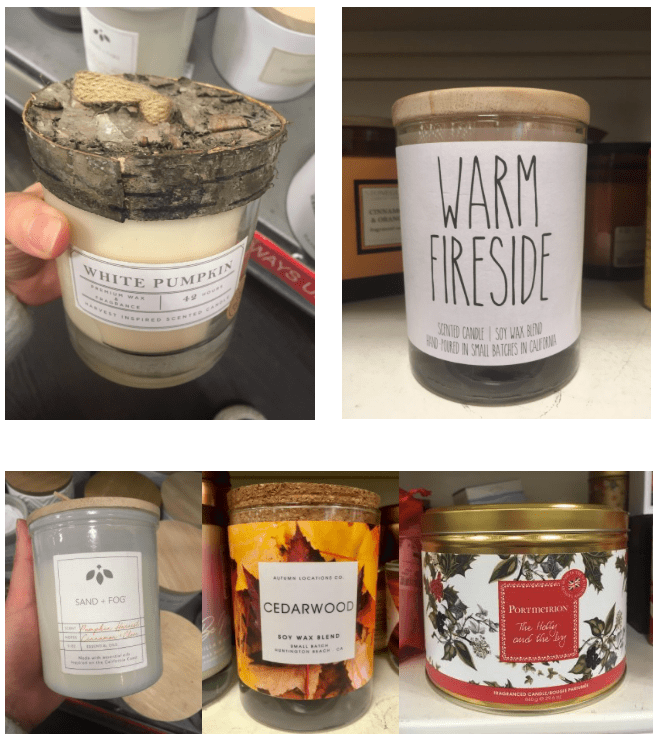 Boots
Boots has quite a selection of various scented candles from many different brands. We sniffed 2 candles from brand Wax Lyrical which cost £8 each and one from Yankee Candle for £8.99.
Tis the Season is a very spicy candle with tones of cinnamon and sweet vanilla. Cost £8. 6/10
Holly Jolly is a mixture of bergamot, peppermint, soft jasmine and wood. Cost £8. 6/10
Yankee Candle's Amaretto Apple candle left us speechless. It smells perfect – like apple with a touch of cinnamon and Amaretto. Nothing is too much in the scent. It's undoubtedly 10/10 from us. Priced at £8.99.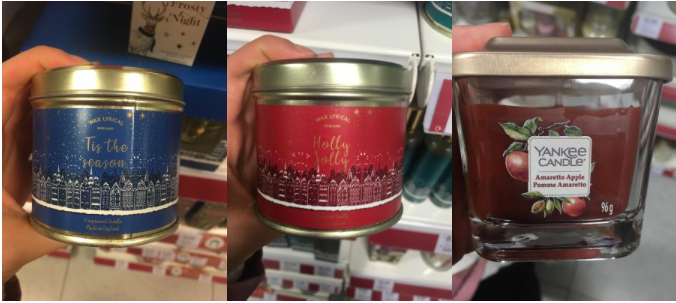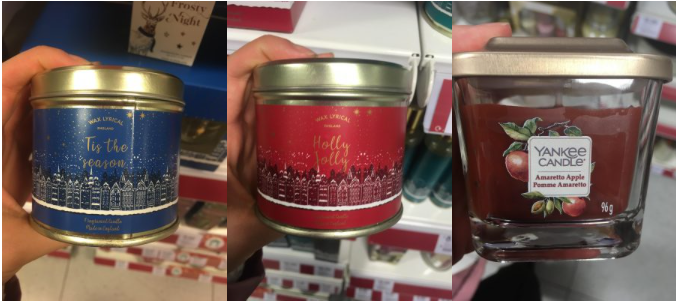 In Boots, you can also buy Zoella's new Christmas range. She also has 2 candles and both are completely different. £7, 50 each
Hot Chocolate smells really like chocolate and vanilla. The scent is very sweet, and it is made for people who adore chocolate and its smell.  7/10
Midnight Wonder is an absolute opposite. It smells very fresh, soft with red fruit tones. Perfect for a cold winter evening.   10/10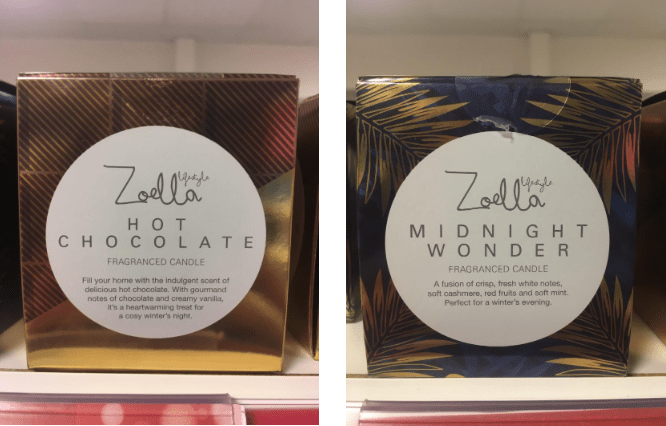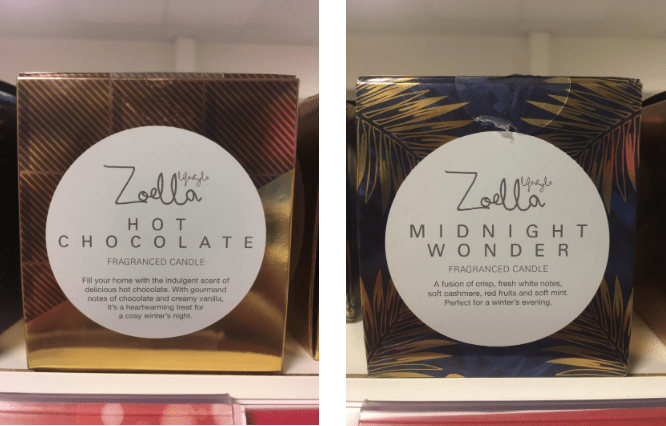 Our verdict:
All of the candles we sniffed were very nice but our 3 absolute favourites are: Midnight Wonder from Zoella, Yankee Candle Amaretto Apple candle and White Pumpkin.
Which one is your favourite? Tweet us at @Fashion_North