Now that the shops are open again, we are all in need of a place to get rid of our old clothes.  
Let's face facts, we've probably grown out of half of our wardrobe – which is perfectly fine by the way, it's been, what? Seven months since the last time we went dancing with our friends. Give yourself a break! Also, a lot can change in seven months. You might have thought you would wear a Juicy Couture tracksuit with an expletive on the backside, and now that might be the worst thing in your wardrobe.  
It's easy for us to advise you head straight to the charity shop once you've filled that big bag they drop through the letter box, but what if you can get something out of recycling and throwing away? Music to your ears? Well, we've put some of our favourite recycling schemes together for you so you can find all the best places to recycle your goods.  
Kicking it off with an old but gold, Lush. The black pot initiative, which started in 2008, is still going strong. The majority of Lush's gels, creams and lotions come in their famous little black pots, the idea is that once you've finished with your product, take it into store where they send it off to their warehouse to be washed, melted and reformed into another black pot ready to be used again.  
Other items made from different materials can also be recycled at Lush for a 50p/c voucher towards a purchase made at the same time. Find out more information here.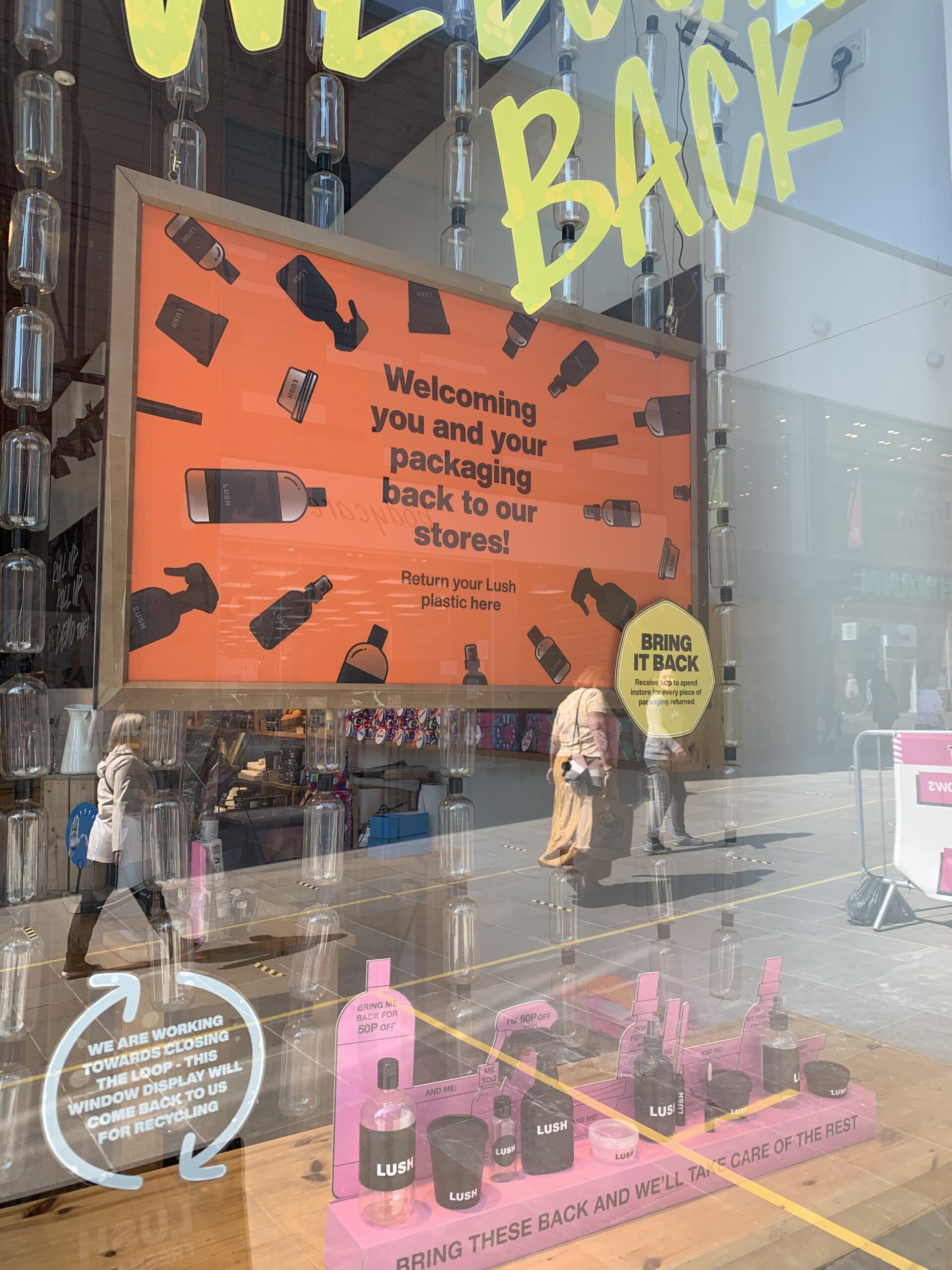 Another popular initiative is the H&M Recycling and Upcycling where you drop off bags of clothing into the bins found instore. H&M will then sort through items and place them into three categories:  
Re-wear — clothing that can be worn again will be sold as second-hand clothes

. 

 

Reuse — old clothes and textiles will be turned into other products, such as cleaning cloths.

 

Recycle — everything else is turned into textile fibres and used for things like insulation.

 
In order to get the rewards for your recycling, simply show your bag of garments at the till and receive a voucher to spend in store towards your next purchase.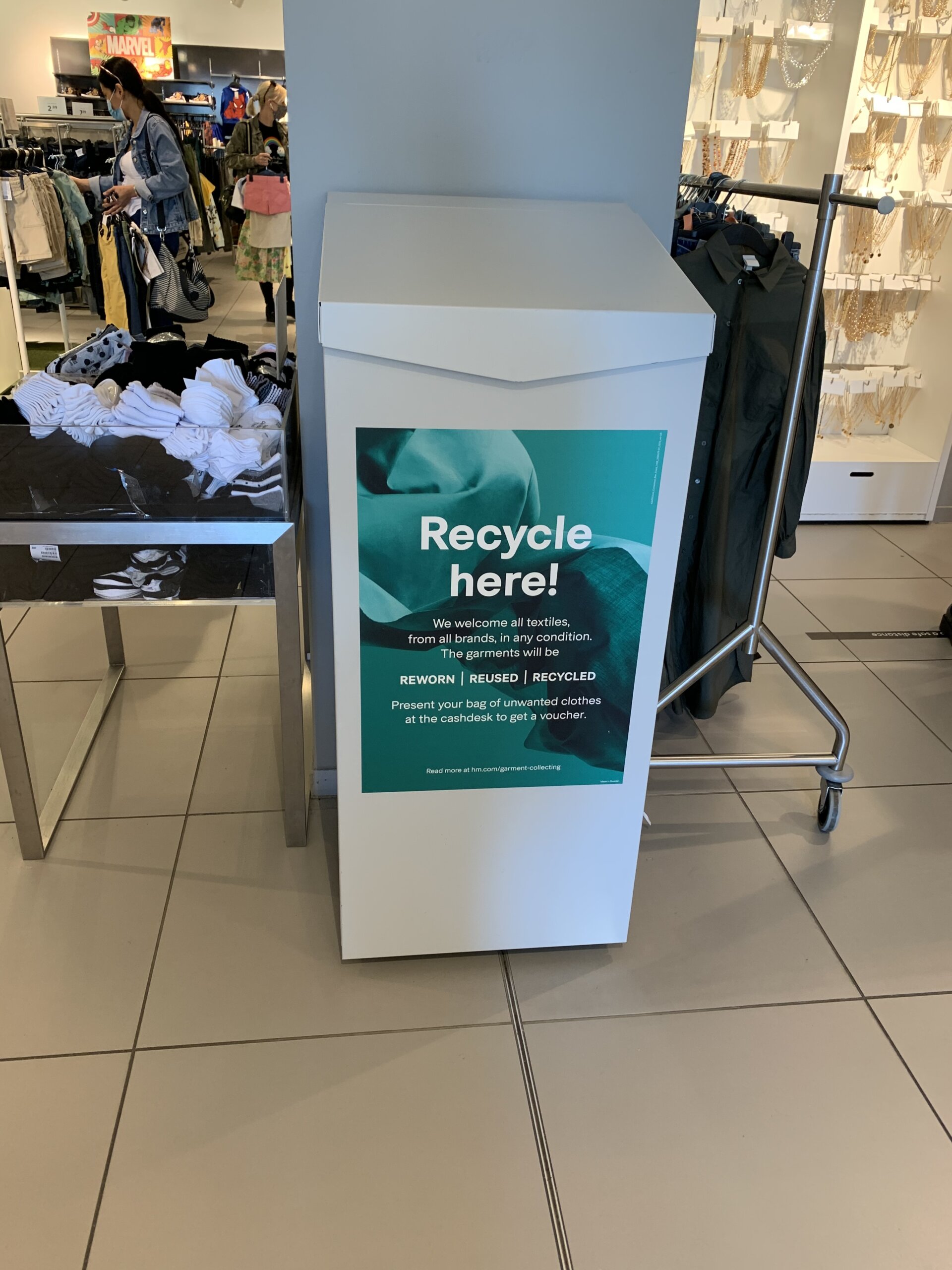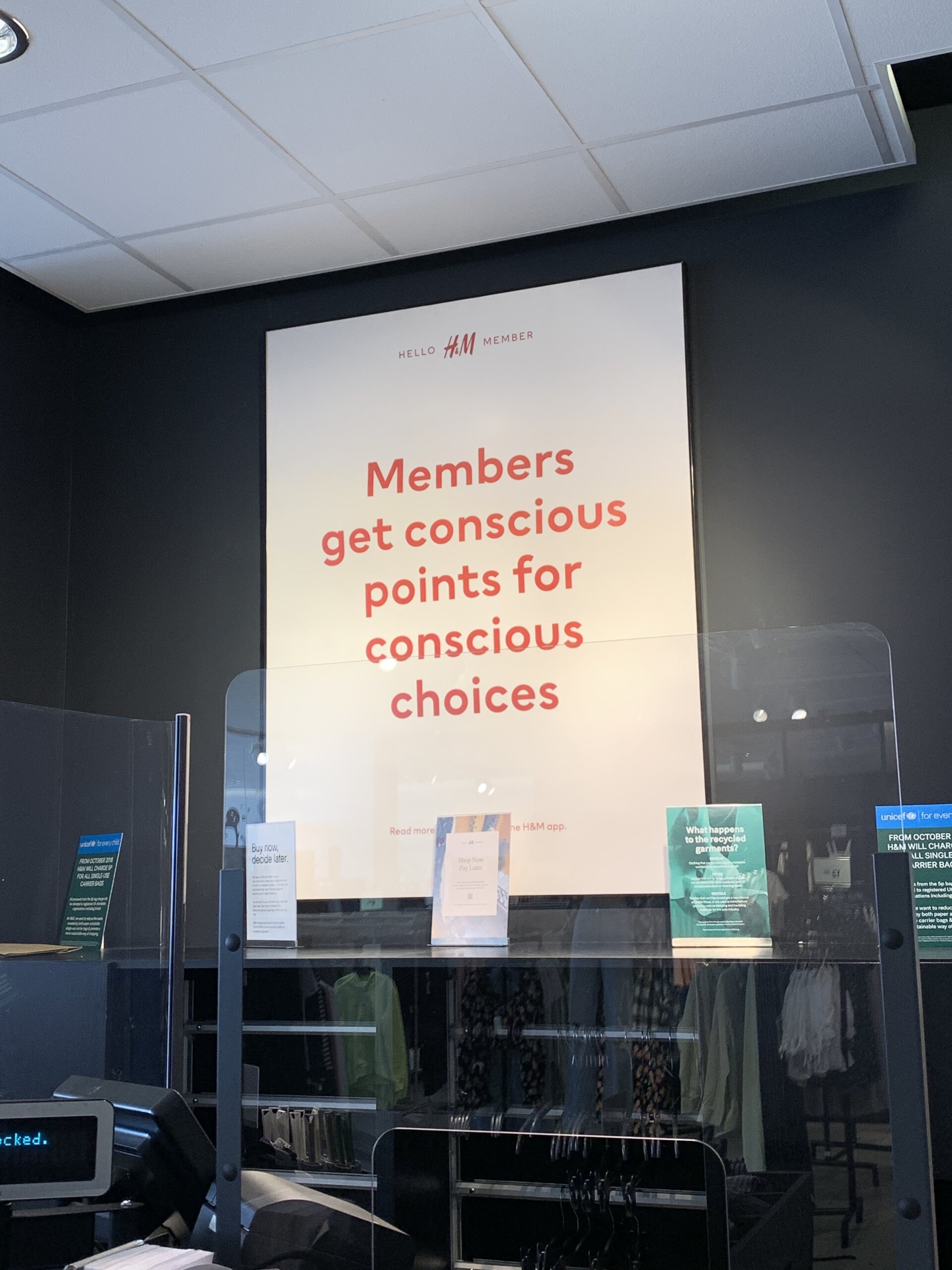 Ever wondered what to do with your old make-up packaging? Maybelline have bins in over 1000 stores in Boots, Superdrug, Sainsburys and Tesco. See below for which items are accepted:  
Compacts & palettes, such as eyeshadows, powders & blushers

 

Mascaras, including the plastic tube and wand & liners such as retractable plastic liners or liquid eye

liners

 

Lip products, such as plastic lip gloss tubes or bullet lipstick tubes

 

Plastic tubes & bottles such as foundation or concealer tubes

 

Other makeup packaging such as caps, pumps or trigger sprays

 
Although most of your items will be accepted, make-up brushes and nail polish are both not currently accepted in the scheme. Click the link here to find your nearest store.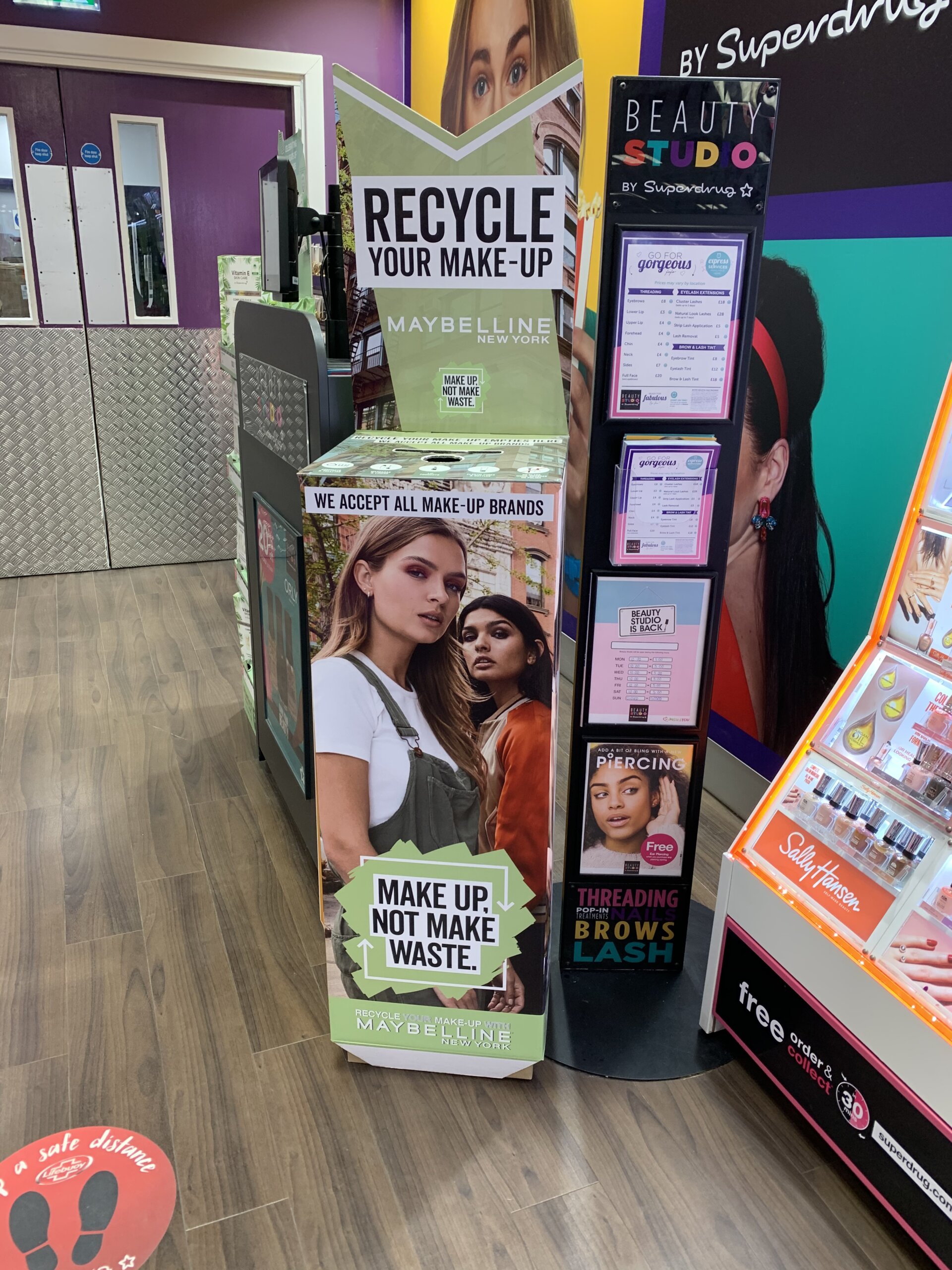 To get some points out of your empties, head to Boots for their recycle scheme. Boots say 'beauty, wellness, healthcare or dental products that you can't recycle through your household waste.' The best thing about this scheme is the points! For each item you recycle you will receive 500 points which is the equivalent of £5 Advantage Card points. Find out more here.   
Charity shops are the obvious place for giving away unwanted items and knowing you're helping charities and allowing more people to enjoy an item you no longer need or want should be incentive enough to donate.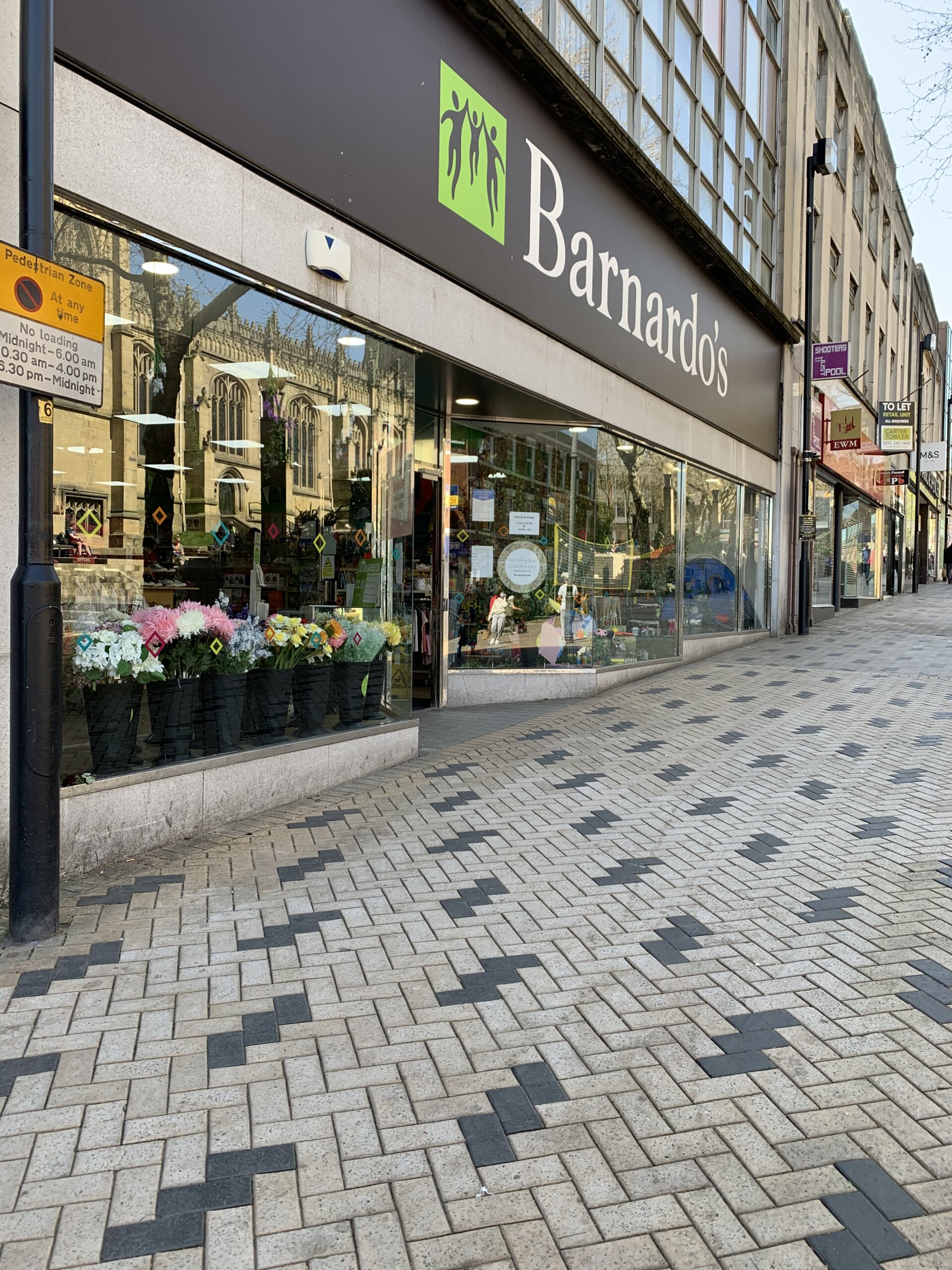 The Body Shop have also got on board with recycling. When in store, simply drop your empties into the bin and let the Body Shop and their partners TerraCycle do the rest. The Body Shop has also launched a refill program which is currently only available in one of their UK stores, in London. If you're ever visiting the capital, pick up a 250ml aluminium bottle and fill it with one of their shower gels. Once the bottle is empty, just rinse it out and take it back in store.  
Where is your go-to store for recycling products? Let us know on Twitter @Fashion_North!