With 2018 only two days away, we here at Fashion North felt it was only right to reflect on some of the most bizarre fashion trends of 2017. From terrible transparent trousers to double denim disasters, we've been shocked and appalled at some of the styles we've seen both on the runway and on the high-street.
Check out this year's roundup of the worst fashion fads and cross your fingers that they don't reappear in 2018.
1. Topshop Clear Knee Panel Jeans: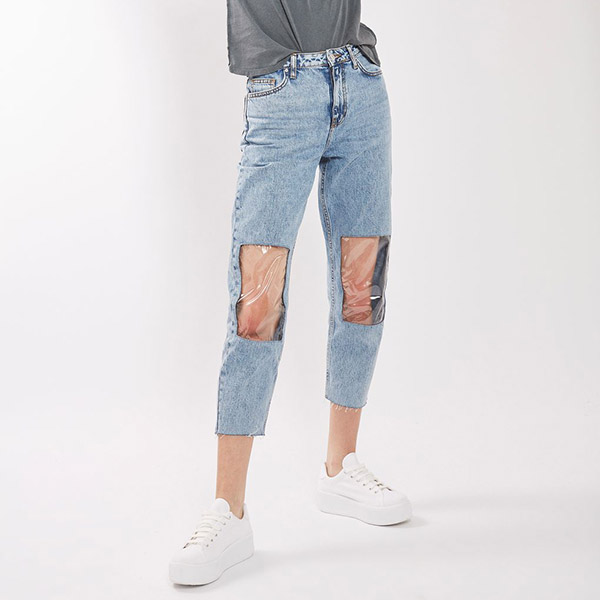 Image Source: Nordstrom
When Topshop launched these clear knee panel jeans back in March, it caused a lot of people to scratch their heads and ask one very simple question, why? Jeans with holes in are nothing new but these pants seemed to take that trend one step further by actually filling the patch with plastic … weird right? Thankfully, these jeans didn't catch on, no surprises there, and it wasn't long before the trousers were removed from the store's website. If only it were that easy to remove the image from our brains.
2. Miu Miu Pink Kitten Heel with Crystals: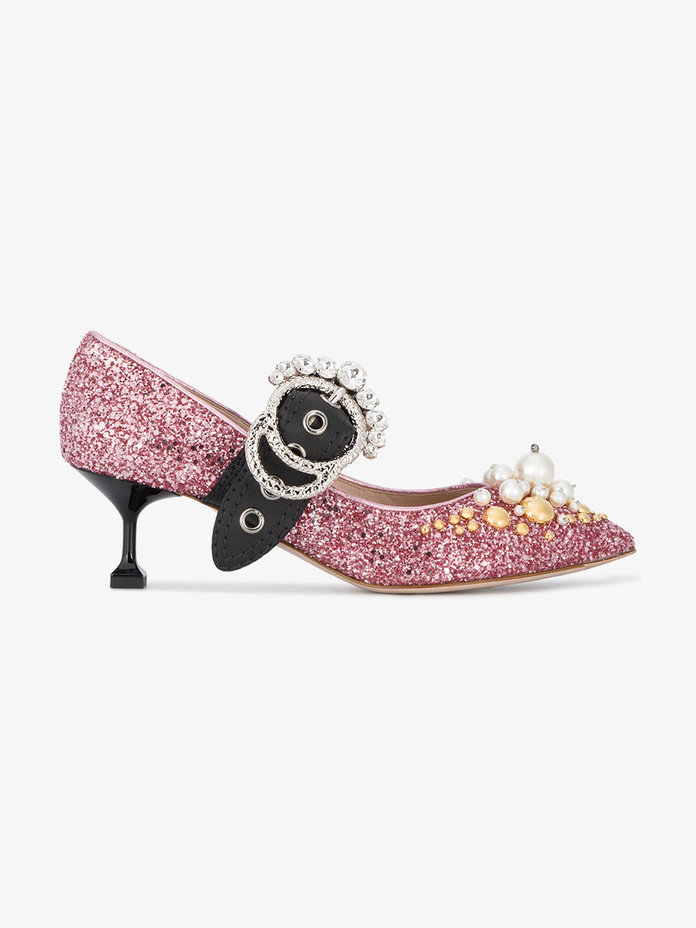 Image Source: Browns
The kitten heel saw a return at the beginning of the year with the likes of Vogue and Theresa May pioneering their comeback. It was only right that designers such as Mui Miu put their creative spin on the feline footwear, or was it? Adorned with glitter and faux-pearls, Miu Miu's take on these controversial love them or hate them shoes, had us feeling more drab than fab. Complete with a chunky black leather strap, these heels are guaranteed to stay on your feet, unfortunately.
3. Urban Outfitters Extreme Crop Tank Top: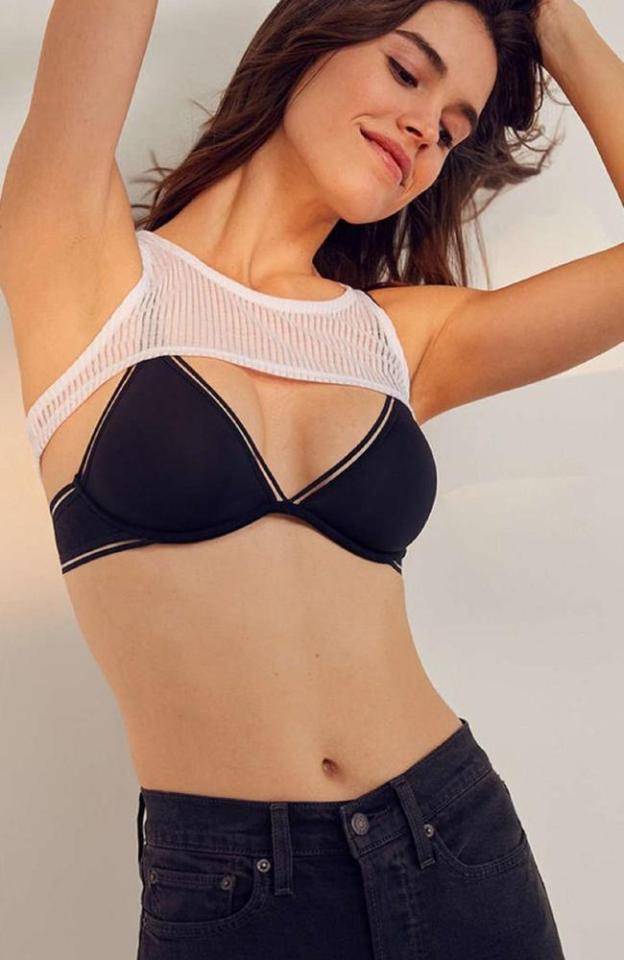 Image Source: The Sun
Urban Outfitters shocked the world of fashion when it released its extreme crop tank top, and they weren't lying with its name either. Dubbed as the extra-sexy way to layer, the minuscule garment was so small it covered, well… nothing. But, perhaps what was more shocking was the price tag. Retailed for £13, it raised the question: what are customers actually paying for? More like a necklace than a t-shirt, this trend, thankfully, didn't take off and the retailer soon removed the item from their website.
4. Balenciaga's IKEA Bag: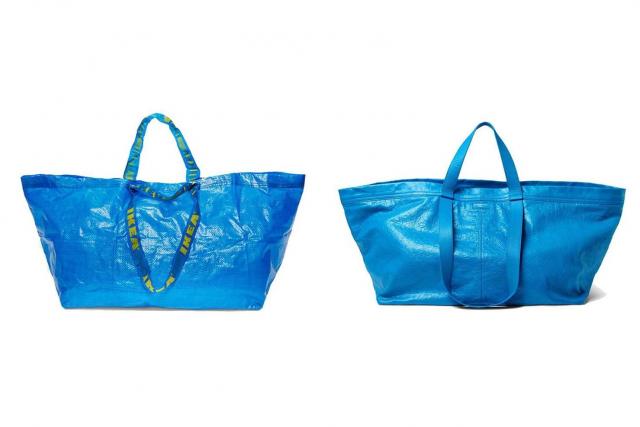 Image Source: Mad Art Lab
The launch of Balenciaga's £1,705 blue tote bag in April led to an online meltdown as users pointed out the eerie similarities to that of IKEA's blue 40p shopping bags. Whether this was intentional we are unsure, but due to the likeliness of the two bags, it's hard to deny that there was some sort of inspiration drawn from the furniture store. Fortunately, this trend ran as more of an online joke than a fashion must-have, although a few people were spotted using the bulky shopping bag outside of stores, and calm was soon restored.
5. Mulberry's Duvet Poncho: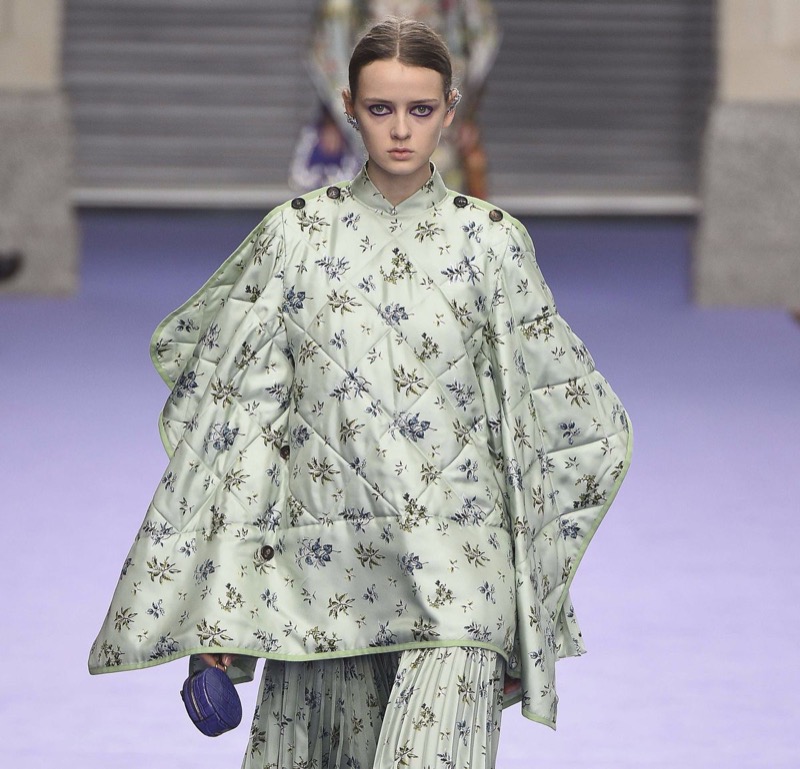 Image Source: Mashable
London Fashion Week saw the introduction of Mulberry's Duvet poncho and it certainly raised some eyebrows. While we're all for lazy days and staying in bed, this garment certainly goes one step further and actually allows you to wear a quilted duvet on the go. For creativity, this earns a 10, but in terms of practicality, lets just say we're not so sure this is something you'd want to be doing your weekly shop in.
6. Christopher Kane Crocs: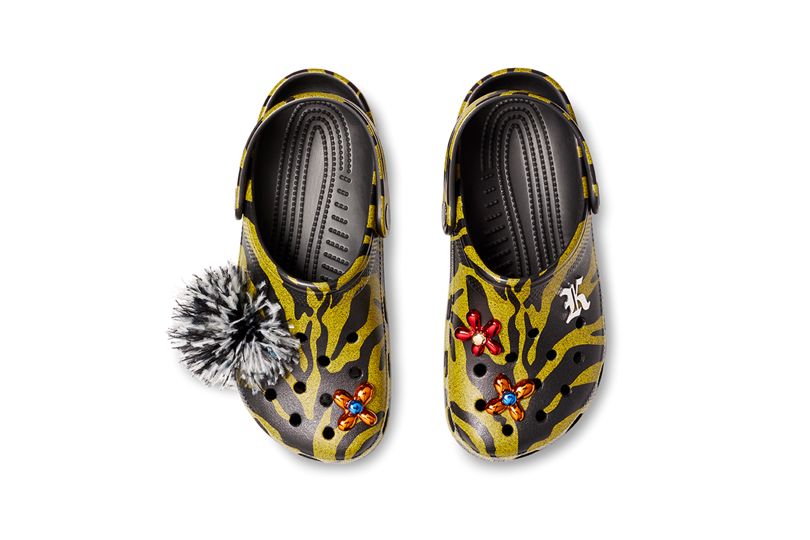 Image Source: Crocs
Just when we thought Crocs had been left in the long distant past, designer Christopher Kane sparked a revival by featuring the shoes in his Spring 2018 collection. Decorated with rhinestones, pompoms and a bold tiger print, these shoes are waving the flag for the rising ugly fashion trend and we're not a fan.
7. Topshop Clear Plastic Jeans: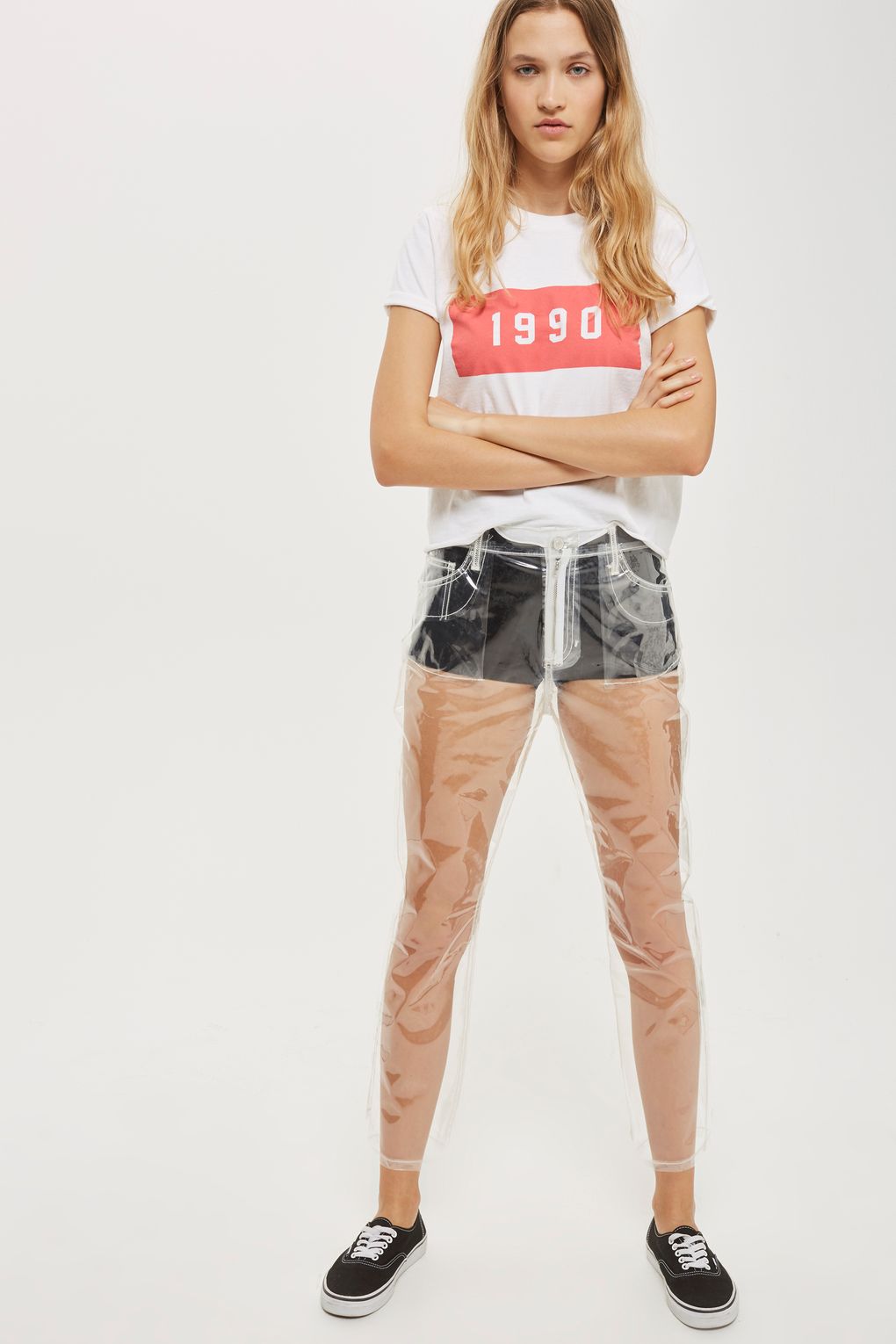 Image Source: Daily Mail
We thought we had seen it all when Topshop launched its clear knee panel jeans, but the high-street giant managed to outdo itself a mere matter of weeks later when they began selling clear plastic jeans.
Completely transparent, these jeans were more of an anti-jean given the fact they covered absolutely nothing. Bizarrely, these trousers did sell out and that comes as quite a surprise as they retailed at a staggering £55.
The point? Well we can't really see one, take the pants off and you can more or less get the same effect for free. Thankfully, now that winter is upon us, we doubt we'll be seeing these jeans out in public anytime soon – here's hoping it stays that way.
8. Moschino Candy Crush Swimwear: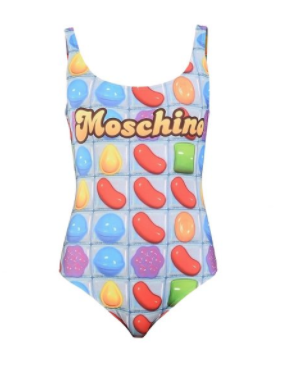 Image Source: Moschino
If you own a smartphone, it's highly likely you were playing Candy Crush Saga at some point. But perhaps one thing we were not expecting when lining up the confectionary characters was actually wearing them.
Much to everyone's surprise, earlier this year, Moschino formed an unlikely partnership with Candy Crush to release a special fifth anniversary capsule collection, featuring a swimming costume, backpack and phone case. Unless you had an overwhelming obsession with the mobile game and were open to admitting it, we're not so sure who would willingly spend £159 on this swimsuit. Perhaps that's why it was only available for a limited time.
9. Thong Jeans: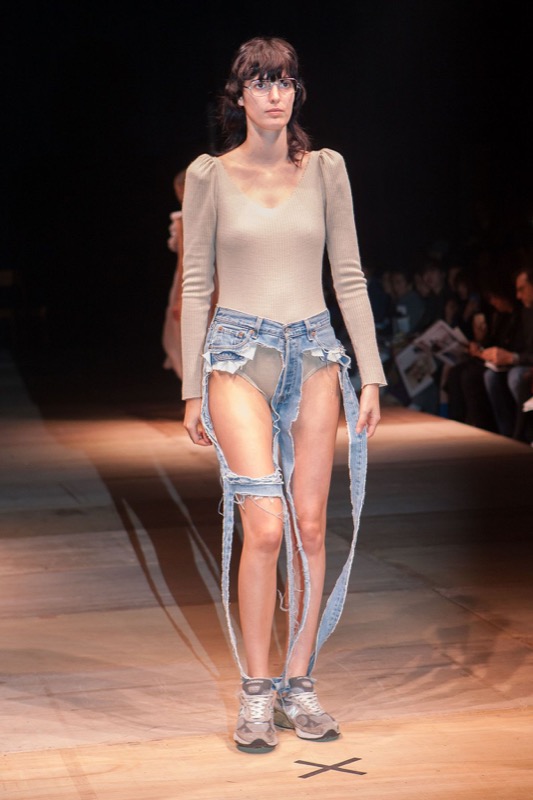 Image Source: Huffington Post
Arguably the most scandalous and ridiculous jean trend to emerge this year was the thong jeans. Debuted at Amazon Fashion Week in Tokyo, this risqué style is, quite literally, pants. Leaving nothing but the seams, this design has us wondering why anyone would want to waste material in order to create something that looks like it was thrown into a shredder. If you want our advice, save yourself some money (and dignity) and invest in a pair of bog-standard ripped skinny jeans. A trend we're certain will never go out of style.
10. Rihanna's Plastic Wrapped Shoes: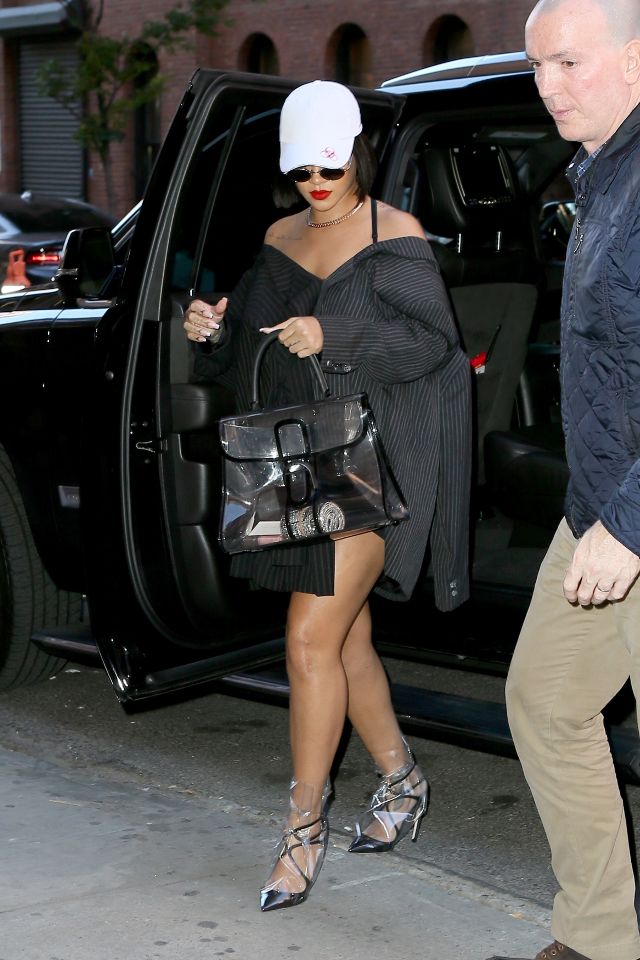 Image Source: Who What Wear
We don't know what caused the obsession with plastic this year, but when it comes to Rihanna and fashion, it's usually a match made in heaven. Unfortunately, the only wild thoughts the singer gave us when stepping out in these plastic wrapped shoes was what? and why?
Not only do we not understand the purpose of the plastic wrapping, we don't see the practicality of it either. It's almost as if the popstar was so excited to wear the stilettos she decided to leave the packaging, in which they were delivered in. Much like the annoying sticker on the bottom of a new pair of shoes, we feel these heels would be better if the plastic was removed all together.
11. Double Denim Jeans: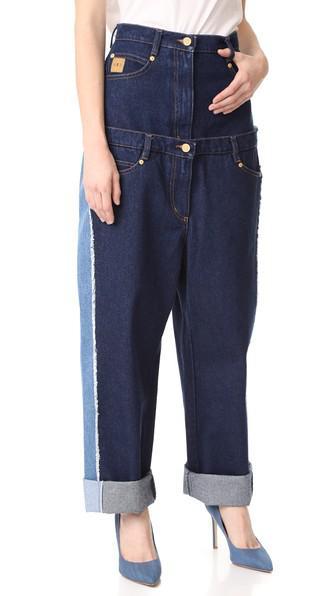 Image Source: Babble
We're not sure if there was some sort of competition among designers to create the wackiest pair of jeans this year but if there was, we're certain Natasha Zinki's high waist double jeans would be in the running. The baggy fit trousers are designed to look as though the wearer is wearing two pairs of jeans, with the second pair pulled up only halfway to create a loose-crotch look. But perhaps what's even more baffling is that the £533 jeans sold out online -meaning people actually saw them and bought them. Hard to believe we know, but with the end of the year very near, and the pants now unavailable to buy, we're hoping this is one fashion trend that stays in the past.
12. Faux Fur Sole Heel: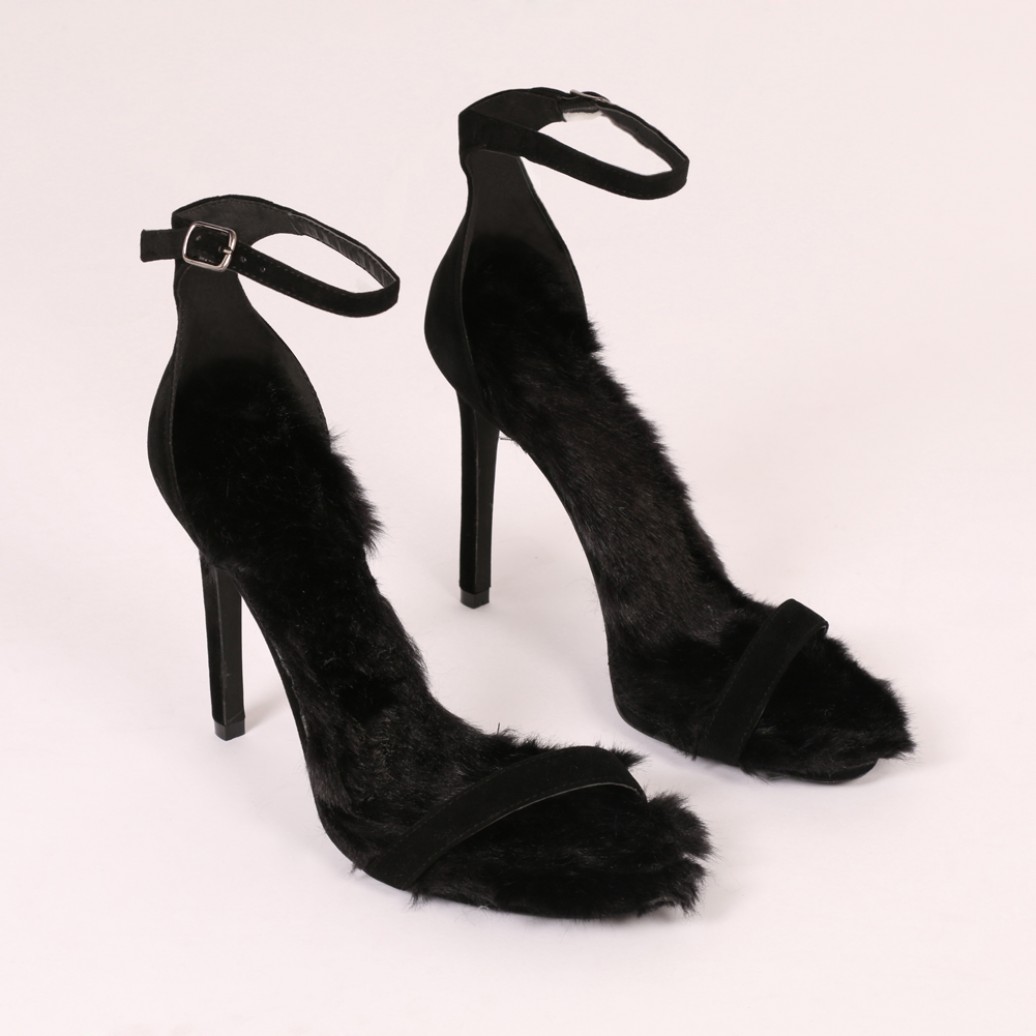 Image Source: Public Desire
Public Desire's faux fur sole heels are the fashion trend we never wanted, nor did we need. Designed to maximise comfort, we can't help but feel these shoes are less of a help and more of a hinderance. Not only do they give the appearance of hairy toes, but we can already picture the sticky mess that is likely to ensue, should your feet sweat. Save yourself from a hairy situation and invest in a pair of heels that feature faux fur on the outside of the shoe rather than the inside – a much more suitable, and fashionable, take on this trend.
What trend have you hated this year? Let us know your thoughts by tweeting us @Fashion_North!