Valentino kept it basic, debuting their fall/winter 2021 collection of an almost exclusively black-and-white colour palette with the focus being on layering, mix and match materials and the empathise on creating different silhouettes. Pierpaolo Picciolli focused the collection on wearable yet exciting clothing for winter dressing with pops of gold mixed into a muted colour palette.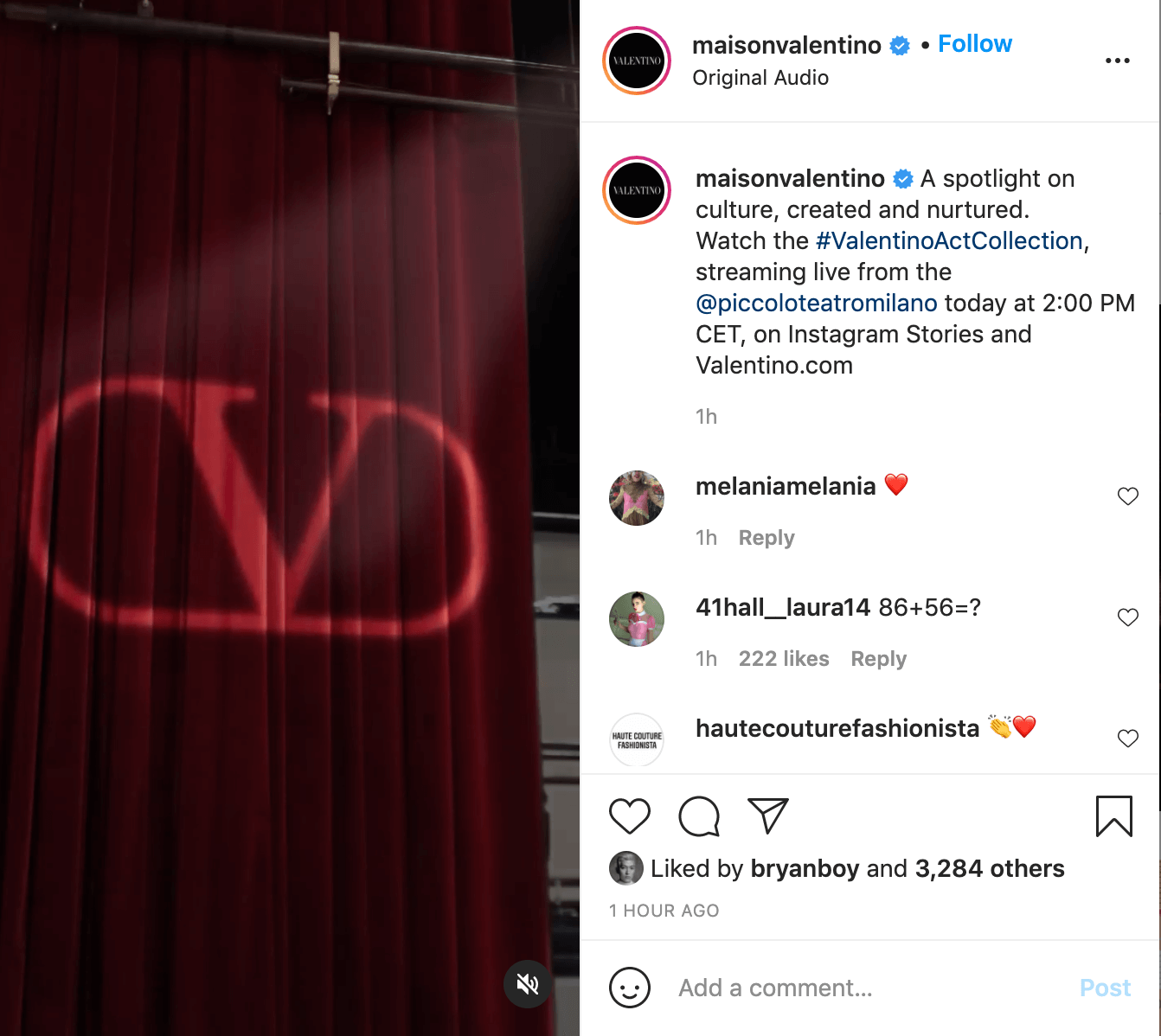 Valentino's signature craftsmanship is explored through sheer chiffon dresses with crochet embroidery detailing as well as sharp tailoring. The collection was feminine as well as showcasing the blurred lines between menswear and womenswear with the usage of blazers and suit trousers.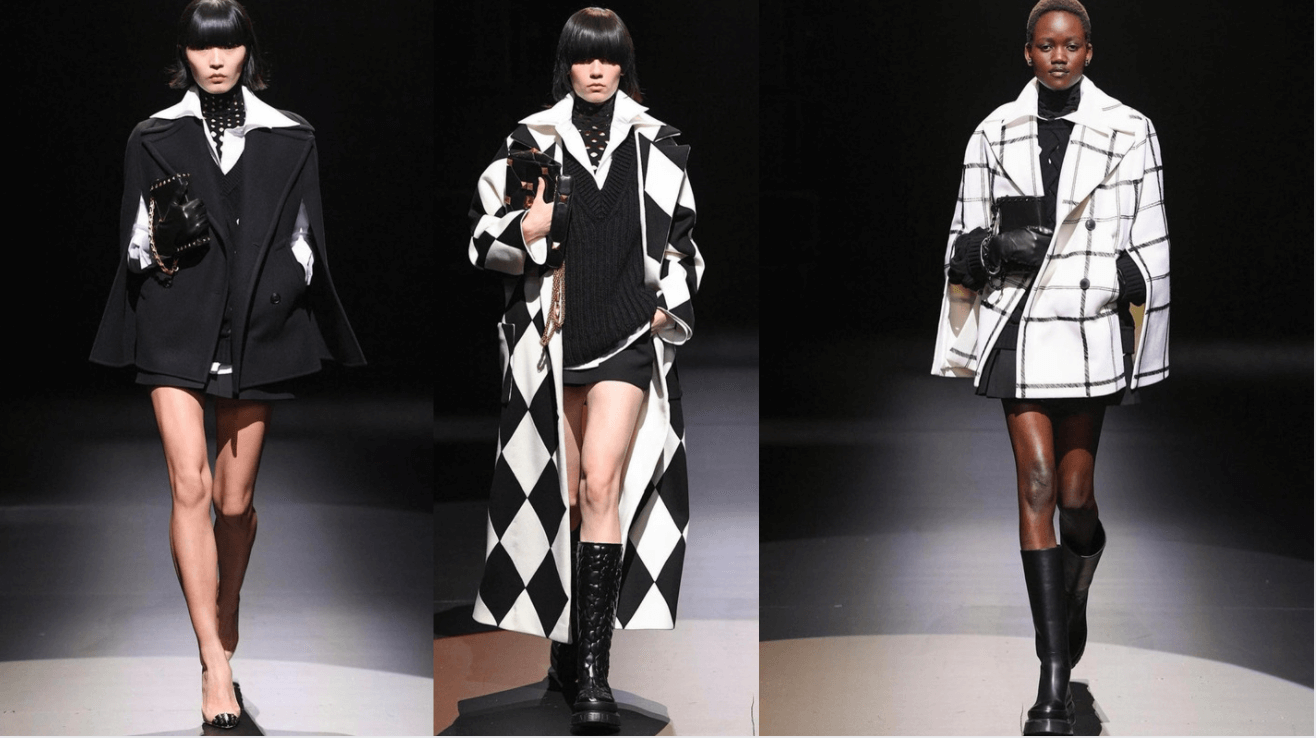 Valentino reinvented a classic white shirt by layering under cut-out oversized jumpers or by adding ruffles and styling together with wool coats. Pleated A-line mini skirts were styled with pointed collar white shirts, turtlenecks and cape coats paired with knee boots. This season featuring winter staples: knitwear, leather jackets, wool coats and monochrome capes which will fill our post-pandemic fashion needs.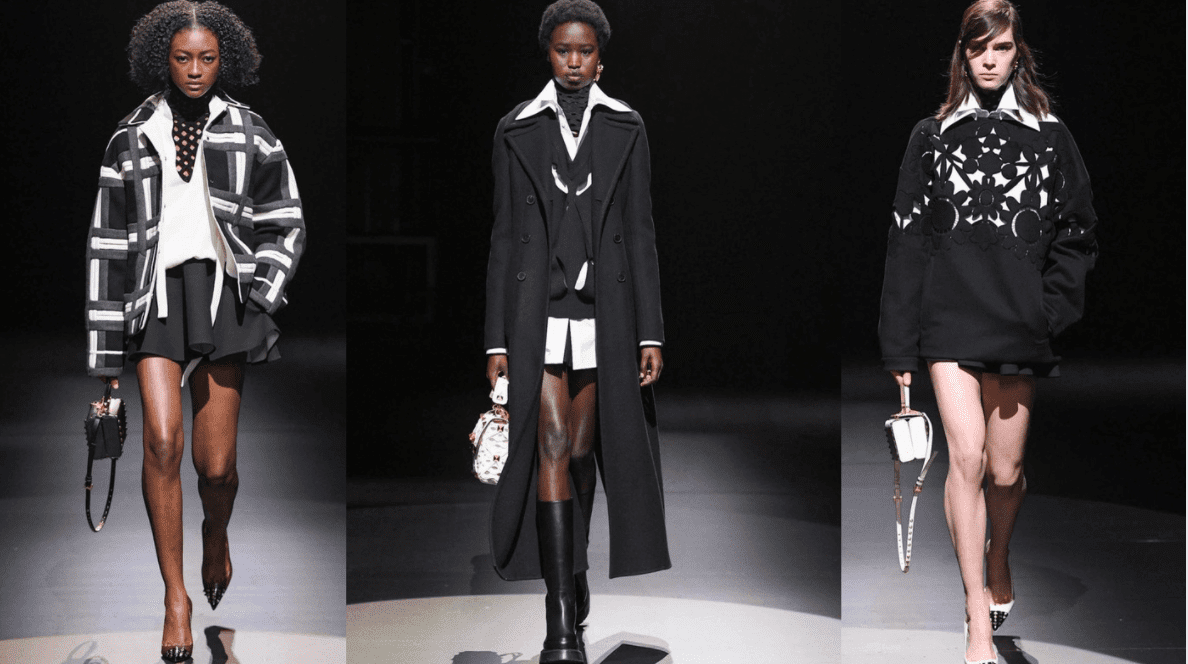 Cashmere jumpers were worn as minidresses layered with crisp white shirts with extreme collar detailing and styled with black-and-white checked tailored coat.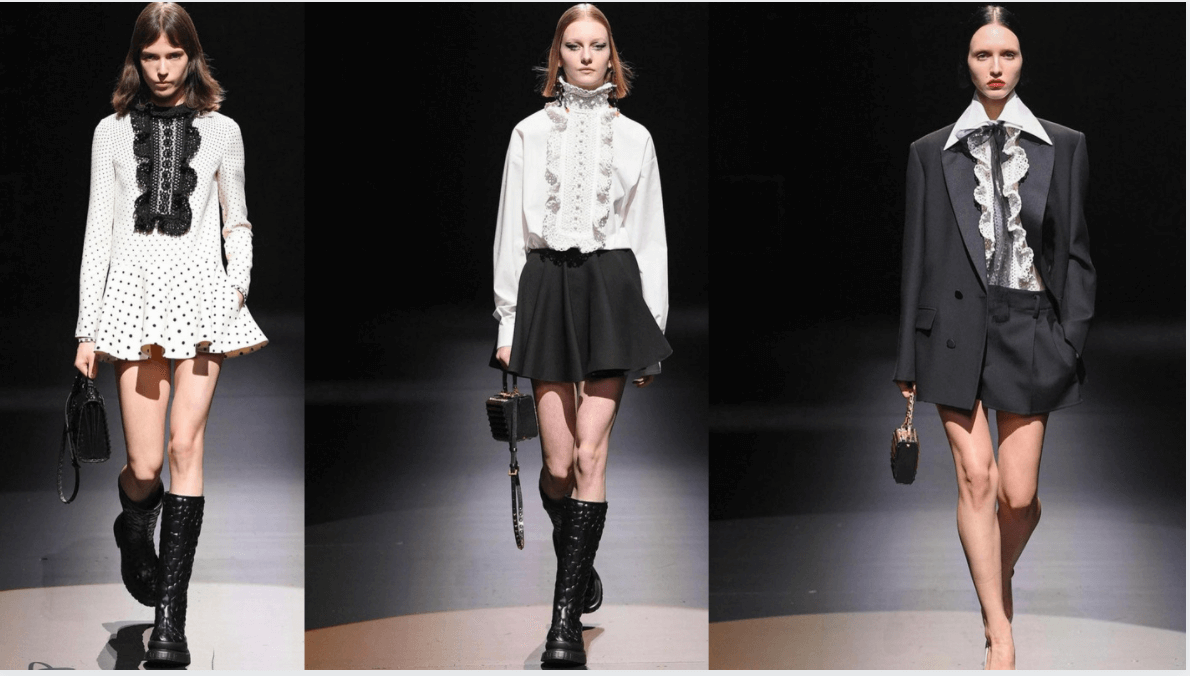 Let us know your thoughts on the collection and discover the full show below.