Among the many shows taking place at the recent Paris Fashion Week, the most hotly anticipated has easily been Balenciaga, with fashion industry members worldwide paying close attention to the newest offerings from Georgian designer Demna Gvasalia.
Following a recent controversy relating to an ad campaign put out by the brand, it appears Balenciaga's objective with its Autumn/Winter 2023 collection is to revert back to the basics of what caused Demna's meteoric rise, before seemingly every runway he put out became an exercise in spectacle, with the newest show from the designer taking place in a bare underground shopping centre.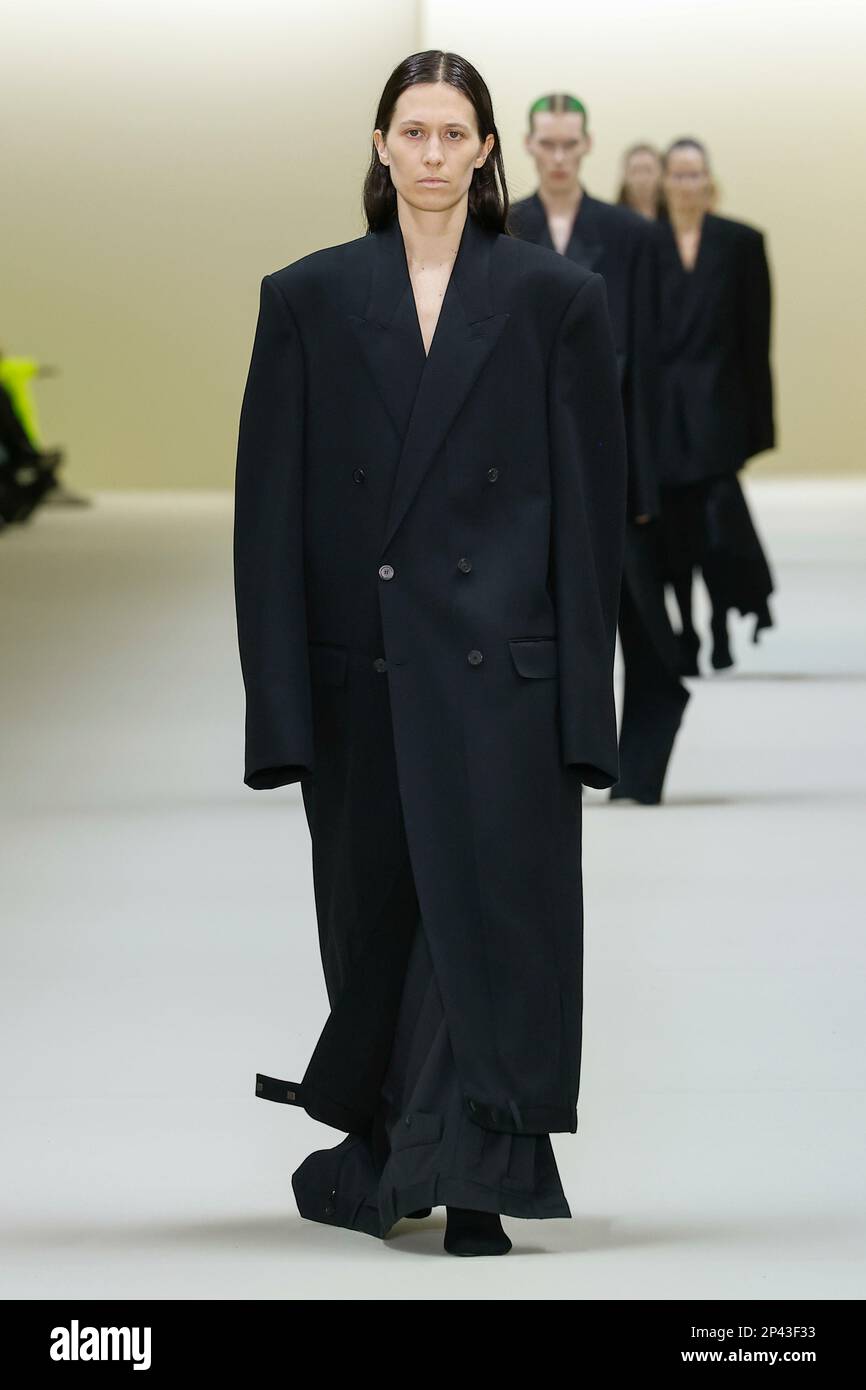 Balenciaga's AW23 main aim was to return to the aesthetic of what got Demna's work at Balenciaga, his previous brand Vetements, popular. Core pieces of this aesthetic are seen throughout the show, such as the oversized suits in black and grey that the show opens with. The iconic motorcycle boots from FW17 return in look 32, and more baggy jackets in leather and denim are present which have been consistently produced throughout Demna's career. Coats in faux fur also return, which have been used in the past by Demna to reference the bootleg fashion commonly seen in his native eastern Europe.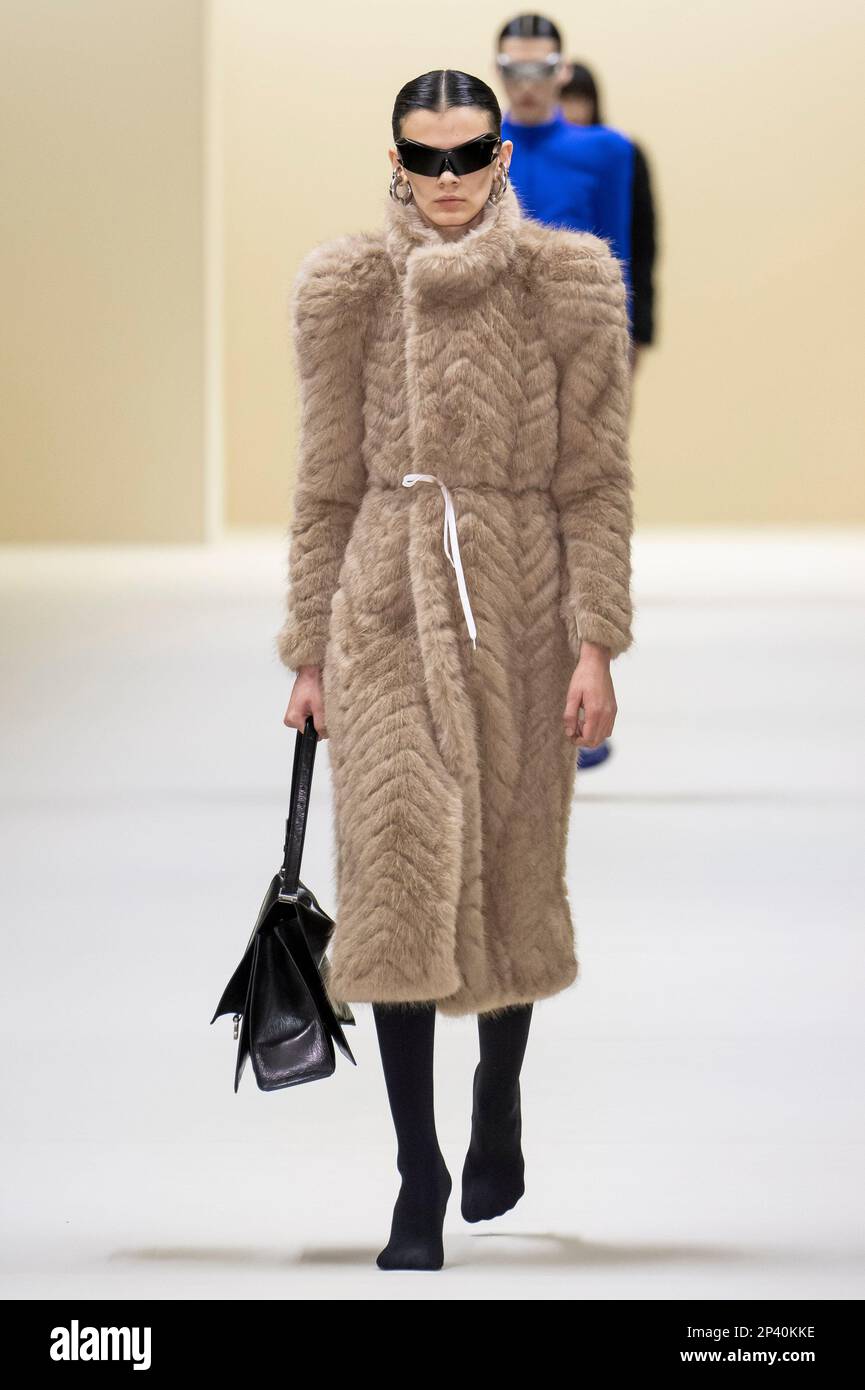 There are also a few key references seen throughout the show, the most notable of which being to Comme des Garçon's Spring 1997 collection "lumps and bumps", the grotesque, inflatable shapes paying reference to Rei Kawakubo's famous collection is seen in a few looks throughout the show, notably in look 28.
To select a more modern influence, long dresses with structure underneath creating geometric shapes were featured in looks such as look 23, this can be seen as a reference to Rick Owens' "tent parkas" seen in his Spring 2019 show where angular, brutalist shapes were constructed from wire underneath torn jackets, although it is done in a much more toned-down fashion here.
Strangely, Demna Gvasalia was absent from the usual applause for the designer that takes place at the end of the show, maybe speaking to his message of wanting to just have the attention on the clothing, but also potentially not wanting to show face after controversy, but with the brand teasing a "reset", it is abundantly clear that Balenciaga's future remains mysterious and ever promising.