I own a lot of junk. If I see something pretty and/or unique, I buy it, especially if it's old . I feel it adds to it's value and character. The items featured are a bunch of things I've found in charity shops, or which have been handmade by my Nana, who is a wiz with some knitting needles.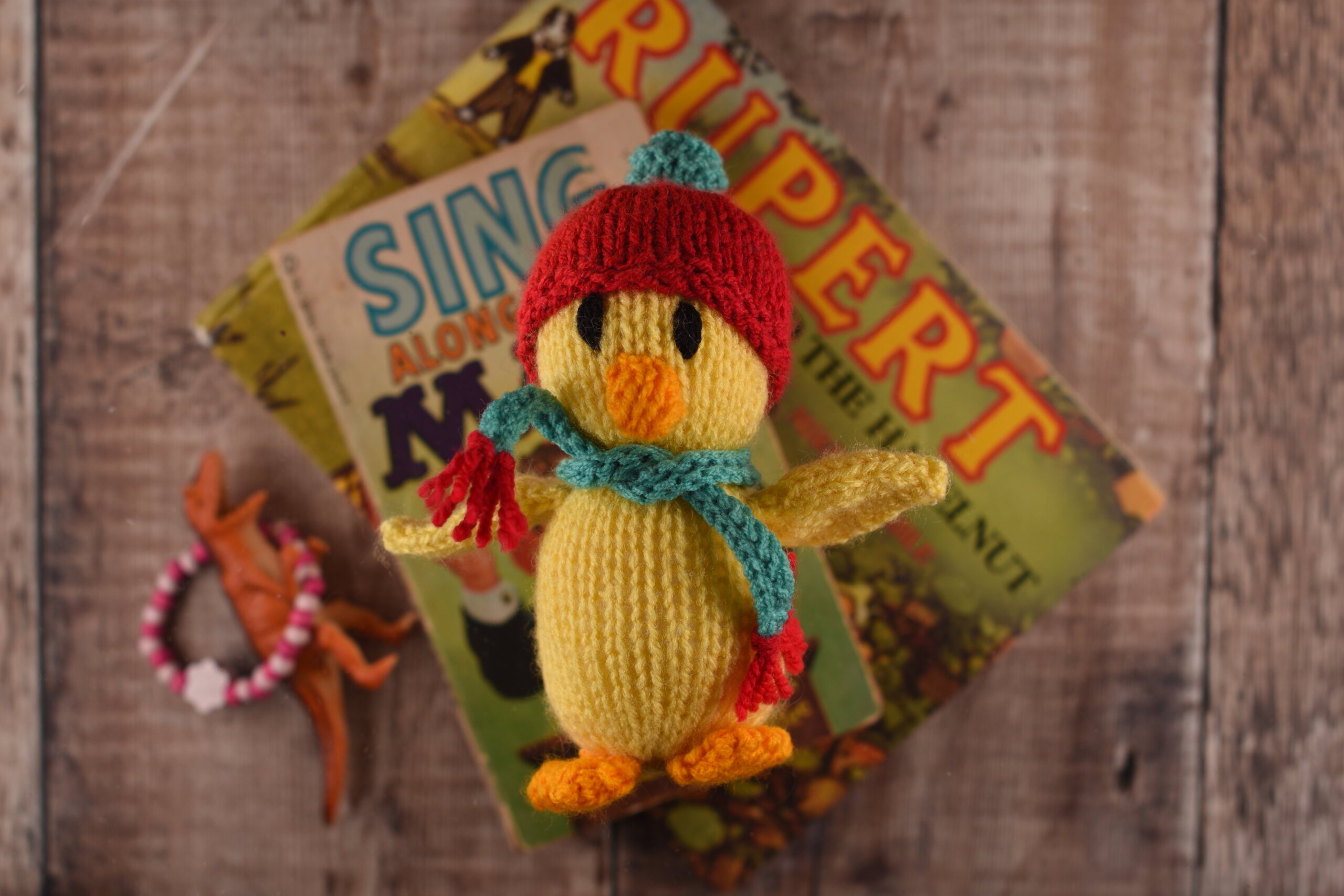 The little duck featured is just one of several hundred which my Nana has loving made. She makes them to send overseas to victims of war and famine, and I wanted to add these to the images not only for colour, but for sentiment, and to share part of her story with the readers of Fashion North.
The hat and scarf featured are a matching set of which I have MANY which she has made for me to dress my little duck up for all occasions.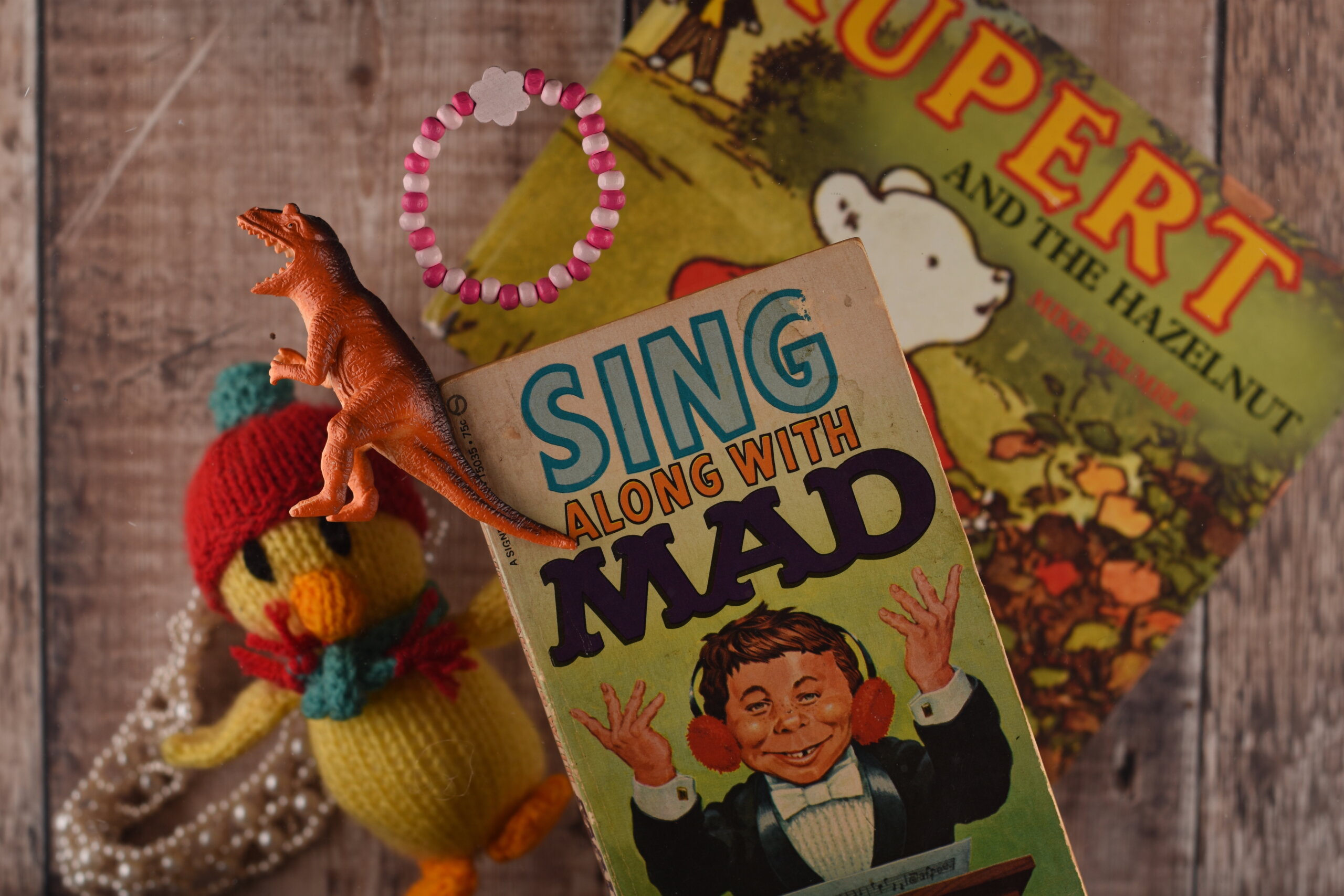 The other images featured are bits of junk I have gracing my shelves and windowsill, as well as a couple items of kids jewellery which I wear frequently as an adult child. The books are from a charity shop, costing £2.50 each, and the dinosaur is part of a set my friend bought me for my 23rd birthday (very fitting to my autistic stereotype).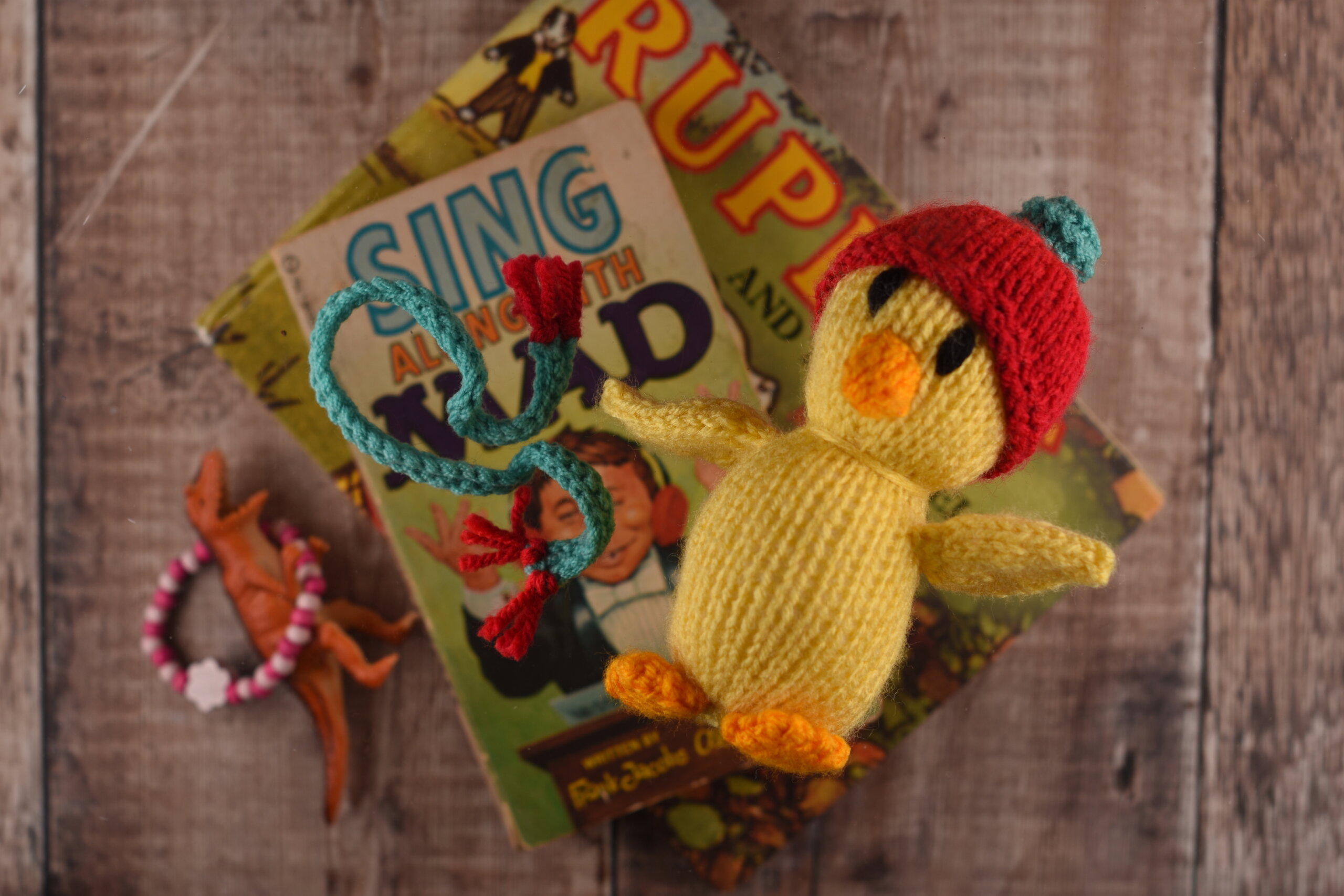 Reasons I own these items:
For preservation: One day very few people will know what MAD Magazine is, I want to selfishly keep a bit of its history for me.
For the future: I want to read Rupert Bear to my kids, I want to show them the pretty illustrations in the book. I'd love to see them wear my jewellery and scrap about on the floor to pick up the beads when they inevitably bread the string. I want to tell them about my Nana and her huge heart, and how she always put others before herself.
For enjoyment: I have one life and I don't want to spend it miserably. I want to be surrounded by colour and things that make me (and others) smile. Minimalism is not for me, and that's fine. What suits others is not designed for me, and I'd rather live a life of colour and junk that simplicity and boredom.