It's Wednesday and to quote one of my favourite films Mean Girls- 'On Wednesdays We Wear Pink'.
For my flatly I went with all the shades of pink, using makeup, beauty, accessories and clothing to create two spring themed looks.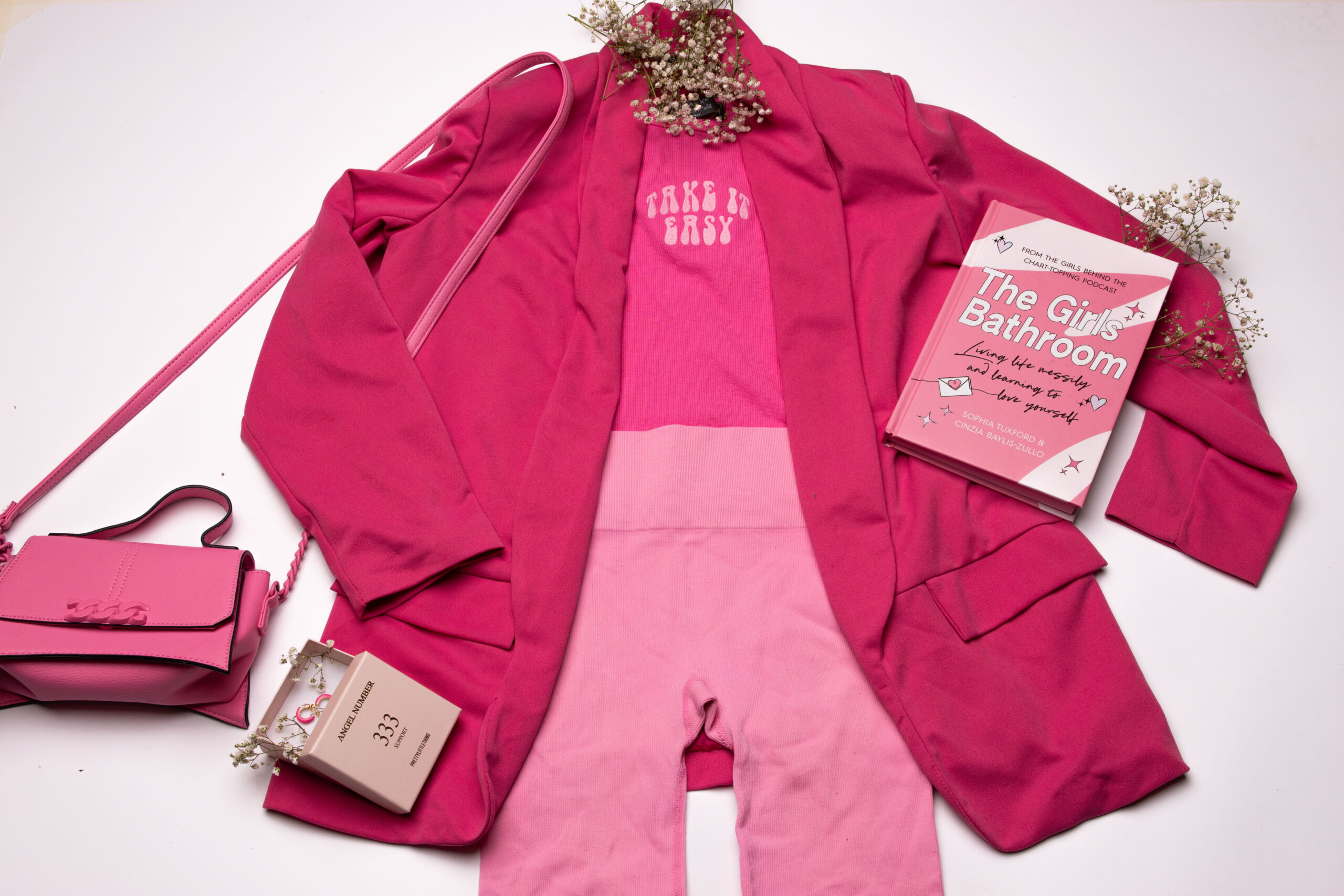 This outfit was mainly inspired by 'The Girls Bathroom' book by Sophia Tuxford & Cinzia Baylis-Zullo and their pink theme which they wore on their "Galentine's Tour' this month.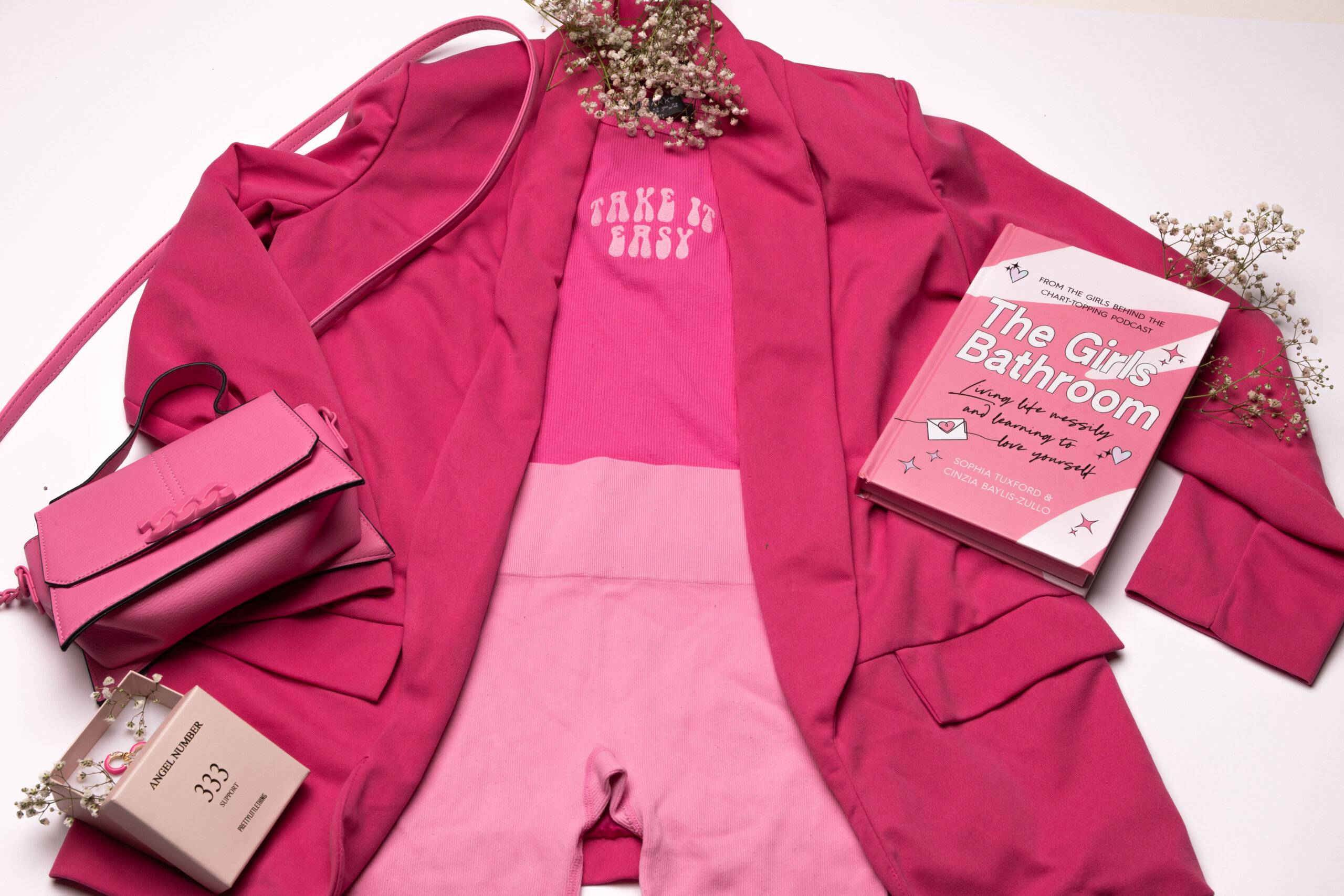 Blazer – Women's Hot Pink Tailored Blazer from boohoo (£6)
Top – Pink Ribbed Racer Crop Top from Primark (£5)
Shorts (Similar Alternative) – Pink Seamless Rib Cycling Shorts from boohoo (£9)
Earrings – 6 Pack Embellished Hoop Earrings from Primark (£3.50)
Handbag (Similar Alternative) – Pink Mini Grab Bag from boohoo (£7)
Book – 'The Girls Bathroom' by Sophia Tuxford & Cinzia Baylis-Zullo ( £15)
Box (Necklace) – Real Gold Plated 333 Angel Number Necklace (£12)