A scarf doesn't really have to be a scarf, honestly it can be what you make of it. A scarf does have the power to change an outfit completely, no matter how you choose to style it. If you're not ready to hang your scarf up as the weather starts to warm, hang in there and keep reading.
Glasses Retainer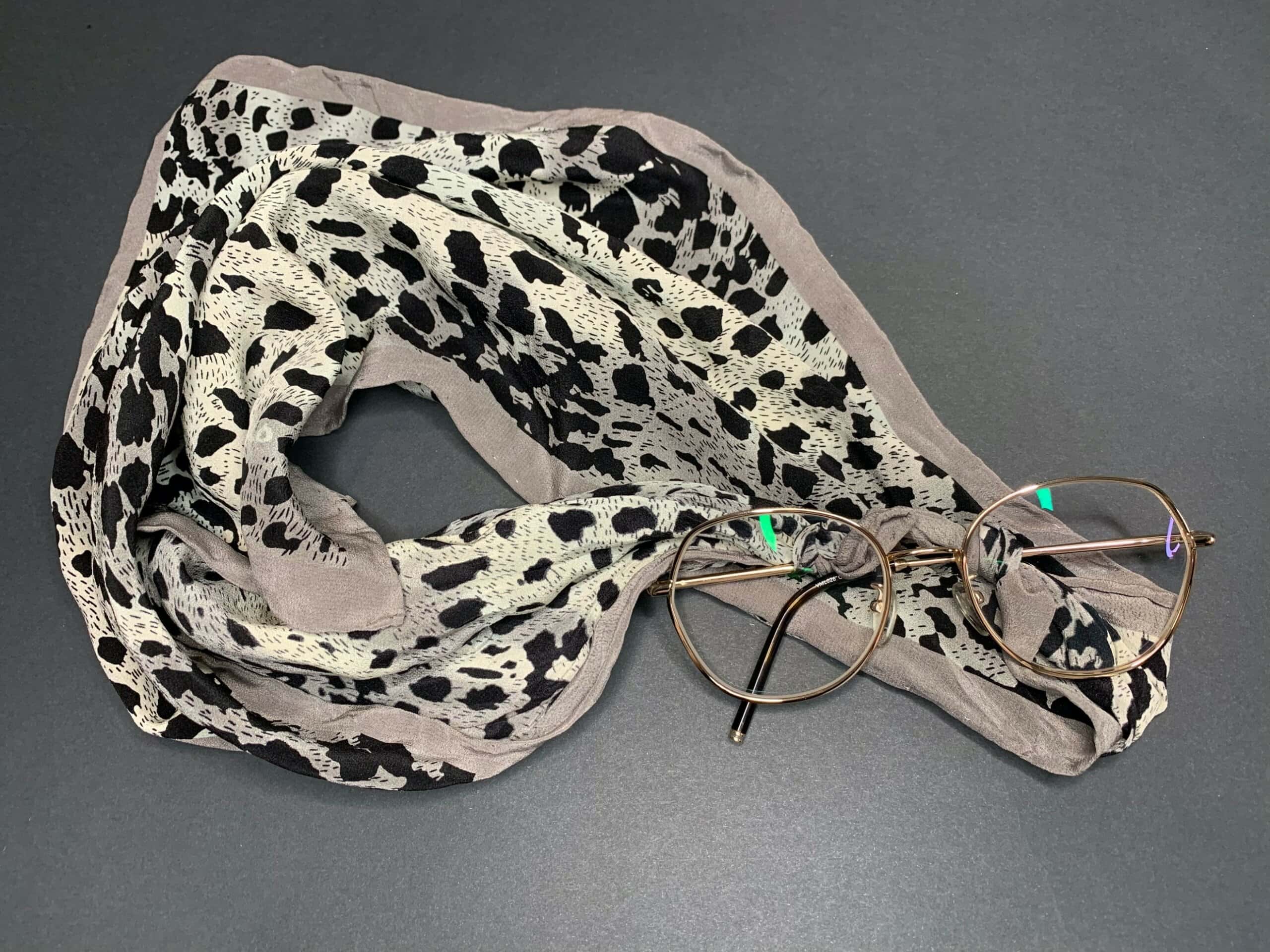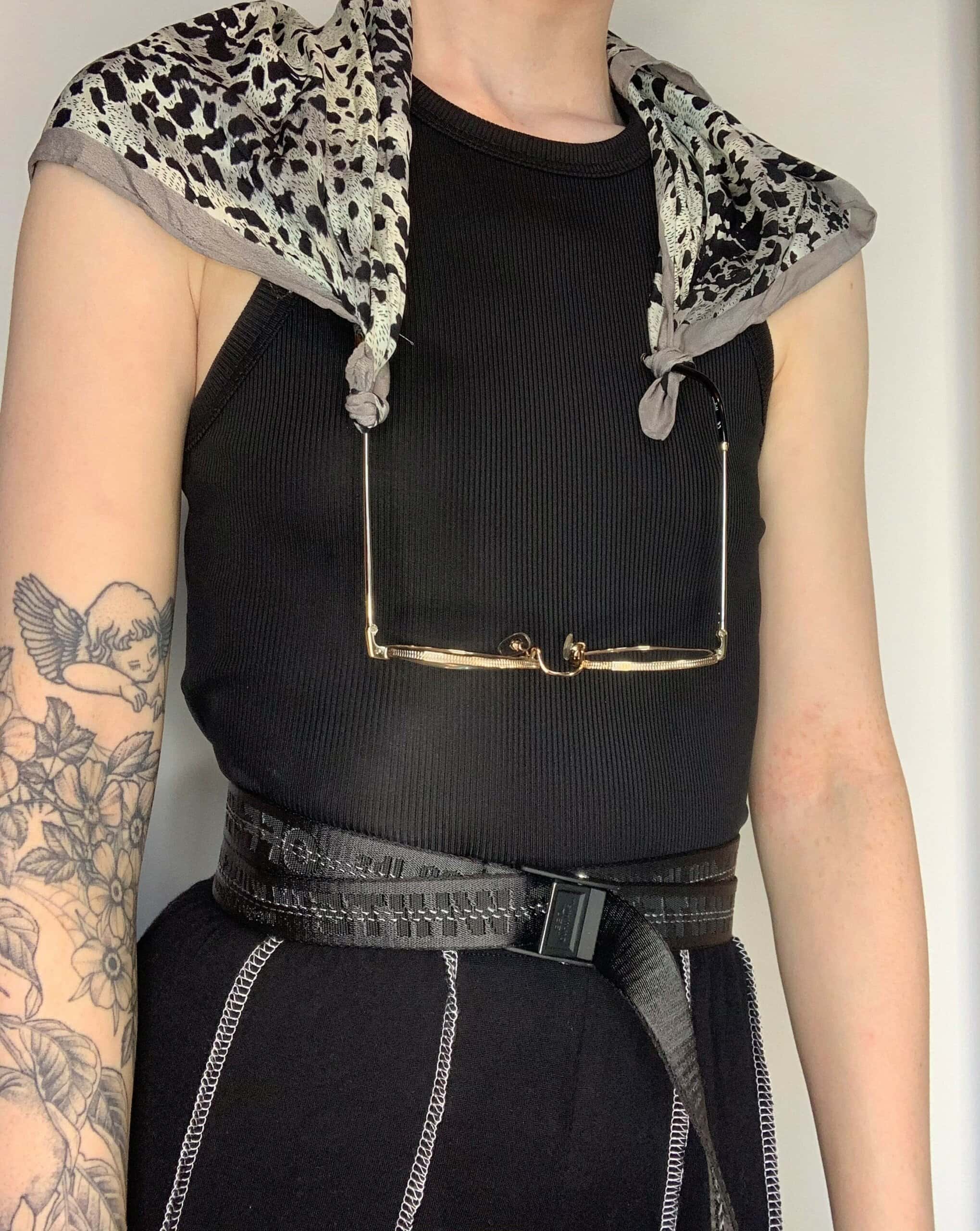 Wanting something a bit different to your usual chain or cord? Simply tie your scarf onto the arms of your glasses; wherever you find comfortable. It's guaranteed you won't find anyone with the same style as you!
A Cropped Top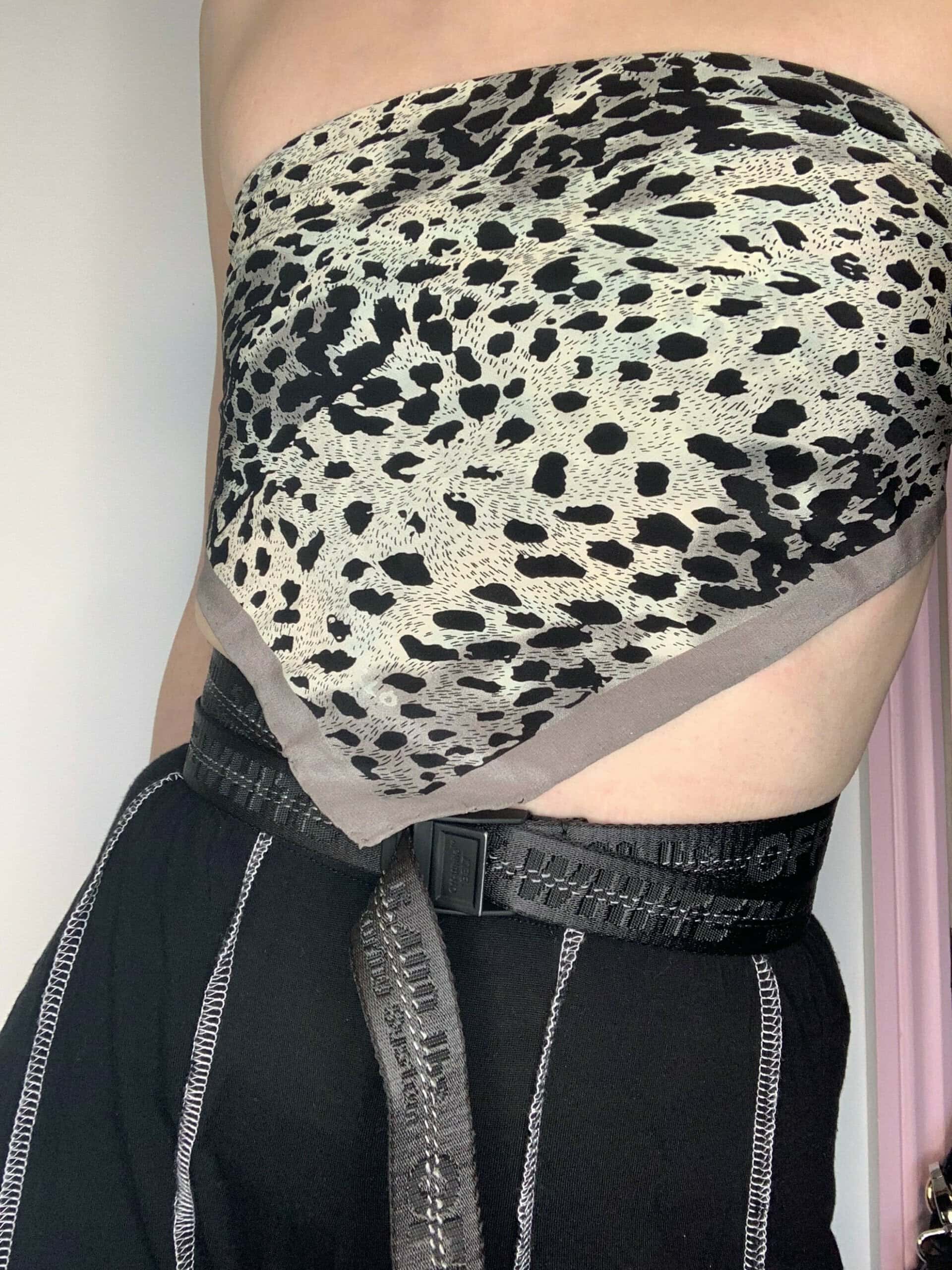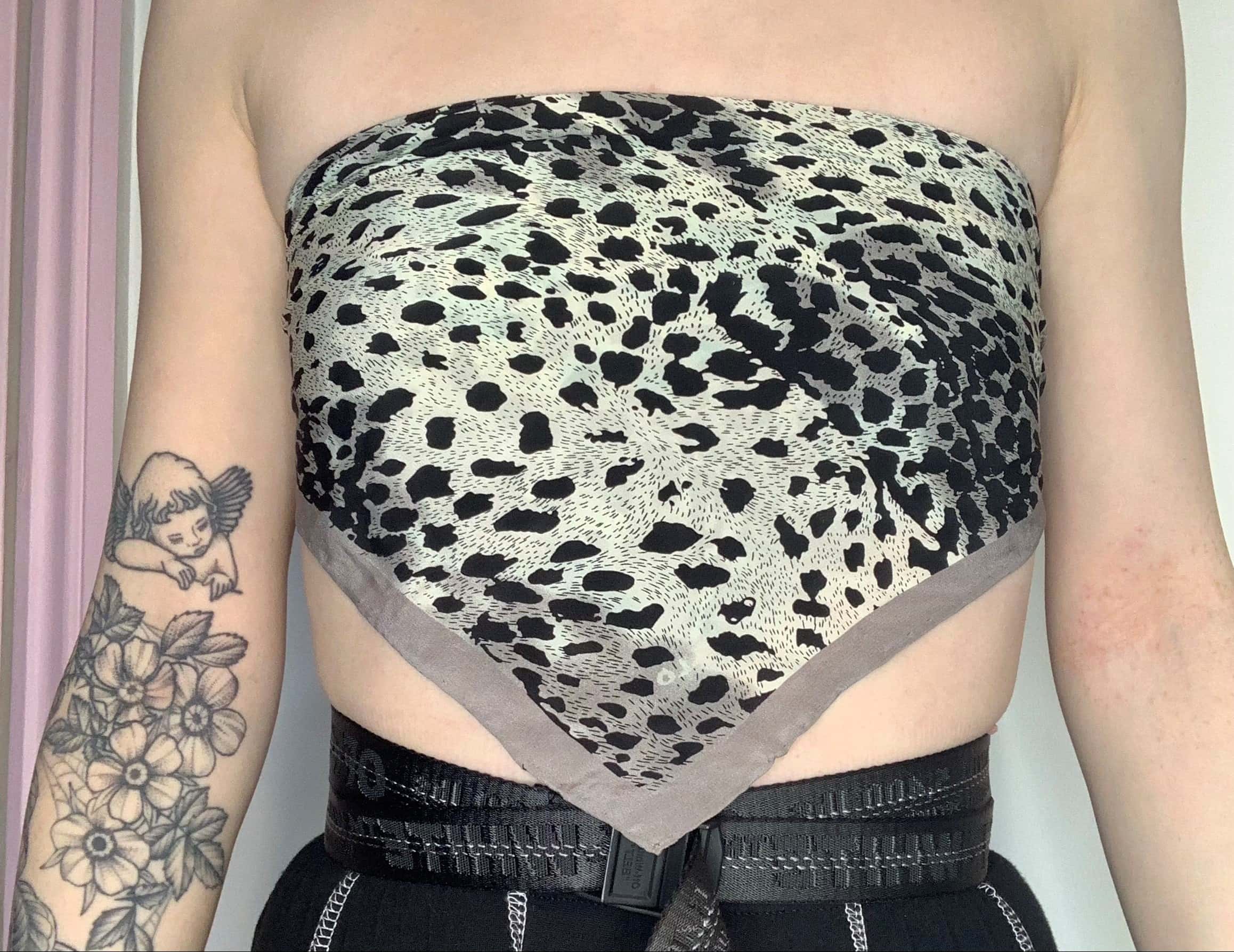 Take a square satin scarf, fold in half diagonally to make a triangle, wrap it round your chest and tie a simple bow at the back. This creates a cute crop! I'm saving this style for the summer.
A Bag Strap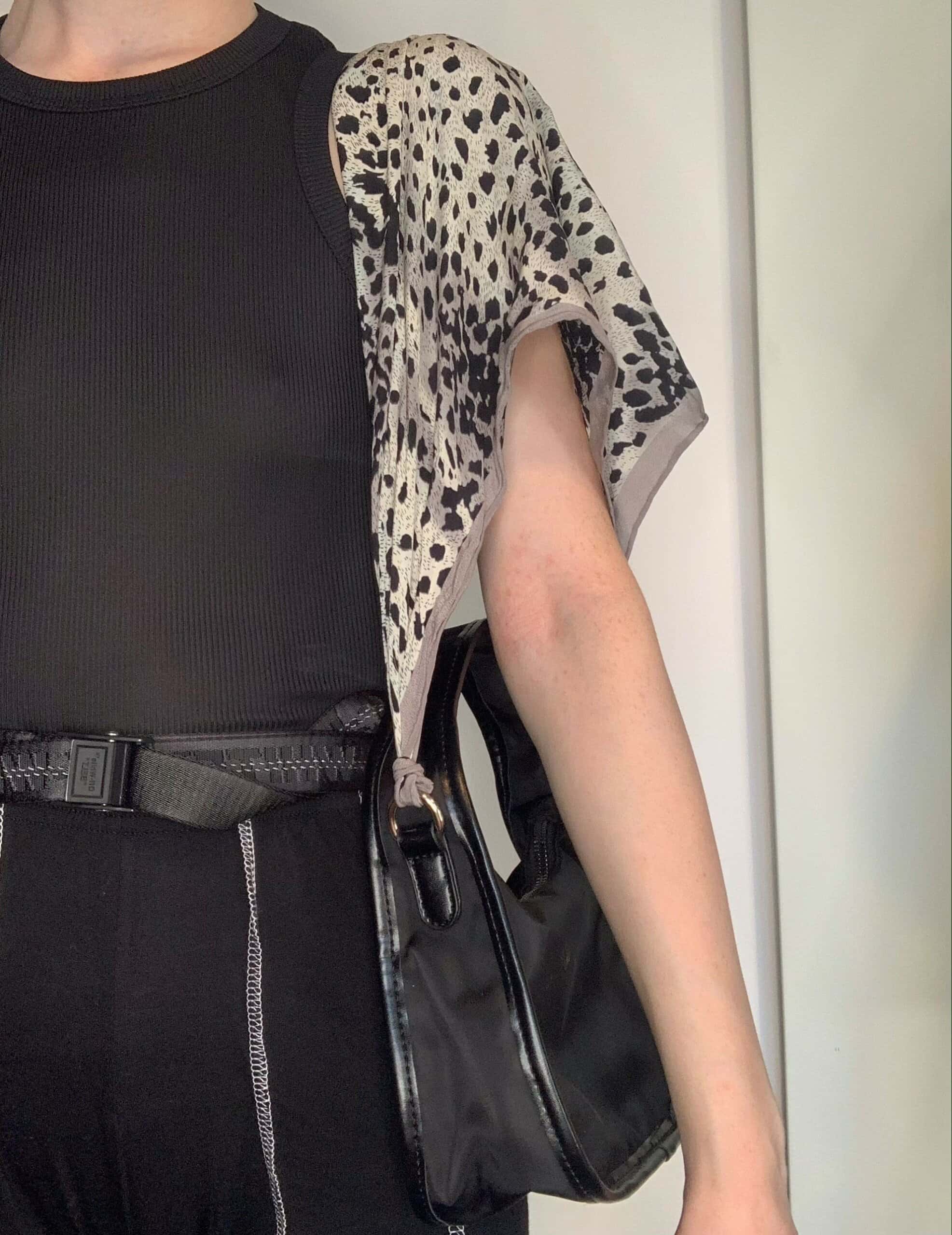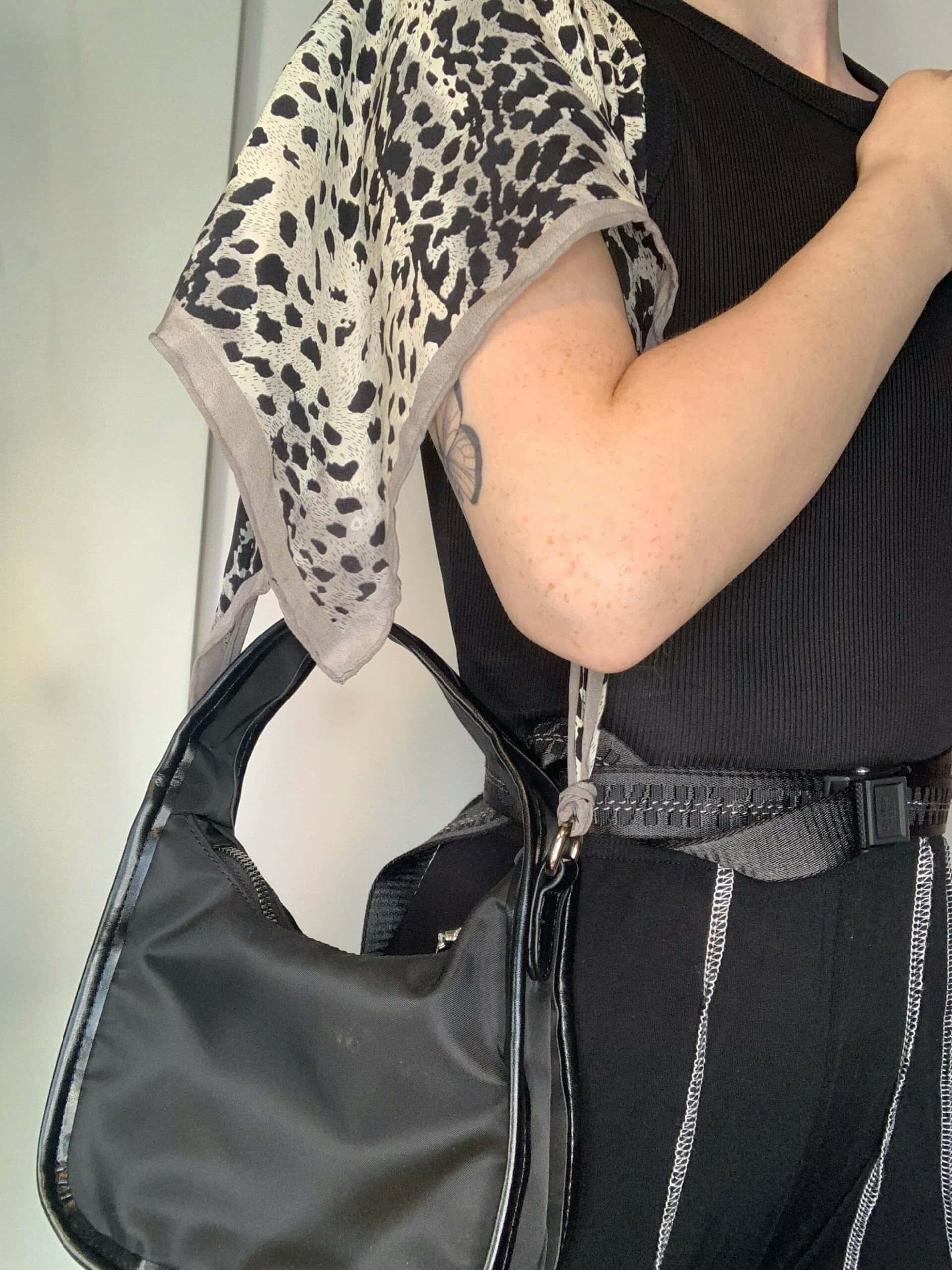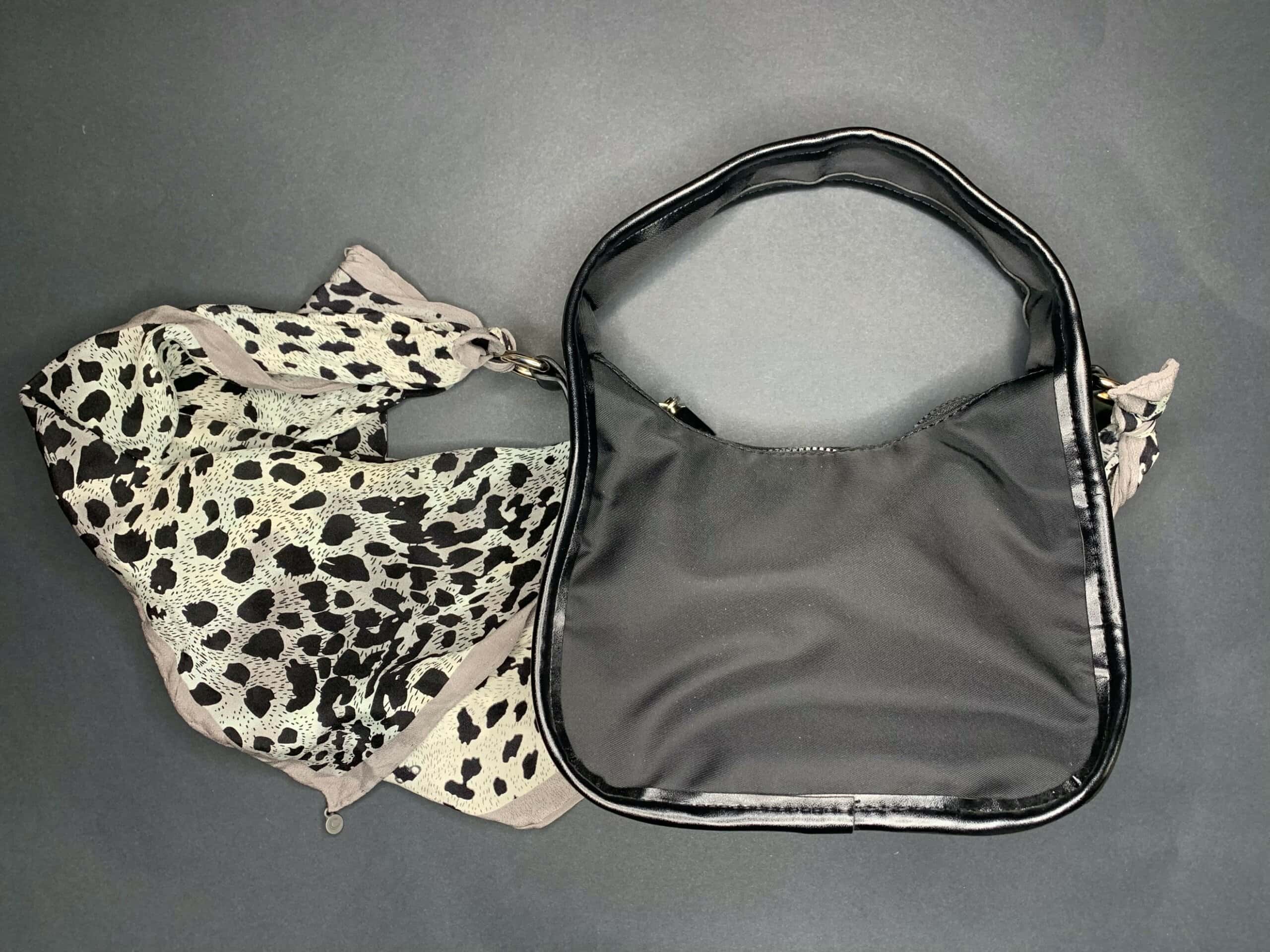 Got a bag with a detachable strap? Ditch that basic chain & tie your scarf on there. Elegance can be easy.