Help save the 'Indies!' The outbreak of coronavirus is causing shoppers to go stockpiling mad, here's a guide to help you get what you need and help others in the process.
As members of the public we have a responsibility to support each other in these desperate and uncertain times caused by the outbreak of COVID-19. The shocking supermarket raids have caused elderly people, small businesses, families and more to struggle in purchasing their groceries. We at Fashion North are providing a shoppers guide to stop conglomerates Tesco and Amazon from soaking up the business, and causing independent stores to collapse.
COVID-19 has been recognised as a global pandemic and as of 17 March, 2020 the UK has had 1,950 confirmed cases of Coronavirus, 71 deaths and 61 recovered. For the most recent statistics click here.
See our 5-step shoppers guide below:
Step 1 – Look closer to home
REMEMBER bread, milk, pasta and rice are not sold out everywhere! Instead of making do with hot-dog buns when you really need a full loaf of bread, pop to your local corner shop or petrol station.
Independent shops and smaller service stations are more likely to have what you actually need. Rather than rushing to larger supermarkets that are the most obvious and convenient options for most people, where your choices are also likely to be extremely limited.
Step 2 – Count your pennies
Bare in mind that you may have to spare a few extra pennies if you are shopping at independent stores for the very fact that they are not big chains, and they are unlikely to attract as many customers as the larger supermarkets such as Aldi, Tesco or Morrisons.
The extra 10 or 20 pence goes a long way in a global crisis as such. We are all in the same boat. Every area that goes on lockdown means businesses are closing, people are not getting paid, people are going without and everybody is needing to be looked after. You spending that little bit extra to get the loaf of bread your family need is a favour for a favour. The independent stores are keeping your family afloat and you are keeping theirs.
Step 3 – Only purchase what you need
If you already have four bags of rice tucked in your cupboard at home, there's no need to panic-buy another three packets. Some people may be struggling to get even one packet of rice or pasta to feed themselves and their family. Old people in particular are at the centre of this problem. As the most vulnerable group we must consider how far they might have travelled, they might not be able to drive, their family may need to keep a distance for risk of spreading the virus and incomes will be low. Consider those around you and don't buy any more than you need.
Step 4 – Report greedy sellers
Where there's crisis, there's business. You might already be aware of the 'sanitiser scandal' where all of a sudden a small bottle of hand sanitiser is about as valuable as gold dust. Do not buy into the trends, although the product is great support it is not the be all and end all in prevention of catching coronavirus. If you can not find any available to purchase in stores you do not need to spend £30 and more on a re-sale from Amazon users. You can make your own.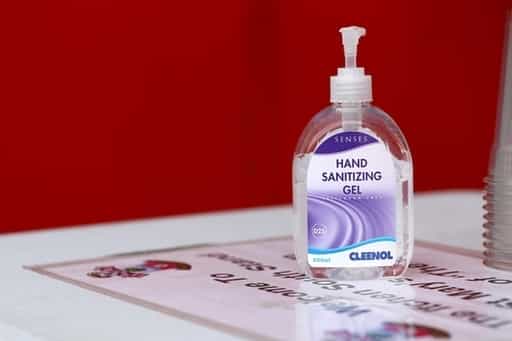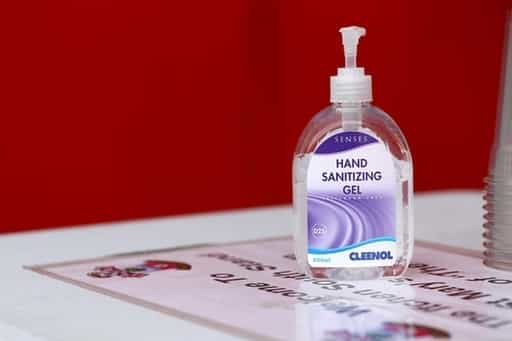 ITV's Lorraine invited an expert on her show to educate her viewer on making their own hand sanitiser that is effective in killing the virus. You will require:
Rubbing alcohol (needs to be more than 60% proof to kill the virus)
Moisturiser
(Optional) essential oil.
View the full tutorial below:
Step 5 – Your local community can help
There has been recent concerns shared by people who can not access everyday essentials. Many parents have recently reported that they are running out of babies nappies and are concerned for the problems this may cause. Some great advice is to ask for help from your local community.
Someone always knows someone who can help. There are many Facebook groups and pages that you can join initially created to support others who are in the same position as you. Reach out to people in the community who may be able to point you in the right direction.
Here's some links to support groups based in Sunderland, Newcastle and around the North-East but remember to protect your online safety.
🚦Good tips to follow if you're unsure on what you can/can't do to practice social distancing, helping prevent the spread of #CoronaVirus #Covid19 🦠 pic.twitter.com/QaW8OBBMRs

— Sun FM (@1034SunFM) March 17, 2020
This is a global crisis that requires everybody to take care of themselves and each other. Taking on board these 5 steps will help you through these difficult times and prevent many local businesses from collapsing as a result of the virus.
Tweet us @Fashion_North if you wish to get in touch, and let us know what steps you are taking to help your local independents and wider community.