Audrey Hepburn, film and fashion icon of the 1950s and 60s, is the main reason all girls dream of having breakfast at Tiffany's.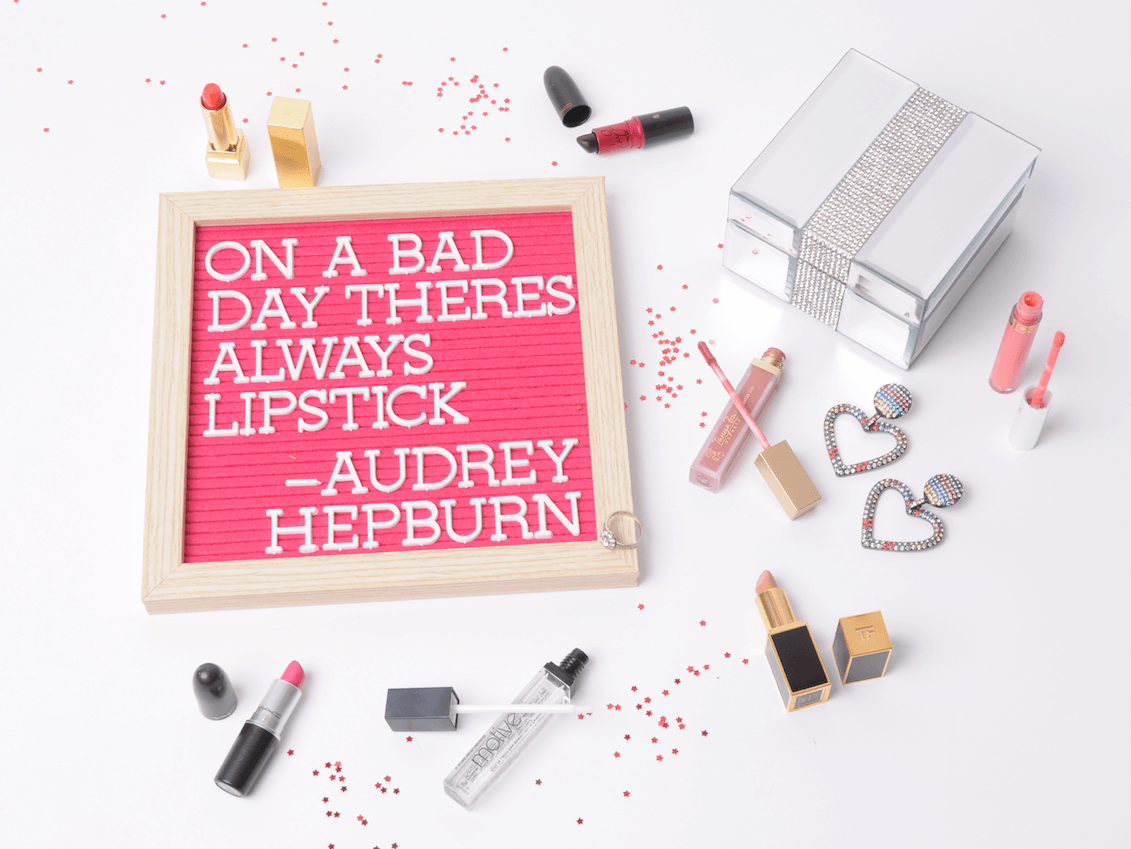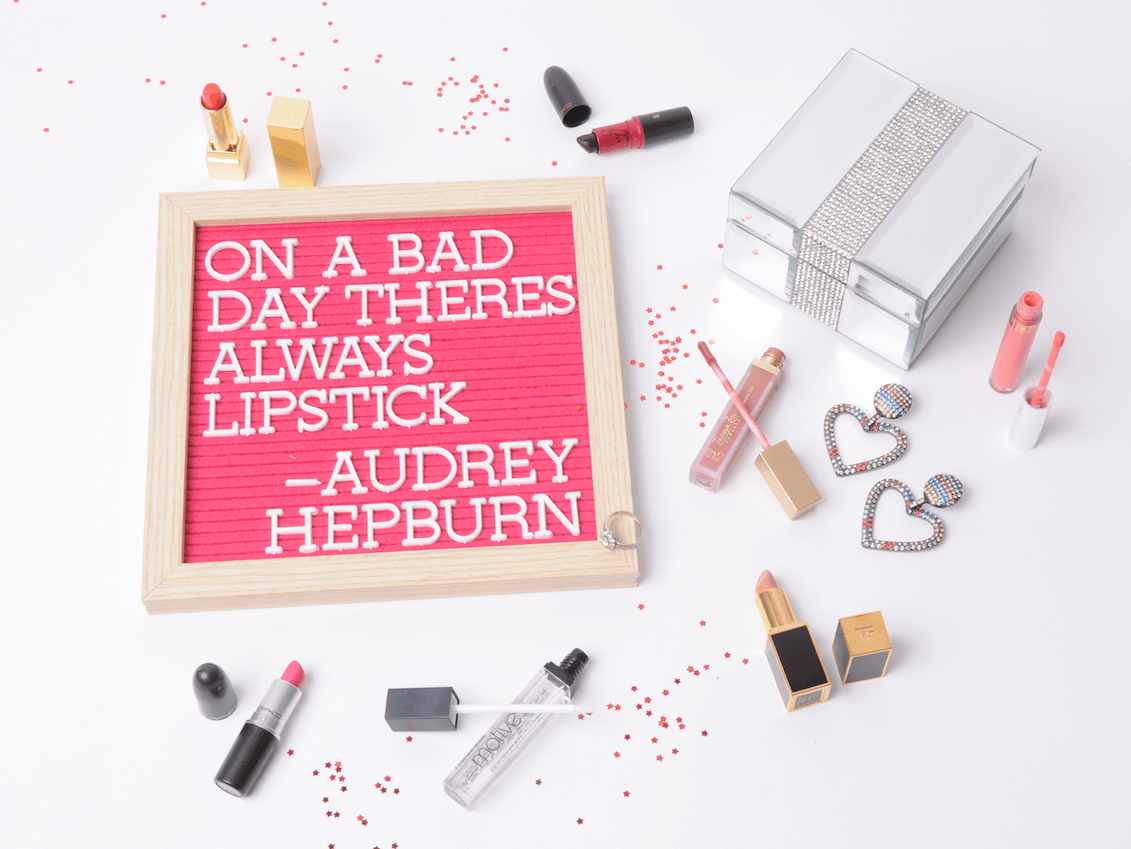 "On a bad day there's always lipstick."
So, for this still life photo shoot, taking inspiration from the lady herself with some modern day touches: lipsticks, matte liquid lipstick and even lip glosses have taken over the studio. Lipstick can be the most powerful tool in your make-up bag and, for most, can be the difference between feeling okay and feeling confident. The right lipstick can work wonders for your confidence.
So ladies: on a bad day, remember there's always lipstick.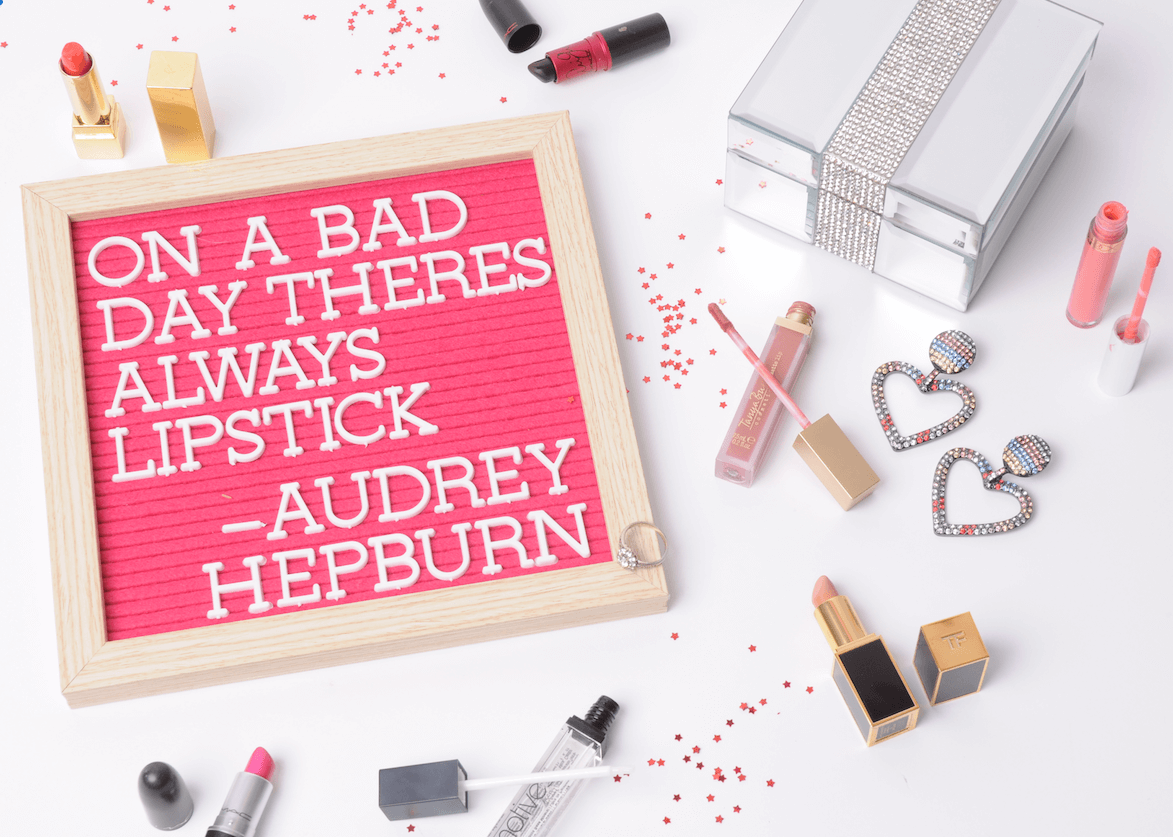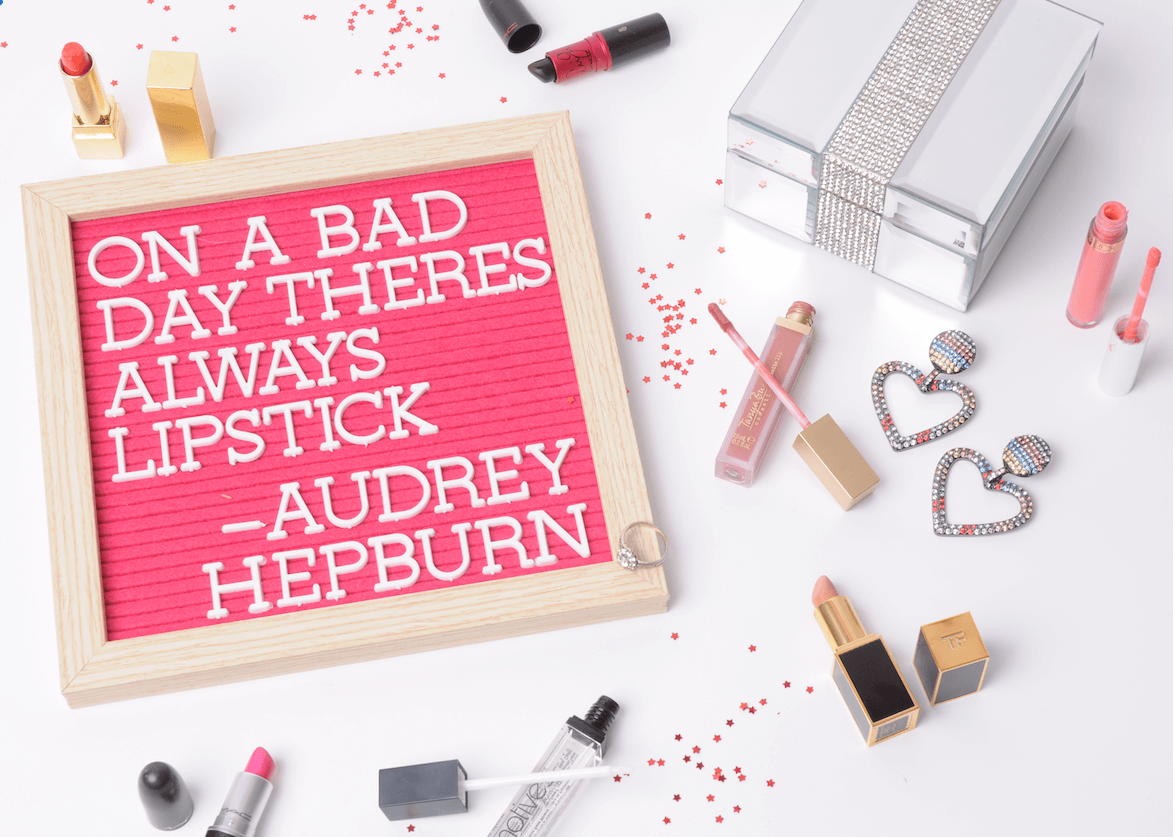 Product Information:
Peg Board, ASOS, £19.99
Earrings, ASOS, £12.00 (Out of Stock)
Lipsticks:
Tom Ford Lip Colour Matte, Deciever
Anastasia Beverly Hills Liquid Lipstick, Retro Coral
M.A.C Cosmetics Viva Glam Ariana Grande Matte (B85)
M.A.C Cosmetics Show Orchid (A54)
Tanya Burr Cosmetics, Matte Lip Martha Moo, Wild Safari and Pink Cocoa
Motives Cosmetics for Lala, Lip Gloss Dreamer