Immaculately posed, looking from the outside in, one may appear envious but what's going on inside the box?. Feelings of peer pressure, cultural expectations, and a tick box of 'what's cool' have Barbie feeling trapped…..until she breaks free from the chains of society.
'Beautifully Boxed'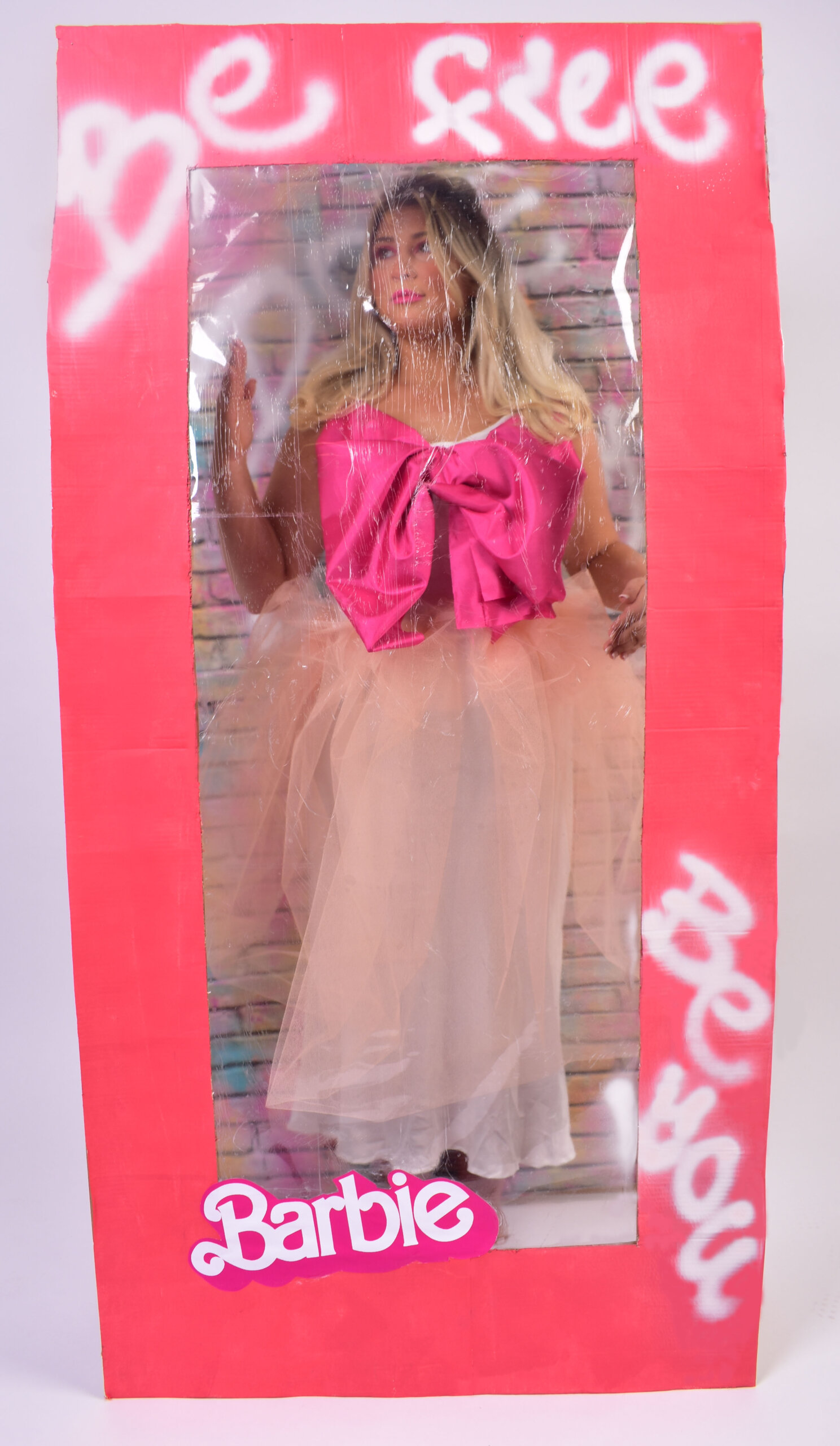 "People will always put you in a box that they think you fit in, and its up to you to not fall into it"- Tricia Helfer
White dress, model's own
DIY bow and puff skirt, created by the stylist.
'On Your Marks'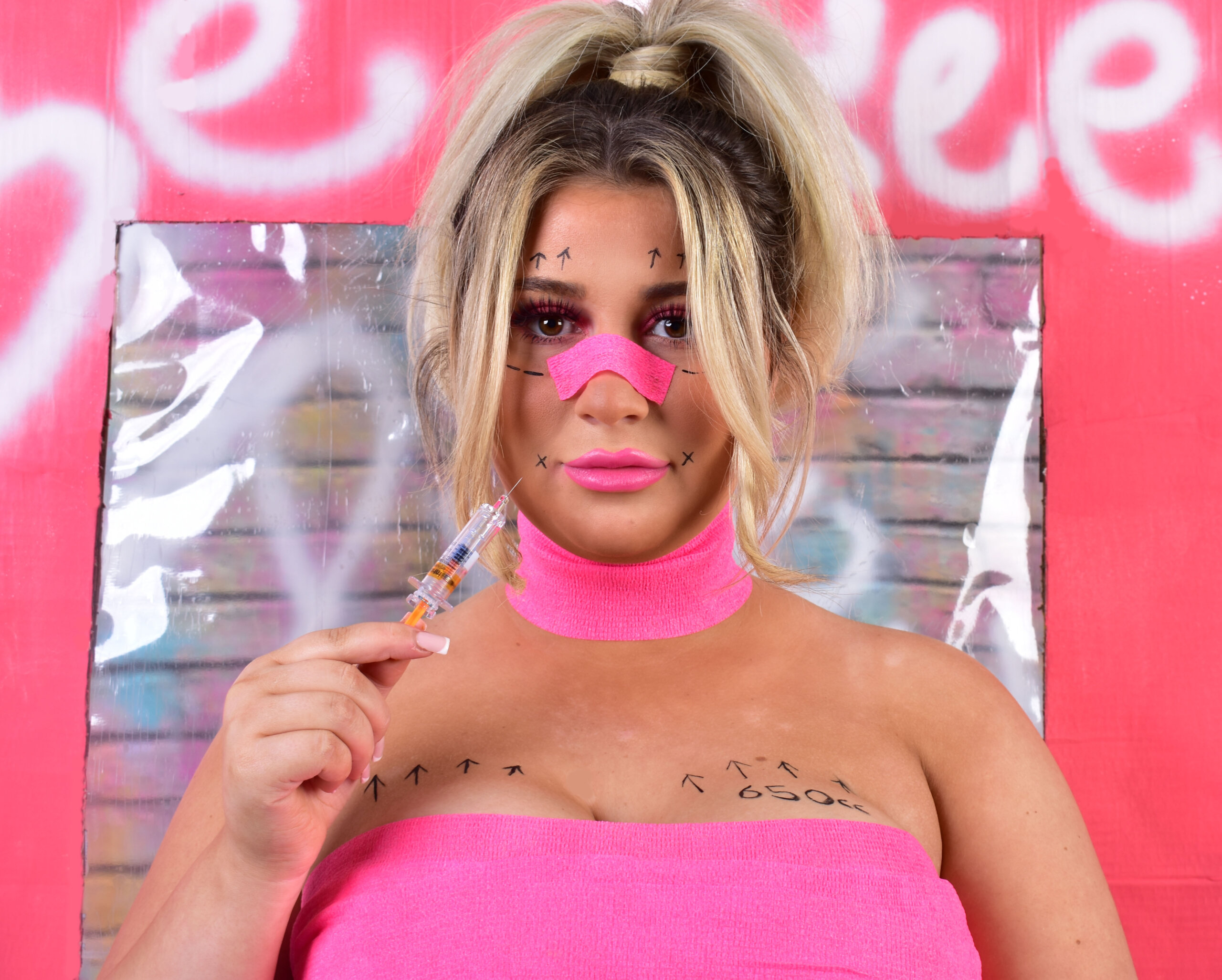 "Wanting to be someone else is a waste of who you are"- Kurt Cobain.
Pink bandages as top
£2 Wilko
'Breaking Out'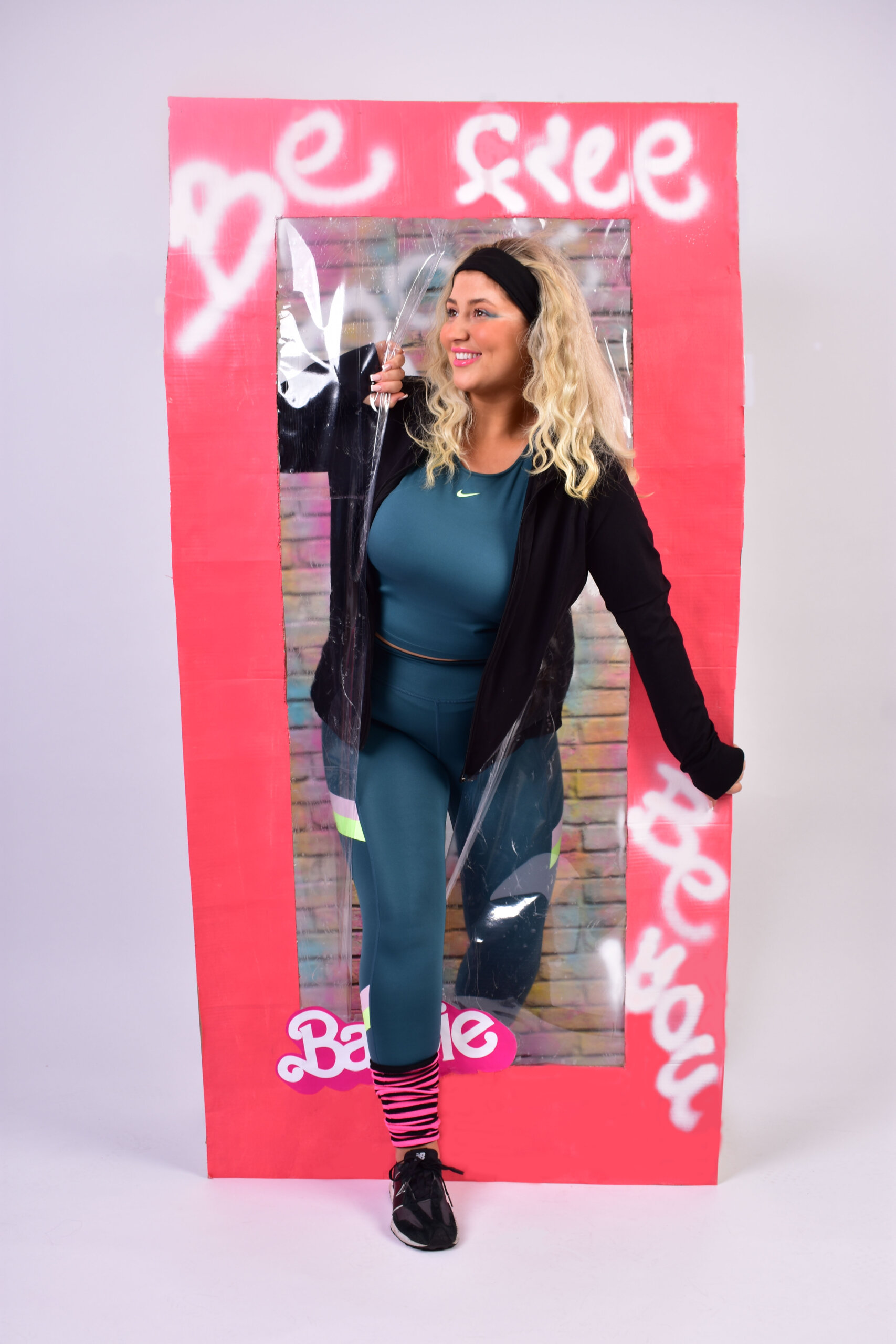 "Barbie always represented the fact that a woman has choices"- Ruth Handler.
Tank top: £17.45, ASOS
BUY IT NOW: tank top
Leggings: £24.70, ASOS
BUY IT NOW: leggings
Trainers: model's own.
Get the look: New Balance, £18.50
Sports Direct trainers
leg warmers: Get the look, Amazon, £3.99
Headband: Get the look, Amazon, £2.45
'Authentic Self'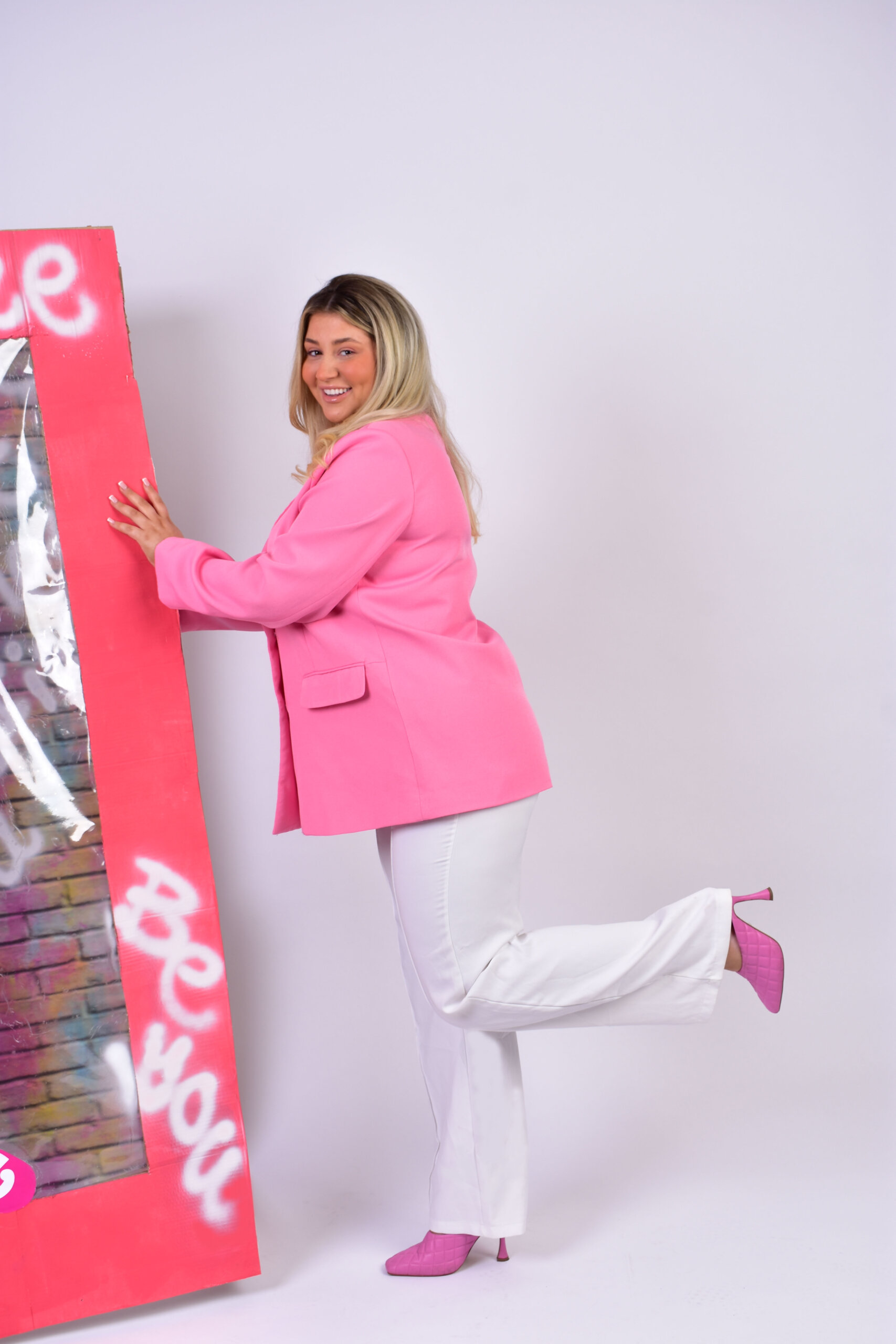 "To know what that true self is without social pressure is to know your true nature" -Martha Beck.
Get the look: Pink blazer, £59.99, Zara
White trousers, £45, BecauseofAlice
Pink shoes, £20.00, Shein
Photography by Cheryl Boothroyd
Styling by Cheryl Boothroyd
Model-Katie Jeffries
Make up artist-Cheryl Boothroyd
Hair stylist-Cheryl Boothroyd
Location-photography studio, Priestman building, Sunderland University